Does Nicole Kidman Have the Highest Net Worth of the 'Big Little Lies' Cast?
What does a show starring Reese Witherspoon, Nicole Kidman, Laura Dern, Shailene Woodley, and Zoe Kravitz do for an encore? Since no one expected limited series Big Little Lies back for a second season, it wasn't a thought that entered anyone's mind.
But the flurry of awards and overwhelmingly positive feedback from fans changed that. Soon enough, a reluctant Liane Moriarty got back to work writing another installment. For a new character, she wrote a part for one specific actress: Meryl Streep.
Executive producers Witherspoon and Kidman at first considered it impossible to nab Streep for the role, but the three-time Oscar winner said she would love to come aboard. So that's how you follow up the wildly successful first season of a big-budget HBO show.
Streep may be the leading actress of her generation, but several of her new cast-mates actually have amassed larger fortunes than she has over the years. Here's a look at the net worth of the Big Little Lies actresses, including the very wealthy Kidman.
Streep's net worth of $90 million tops nearly everyone in the 'BLL' cast.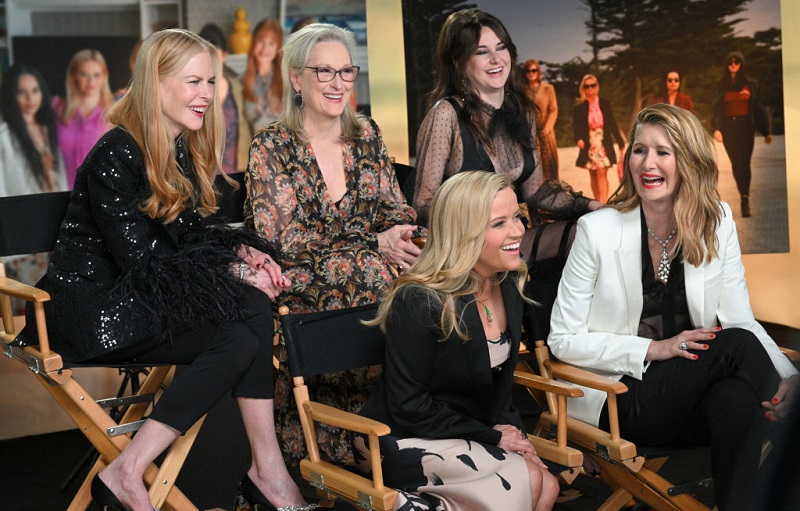 You don't put together a career like Meryl Streep's with an eye glued solely to the bottom line of every project. Streep has worked steadily but judiciously on films in almost every year since the late '70s. That's how she's earned so much acclaim and respect from her peers.
But wealth has certainly come along with the awards. According to Celebrity Net Worth, Streep was worth upwards of $90 million in 2018. (That may have gone up after cashing her Big Little Lies checks.) All in all, it's quite a fortune.
Compared to the BLL cast members at earlier stages of their career, Streep's net worth towers over that of Woodley ($10-15 million) and Kravitz ($9 million). And Streep has also amassed a larger fortune than Dern, who's reportedly worth about $20 million.
But Streep's wealth still does not match that of Kidman and Witherspoon, who've earned riches like few actresses in Hollywood.
Reese's fortune likely edges Kidman's in 2019.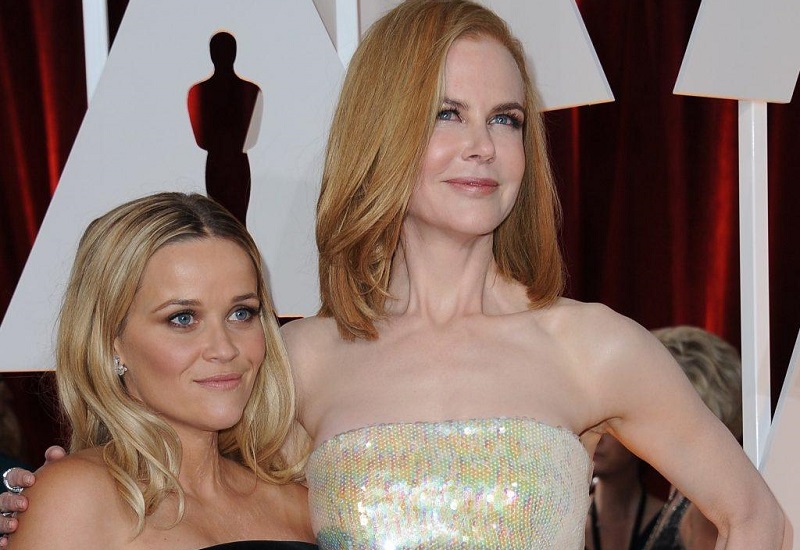 When you're worth over $125 million, who's counting (other than the IRS and fans)? That was the situation for both Kidman ($130 million) and Witherspoon ($150 million) in 2018, according to the numbers from Celebrity Net Worth.
Given the high earnings of both actress-producers ($1 million per episode) for wearing multiple hats on Big Little Lies, those figure have likely grown in 2019. Kidman has three new series coming to TV and already wrapped Showtime's Fox News drama, The Loudest Voice. (She plays Gretchen Carlson.)
In the case of Witherspoon, a high-profile series with Jennifer Aniston coming to Apple's new streaming service adds another million-per-episode gig. Pre-production on Legally Blonde 3 has also gotten underway, and she will star in Little Fires Everywhere in 2020.
Before then, we'll find out what happens to the ladies of Monterey this second — and, in all likelihood, final — season on HBO. Big Little Lies Season Two kicks off Sunday, June 9 at 9 p.m.
Also see: Why Meryl Streep Agreed to 'Big Little Lies' Without Even Reading a Script
Source: Read Full Article