Elvis Presley's private jet sells at Florida auction: See the winning bid
video
Inside look at life with Elvis Presley
Life at Graceland
A private jet that once belonged to Elvis Presley has a new owner after being placed for auction in Florida.
Mecum Auctions, a leading collector vehicle auctioneer based in Walworth, Wisconsin, announced the red and silver 1962 Lockheed 1329 Jetstar it listed for a Kissimmee 2023 sale "is off to a new home" on Sunday, Jan. 8 – which happens to be the day Presley was born, in 1935.
The private jet reportedly sold for $286,000, according to the auctioneer's website.
ELVIS PRESLEY'S PRIVATE JET HITS AUCTION BLOCK
FOX Business reached out to Mecum Auctions for comment on the jet's buyer.
The 60-year-old jet is one of the 202 JetStar airplanes produced by the Lockheed Corporation, an American aerospace manufacturer, according to Mecum Auctions.
Presley reportedly purchased the jet from OMNI Aircraft Sales Inc. on Dec. 22, 1976, for $840,000, which occurred seven months and 25 days before his death. 
ELVIS PRESLEY'S GRACELAND TO CELEBRATE 40TH ANNIVERSARY WITH NEW EXHIBIT, KEEPSAKES
Mecum Auctions published a copy of an aircraft security agreement (chattel mortgage) with Presley's name clearly printed on its website to support the jet's provenance.
The famous jet includes six passenger chairs with swivel and recline functionality, custom interior red velvet upholstery, gold-finish hardware and wood cabin paneling and trim.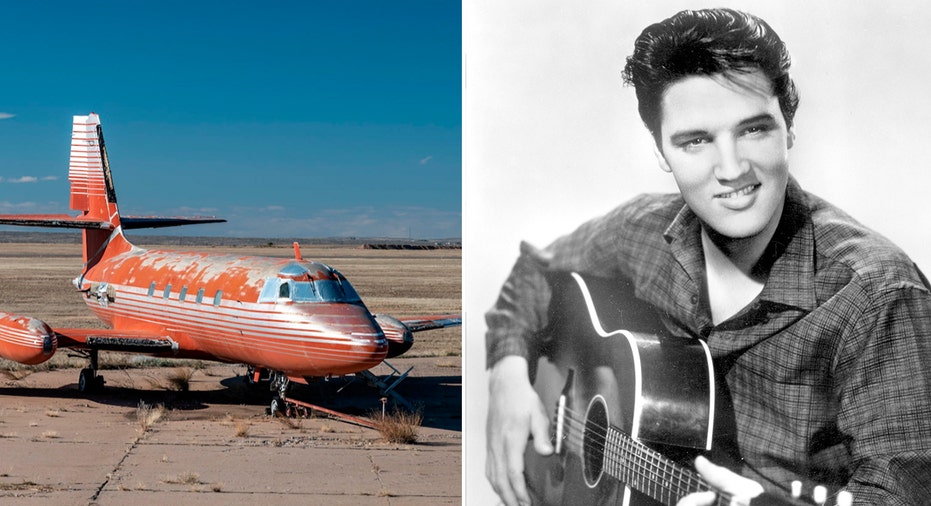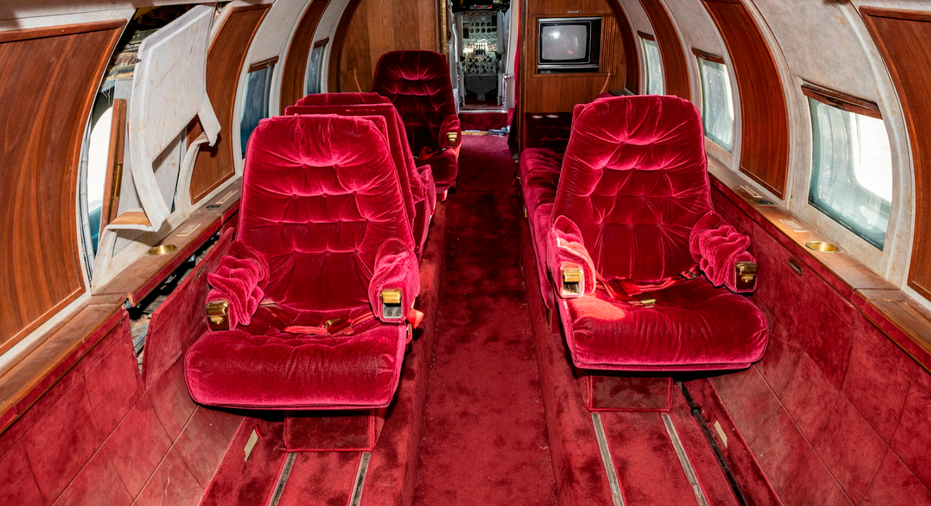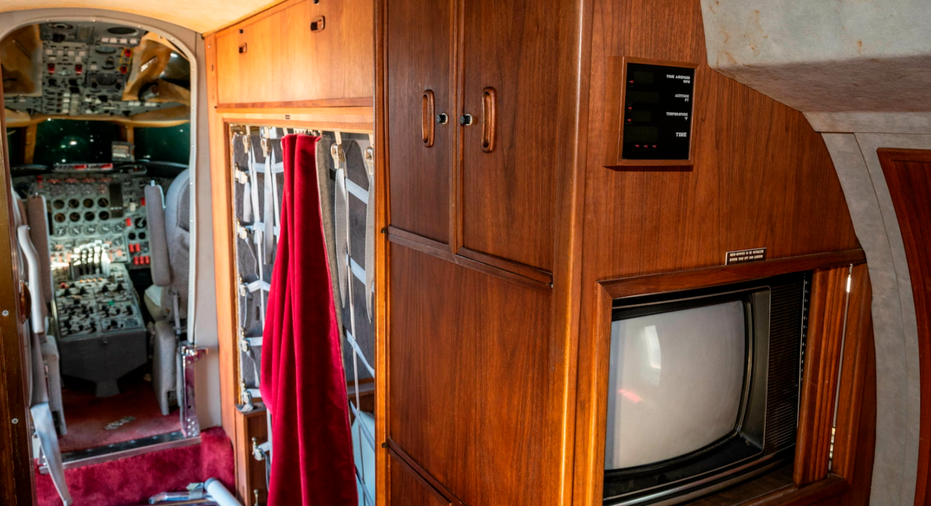 Image 1 of 3

The faded 1962 Lockheed 1329 Jetstar that once belonged to Elvis Presley features a red exterior with silver accents, while the custom interior is decked out with red velvet seats, gold-plated accents and red plush carpet. | Getty Images

Other amenities include an onboard lavatory with a vanity, a cassette player, a television with RCA VCR player and a microwave.

Mecum Auctions noted on its webpage for Lot L104 that the jet's sale doesn't include engines or replacement parts.

In addition, many cockpit components were removed, but the buyer would get "an incredible restoration opportunity to create an Elvis exhibit for the world to enjoy," Mecum Auctions added.

ELVIS AND PRISCILLA PRESLEY'S 'HONEYMOON HIDEAWAY' HOME HITS THE MARKET FOR $5.6M   

The 1962 Lockheed 1329 Jetstar has been residing at the Roswell International Air Center in New Mexico for decades and will require disassembly in order to be shipped, Mecum Auctions wrote on its website.

The buyer of Presley's former jet will receive an assortment of documents, including the aircraft serial number, a copy of the aircraft security agreement, a copy of the aircraft bill of sale and official Blue Ribbon documents and registration number from the Federal Aviation Administration.

Mecum Auctions identified the 1962 Lockheed 1329 Jetstar as a "main attraction" for its Kissimmee 2023 sale, which will run through Sunday, Jan. 15.

CLICK HERE TO READ MORE ON FOX BUSINESS

The 1962 Lockheed 1329 Jetstar is also the only jet to make it onto the auction house's current main attractions list, which includes 25 collector cars such as the 1969 Dodge Hemi Daytona, the 1965 Shelby GT350 Fastback and the 1992 Ferrari F40.

Source: Read Full Article