Hello, Your Sex Horoscope for the Weekend Is Here
What's happening: Venus, the planet of love, is getting plenty of action this week! On Saturday, it squares off with Saturn, the planet of blockages—this is a huge red flag for rejection. Then on Sunday, Venus connects with dreamy Neptune, which is a much nicer, more romantic transit.
Next up is an optimistic connection between lucky Jupiter and Mercury on Monday. Venus and Pluto, the planet of transformation, harmonize on Tuesday (the same day Cancer season begins), and on Wednesday, Venus flies into Gemini, encouraging you to introduce more variety into your love life.
What that means for *you*:
Aries
If you're thinking about shooting your shot, here's a pro tip: Don't. Not this weekend, anyway. You're not getting much action at all, unfortunately. When Monday comes around, it's a whole 'nother story—the connection between Mercury and Jupiter makes you feel bolder and more confident, so hitting up your crush is way easier, and you're much more likely to get lucky!
Taurus
Think things through very carefully this weekend, Taurus. If you've been seeing someone or considering leveling-up your relationship, you feel just about ready to DTR, but a word of advice: Take things slow. They're not 100% ready yet, and you gotta respect that! This week is all about opening up to your boo, getting to know them better, and then, once Venus enters Gemini on Wednesday, you'll be 100% sure that you're both ready (or not!) to upgrade your relationship status. That's when you can move forward.
Gemini
Here's the bad news—your love life is continuing to move slowly this week. But here's the good news: Venus, the planet of love, pleasure, and beauty, enters your sign on Wednesday. Think of this week as your last chance to clean your plate—get rid of any exes, cut off any crappy relationships, that sort of thing. Then, when Venus enters your sign, you'll have all the space you could ask for for your love life to get a much needed glow up. Out with the old, in with the new!
Cancer
Good news for all you single Cancers out there: You're getting a golden opportunity this week. You know that cutie in your crew you've been crushing on? Or that recent Tinder match you think is a total dreamboat? Now's the time to shoot your shot! The perfect day for a first date is Tuesday. You're not rushing into a new relationship by any means, but you're able to start up something new, and you might end up having a birthday boo this Cancer season!
Leo
Sorry, but they're just not that into you, Leo. Sure, you have fun together, and the sex is great, but they're really not looking for anything more. I know it's a tough pill to swallow, but it's true. Here's the good news—by the end of the week, you're being given the opportunity to find someone new! Someone who will want the same thing out of a relationship as you do. Cast a wide net, and you'll link up with someone sexy before you know it!
Virgo
You're having a splendid time hanging with your squad, making new friends, and probably bumping into your next potential paramour this week, Virgo! The key to success is putting yourself out there—you gotta send the first DM, ask them out, and set a time for the first date. If you're already with someone, Venus in Gemini is an amazing time to upgrade your relationship status, so it's time to DTR, give your boo a key to your place, or even propose!
Libra
You've been taking your love life pretty seriously lately, but this week's astro is asking you to spice things up a little bit and start having a little more fun! Try something (or someone!) new in bed, or meet up with someone who's not your normal type—the more variety, the better! The Sun entering Cancer on Tuesday marks the beginning of summer 2022, which will be a phenomenal season for your love lif.
Scorpio
Today, your boo's just not feeling it. You need to rain check your date, unfortunately—but reschedule for Sunday, when Neptune's influence makes you both feel more loveyromantic. If you're single, you could experience an incredible connection with someone new on Tuesday, where the chemistry is blazing hot. This could be the start of something new! Starting on Wednesday, Venus in Gemini is a great transit for you to lock down a serious relationship.
Sagittarius
There's boatloads of potential for your love life this week, Sagittarius! Monday's an amazing time for you to connect with your special someone, go on a date, or have a hot hookup. You're feeling more confident (and turned on), so you're not hesitating even a little when it comes to shooting your shot. Venus entering Gemini on Wednesday is the best transit for your love life, so you could easily upgrade your relationship status over the next few weeks.
Capricorn
You're being encouraged to have a little more fun with your sex life this weekend, Capricorn. Buy some toys, find a hot new hookup, do anything to shake things up a little and enjoy yourself! If you're single, it's a splendid time to find your next special someone, because Cancer season = cuffing season for your sign. Now's the best time of the year to get boo'd up!
Aquarius
Your love life is picking up speed! It looks like someone sexy is sliding into your DMs on Monday, thanks to lucky Jupiter's influence. In fact, it's an amazing week to date, flirt, and fool around. Plus, Venus enters Gemini on Wednesday, which activates your chart's zone of romance, sex, and fun, so you can expect the action to keep coming your way for the next few weeks. Have fun!
Pisces
Pisces, you need to move on. Unsubscribe from your ex's OnlyFans, stop replying to their DMs, whatever it is, you gotta leave that shit in the past ASAP. You can't fully take advantage of the über romantic astro on Sunday unless you give yourself plenty of space to introduce new love into your life. P.S.: Cancer season is one of the sexiest times of year for your sign, so expect plenty of action to come your way soon.
More Sex + Astrology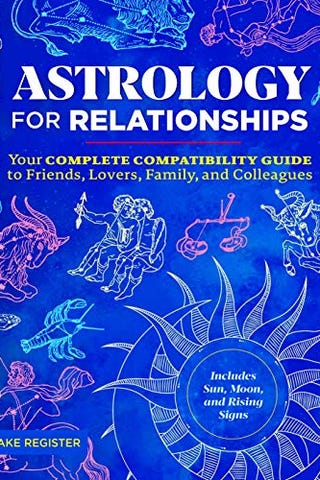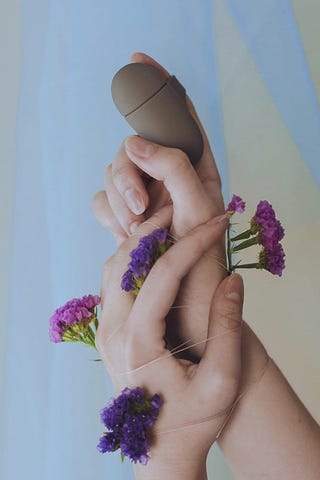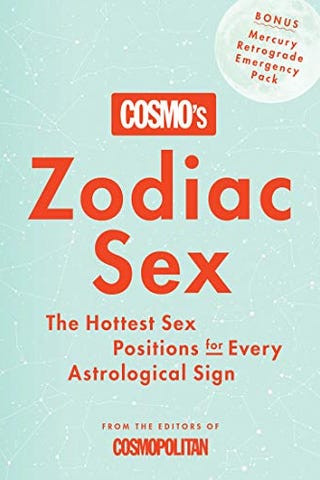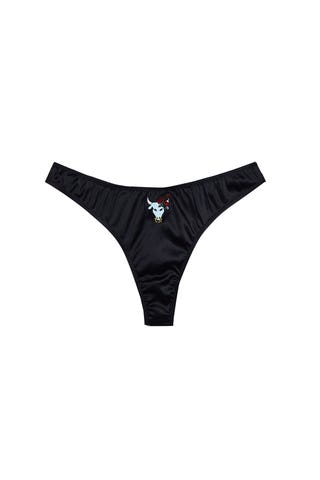 Source: Read Full Article