How Long Has Mark Zuckerberg Been Married and How Many Kids Does He Have?
Mark Zuckerberg, the famous founder and CEO of Facebook, is a subject of intense public fascination. As one of the wealthiest and most powerful people in the world, Zuckerberg certainly has the means and the platform to live his life however he wishes.
However, even though Zuckerberg is insanely wealthy, he is actually a very private family man, utterly devoted to his longtime partner and their children.
Who is Mark Zuckerberg married to?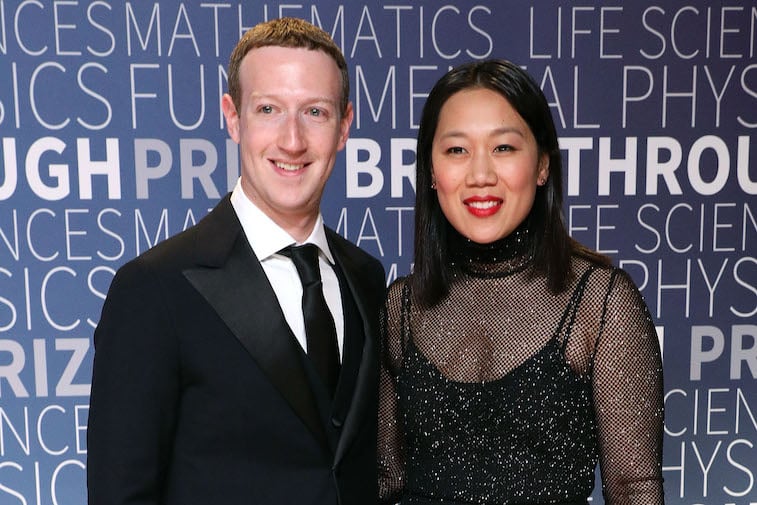 Mark Zuckerberg met Priscilla Chan in the early 2000s when they were both students at Harvard University. Chan, a Massachusetts native, is a brilliant mind in her own right and was voted class valedictorian in 2003. She was widely recognized as somewhat of a genius – and this likely contributed to her and Zuckerberg being able to bond in those early days of the relationship.
Chan graduated Harvard in 2007 and five years later, Zuckerberg and Chan tied the knot in an intimate wedding ceremony. Needless to say, Chan has been with Zuckerberg during his meteoric rise to fame, and throughout all the storms that they have weathered together, the pair have stayed very close. Zuckerberg has repeatedly referred to Chan as his best friend, and there's little doubt that she feels the same way about him.
How many kids does Mark Zuckerberg have?
Although Zuckerberg and Chan were happy together following their 2012 wedding, they were also eager to start a family of their own.
The proud parents welcomed their first child, Maxima Chan Zuckerberg, on December 1st, 2015. They nicknamed the adorable baby "Max," and Zuckerberg took two months of paternity leave in order to spend quality time with his wife and new baby girl.
In August 2017, Zuckerberg and Chan had a second baby, a daughter that they named August Zuckerberg. When baby August was born, Zuckerberg and Chan wrote a beautiful open letter to the new baby, listing in part all the positive things that would happen in the world as August and her sister grew up, and that they hope their daughters are able to have a "magical," happy childhood in spite of all the stresses in the world.
Could they have more kids?
Zuckerberg has proven that he is incredibly dedicated to his family, and makes it a point to spend some time every day with his wife and daughters, in spite of his insane work schedule.
Recently, Zuckerberg even made headlines with a contraption that he built for his wife that would enable her to sleep easier at night. The "sleep box" that Zuckerberg built for Chan is a special box that emits a soft, golden glow. Zuckerberg stated that his wife tends to get up frequently at night in order to check on the girls, even when there isn't really a good reason to do so. The light from the sleep box was designed to help Chan know when it was time to get up and when it was time to get some more sleep.
The fact that after so many years together, Zuckerberg still takes the time to work hard on projects just for Chan shows how happy their union has remained. Zuckerberg is undoubtedly one of the most scrutinized people in the world, and his happy home life most certainly helps to keep him grounded and sane.
Whether or not Zuckerberg and Chan could welcome a third baby into the mix remains to be seen, but for now, fans of the happy family can follow along with some of their adventures via social media, where Zuckerberg occasionally shares adorable snaps of his wife and daughters.
Source: Read Full Article