Is Carole Middleton Jealous of the Way the Royal Family Treats Doria Ragland?
Whether you love her or hate her, there's no denying that MeghanMarkle is shakingup the royal family in major ways. For one thing, she's an American citizen.She's also divorced and biracial. If Meghan Markle's inclusion in the royalfamily is a sign of the times, then it's clear the monarchy is intent on modernizing.
It's natural to compare Meghan Markle with Kate Middleton, Prince William's wife. There have been rumors of a feud circulating for months now based solely on a few circumstantial clues. Are the two wives at war? Probably not. Will they be best friends? Nah, they're just a little bit too different.
But one thing that might be bothering the Duchess of Cambridgeis the surprising way that Meghan Markle's mother, Doria Ragland, is beingaccepted into the royal family. Royal fans are stunned at the access Raglandis receiving that Carole Middleton certainly never enjoyed. Is Kate Middleton'smom jealous that she wasn't accepted in this same way?
Doria Ragland has become part of the inner circle
It all started back when Prince Harry and Meghan Markle got married. Royal fans knew Doria Ragland would be at the ceremony, but when she emerged from St. George's Chapel with her arms linked with Prince Charles, the future King, people were seriously impressed.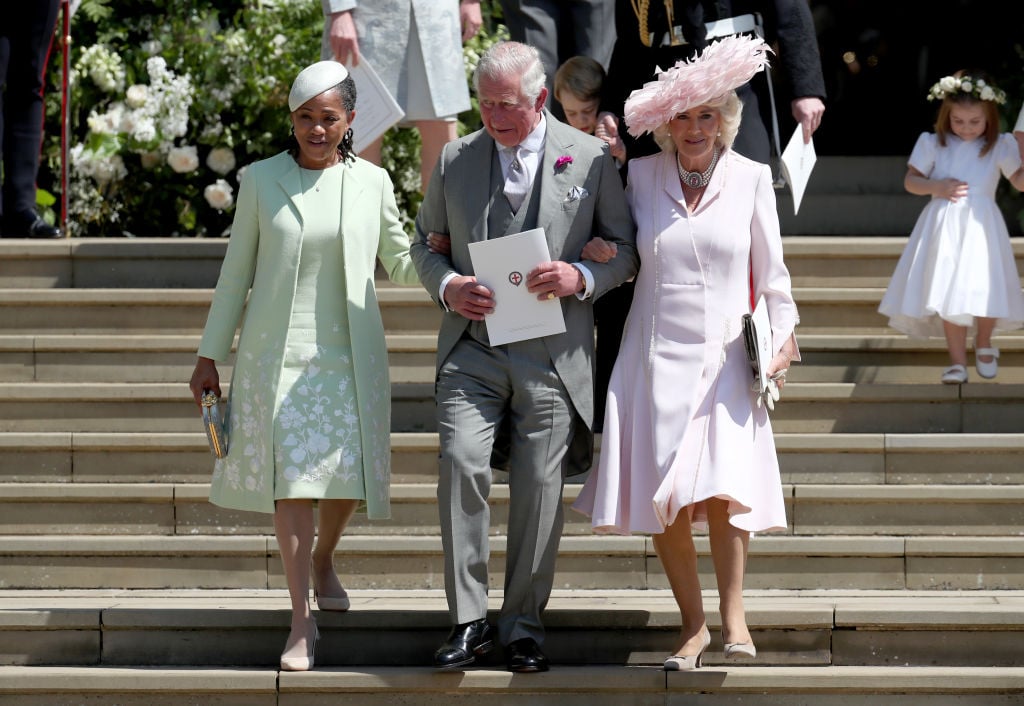 The Duke and Duchess of Sussex announced they were expecting and then stated their intentions of moving into a new home at Frogmore Cottage. Amidst the extensive renovations, news leaked that Doria Ragland was going to be moving in to help with the new baby for an unspecified amount of time. Talk about access to the royal couple!
Finally, when Prince Harry and Meghan Markle posted photosof Queen Elizabeth meeting her newest grandchild, Archie Harrison, DoriaRagland was once again close at hand. While the Queen smiled down at the infant,his grandmother Doria looked on with a lovingexpression on her face.
Why is Doria Ragland included so often?
The most likely explanation for Doria Ragland being includedin royal events is simple: Meghan Markle probably wants her to be. The Duchessof Sussex is extremelyclose with her mom, who raised her alone after she and Thomas Markle divorcedin 1987 when Meghan was 6 years old. Plus, it helps that she gets along wellwith her son-in-law, Prince Harry.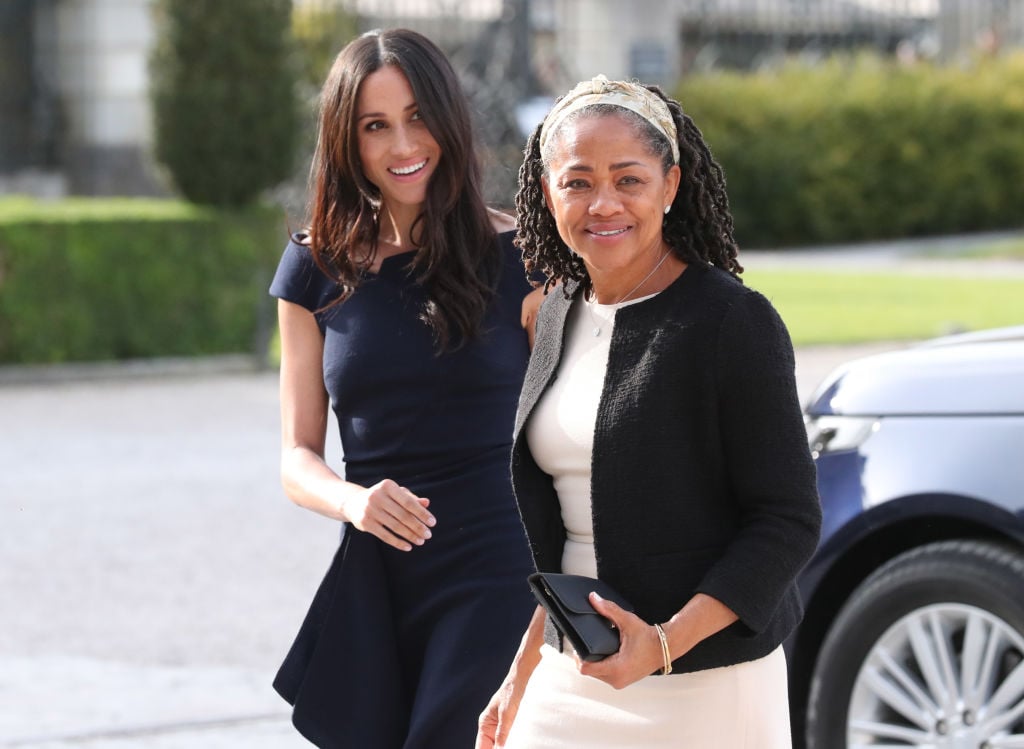 It's not necessarily that the Queen prefers Meghan Markle's family over Kate Middleton's—it's that the Duchess of Cambridge never insisted on their inclusion in everything, so they never were.
What does Carole Middleton think of all the attention DoriaRagland gets?
While Carole Middleton has never spoken out specificallyabout Meghan Markle's mother Doria Ragland, she has expressed her feelingsabout the royal family in general. When her daughter Kate Middleton firstmarried Prince William, she explained she was worried about growing distant. "My biggest fear was that I'd lose my family,but we've stayed close," she told TheTelegraph.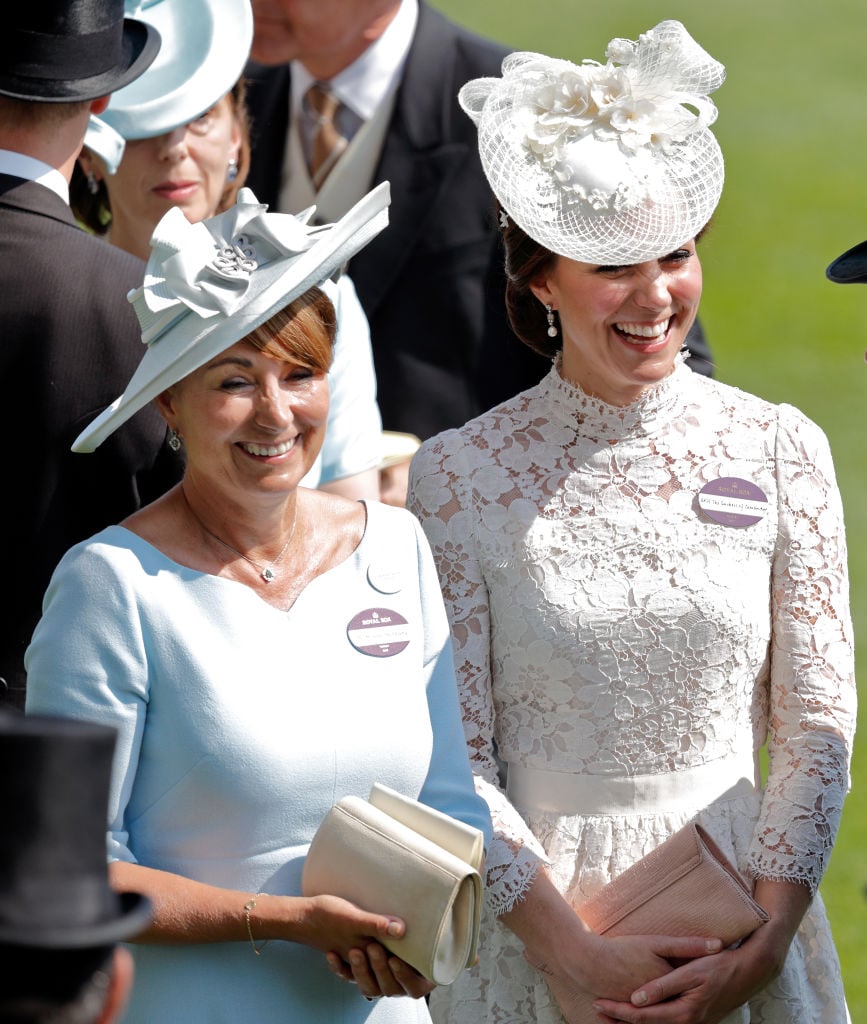 Carole Middleton loves her daughter but seems perfectly content to let her live a separate life. She also realizes that the Duke and Duchess of Cambridge are extremely busy raising three children and making public appearances.
Still, she is present for important moments, such as her grandchildren's christenings. "It isn't normal maybe to go to Louis' christening or Catherine's wedding, but, in the end, they're all family events," Middleton told The Telegraph.
The bottom line is that Carole Middleton has no reason to be jealous. Though Doria Ragland might be around them more than usual, Carole Middleton is still a very important part of the royal family.
Source: Read Full Article