Khloe Kardashian Gets Candid About Caitlyn & Sophia's Relationship
Khloe Kardashian says Caitlyn Jenner's partner Sophia Hutchins is "really sweet."
The Keeping Up With the Kardashians star made her comments to Laura Wasser on an episode of the famed celebrity divorce attorney's podcast Divorce Sucks! that is set to be released on Monday. E! News has obtained an exclusive video of the exchange.
When asked if Caitlyn was currently dating a woman, Khloe said, "Yes, I believe that she is a transgendered woman as well. She's really, really sweet too. She's really sweet. She's younger but like, she's not bothering anyone. She's super sweet."
Sophia works as the executive director of the Olympian's Caitlyn Jenner Foundation, a transgender rights organization. The two transgender women sparked romance rumors in late 2017. They live together in Malibu and have been spotted together in public several times joined Caitlyn's family at Kim Kardashian's Christmas party in December.
The two have not spoken much about their relationship. Last October, Caitlyn said she "wouldn't describe it as a romantic relationship." When asked about it on Hidden Truth Show with Jim Breslo, Sophia said, "I would describe our relationship as we're partners, we're business partners, I'm the executive director of her foundation."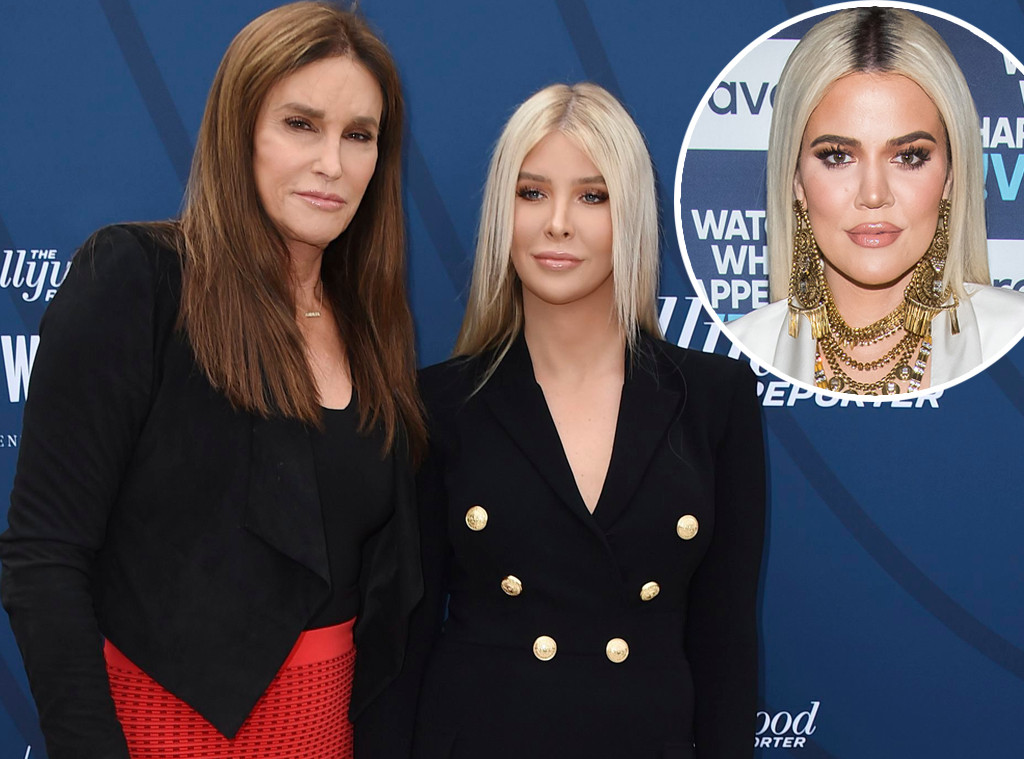 Jordan Strauss/Invision/AP/Shutterstock; Charles Sykes/Bravo/NBCU Photo Bank via Getty Images
She also said the two share "so much in common," adding, "We see the world so similarly and we both are such a good match for each because we challenge each other. She challenges me in so many ways, has allowed me to grow in so many ways and I hope I challenge her to grow and I think because we share so many of the same passions and views, it's just a great match, a great partnership."
Several weeks ago, Hutchins posted on Instagram photos from her 23rd birthday party, which included pics with Caitlyn, and wrote, "I am so lucky to have the friends, team, and amazing loving partner I have."
She later amended her post to read, "I am so lucky to have the friends, team, and all of the love and support I have."
Meanwhile, Caitlyn posted a photo of her partner at the bash, writing, "Happy Birthday to my little Sophia! It was a great night last night. So few candles."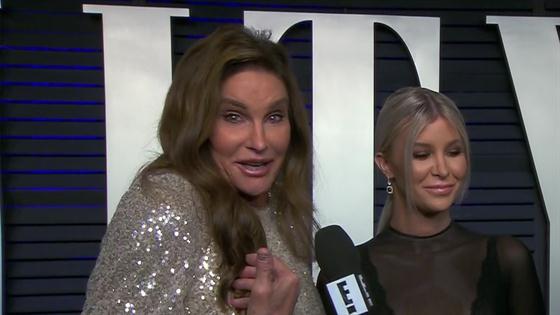 In her podcast interview, Khloe also praised her mom Kris Jenner for how she has handled her split from Caitlyn.
Kris and Caitlyn, who share daughters Kylie Jenner and Kendall Jenner, separated in 2013 and finalized a divorce a year and a half later. In June 2015, Caitlyn, formerly known as Bruce Jenner, made her public debut as a transgendered woman with a Vanity Fair cover and interview. Kris and members of her family, especially Khloe and Kim Kardashian, were upset about comments made by Caitlyn, who said that 80 percent of the reason her and Kris' marriage disintegrated was because of "the way I was treated." Kim would go on to confront Caitlyn about it and the family eventually reconciled with her.
"I will say my mom is like, Superwoman," Khloe said on the podcast. "That's also something that's a takeaway for us, in someone that we get to really look up to on that level, with just how to co-parent, how to deal with divorce and yes, I remember during the initial couple months of it, it's traumatic and her emotions are really high and that's expected…there was love there."
Khloe said Kris opted to vent about Caitlyn and the split to her and her older sisters, not Kendall and Kylie.
"I think she's handled everything with such grace and elegance, and it's something that I really admire," she said.
Source: Read Full Article