'Mayans MC' Season 2: Creator Kurt Sutter Drops New Teaser For The 'Sons Of Anarchy' Spin-Off
Kurt Sutter has been giving fans plenty of teasers ahead of the second season of Mayans MC. The Sons of Anarchy creator revealed when the cast got together for the first table read and announced when production was officially underway. With the new season right around the corner, Sutter just released a new teaser that includes the show's lead, EZ Reyes (JD Pardo), riding his motorcycle down an old two-lane highway.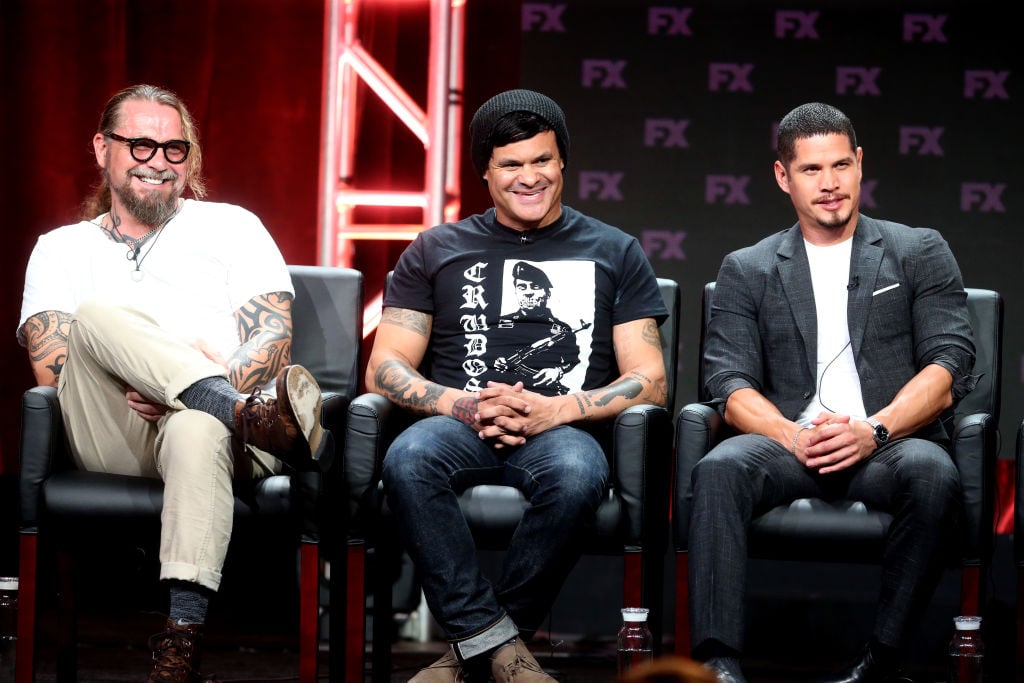 Sutter teases Season 2 of 'Mayans MC'
Needless to say, fans were very excited about the new teaser.After Sutter posted the short clip on Twitter, fans quickly took to thecomments to express their excitement. Some fans were so happy seeing Pardo backin action that they asked Sutter if he would reveal when the new season willofficially premiere. Sutter, of course, refused to reveal when the series willreturn to FX, but that did not dampen spirits in the slightest.
According to PopCulture, if the show follows the same schedule as its debut season,then it is expected to return sometime in September. Given the popularity ofthe show, it should also retain its regular time slot on Tuesday nights.
In fact, the president of FX, Nick Grad, recently opened up about the success of Mayans MC and said that the network is looking forward to watching the stories unfold next season.
"The series premiered as the highest rated cable series thisyear and continues to sustain a committed fan base, reflecting the talent anddrive of creators Kurt Sutter and Elgin James. We couldn't be more excited to takethis ride to a second season," Grad shared.
What will happen in Season 2?
When Sutter and co-creator Elgin James were still working out theplot details for Season 2, Sutter teased that nothing was written in stone justyet. It is still unclear where the story will take us in Season 2, but fanshave theorized that one of the big story arcs will revolve around EZ and Happy(David Labrava).
At the end of last season, EZ learned that Happy, who originally appeared in Sons of Anarchy, was the person who killed his mom. EZ will undoubtedly look for revenge, but the situation is complicated by the fact that Happy is still a member of the Sons and killing him could start a war. 
Aside from the Happy storyline, there is no telling what willhappen in Season 2. Danny Pino, who plays the leader of the cartel, MiguelGalindo, recently admitted that even he doesn't know what's ahead for the cast.The actor did, however, assure fans that the writers are amazing at crafting aninteresting story and bringing a level of authenticity to the show.
Knowing Sutter, there are likely plenty of twists ahead as wellas we continue EZ's journey. Fans can also expect to see some more Sons ofAnarchy cameos, which will definitely bring in more viewers.
When will the new season of 'Mayans MC' premiere?
As long as everything stays on schedule, Season 2 of Mayans MCis expected to premiere sometime this fall. Last year, Sutter revealed that thewriters were getting together in January to discuss new plot developments. Heanticipated that production would ramp up in May.
After that, it takes around four months to shoot a completeseason, then the editing process begins. So far, Sutter is right on schedule,which means that the new season will likely come out around the same time asthe first.
In the meantime, fans can get caught up by watching the firstseason of Mayans MC online. Unfortunately, FX has pulled a lot of itsshows from the major streaming services, including Netflix. This means thatfans will not be able to watch the first season on the streaming platform.Sutter recently addressed this sad fact and revealed that the network isplanning on releasing its own streaming service in the new future.
Fox is now owned by Disney, which means it has a lot to offer whenit finally launches Disney Plus later this year.FX has not announced when Season 2 of Mayans MCwill premiere.
Source: Read Full Article