Prince William and Kate Middleton Feel Responsible for Comforting the Public Since Prince Harry and Meghan Markle's Exit, Expert Claims
Since Prince Harry and Meghan, Duchess of Sussex's exit from the royal family, Prince William and Catherine, Duchess of Cambridge have had to press forward with their duties and have stepped up in a big way during the coronavirus (COVID-19) pandemic. One royal expert believes that the Cambridges feel responsible for taking the lead on comforting the public during these uncertain times since Prince Harry and Meghan left.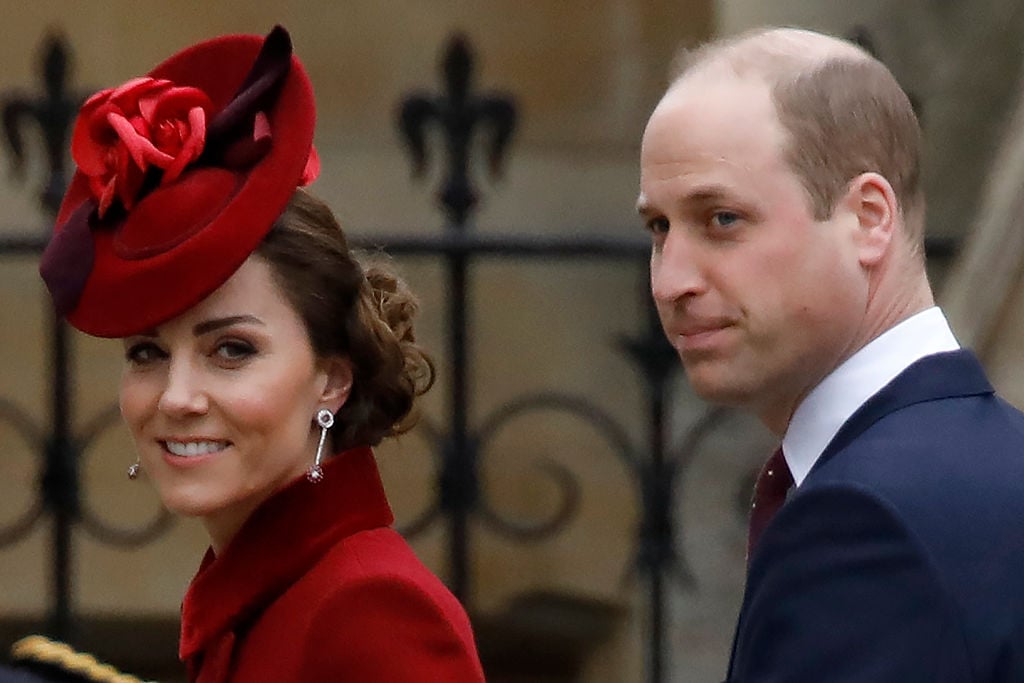 Prince William and Kate have been busy
Even though they could no longer carry on in person for appearances and royal engagements, Prince William and Kate have found a workaround with video calls. Their flexibility and ability to pivot given the current health crisis have been applauded and their words of encouragement and support to frontline workers and citizens have meant so much.
Royal expert Ingrid Seward, the editor-in-chief of Majesty Magazine, shared her thoughts with Fabulous about how the Cambridges have moved ahead after Megxit, explaining how they are using their high profile status in a positive way.
"They feel almost wholly responsible as they are the onlyinfluential ones young enough to be out there at the moment apart from Sophieand Edward and The Princess Royal," Seward noted. "They have the highestprofile and want to use it to the benefit of the monarchy which has to be seenas being a comfort to people at this time."
Kate is more visible lately
Kate had started to become a noticeable presence in the royal family, but her current contributions have her front and center. According to Seward, there's a reason Kate appears more confident lately.
"I think Kate has always worn the trousers. She runs thehousehold allowing William to get on with his own thing," Seward explained. "Shemay not have ever looked as confident as she does now, but that was because shedidn't want to overshadow her husband."
Prince William, Seward noted, "is quite happy to let herlead the Zoom calls as someone has to," adding, "Although they are verycompetitive, their marriage is not a competition."
The Cambridges appear more relaxed
Though they are stepping up during a difficult time, theroyal expert believes that the Cambridges appear "more relaxed" now that the Megxitdrama is behind them.
"I think they are sending the message that they can do it ontheir own without the support of the Duke and Duchess of Sussex," Seward explained."I get the impression that the Cambridges are far more relaxed and comfortablesince Meghan and Harry left."
While she praised Prince William and Kate for theirextraordinary efforts, Seward did have a thoughtful wish for Prince Harry andMeghan. "I think we all hope that after such a rumpus that Meghan and Harryhave found the happiness and peace they hoped for in their new life," she noted.
Seward continued, "But there is no doubt Harry must bemissing his family during these strange times and must be thinking how muchmore he could do if he was here."
Source: Read Full Article