'RHONY:' What Was Luann de Lesseps' Reaction to Barbara Kavovit's Shady Comments?
Bravo shows like The Real Housewives of New York City are especially juicy because cameras often catch cast members saying things they probably shouldn't.
During the season finale of the show, Barbara Kavovit was busted trash talking Luann de Lesseps on a hot mic during de Lesseps' big holiday cabaret performance. Kavovit was one of de Lesseps' biggest supporters when de Lesseps' was struggling with addiction.
But Kavovit too grew weary of the "Luann show" throughout the season. And her exhaustion showed with the shady comment she made to another friend about de Lesseps' singing ability.
Ouch
To Kavovit's credit, she stayed for the entire cabaret show while the other cast members bolted. While she earned friendship points for staying, her presence at the show was a little passive-aggressive. She blew her friend status as she threw some shade toward de Lesseps as the countess performed.
When Kavovit's friend asked if the show just consisted of de Lesseps, Kavovit remarked that other acts come onto the stage. But then, for some reason, Kavovit felt compelled to take her thoughts further.
Perhaps she didn't think the conversation would be aired, but she should have known better. Kavovit leans over to her friend and comments, "I don't think she can ever really hold the show by herself. I mean, she can't really sing." 
This isn't the first time she was busted for throwing shade
Kavovit famously dished about de Lesseps in a previous season and was horrified to learn her comments would be aired. Remember Tom [D'Agostino)? It was always about Tom and Kavovit knew the marriage was destined to fail.
She shared her thoughts with RHONY alum, Carole Radziwill at a cocktail party but then was upset to learn she'd be busted on national television for saying de Lesseps would rather get married and divorced than call off the wedding.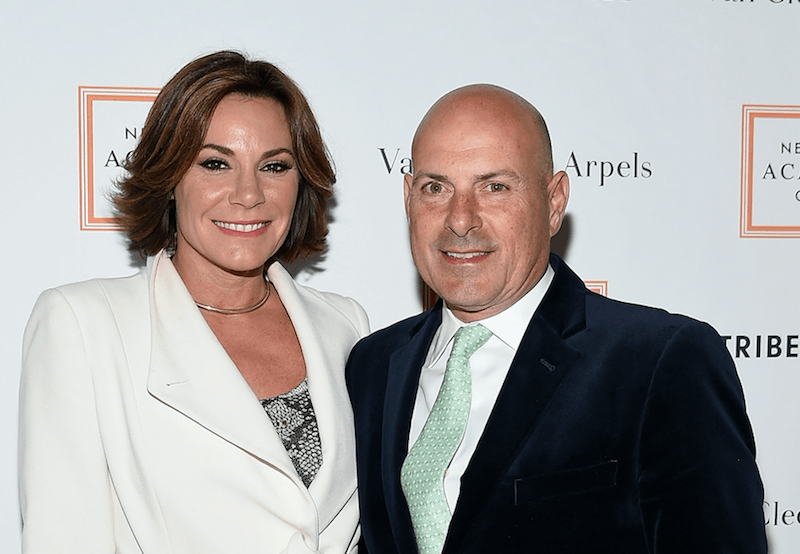 Kavovit even tried to gag Bravo producers with a lawsuit. She alleged she didn't know Radziwill was mic'd and their private conversation was illegally recorded. Obviously, the footage aired.
How did de Lesseps react?
During de Lesseps' appearance on the WWHL After Show, host Andy Cohen asked what she thought now that she saw the shady footage. Before she would address the comments, de Lesseps pointed out she was crushing it in the reviews. "Wait a second, Vanity Fair is giving great reviews to my cabaret show," she said. Plus her musical director, famed accompanist Billy Stritch pointed out de Lesseps has progressed tremendously.
But Cohen wanted to know de Lesseps' reaction to hearing a friend say she can't sing. "[It was] upsetting," she admits. "After the fact, she said, 'I didn't mean that it's not what I meant.'"
Did de Lesseps forgive her? One clue points to a resolution, at least with all the ladies. Cohen asked de Lesseps to comment if she felt better about her relationship with the women. "Absolutely," de Lesseps says. "A lot better. So that's the good news. How we get there is the fun part."
Source: Read Full Article