Sore from working on the couch all day? These massagers can help
If you're like most, chances are you've been spending much of your day at the kitchen table working remotely and then the remainder on the couch binging Netflix (hey, no judgment here!). Now, all that sedentary behavior is catching up with you and you're starting to feel quite sore and achy by the time you head to bed.
While it's all up in the air when you'll be able to finally go to a spa and get a massage, there are ways you can get the same type of muscle relief from the comfort of your own home — massage guns, acupuncture mats and vibration therapy tools, among them.
We've gone ahead and rounded up a few of the best you can find right now, and they're all on sale.
VBX Pro Handheld Massage Therapy Gun + 7 Attachments now on sale for 71% off
Massage guns, like the VBX Pro, have exploded in popularity. In part, this is thanks to their viral presence on Instagram. But the real reason people are obsessed with these devices is that they can help give you muscle relief — and fast. The VBX Pro (currently on sale for $139.99), for instance, delivers a barrage of gentle, yet powerful vibrations to help reduce cellulite, tone muscles, improve your flexibility and reduce the feeling of muscle soreness and pain.
iJoou Smart Moxibustion Thermotheraphy Device, now on sale for 49% off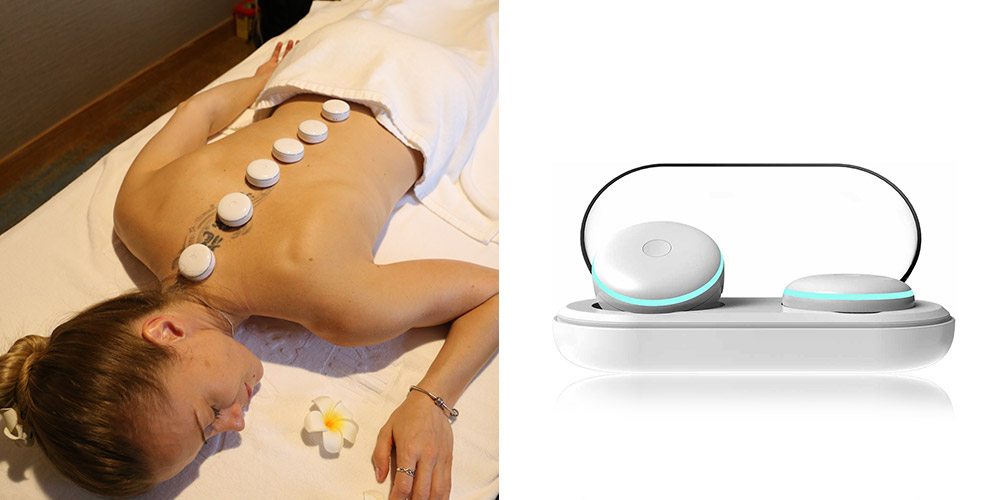 Thanks to the iJoou Smart Moxibustion Thermotherapy Device (currently $99.99), users can tap into the ancient practice of moxibustion (a method of using heat to stimulate blood flow in your body) all in the comfort of their own home. Simply place the device on the spine of your neck, lower back or any other pain points and the gadget will heat up to the ideal temperature that both stimulates blood flow and reduces muscle soreness.
Vortix Muscle Massager 2.0, now on sale for 12% off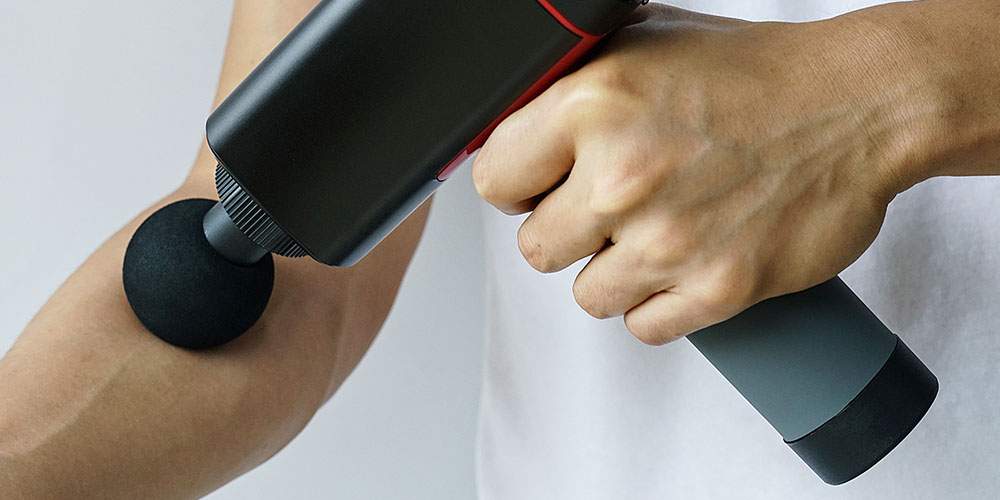 With six different adjustable speeds and four unique head attachment tools, the Vortix Muscle Massager 2.0 (a premium massage gun that's now on sale for $174.99) allows users to customize their pain-relief experience. The result is less lactic acid buildup, a reduction in muscle fatigue, and a shorter muscle recovery period. Not bad, right?
Vertiball™ Massager: The World's First Mountable Muscle Massager, now on sale for 23% off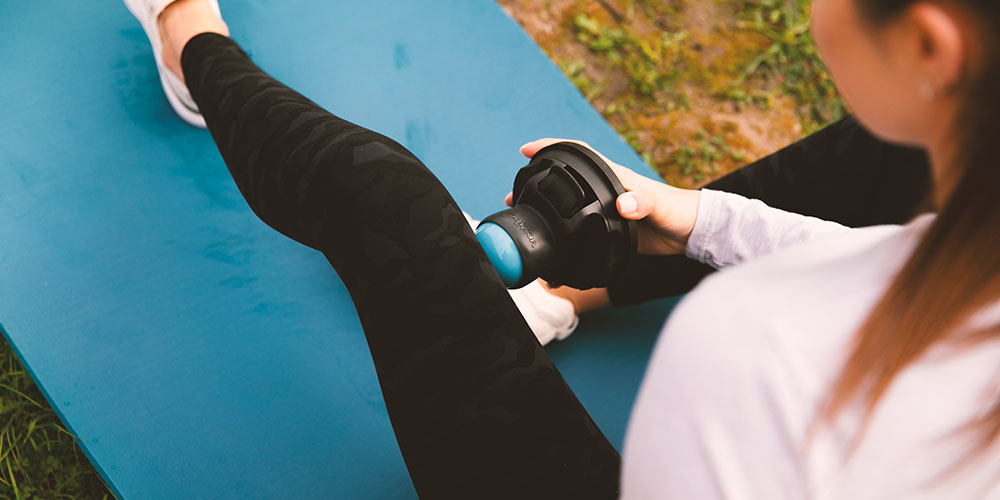 You've got a pesky knot in your back that your hands simply can't reach. Meet the Vertiball Massager, a portable therapeutic tool that can be mounted to any flat surface. Simply press up against in and roll your back along its 360-degree rotating massager and you'll soon get instant relief. As simple as that.
Vortix Melo Massager + 6 Interchangeable Heads, now on sale for 33% off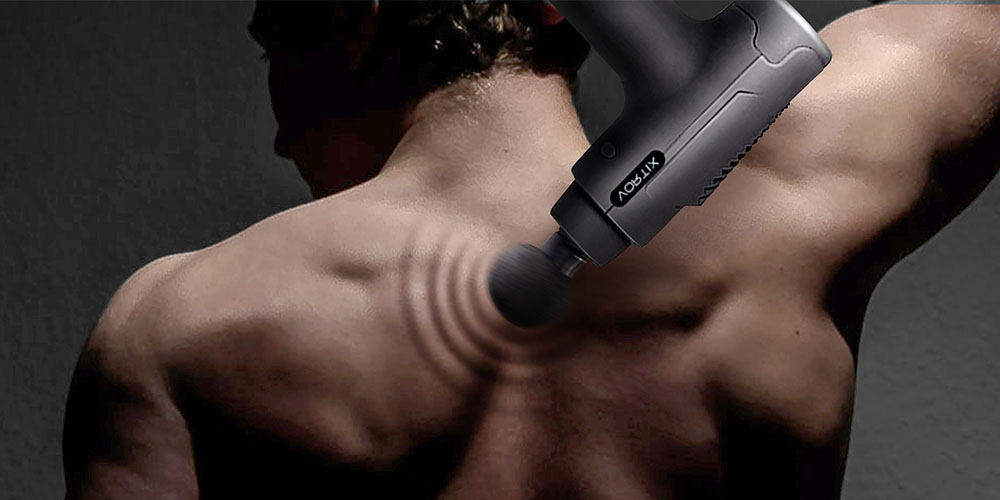 Worried your massage gun is going to sound like a power drill? The Vortix Melo Massager (a handheld tool that comes with six different intensity levels as well as six different interchangeable heads) has a max 50dB noise level so that you can keep sound at a minimum. Right now shoppers can add the Vortix Melo Massager to their shopping carts for $99.99 — a savings of 33% off its retail price tag.
Hot & Cold Cordless Massager + Cellulite Reducer, now on sale for 78% off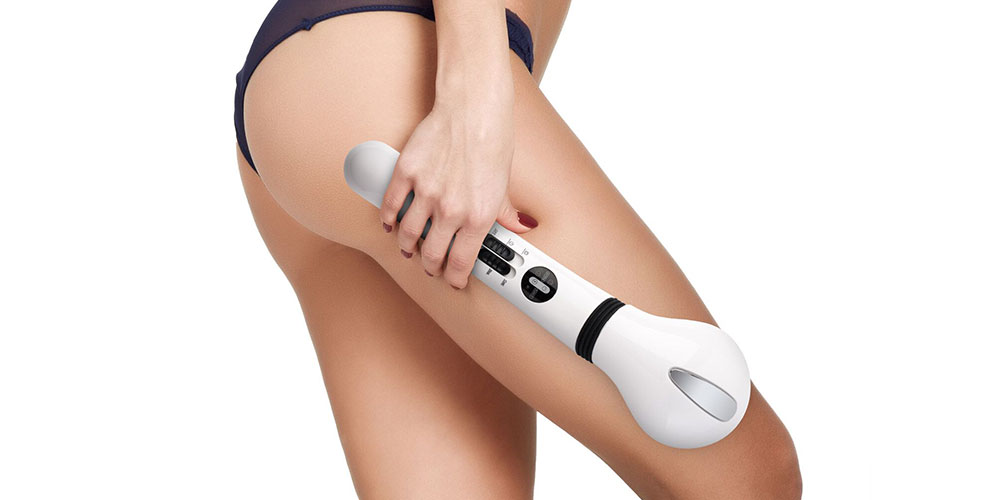 No part of your body is exempt from lactic acid build-up. It's why the Hot & Cold Cordless Massager and Cellulite Reducer (now on sale for $64.99) was designed to help you reach all your muscles, back, neck, feet, legs, hips, and arms included.
Hammer NRG Deep Tissue Body Massager, now on sale for 90% off
Designed as a dual face and body massager, the Hammer NRG Deep Tissue Body Massager can help alleviate aches, pains, and tightness with the flick of a button. Plus, its lightweight cordless design means that you can give your body a little TLC from the comfort of your bed or couch. Did we mention that it also happens to be one of the biggest massager discounts we've seen yet?
The Backmate Power Massager, now on sale for 19% off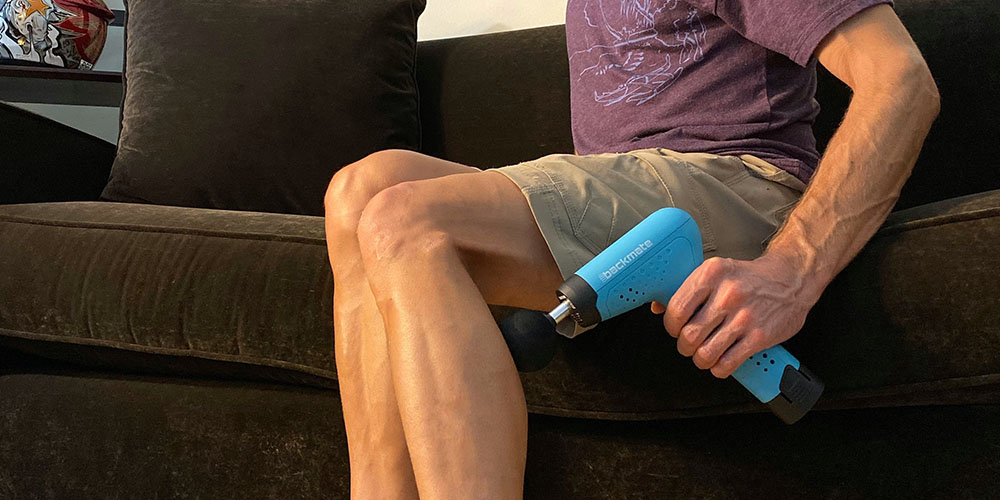 Here's the thing with percussive vibration therapy tools, such as massage guns like the Backmate Power Massager. People consider these to be accessories only professional athletes need to use on a daily basis. But the truth is, even if you aren't training at the Olympic level (or at all), you can find real use out of the intense long strokes, impressive torque and adjustable massage settings the Backmate Provides. After all, sitting on a couch all day can still give you just as many aches and pains as a running a 5K.
RelaxBax: 15-Minute Acupressure Mat, now on sale for 24% off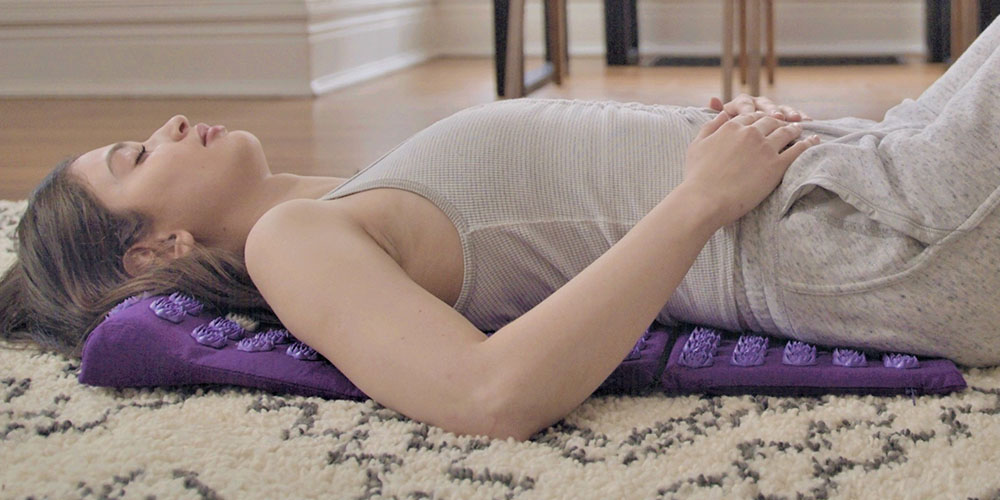 For all the benefits of acupuncture (increased blood circulation, reduced muscle tension, and overall wellness) without having to poke yourself with hundred of needles, try out the RelaxBax. This mat features 192 stimulators that target a whopping 4,800 pressure points within the body so that you can feel the full effects of a traditional acupressure treatment in as little as 15 minutes. Right now the RelaxBax is also on sale for $59.99.
Silver PCH 2 Pulse Massager with Neck Attachment, now on sale for 90% off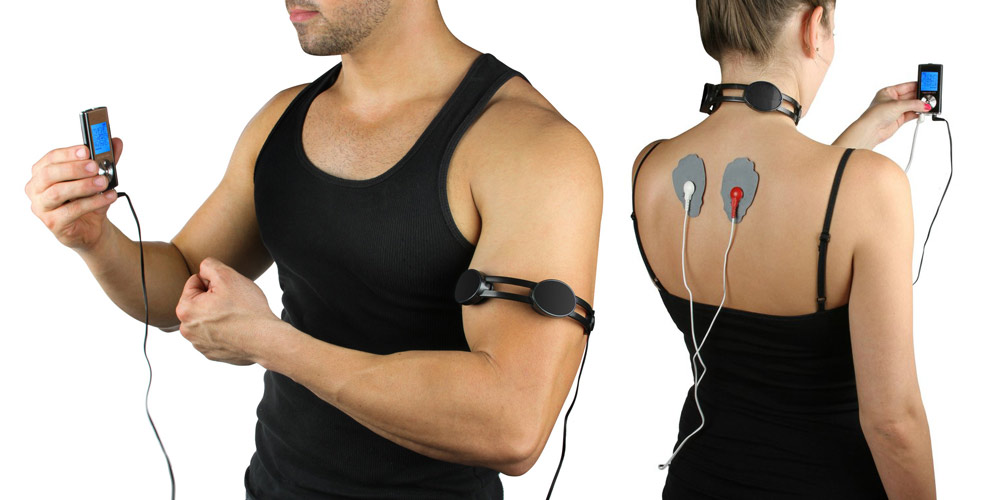 Massage guns too manual of an operation for you? The Silver PCH 2 Pulse Massager with Neck Attachment (now on sale for $49.99) achieves similar target results, all without you ever needing to lift a finger. After you put its stick-on massagers on your pain points, you can set the device to one of its multiple massage settings which will stimulate your achy areas. From there you just sit back, relax, and let the PCH 2 Pulse do all the work for you.
JAWKU Muscle Blaster V2 Cordless Percussion Massage Gun, now on sale for 13% off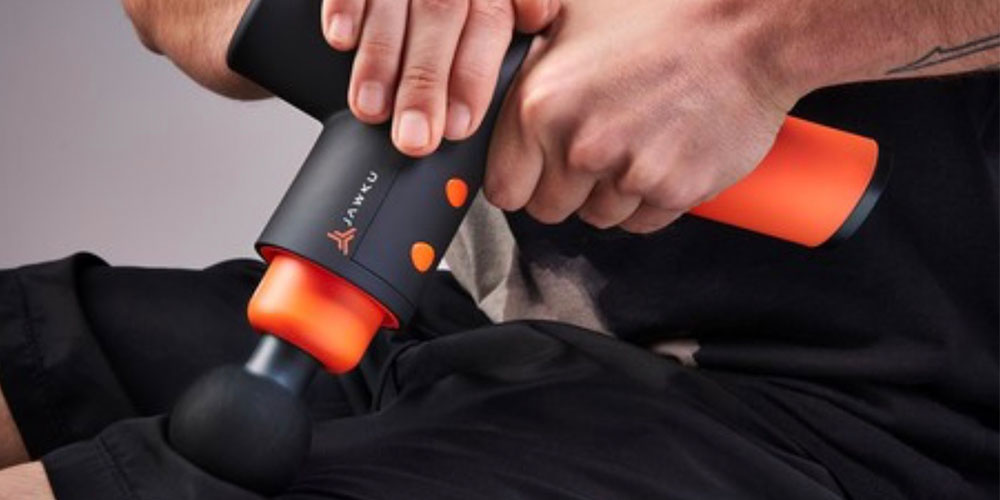 The JAWKU Muscle Blaster V2 Precision Massage Gun doesn't just look great, it also works like a dream, too. It scores top points in our book for its scientific design, which combines vibration frequencies and torque to kickstart your muscle's healing process after a tough workout or injury. Plus, its noise reduction technology means that it operates without any harsh drilling noises. Right now the device is on sale for $259.99, a savings of $40 off its original price tag.
Egg Massager, now on sale for 80% off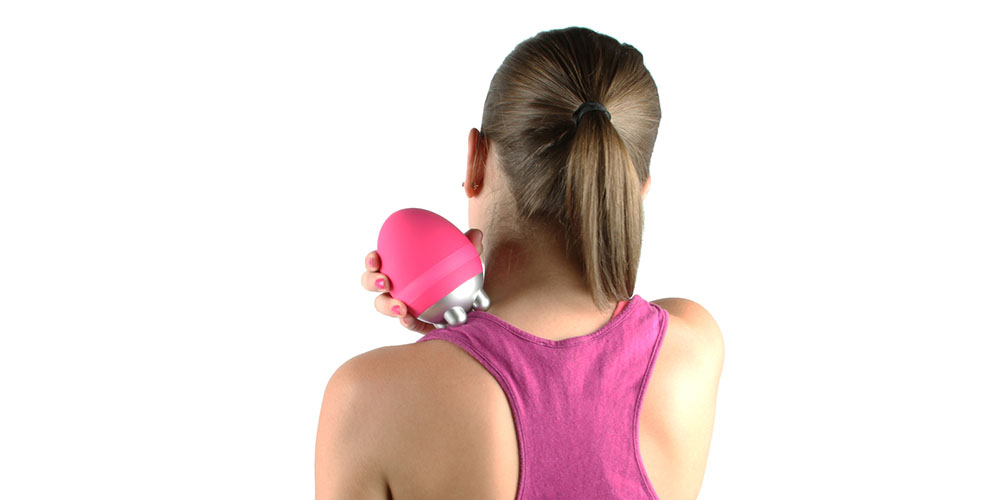 The most affordable massager on our list comes from PCH Life. Its Egg Massager is an on-the-go massager that is designed to glide through your body's curves similar to that of a hot stone massage. And thanks to its pint-sized shape, you can keep it at your office or bring it with you while you travel. Not bad for $11.99, if you ask us.
Thorex Back Muscle Massager, now on sale for 26% off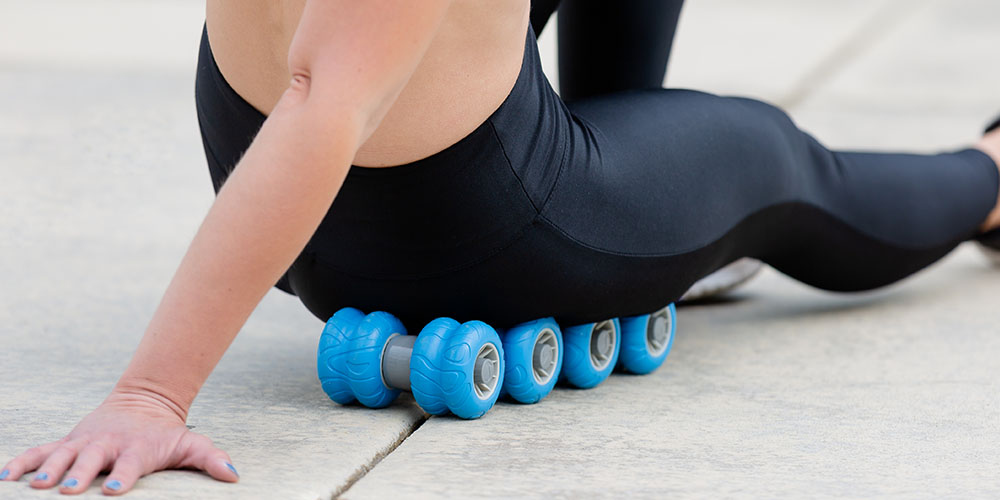 While traditional foam rollers fail to relieve the pain that pops up near the soft tissue that surrounds your spine, the Thorex Massager (now on sale for $109.99) was built specifically for it. Use it in the same way you'd use a foam roller or myofascial balls, and in a matter of minutes, you'll notice an improvement to your thoracic extension, spine alignment, and soft tissue mobility.
Massage Anti-Fatigue Mat with Built-In Vibrating Foot Massager, now on sale for 7% off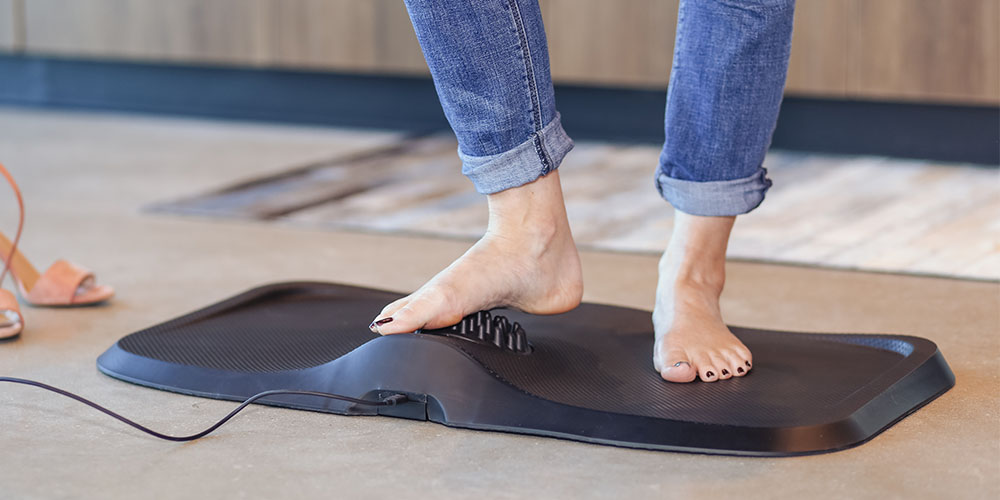 Get ready to upgrade your standing desk situation with the Massage Anti-Fatigue Mat, now on sale for $119.99. This high-density surface is made to provide relief when standing for long periods of time. Even better is its built-in vibrating massager that gives you a relaxing foot rub during your 9-to-5.
Digital Pulse Massager, now on sale for 90% off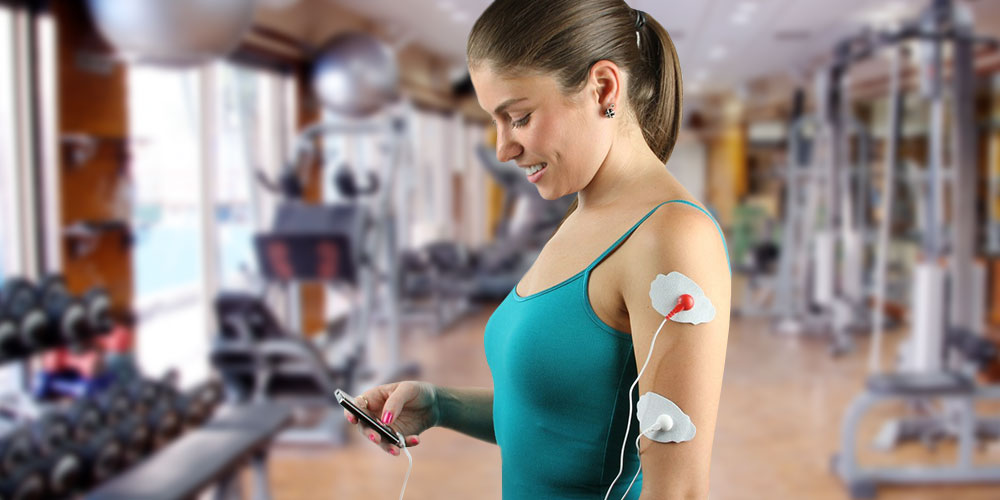 Another digital massager that tops our list is the DCH Digital Pulse Massager, a pocket-sized device that provides stimulation to sore muscles through its attachable sensors and eight different massage modes. Currently, the device is also on sale for $39.99, a price that is over $300 less than what you'd normally expect to pay.
EMS 6-Pack Abs Stimulator, now on sale for 68% off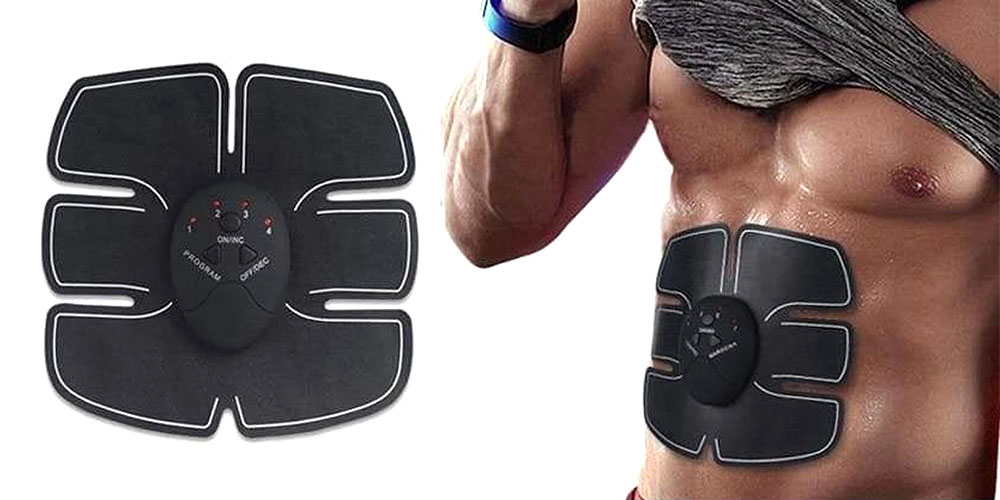 The EMS 6-Pack Abs Stimulator is as close as you can get to getting abs while lounging on your couch and watching Netflix. The device uses electromagnetic pulses to activate your muscles, which results in the firming, toning, and strengthening of your abs (think of it as crunches without the physical effort). For those who want to do double-duty and get a workout in while they binge-watch their favorite shows, the EMS 6-Pack Abs Stimulator is on sale for just $24.99.
Aurai Eye Massager, now on sale for 15% off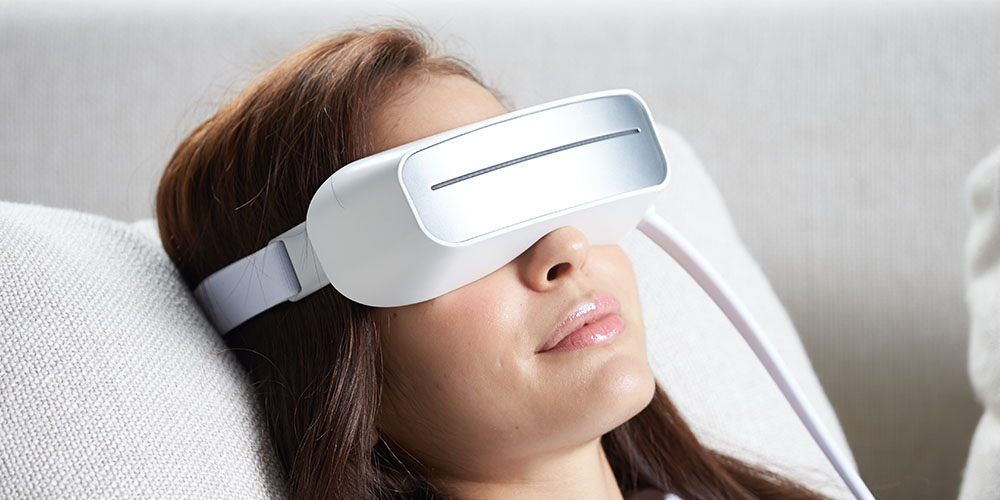 Get the best of both a warm and cool compress in one sleek futuristic design from Aurai. Its Aurai Eye Massager uses a cooling feature to help eliminate the look of puffiness and dark circles, as well as water circulation technology to gently relax muscle tension around your eyes. While normally you'd be hard-pressed to find this award-winning, FDA-approved massager on sale, currently shoppers can take $35 off their purchase and get it for $246.95.
Handheld Massage Gun for Deep Tissue Percussion, now on sale for 15% off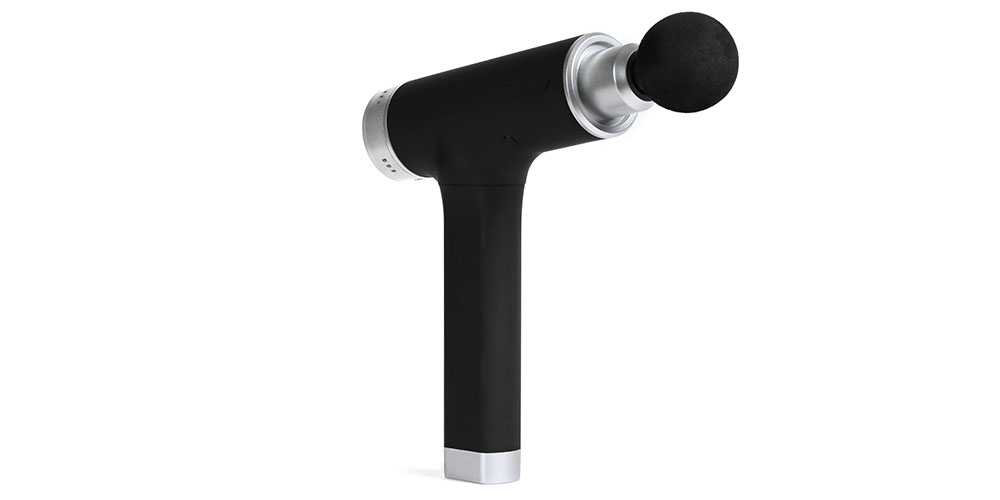 The most affordable massage gun we've spied yet is the Handheld Massage Gun for Deep Tissue Percussion, a handheld percussive therapy device that's on sale for a reasonable $74.99. Not only does it check all our boxes when it comes to affordability, but it also delivers on a variety of adjustable head attachments (five to be exact), different speed levels, quiet operation, and an ergonomic design to boot.
Source: Read Full Article