'Vanderpump Rules:' Jax and Brittany's Wedding Officiant Slammed For Transphobic Views
Jax Taylor and Brittany Cartwright from Vanderpump Rules are counting down the days until they say "I do." The couple's wedding is slated to occur on June 29 in Cartwright's home state of Kentucky.
The couple and cast have been in a celebratory mood for weeks. They partied in Miami leading up to the big day. Plus Cartwright and Taylor are planning to have their wedding at a glorious location referred to as the Kentucky Castle, Bravo's The Daily Dish reports.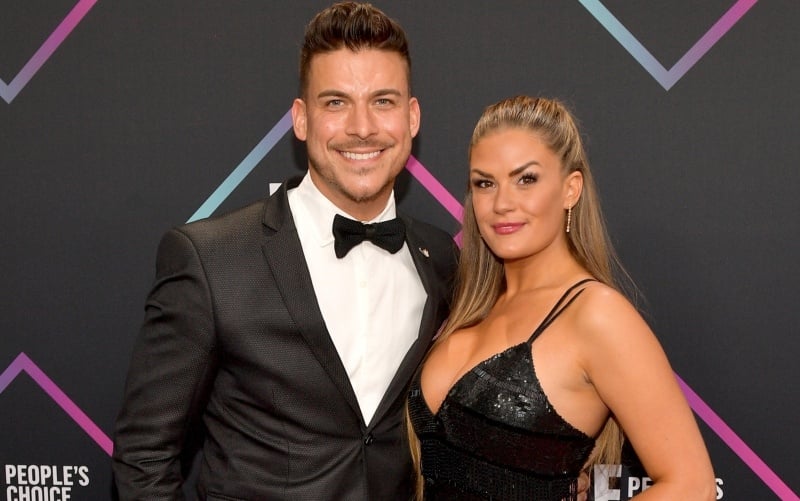 But as more plans unfold, Buzzfeed's deputy editorial director, Lara Parker shared disturbing information about the pastor asked to marry the happy couple. Parker tweeted some posts by Ryan Dotson, who doesn't appear to share the same views held by boss Lisa Vanderpump.
This is very disturbing
Parker revealed that Dotson was upset when a transgender deacon was appointed to the United Methodist Church. She shared his Facebook post from July 2018. "WHAT???? I would run from these churches. Blows my mind. How many pages did they rip from the Bible to make it alright," Dotson wrote. He shared the Washington Post article that reported the appointment news.
Additionally, Parker dug up a post where Dotson supported Alabama's controversial decision to ban almost all abortions in the state. In May, Dotson wrote, "I applaud Alabama……thank you for standing for the unborn."
Along with the evidence, Parker shared her dismay and disgust about who was officiating the wedding. "there are a lot of reasons to no longer watch #VanderpumpRules like, idk, everyone pretending that Brittany marrying someone who verbally abused her is cool, but I'd say the biggest reason is that this is Jax & Brittany's pastor & @BravoTV is giving him a platform for the wedding."
Cartwright stands by her decision
When Cartwright was confronted about her decision to have Dotson officiate she addressed the controversy on a Watch What Happens Live with Andy Cohen appearance. "I'm not going to say too much, but I will say that I'm a huge supporter and always will be of the LGBTQ community, and no matter what, I would never try to ever make anybody feel uncomfortable," Cartwright said, US Weekly reports.
"I talked to him myself and he promised me that he was not that way, that he was not saying anything about the community whatsoever. I've known this man for years, and if it was anything that I felt otherwise, I would never choose somebody like that."
Vanderpump officiated the last Vanderpump Rules wedding. She married Tom Schwartz and Katie Maloney. Fans thought she'd be the obvious choice. Cartwright's decision also raised eyebrows since Vanderpump is a huge advocate for LGBTQ+ rights.
Meanwhile, Bravo celebrates Pride
Ironically, June is Pride month. The Bravo logo is decked out in the rainbow colors. Plus the network is including a star-studded float in the parade this year.
Parker's followers wondered what the network, producer Andy Cohen and Vanderpump thinks. "also would love to know what @LisaVanderpump has to say about this guy appearing on her show!" one person asked.
"Is this the kind of person that @BravoTV and @LisaVanderpump are ok giving a platform to??" Parker asked.
Source: Read Full Article