What You Need to Know About Princess Eugenie's Sexy AF Husband Jack Brooksbank
Back in 2018, Princess Eugenie married her longtime boyfriend Jack Brooksbank, also known as this dashing gentleman: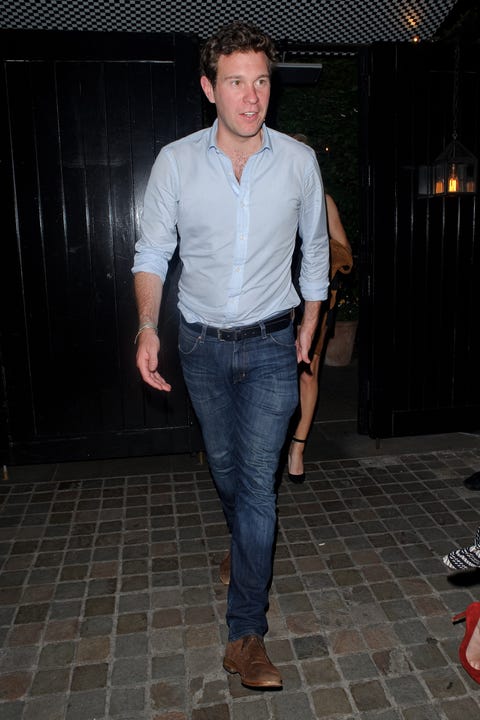 "HI GUYS, PLEASE ENJOY THIS GLIMPSE OF MY CHEST HAIR!" he seems to say.
And this week, they announced Eugenie is pregnant and they're expecting a royal baby! So who is Jack and how did he go from regular mortal to royal while the rest of us are still out here looking for our Prince/Princess Charming? Let's hold internet hands and find out.
First of All, He's Slightly Older Than Eugenie
Princess Eugenie is 30, while Jack turned 34 back in May. We know this because she's celebrated his birthday on Instagram, which is extremely sweet. Look how happy Jack is! Like, I kinda want to marry him and we're only on Jack Fact™ #1!
His Background Is in Hospitality
By which I mean he's a straight-up nightclub manager! Instead of following his dad into the world of finance, Jack worked in pubs for a few years, joined the team at London's Markham Inn, became a promoter for George Clooney's tequila brand Casamigos, and then got a gig running Mahiki nightclub—an old fave of Prince Harry's.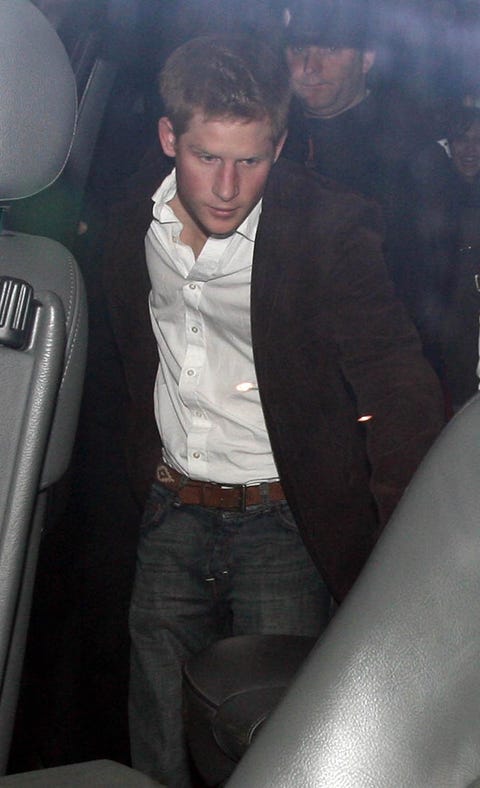 Anyone else think that when Eugenie introduced Jack to the Queen she kept the phrase "club manager" out of the equation? Just me?
But He's Not a Party Animal
Sure, he might work at a nightclub and promote tequila, but according to The Daily Mail, Jack once mused, "I leave work at 11 p.m. and head home. I'm not a big drinker. People think we party a lot but actually we are very quiet. For me it's a case of going home and watching a DVD."
LOL, sure friend, suuuure: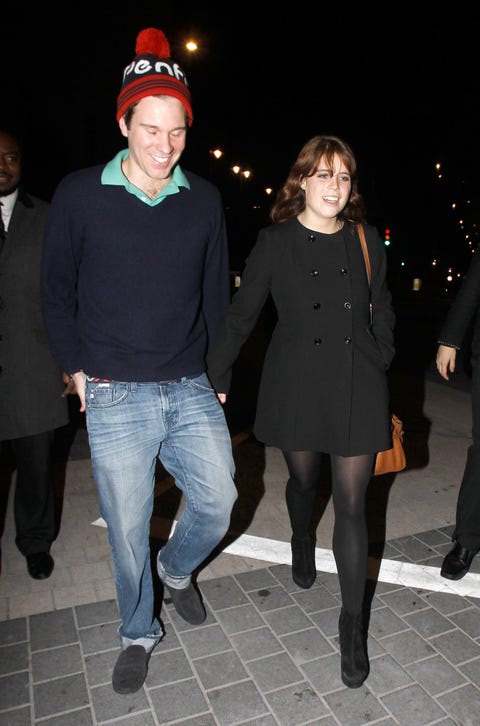 He's Super Close to His Family
Jack is pretty chummy with his parents and little brother, all of whom are "very happy" he married Eugenie. Ready for the most British thing you've ever heard? Jack used the term "very chuffed" when describing his family's initial reaction to the engagement news. (To spare you the Google search, "chuffed" means "pleased.")
Oh, BTW, Jack's parents are named Nicola and George, and his younger brother is named Thomas. And while his parents might not wear crowns and tiaras around the house, they're definitely upper crust. Jack attended a private school in Buckinghamshire that costs $13,000 per semester.
He and Eugenie Met While Traveling Abroad
Jack and Eugenie first locked eyes (and maybe lips, IDK!) in Verbier, Switzerland, a fancy-person meet cute that Eugenie described as "love at first sight." Actually, I'm gonna let her tell the story: "We met when I was 20, he was 24," she said. "[We] fell in love. We have the same passions and drive for life."
Here's a photo from the year they met. So young! So innocent! So rich and fancy!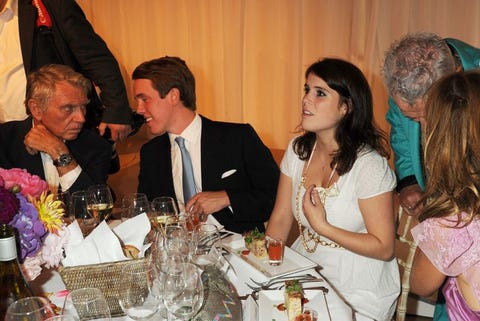 Though, TBH, He Doesn't Love Traveling
Back in 2013, Eugenie moved to NYC, home of Pizza Rat, to work for the online auction house Paddle8. Jack decided to stay in London and they did the whole ~long distance thing~ because, as a friend put it at the time, Jack's simply "not a jet-setty type."
Apparently He and Eugenie Are Suuuuper Distant Relatives
Okay, grab a pen and paper because we're about to dive into some complicated family history. "Brooksbank's father's great-grandfather is Viscount Thomas Coke, a former Earl of Leicester and a peer in the 19th century. Viscount Coke, who died in 1909, is also the great, great-grandfather of Sarah Ferguson, Eugenie's mother," so says The Daily Mail. Well, then!
He Wants to Open a Chain of Pubs
This came straight from the horse's mouth back in 2013, "I want to create a chain of pubs. It has been my dream since I was 18. I have fond memories of Sunday roasts in pubs with log fires, and it's something I want to recreate. I love pubs and often go to my local for a pint."
Cool, cool, cool, but something tells me the Queen won't be on board with one of her family members becoming a pub chain owner. Who knows though!
Source: Read Full Article