Who Is Princess Beatrice and Why Don't We Hear More From Her?
Princess Beatrice is a member of the royal family, but that certainly doesn't mean we hear much about her.
Although the royal family is almost constantly making headlines all around the world, not every family member has experienced the same level of fame. While those like Kate Middleton or Prince Harry are among the more popular royal family members, there are others who prefer to remain slightly under the radar.
One of these is Princess Beatrice, the eldest daughter of Sarah Ferguson and Prince Andrew, the Duke of York, and Queen Elizabeth's second oldest son.
Although Princess Beatrice is not the most prominent member of the royal family, her contributions have been considerable.
How did Princess Beatrice grow up?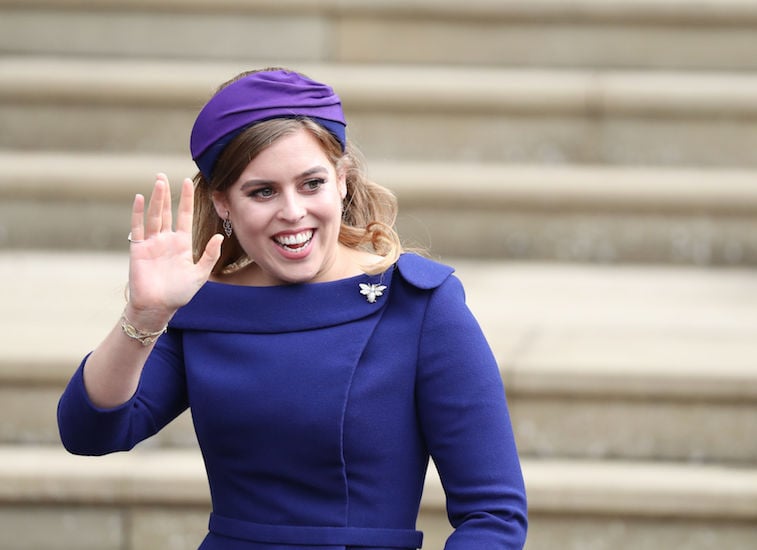 Princess Beatrice was born in August 1988. Her parents, Sarah Ferguson and Prince Andrew, had an iconic love story that made them one of the most popular royal couples to date.
When Princess Beatrice was born, it was considered a national cause for celebration. She is the fifth grandchild of Queen Elizabeth. She has one sister, Princess Eugenie. The two sisters are very close, and often step out together for parties or double dates with their significant others.
Princess Beatrice is what is known as a "blood princess," meaning that she was born into the royal family. Although she was a good student in her early years, she struggled with dyslexia, a diagnosis that she went public with in 2005.
She admitted that she struggled to read when she was very young and credits her devoted parents to helping through her worst days by reading a lot to her and even recording their voices reading her favorite books so that she could listen to the recordings if they were traveling.
Is Princess Beatrice a 'working royal'?
Unlike royals like Kate Middleton or Prince William, Princess Beatrice, as well as her sister Princess Eugenie, is not considered to be one of the "working royals." That is, she maintains her own career independent of the palace and is not supported directly by the palace treasury.
This also means that she doesn't attend nearly as many royal functions as other members of the family, which of course means that she keeps a lower profile than many of her cousins, aunts, and uncles.
Princess Beatrice has built quite a nice career for herself and has had positions at several top organizations around the world. She even lived in New York City for quite some time.
Of course, Princess Beatrice also has a large trust fund to help support herself and likely receives an allowance of some sort from her father, Prince Andrew, as well.
In addition to her work, Princess Beatrice has demonstrated a great interest in charitable pursuits. She dedicates a lot of her time to organizations to benefit children, including Springboard for Children and Children in Crisis. Although she doesn't usually receive the press attention that Meghan Markle or Prince Harry might get for their charity work, hers is no less important.
What is Princess Beatrice doing now?
Even though Princess Beatrice isn't seen as much as some other royal family members, she often causes quite a stir when she does step out. Her fashion choices are consistently interesting, and she has been the subject of many fashion blogs over the years. She is especially well-known for her love of outrageous headgear and favors brands like Michael Kors and Zara.
As for her personal life, Princess Beatrice is dating Count Edoardo Mapelli Mozzi, a millionaire. Mozzi is considered to be a rather controversial romantic partner for a princess, as he's been married before and has a young son – but the pair certainly doesn't seem to mind. There have even been engagement rumors swirling for this modern princess and her wealthy boyfriend!
Source: Read Full Article