Why Fans Think Brad Pitt and Jennifer Aniston Are Secretly Dating
You can find a lot of examples of Hollywood romances where the couples couldn't live together, yet also couldn't stay away from one another. This category was mostly reserved for iconic romantic duos like Taylor and Burton, and Timberlake and Biel. Now you can maybe add Jennifer Aniston & Brad Pitt to the same roster.
On the other hand, it's been a long time since the latter two have been seen together, so if they've rekindled anything, it's been a long wait. Sometimes it does take going full circle before a previous romantic couple find themselves back in good graces.
The real question is whether Pitt and Aniston are really dating or just going back to being friends.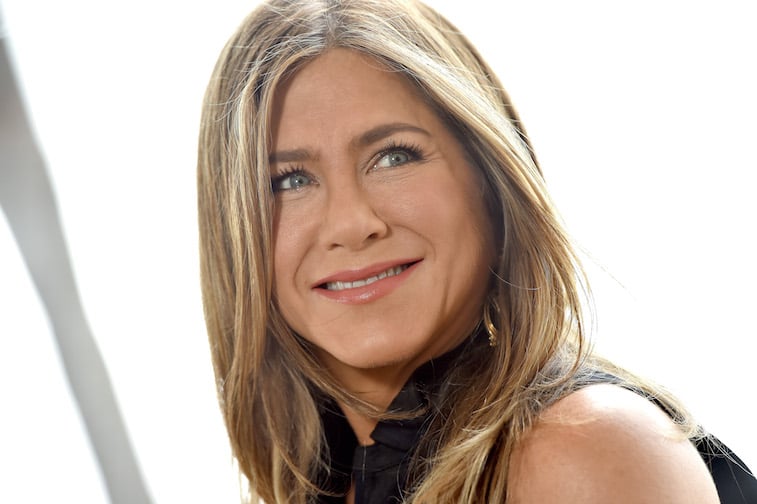 The marriage of Pitt and Aniston seems like a century ago
Go back in time to when Brad Pitt and Jennifer Aniston first hooked up and you'll come to the realization more than two decades have passed. The two started dating in 1998 when Aniston was in the middle of her run on Friends and Pitt was already one of the biggest movie stars in the world.
It took them a couple of years before they married, but they became one of the most celebrated Hollywood unions throughout the first half of the 2000s. Unlike Angelina Jolie, however, they never acted together in a movie. Perhaps it was better off they didn't so they wouldn't blur the line between fiction and reality like Jolie and Pitt seemingly did.
Speculation still runs rampant on what really broke up Pitt and Aniston. Supposedly, it was over having kids, if not maybe just being apart too much due to Pitt filming movies the world over.
When they divorced in 2005, it seemed like a monumental disaster, even if rumors have contended they've stayed friends. There wasn't any official news on this until 2017 when it was reported they were "in contact."
Pitt also attended Aniston's birthday party this year
Back in February, Jennifer Aniston turned 50 years old, an age certainly not showing any physical signs on her. If there's still any rumors about a Friends reunion, Aniston would look nearly the same as she did 20 years ago.
No doubt Pitt can see that as well, no matter if it appears he's kept things platonic. Nevertheless, Pitt was at Aniston's birthday party, making everyone perk up to what more might be going on.
Recently, another rumor popped up about them vacationing together in Rome with George and Amal Clooney. This is one rumor proven as false by Gossip Cop. Questionable sources initially claimed George Clooney was trying to set up a rekindled romance between Pitt and Aniston, including pushing use of the Clooneys' Lake Como home as a perfect spot for a second wedding.
If there's any truth to Pitt and Aniston dating, they must be doing so completely undercover since there isn't any proof other than showing them as continued good pals.
Will Pitt and Aniston at least make movies together?
Other rumors have floated around for a while saying the two are considering teaming up to act together in a movie project. These rumors have also been proven false, outside of fans more than wishing they would.
On the other hand, perhaps working on a film together would blur another line, hence creating a romantic situation they wouldn't be able to escape from. There's something about working on a film set that sometimes makes actors fall in love without contemplating the reality once off the set.
Based on the problematic and messy marriages Brad and Jennifer have gone through in recent years, they're likely smarter than to dive in so fast again. Should we ever see them get back together, it might take years as they learn more about one another as friends than they did when married.
Source: Read Full Article