Patrick Mahomes' ankle, the Kelce brothers and six Super Bowl talking points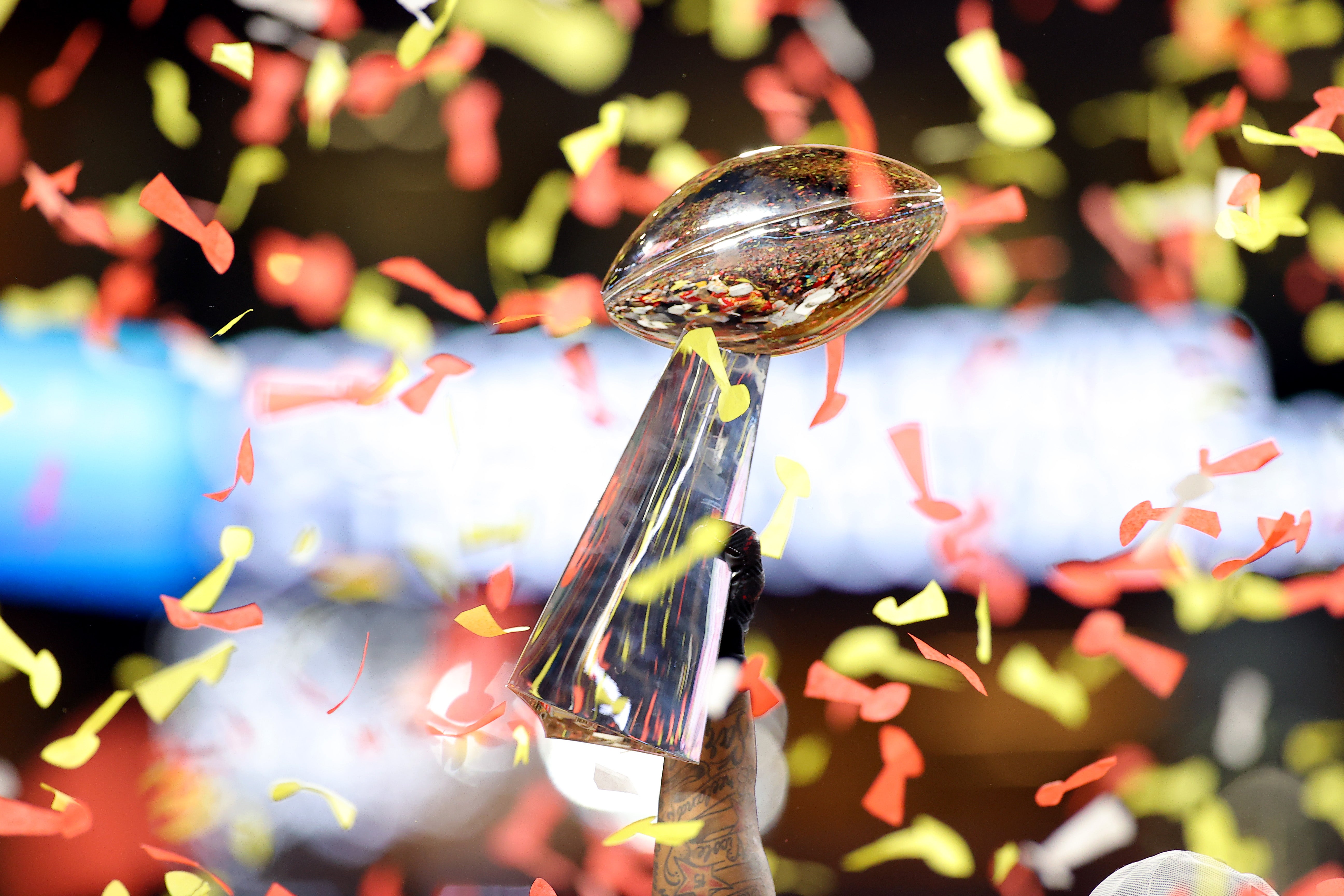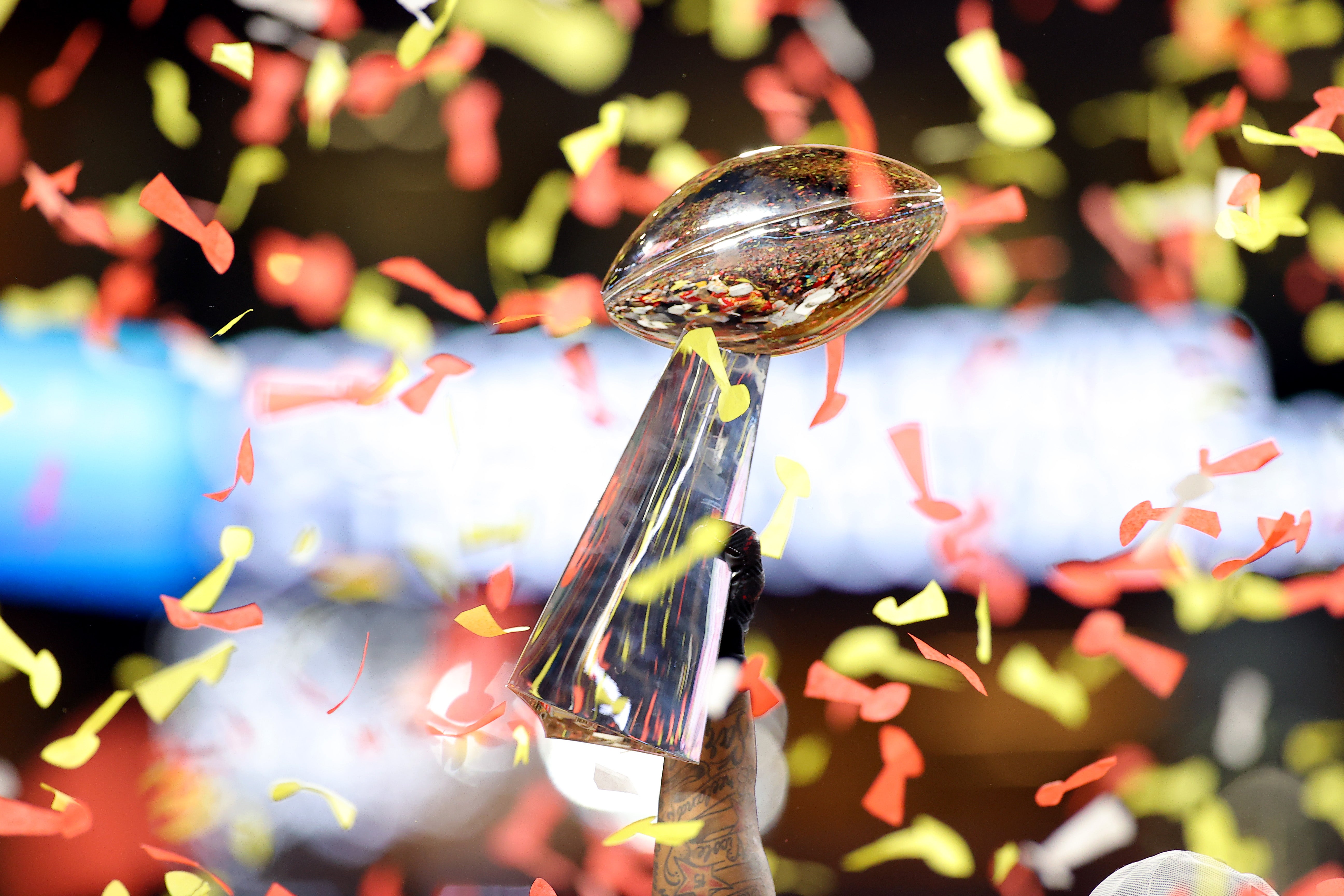 How bad is Patrick Mahomes' ankle?
The most talked-about ankle in sport might just end up dictating the destination of this Super Bowl. Chiefs quarterback Patrick Mahomes got his ankle caught and rolled up under a Jacksonville Jaguars defender during the Divisional Round and was forced to leave the game, as Kansas City fans were treated to the worrying vision of Chad Henne under centre in the play-offs. Mahomes eventually returned but was clearly limited and in pain, although that didn't stop him grinding his side to a 27-20 triumph.
He then gritted his teeth and did what he needed to do to help the Chiefs down the Bengals in the AFC Championship game but a less-than-fully-mobile Mahomes restricts what KC can do offensively. He has built his reputation as the NFL's superman on a freakish ability to complete passes on the run, from impossible angles and to contort his body into the unlikeliest of positions. Head coach Andy Reid is cautiously optimistic that his QB will be able "to do just about everything", while Mahomes himself admits there is some uncertainty, saying: "I don't think you'll know exactly until you get to gameday.
Kansas City Chiefs quarterback Patrick Mahomes is relaxed ahead of his third Super Bowl
I definitely can move around better than I was moving last week or two weeks ago, then I'll rely on some adrenaline to let me do a little extra when I'm on the field." The Chiefs will need their superstar to be close to 100 per cent in order to hoist the Lombardi. LB.
Nick Sirianni a perfect match in Philadelphia a decade on from Andy Reid snub
Nick Sirianni bristled at the thought of his dismissal at the hands of Andy Reid a decade ago. Now the head coach of the Philadelphia Eagles, his drive to become a leader in the NFL was fuelled by his opposite number in the ruthless preliminary stages of the Chiefs' remarkable turnaround.
Sent packing as the wide receivers coach in 2013, Sirianni, whose wife is from Kansas City, proved resilient, but Reid's decision to discard him added fuel to his burning desire to reach the top.
"Do you always have this little chip on your shoulder? Sure, yeah, you do," Sirianni said. "But that's who I am as a coach and as a person — I want to make sure I'm working my butt off to get as good as I possibly can. And sure, you hold on to some of those things."
Sirianni's brash nature has endeared himself to the fanbase: from wearing a 'Beat Dallas' t-shirt to roaring on the touchline at each play and that arrogant nod towards a television camera as his side demolished the New York Giants in the divisional round of the playoffs. This is a loaded roster and a success in planning and team building as much as coaching excellence, yet Sirianni has provided an emotional spark for the Eagles to ignite this season. JR.
Brotherly love but only one city will celebrate Kelce triumph
Regardless of what happens in the Super Bowl, at least one bit of history will be made. Never before have two brothers faced each other in the NFL showpiece. Step forward Travis and Jason Kelce. Chiefs tight end Travis and Eagles centre Jason won't technically be on the field at the same time – given that they both play on offense – but the narrative of sibling vs sibling is an enticing one.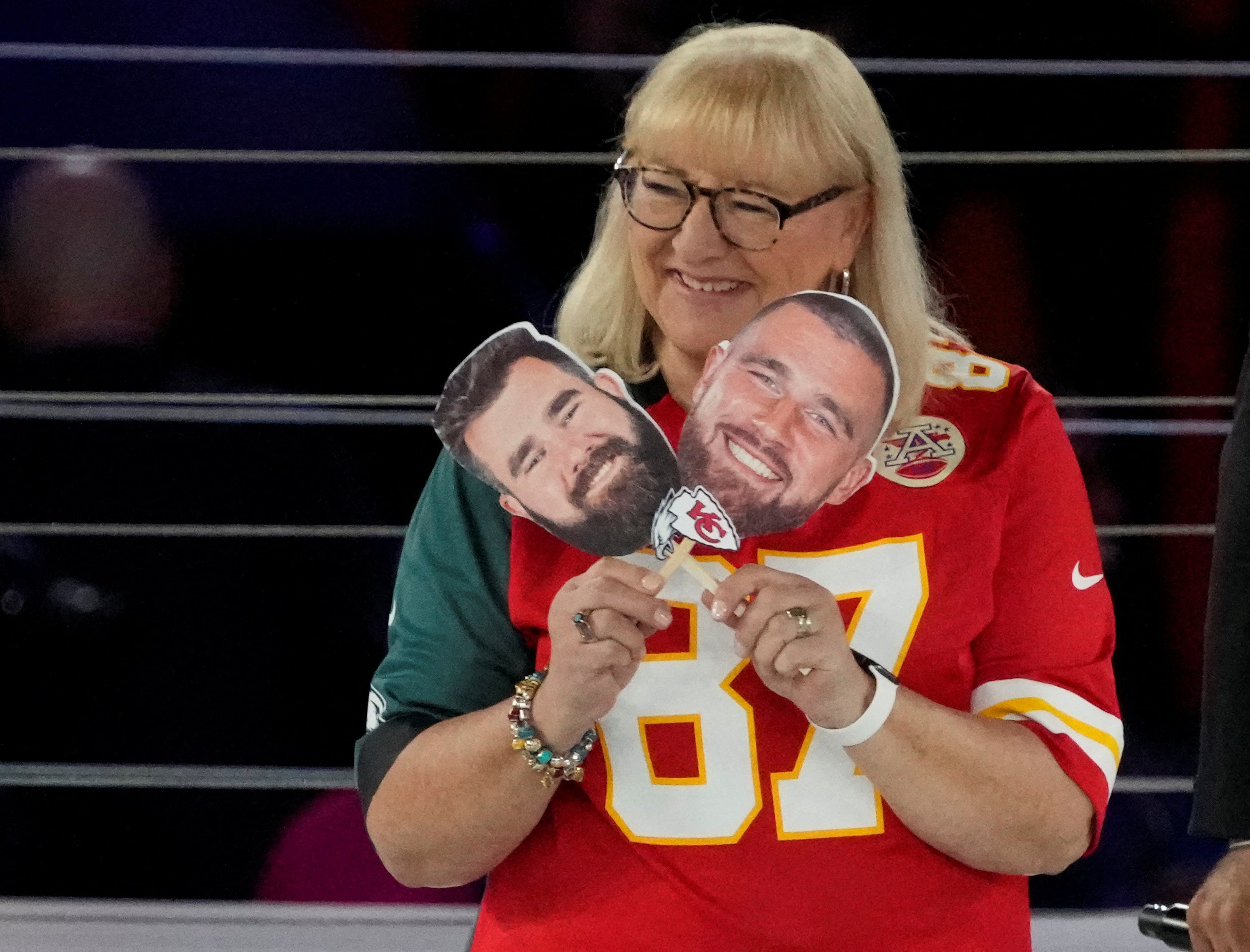 Donna Kelce discusses her sons' involvement in Super Bowl 57
Their mother, Donna, is already famous for wearing her stitched-together, half-and-half Eagles-Chiefs jersey on Sundays when following the fortunes of her boys, now she will get an airing on the biggest stage. To add to the drama, Jason's heavily-pregnant wife Kylie is attending the game but bringing along her obstetrician-gynaecologist as a guest in case she goes into labour.
Meanwhile, on the field, both men are crucial to their respective team's hopes, with the seemingly unstoppable Patrick Mahomes-Travis Kelce connection at the crux of KC's offensive gameplan and Jason sitting at the heart of Philadelphia's offensive line that will need to click to create holes for running back Miles Sanders and allow the Eagles to control the clock. Come the end of the evening, one brother will have the ultimate bragging rights over their sibling. LB.
Is Jalen Hurts healthy and can he hurt the Chiefs from the pocket?
If the Chiefs dare Hurts to win from the pocket, then the Eagles must test the nerve of the four Kansas City rookies in the secondary with Jaylen Watson, Trent McDuffie, Bryan Cook and Joshua Williams daring to replicate the youthful nature of the San Francisco secondary en route to the Super Bowl in 1981.
While Hurts can routinely connect deep with AJ Brown and Devonta Smith, Nick Sirianni will hope his quarterback's shoulder is healthy enough to emphasise the option threat and occasionally dart towards the edge with a heavy dose of violence deny the Chiefs rhythm on defense.
Just like Josh Allen did, Hurts has elevated his accuracy in the passing game, up more than five percent to 66.5 percent this season, even if his legs remain the most potent threat towards the Chiefs. Should he prevail on Sunday, Hurts would become the first quarterback to triumph with over 100 carries along the way.
Crunch the numbers and Hurts is third in the entire league in adjusted yards per attempt (8.4), according to Pro Football Reference, with only Patrick Mahomes (8.5) and Tua Tagovailoa (9.2), who missed four games, ahead of him. Another efficient, yet versatile display from Hurts will prove once and for all he is more than a dual-threat quarterback. JR.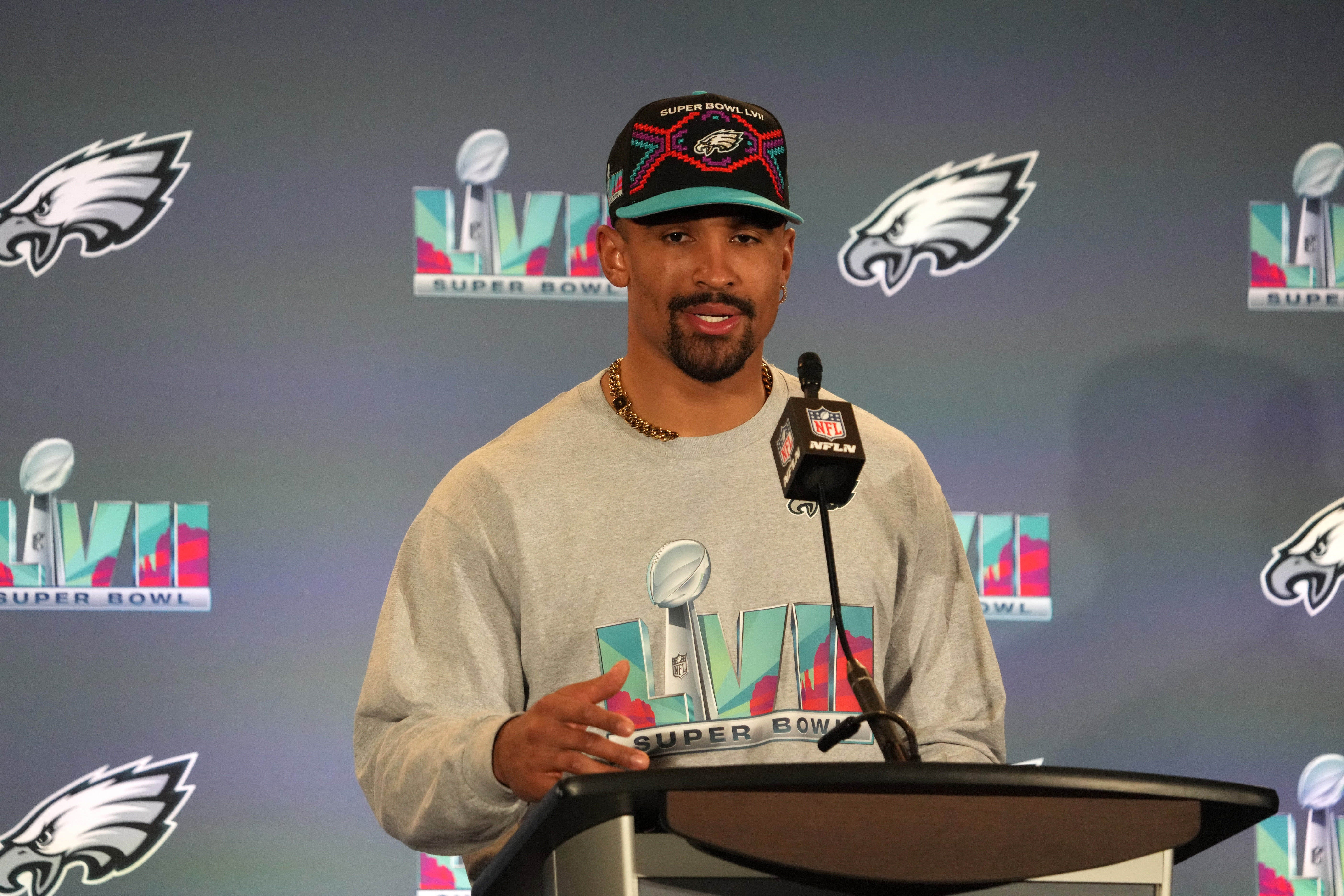 Jalen Hurts prepares to lead the Eagles
Can AJ Brown and Devonta Smith exploit inexperienced Chiefs' secondary?
While the Chiefs have got strong play at times in the defensive backfield this season, Kansas City ranks 26th in secondary spending in the NFL – it's an inexpensive and relatively inexperienced group, with three rookie cornerbacks in line to feature heavily even with L'Jarius Sneed set to be cleared to play after clearing concussion protocol.
In AJ Brown and Devonta Smith, the Eagles have a pair of complete receivers with the ability to win vertically, and Jalen Hurts should have opportunities to throw one-on-one matchups to the outside down the field if the Chiefs load the box to try and stymie Philadelphia's run game.
Brown should have a big game. The Chiefs ranked 31st in DVOA against number one wide receivers this season, and Brown shreds press coverage. The trade for the former Tennessee Titan has already paid dividends for Philadelphia, transforming their offence, and he could be decisive on Sunday – three or four explosive passing plays could tilt the game in Philadelphia's favour. HLC.
A potentially legacy-defining game for Andy Reid
Given his success with these two franchises as a head coach, this Super Bowl feels like it may be oddly pivotal in Andy Reid's wider NFL legacy. Despite assembling a succession of contending Eagles teams, Reid repeatedly came up short in the play-offs while head coach in Philadelphia. He departed the city in 2012 with his place in the coaching pantheon uncertain: undoubtedly an influential offensive mind, Reid was perhaps unfairly labelled a head coach with shortcomings that too often proved fatal come the postseason.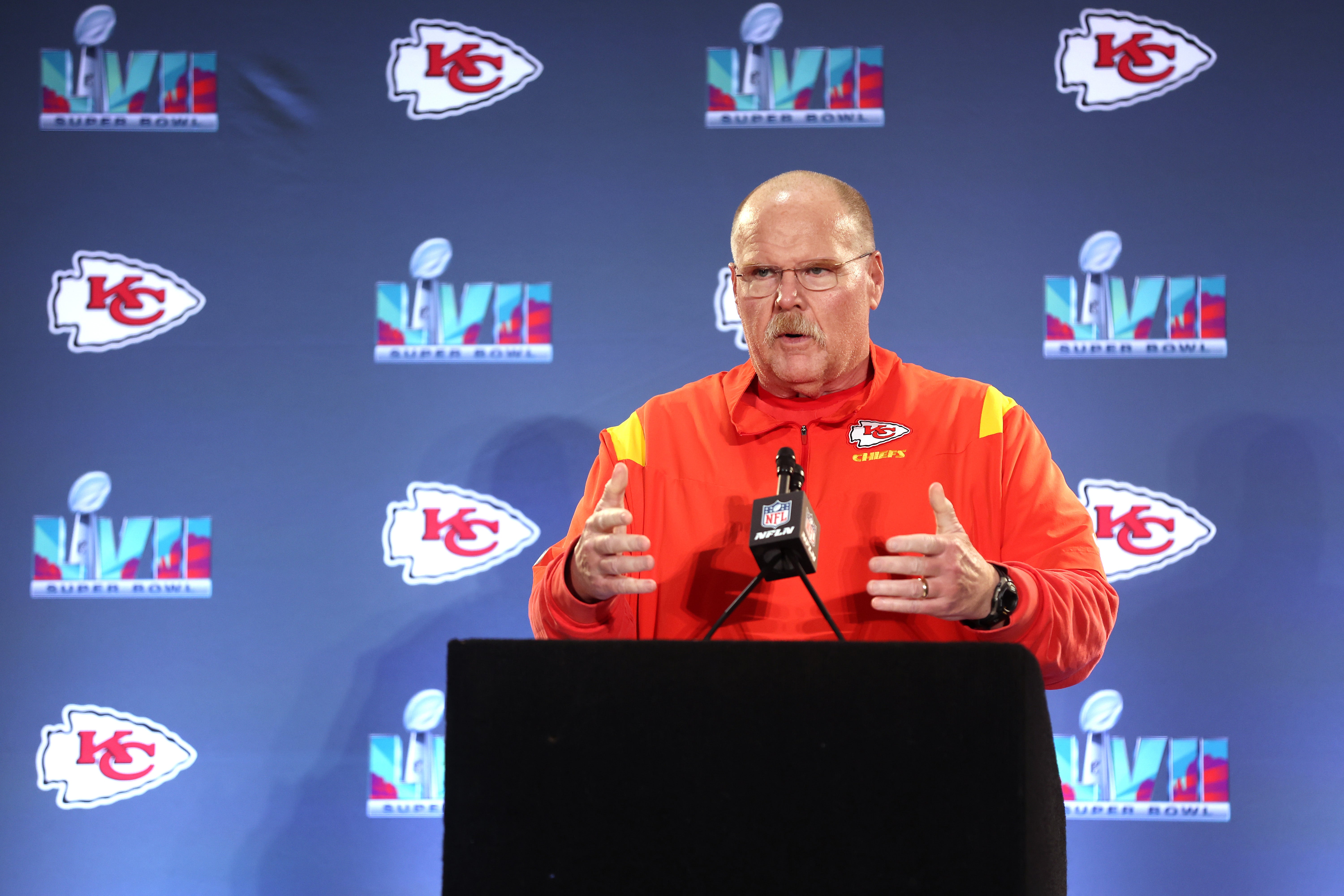 Recommended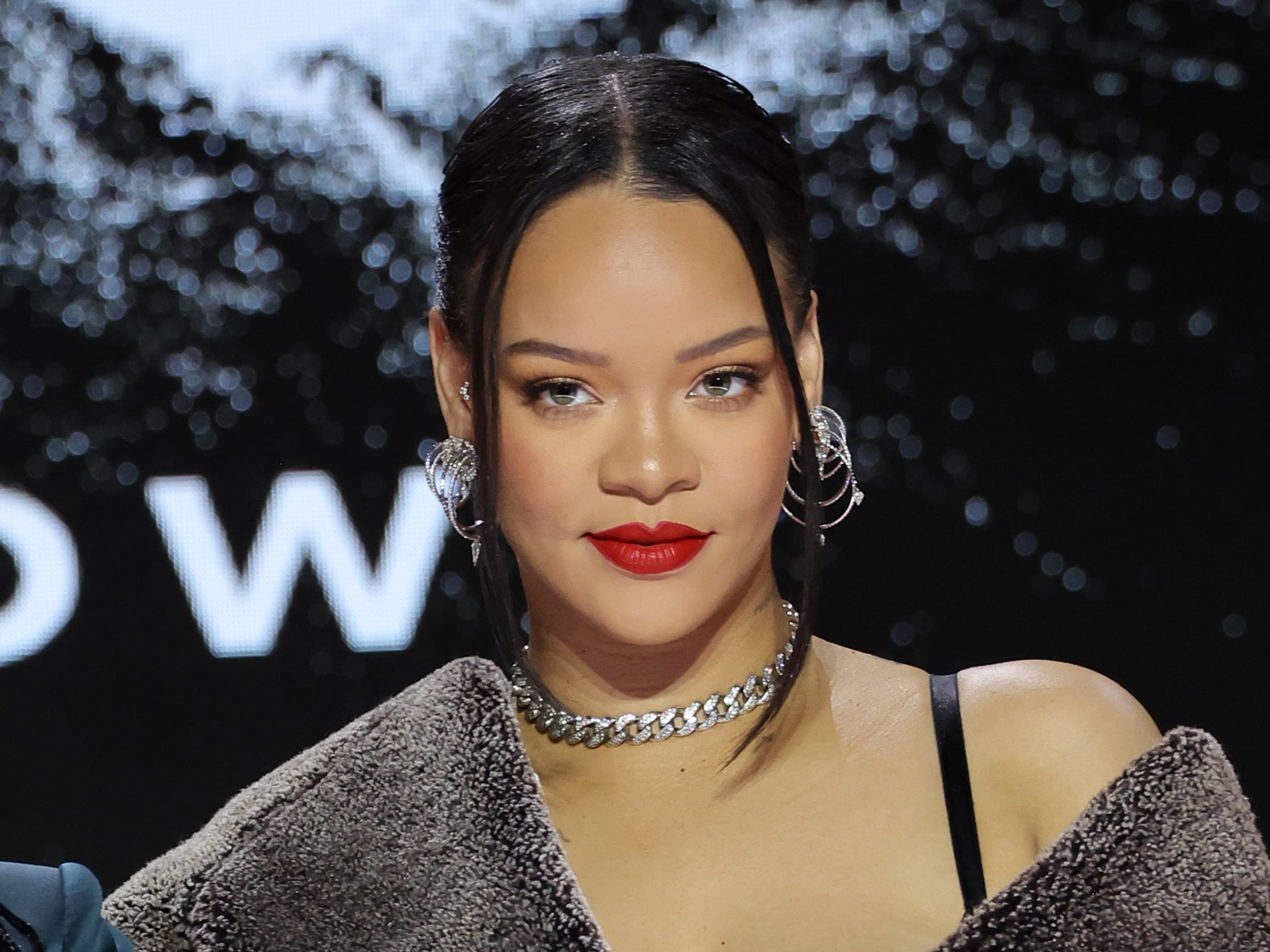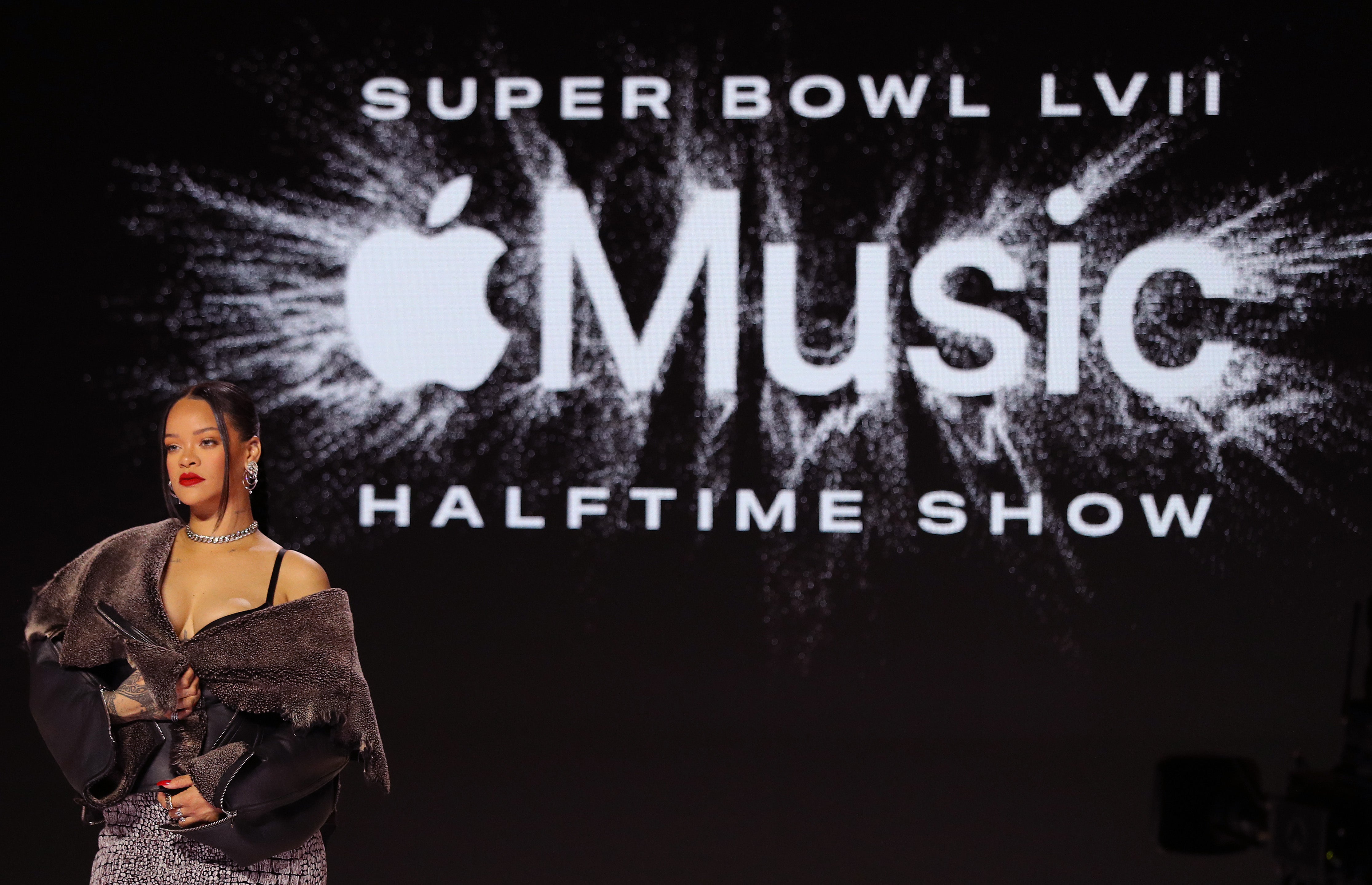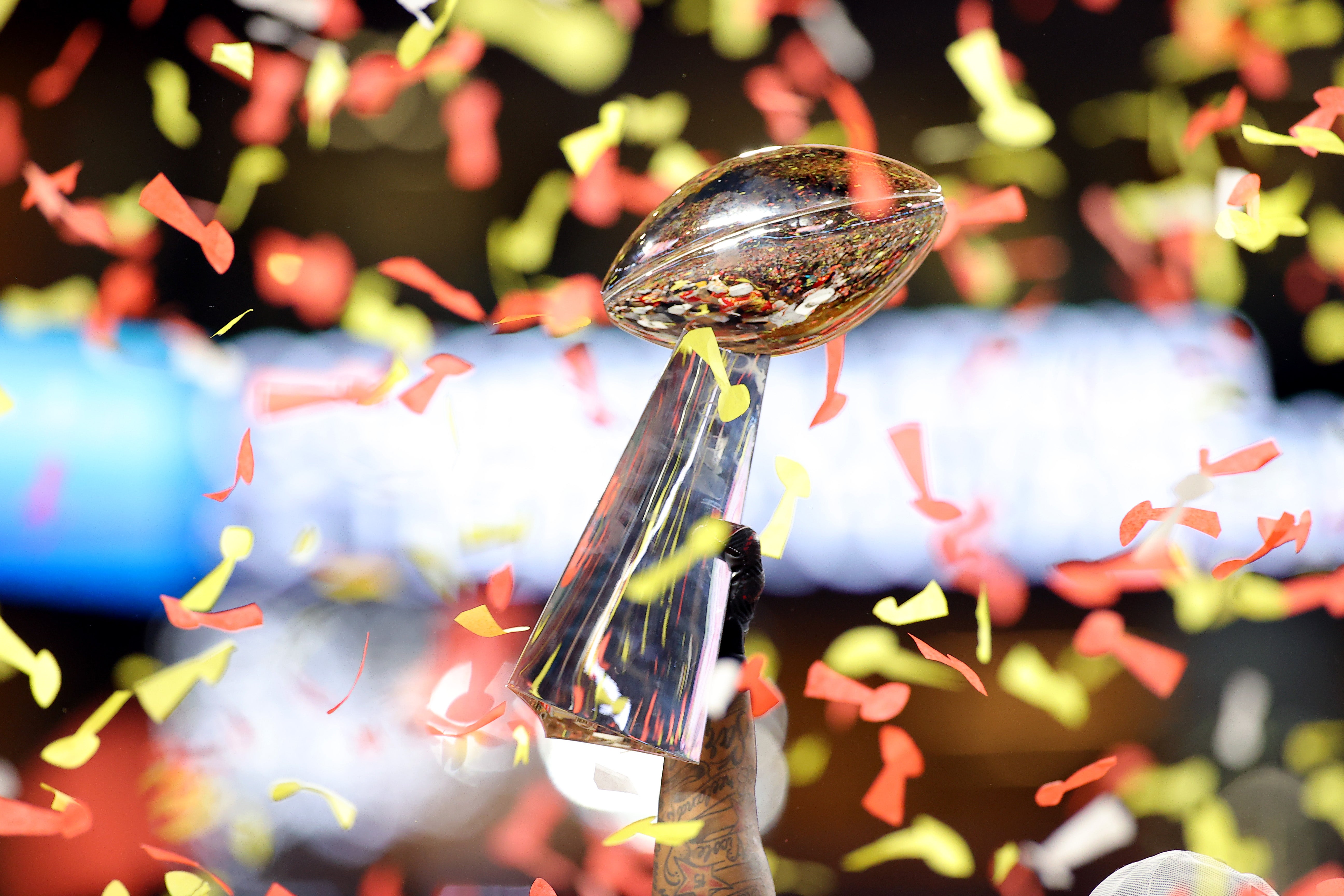 His work in Kansas City, and particularly the Super Bowl success three years ago, has placed him more securely among the coaching greats. Reid has improved significantly as a clock and game manager – a common criticism during his long stint in Philadelphia – but Chiefs fans may worry his woes are not totally bound to the past. Reid's decisions in the second half of the AFC Championship game did not ultimately prove costly, but the veteran coach was widely criticised after allowing Cincinnati an opportunity to steal victory.
On the opposite sideline, Nick Sirianni's intuitive feel for in-game decision-making has been a key driver of the Eagles' success since their head coach gave up playcalling duties midway through the 2021 season, but must now deal with the unique challenges that the Super Bowl brings. HLC.
Source: Read Full Article