Ryder Cup 2023 LIVE: Day 3 scores and updates from Sunday singles after McIlroy-Cantlay drama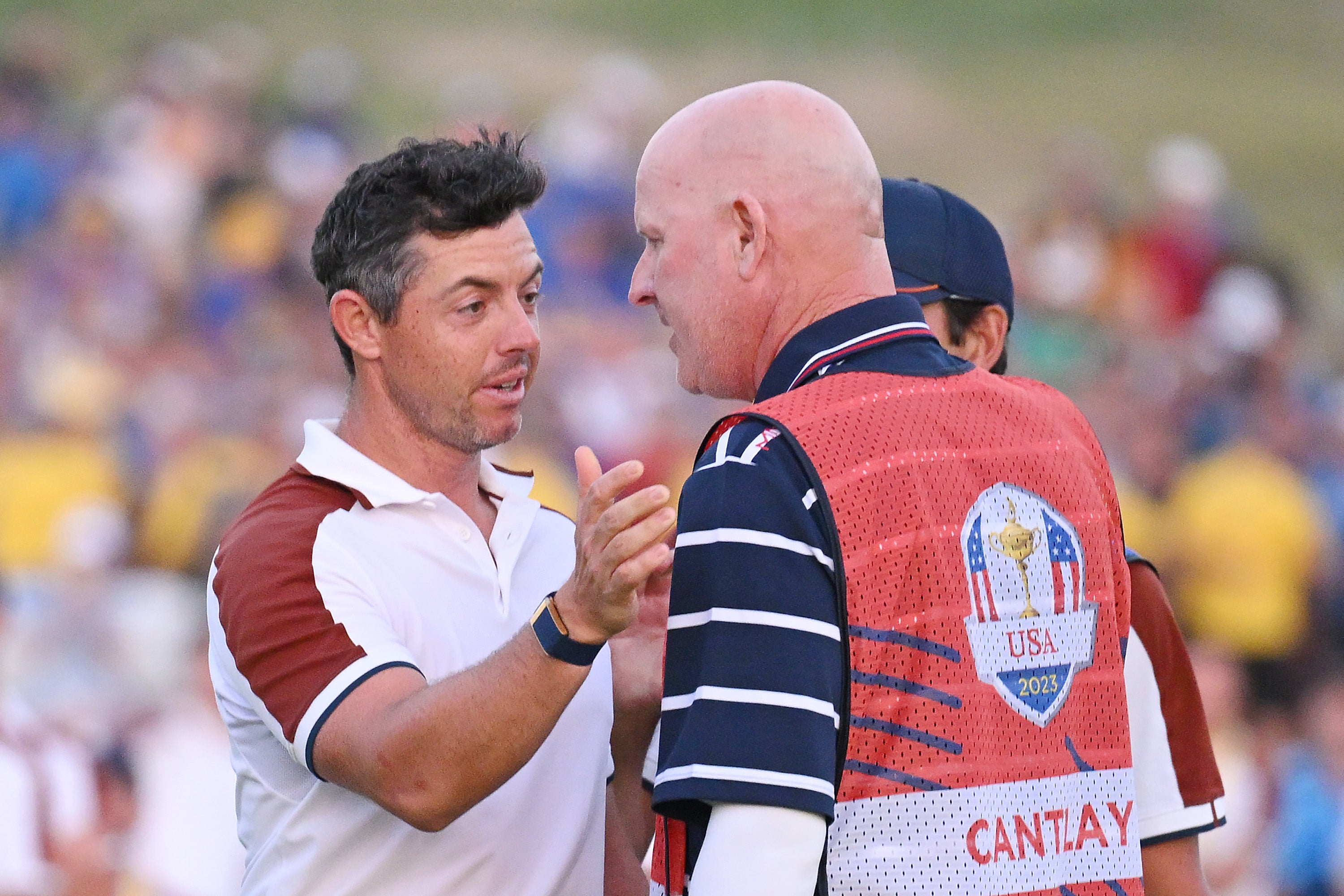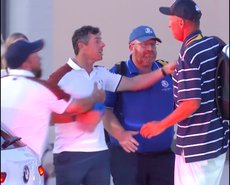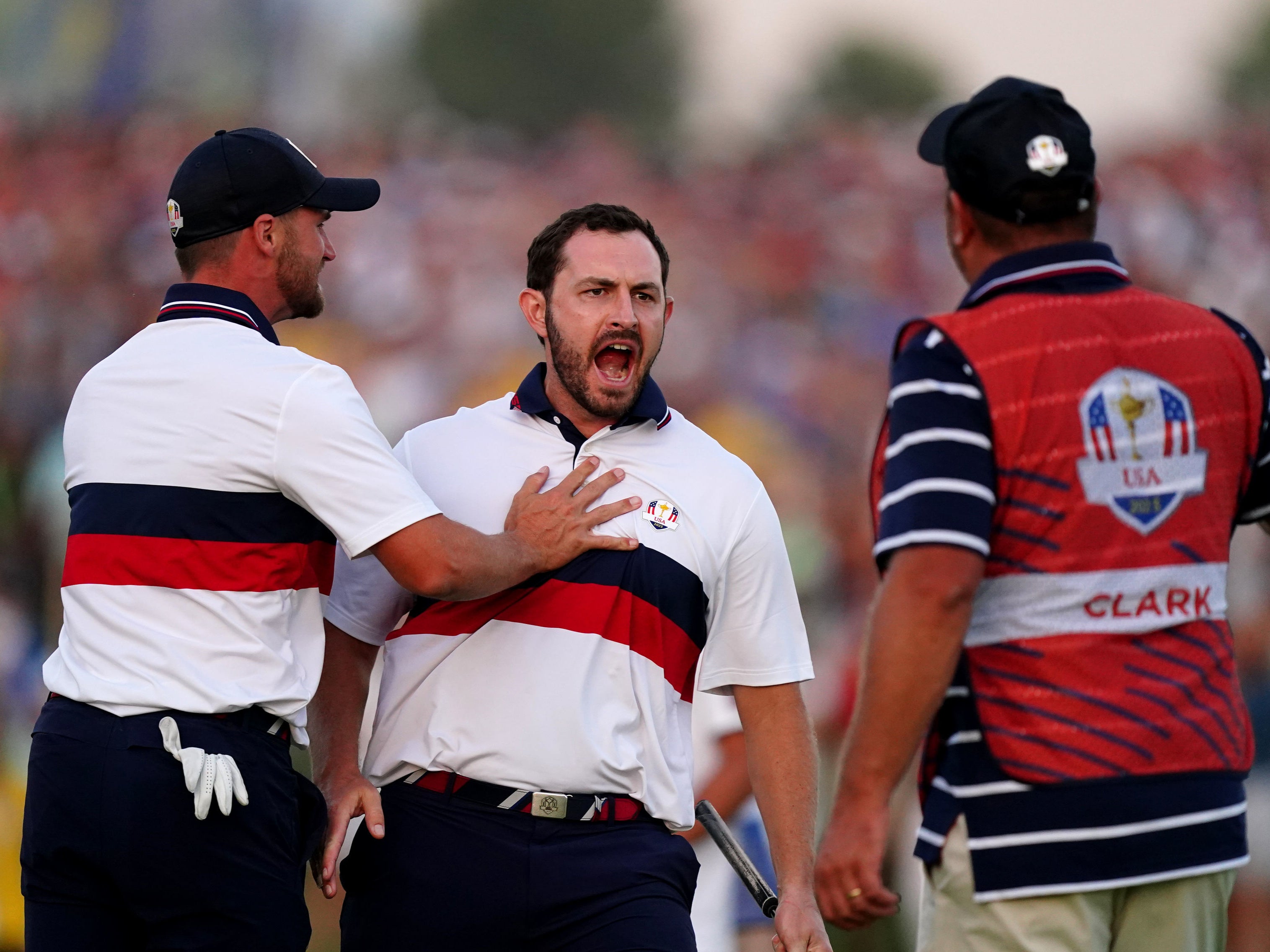 Scheffler tears and Koepka fury expose USA's Ryder Cup shortcomings
Scottie Scheffler bowed down, sitting on the back of a golf cart, in a complete state of shock and disarray. The world No 1 wiped away a few tears, digesting what had just unfolded on another exhilarating Ryder Cup session at Marco Simone Golf Club – at least one when observed through a blue filter.
Because Viktor Hovland, the best player in the world over the last few months, combined once more to devastating effect with the nerveless rookie wonder, "the stud," Ludvig Aberg. It was a thumping victory for Europe, 9&7, in one of the most shocking results in matchplay history. The largest Ryder Cup victory in an 18-hole match ever. The wreckage, which epitomises Team USA's shock demise this week, will require weeks, maybe months, to examine.
Memories of Tiger Woods relishing the humiliating beatdown of Stephen Ames came flooding back in one of the most iconic moments in matchplay history. But that was perhaps the greatest player of all time, exposing a solid, yet unspectacular pro, who foolishly lit a fire inside the 15-time major champion. This was Scheffler, fresh from one of the single-best ball-striking seasons in PGA Tour history, alongside a rejuvenated Brooks Koepka, reinvigorated after banishing his crippling injuries to seize a fifth career major to enter the discussion over who will be the defining player of the post-Woods era.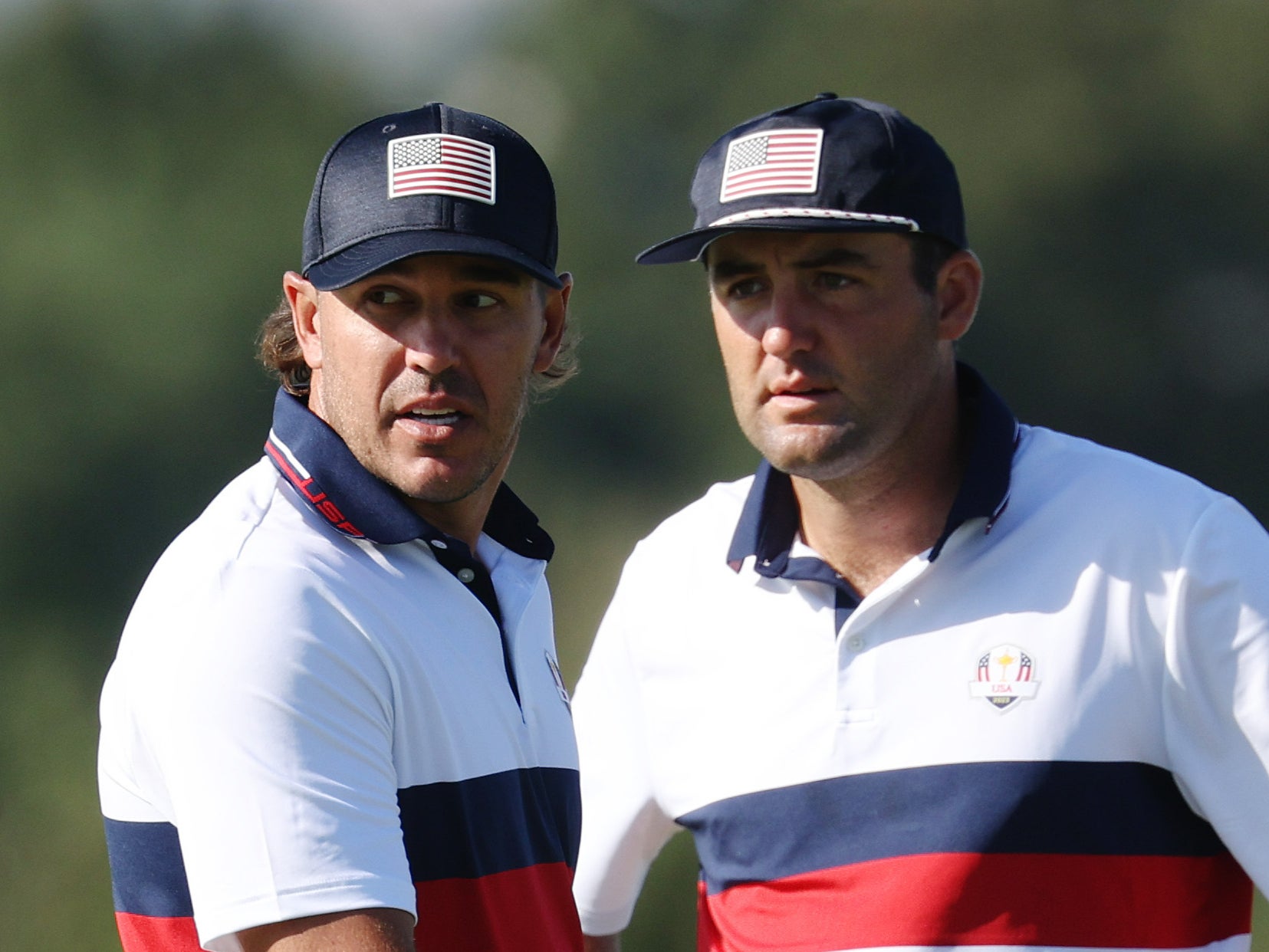 Scheffler tears and Koepka fury expose USA's Ryder Cup shortcomings
The world No 1 and the five-time major champion were thrashed 9&7 in a historic Ryder Cup defeat to Viktor Hovland and Ludvig Aberg in Rome
Patrick Cantlay responds to speculation over Team USA divide at Ryder Cup
Patrick Cantlay has dismissed speculation surrounding a Team USA split at the Ryder Cup.
The American, playing alongside Wyndham Clark, made three birdies in the final three holes to take down Rory McIlroy and Matt Fitzpatrick to cut Europe's lead to 11.5-5.5.
A report on Day 2 at Marco Simone Golf Club suggested a potential divide in Zach Johnson's team, with Cantlay thought to disagree with the lack of prize money for players in the event.
"It's not about that," Cantlay said when asked if he thought players should be paid at the Ryder Cup. "It's just about Team USA and representing our country."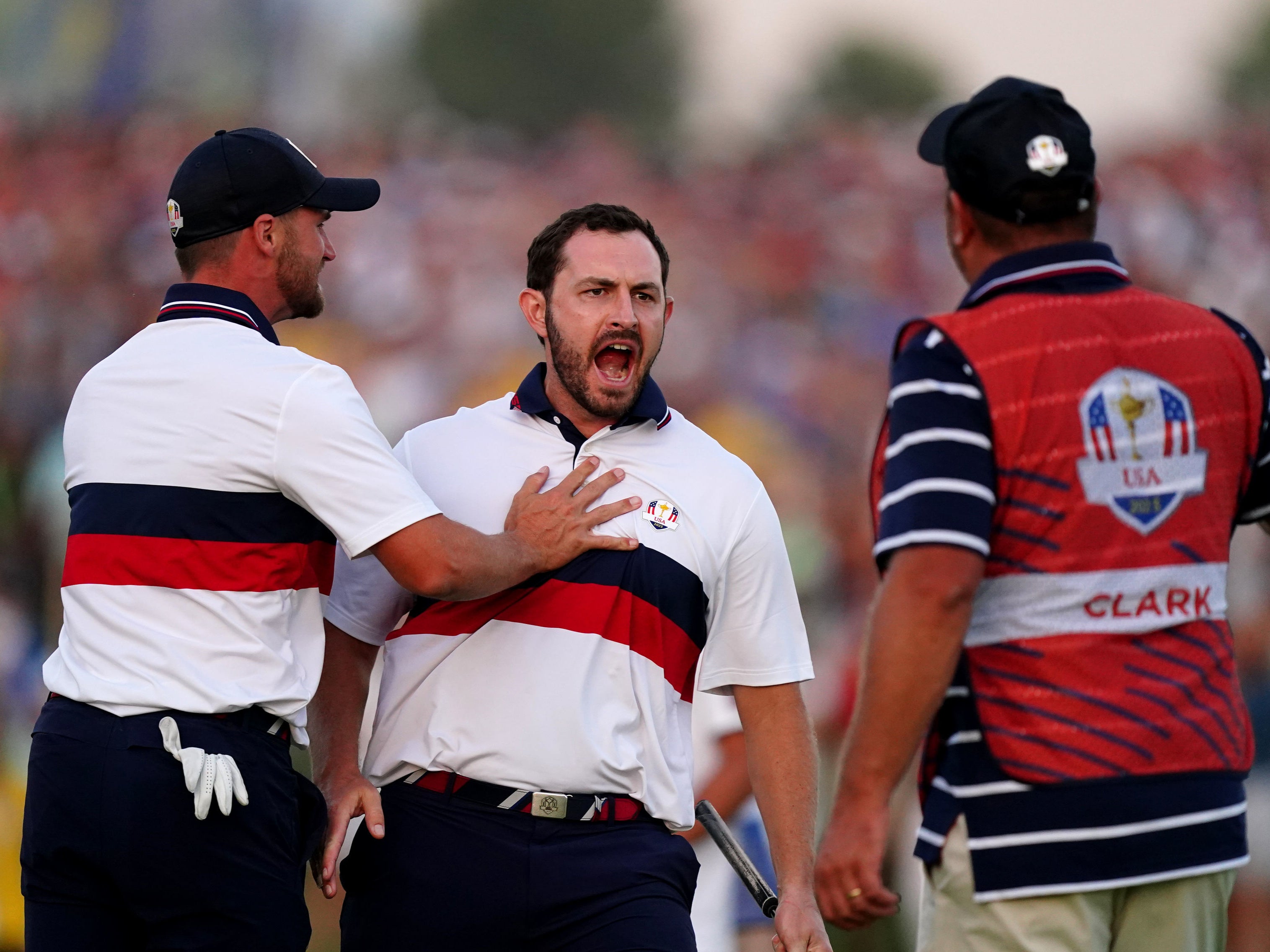 Patrick Cantlay responds to speculation over Team USA divide at Ryder Cup
The American inspired a late charge to beat Rory McIlroy and Matt Fitzpatrick and cut the deficit to Europe ahead of Sunday singles
Ryder Cup 2023 – Sunday singles tee times
The Sunday singles draw was announced last night in Rome.
Luke Donald has thrown his heavy hitters in early, leading with his five major champions: Jon Rahm, Viktor Hovland, Justin Rose, Rory McIlroy and Matt Fitzpatrick.
Zach Johnson leads with the world No 1, Scottie Scheffler. Should USA pull off a miracle, Wyndham Clark might need to bring it home in the final pairing against Robert MacIntyre.
Match 1, 10:35am BST: Jon Rahm v Scottie Scheffler
Match 2, 10:47am: Viktor Hovland v Collin Morikawa
Match 3, 10:59am: Justin Rose v Patrick Cantlay
Match 4, 11:11am: Rory McIlroy v Sam Burns
Match 5, 11:23am: Matt Fitzpatrick v Max Homa
Match 6, 11:35am: Tyrrell Hatton v Brian Harman
Match 7, 11:47am: Ludvig Aberg v Brooks Koepka
Match 8, 11:59am: Sepp Straka v Justin Thomas
Match 9, 12:11pm: Nicolai Hojgaard v Xander Schauffele
Match 10, 12:23pm: Shane Lowry v Jordan Spieth
Match 11, 12:35pm: Tommy Fleetwood v Rickie Fowler
Match 12, 12:47pm: Robert MacIntyre v Wyndham Clark
Full story: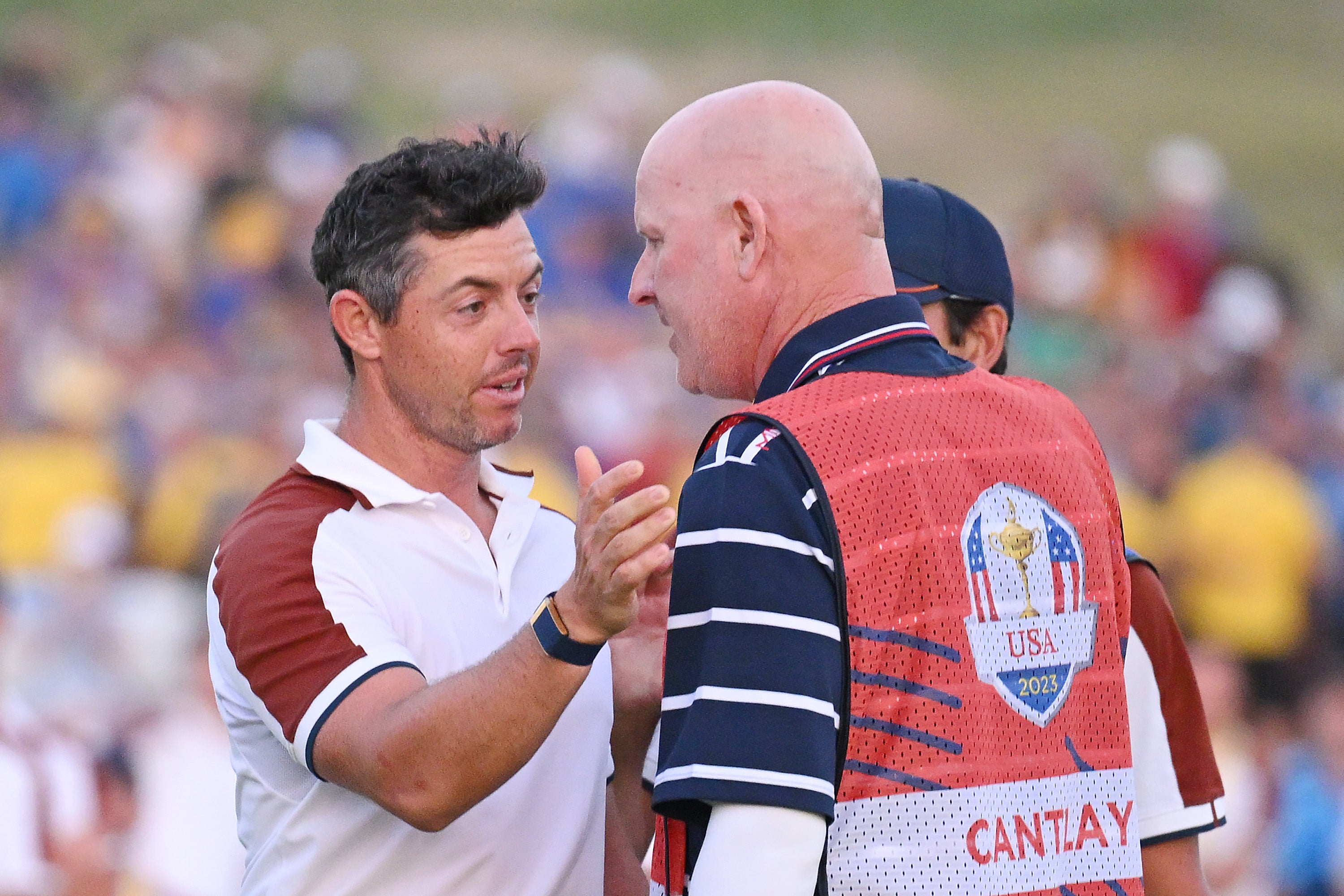 Ryder Cup 2023 tee times and schedule after Sunday singles announced
Confirmed tee times for Sunday's singles with Europe leading 10.5-5.5
Angry Rory McIlroy in furious car park altercation after Ryder Cup ignites on day two
On a burning hot day in Rome, the scoreboard finally turned red and with it, the Ryder Cup ignited.
The catalyst was a bizarre news story which sparked a chain of events that turned America's Patrick Cantlay into a pantomime villain, caused members of both teams to exchange angry words on the 18th green, and culminated in Rory McIlroy swearing furiously in a car park, having to be held back by his teammate Shane Lowry, of all people.
It began when the story broke around lunchtime that Cantlay was not wearing a Team USA cap on the course as a silent protest over not being paid to play in the Ryder Cup. Cantlay later strenuously denied it, but not before European fans had taken the opportunity to heckle him at every hole with shouts of: "Where's your hat, Patty?"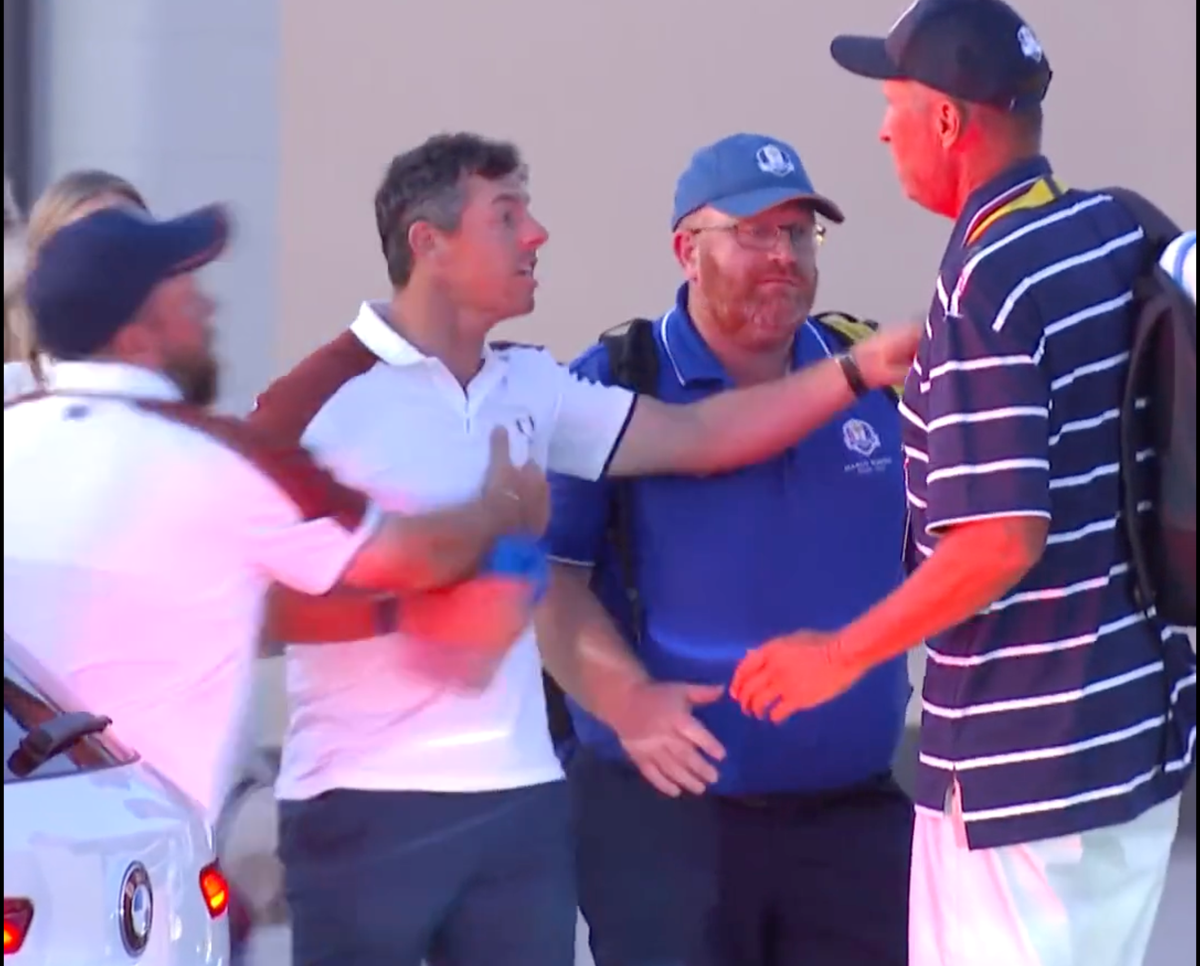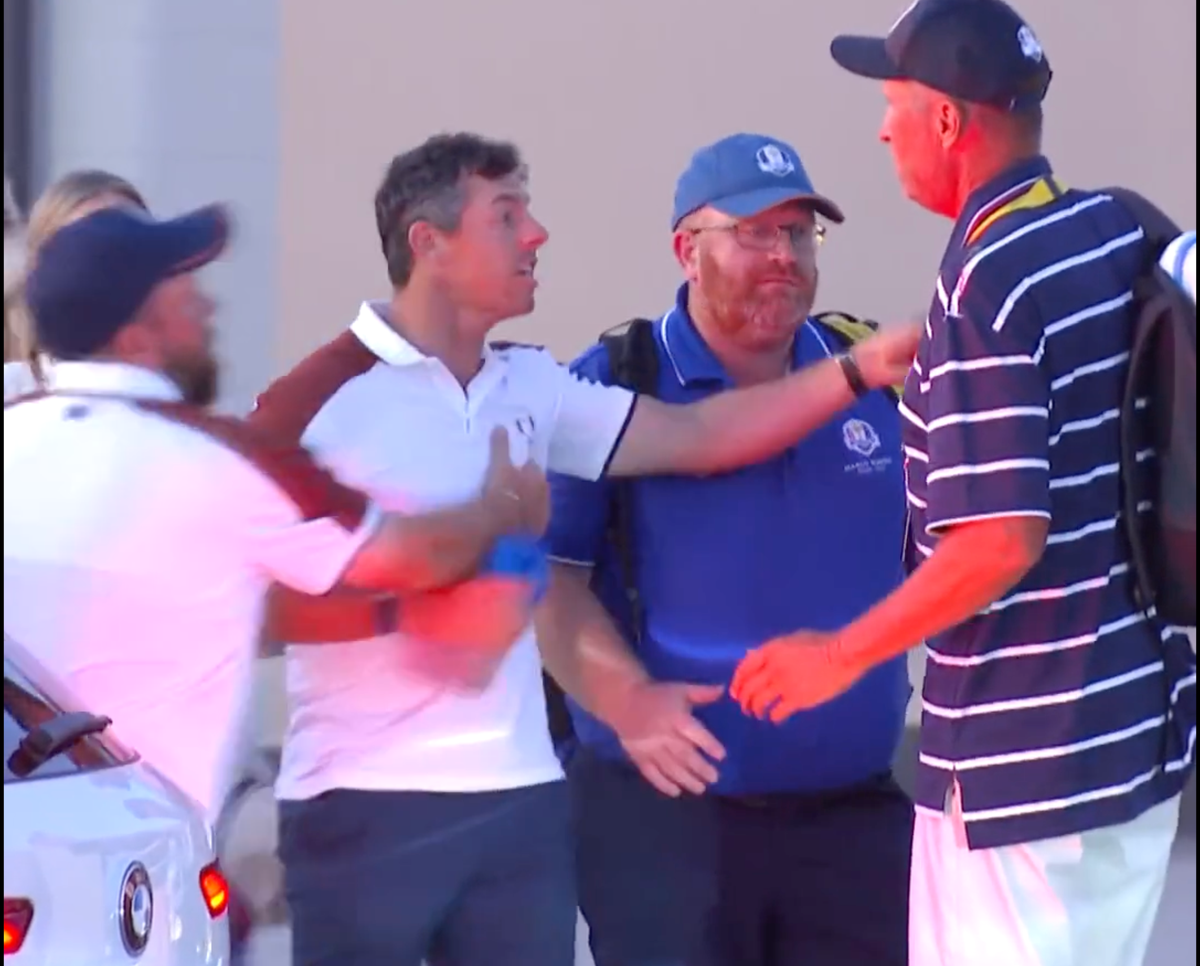 Angry Rory McIlroy in furious car park altercation after Ryder Cup ignites on day two
Video showed an enraged McIlroy swearing after a fiesty finish to his fourball match involving America's Patrick Cantlay and his caddie Joe LaCava
Ryder Cup 2023 – day three
Welcome to Independent Sport's Ryder Cup Sunday singles coverage as Europe push to defeat USA at Marco Simone Golf Club in Rome.
Luke Donald's side lead Zach Johnson's team 10.5-5.5 and the drama of Hatgate adds extra spice on Day 3. There were reports surrounding Patrick Cantlay's dissatisfaction with a lack of financial incentive in the Ryder Cup. And Team USA made light of a rumoured statement by Cantlay to play without his cap during the week, celebrating wildly on the 18th green by waving their caps in the air when the Americans defeated Rory McIlroy and Matt Fitzpatrick.
Follow all the live scores, updates, analysis and reaction from the golf world in what promises to be a thrilling conclusion to the Ryder Cup.
Source: Read Full Article