Tamsin Greenway discusses when to celebrate and when to criticise in women's sport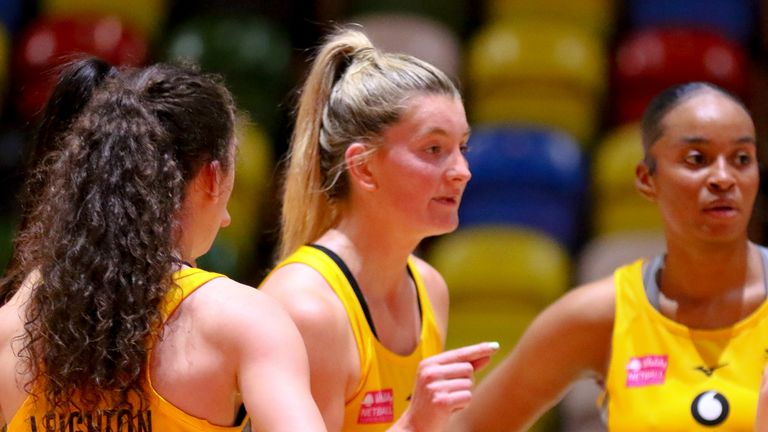 As the Vitality Netball Superleague enters its final weeks, the season has thrown up surprise packages and teams who have failed to hit their own lofty targets. Tamsin Greenway explores whether celebration or criticism is the right way forward.
I like to look at netball as a brand or a product and I feel we are at another crossroads in the sport, in terms of where we take it next.
I think constructive criticism across all women's sport is something that needs to be addressed, sooner rather than later, to help it on its journey. In netball, it has always been more about a celebration of our sport.
We are finally in a position where we can choose the next step – from the way it's viewed, talked about, shown and critiqued, because we've never had this much access before.
VNSL 2021: Fixtures, coverage and results
Latest Superleague standings
Success and disappointment
This Vitality Netball Superleague season, every team, player and coach has been more exposed than ever before and that means there are far more angles to talk about.
Bath have succeeded, Sirens have surpassed expectations, but at the other end Wasps were aiming for finals, and they might not make that now.
Mavericks have a team that's full of talent – a team that on paper is the squad of dreams – and yet they are clinging onto final hopes.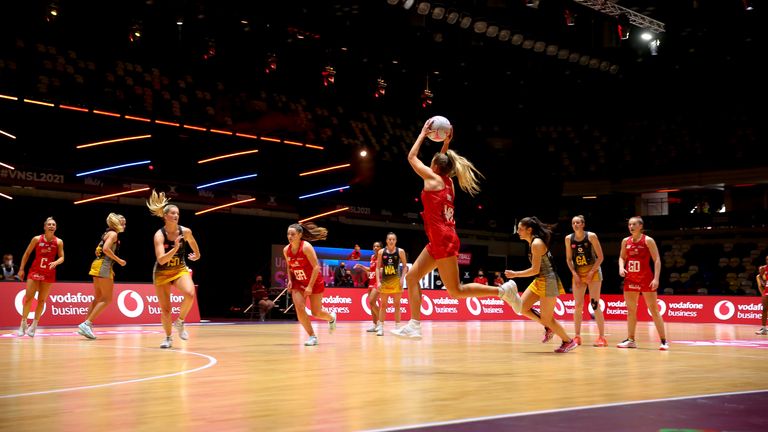 Then, you have got teams at the bottom that have only won two or three games, teams that stated at the start of the year they were pushing for finals.
So, do we need more constructive criticism in our sport? Do we want to tell these stories and more importantly, do our fans want to hear it?
I believe in our product, but I also want to make sure we get it right.
As a media team we treat netball equally, but if we are trying to push it in the same way football is viewed or critique in the same way as we would rugby for example, it only works if our actual audience want it.
I felt I needed to ask the fans what they wanted. I work at Sky, I come from a playing and coaching background, I'm not the 'fan'. I am a netball geek and thrive on winning and losing, so I know that I come at it from a very different angle, but I'm also passionate about growing our game.
Tamsin Greenway
Ballers I really need your help/opinion on this. Trying to develop a product means we need to actually understand our audience….so do we want brutal honesty and criticism in our sport or do we prefer a celebration of the sport, process and learnings regardless of results? https://t.co/txNyagaBZf
If NB wants to be seen like other major codes, we need to accept & embrace all that comes with it. YES, celebrate the good, but if something is below the high standards that the sport MUST hit, then accountability & honesty is key. We can't be 'too nice' or celebrate mediocrity.
Improvements from teams must be recognised as season goes on.But if player throws a rubbish pass /drops ball then say it. It's not personal it's a comment on what you see and what fans at home would be shouting at their TV.
Dont use "errant pass".
👍👏for asking us for views !
How to critique fairly
Most fans said that they want honesty; they want the constructive criticism.
They want it from people that have knowledge and they want it through analysis or stat-based information, so it's not just an attack. They also discussed focusing on the performance rather than the team or player and sticking to the middle ground.
In theory that's all great, but when you start opening up to constructive criticism, it becomes a slippery slope. A slope where nobody is immune to it and everyone has an opinion. Where do you draw the line and what crosses it?
What can't you talk about? When is it okay to celebrate England winning the bronze medal at the World Cup, when their aim was the final (and by the way I believe we should!), but criticise ex-Diamonds coach Lisa Alexander for losing two finals by one goal?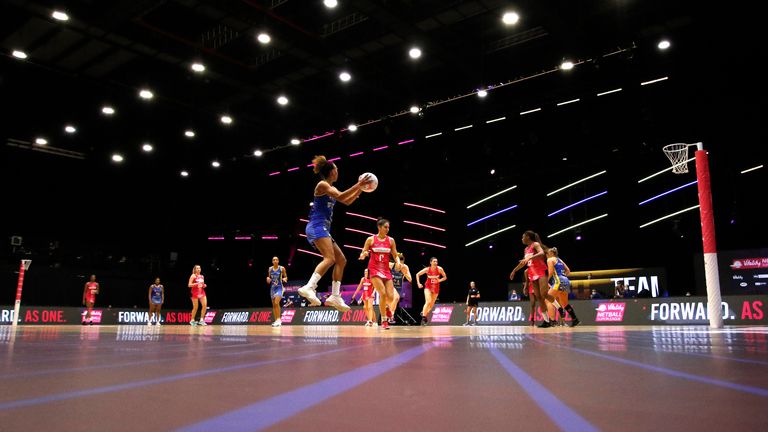 In the UK we have the added problem of the semi-professional issue. Can we really begin critiquing players or coaches when it's not necessarily their full-time job?
Are we okay to critique Serena Guthrie's performance, because she's one of the best players in the world? She's an England player, she's media-savvy and she's a full-time athlete. Would we feel the same about conversations around the likes of 'Super' Amy Flanagan, who is still on a contract, still in a starting line-up, but who is also an art teacher?
Also some really interesting common themes appearing
honesty & constructive criticism welcomed, but finding the middle ground
learnings of direction from other sports
knowledge & analysis essential Transparency from GB & clubs
to be able to back up comments #netballdebate
As a brand we are selling this as a professional product; we are pushing this as being elite sport, the best of the best. There are not supposed to be any teams in the league that are making up the numbers, or any player or coach for that matter.
So, when clubs haven't met those expectations or have fallen short of the mark, have we delved deep enough into the reasons why? And do people even want to know the reasons why? Or are we just happy to sit back and say: 'Well, they're trying really hard, they're learning and following a process'.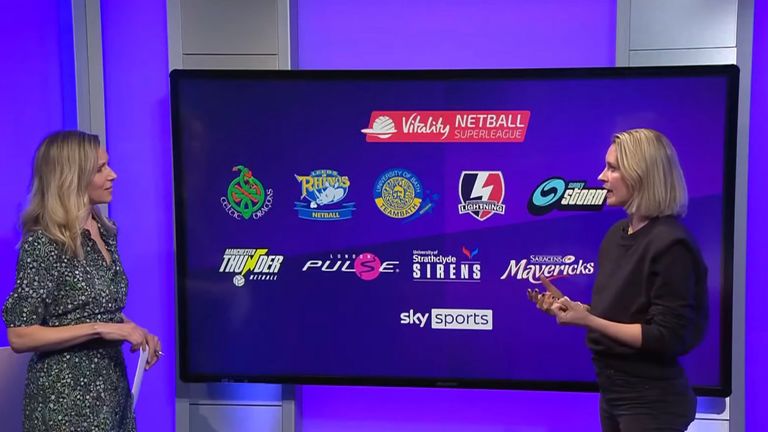 Right now in the media, we tread very carefully around these topics as I genuinely don't know whether our sport, players, coaches, clubs, governing body or our fans are ready for that kind of shift.
Tamsin Greenway
Information, accountability and transparency
It's not just the media that need to think about this either, there would need to be some steady changes across the board including an understanding from clubs that we are trying to build the sport in all areas.
That means that we would need to understand the full picture behind the scenes and not be kept in the dark. Whether that be about injuries, change of line-ups, tactics, approaches… there's no hiding from it.
How coaches choose to talk about elements pre-match, post-match, and how transparent they are prepared to be. We can only tell stories if we have been given the full information. If we haven't, we have to make assumptions, or we don't tell the story at all.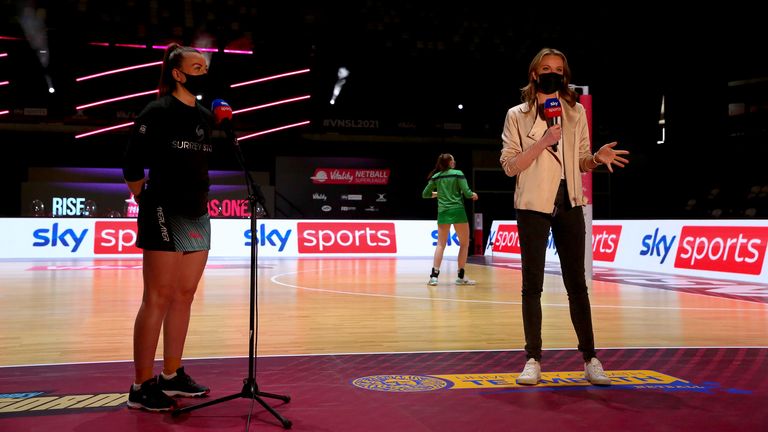 This spreads further to the players and fans too. If a game has blown out, to stay on topic in commentary means naturally there's going to be criticism in there, whether it's about a line-up, a system, a tactic, or decision-making.
Can we really stay completely positive when the score difference is over 20 goals? And how does this link into the governing body aiming to create a much more equal and competitive league?
The other issue we've got is that we just don't have the history or the detail in terms of netball's stats at the elite level.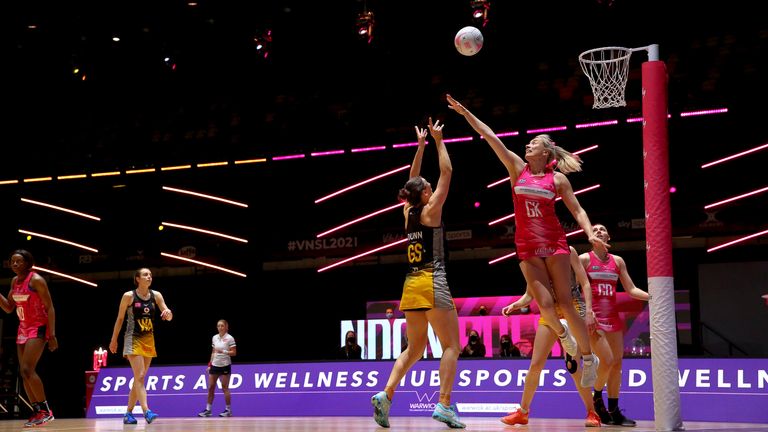 I cannot tell you whether Rachel Dunn is having a better or worse season than she has for the last 14 seasons because I don't have that data. With that kind of data and information, it means constructive criticism can be built around fact, whether it be change in personnel or change in tactic.
Tamsin Greenway (Image Credit – Ben Lumley)
It provides an analysis-based discussion, rather than just an opinion of what may or may not be happening.
We can only do it with the support from the clubs, the governing body and the league, otherwise we can only ever brush the surface because you can't delve deeper without having that information.
https://youtube.com/watch?v=f1Nupuc3mmw%3Ffeature%3Doembed
We've started the journey, but where are we going?
So where does this leave us? Well, we're not the only women's sport to be heading in this direction.
Last year, the Australian women's cricket team welcomed critique in the media and appreciated the respect of being discussed in the same way as the men's team.
Back in March, Everton midfielder Izzy Christiansen was excited about the prospect of the WSL being examined by the Sky Sports pundits in the same way as the men's is on the iconic Monday Night Football show.
Vitality Netball Superleague – Round 17
As for netball, we can keep asking questions, about every aspect of our sport. From the number of teams in Superleague and the full-time England programme, to centralised venues, streaming, TV, and do we want to criticise or not?
But, at some point, we need to make a decision. To grow our audience, widen our reach and to be taken more seriously, we may have to be brave. If the Twitter debate showed me anything, it's that you can't please everyone and sometimes you just have to go with it.
So let's keep the genuine celebrations but let's maybe widen our horizons and tell more stories.
Embrace the constructive criticism and the opportunity to give us so much more; from personalities to game plans, player transfers, team cultures, defying the odds and sometimes, sadly, just not quite getting over the line.
But that's sport, right? Sport is filled with entertainment, and where's the fun without the highs, the lows and everything in between?
Sky Sports is your home of netball. The Vitality Netball Superleague continues on Friday with Round 17 and the start of a 10-match weekend, live on Sky Sports and streamed on the Sky Sports YouTube channel.
Source: Read Full Article