Tyson Fury 'unhappy' with Oleksandr Usyk fight announcement: 'That's how people get knocked out'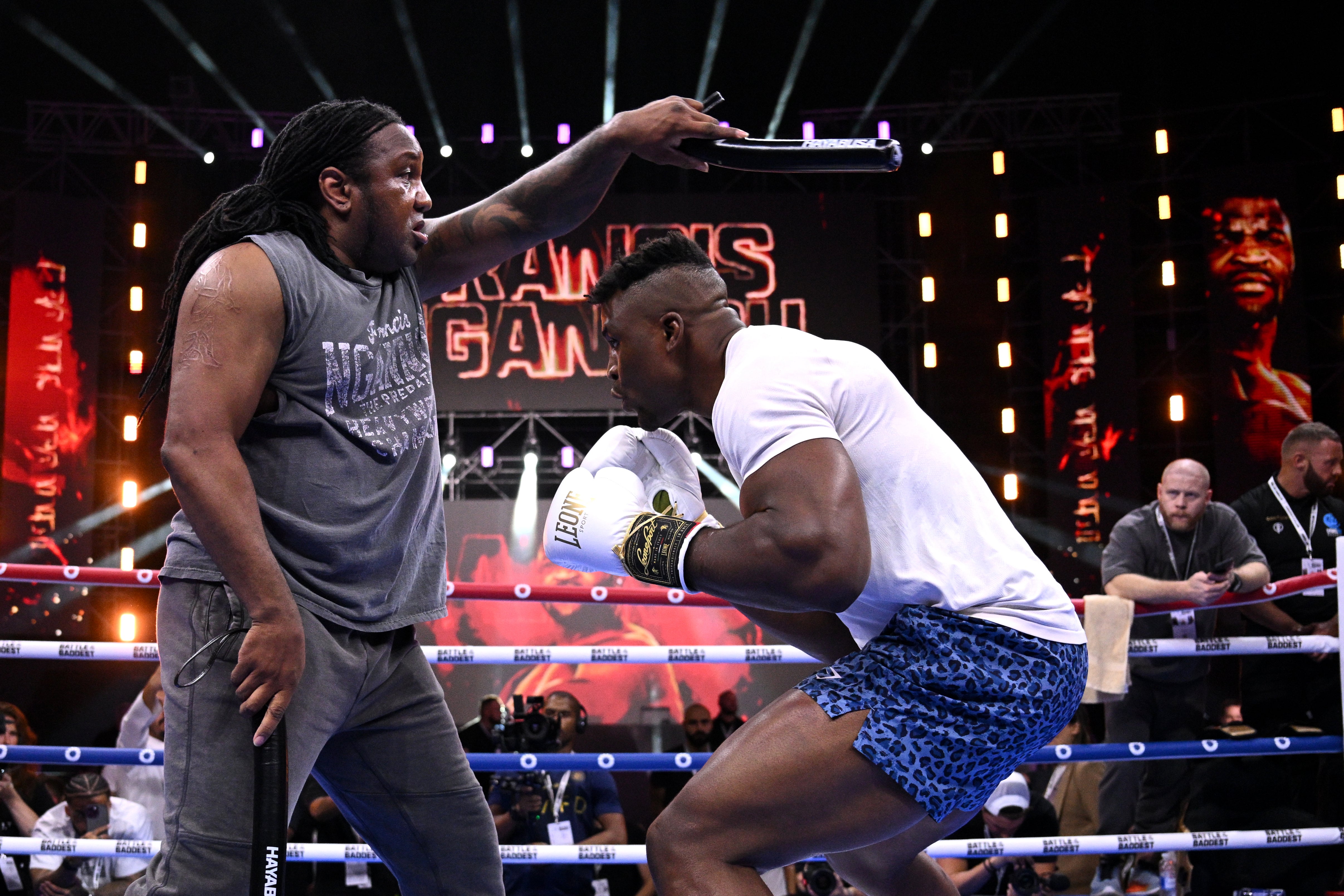 Fury is unbeaten across 34 fights in his professional career, while 37-year-old Ngannou is making his boxing debut. Usyk, 36, is also unbeaten, but to face the stiffer test that the Ukrainian provides on paper, Fury must avoid an upset against Ngannou.
"You can't listen to the betting odds, you can't listen to what the pundits say, or what the boxing people or anybody [says], because they're not in there on the night," Fury said. "And if you start listening to people who are not boxing, then that's the time you fail. I don't take anybody lightly. I've seen so many times in the sport where people fight people they're supposed to beat, and they're always looking at the bigger picture.
"I'll use Anthony Joshua as an example. There was always talk of him fighting me or [Deontay] Wilder. He fights Andy Ruiz on two weeks' notice, and he ends up getting knocked out. The odds going in were astronomical, everybody thought he was going to smoke the guy – all the boxing experts, all the pundits, all the media, everybody – and what happens? He gets knocked spark out. Then he goes home crying in defeat."
Joshua was in fact stopped on his feet, after suffering four knockdowns, in that 2019 defeat, which he avenged six months later.
"I never, ever do that," Fury added. "If I was fighting somebody in a local bar, and I knew I had to fight the guy in six weeks – a guy not even from a combat sport – I would train hard, because you never know what the guy is going to bring. Never mind someone from a bar, I'm fighting an absolute killer in Francis Ngannou. A 6f 4in, 270-280lbs [man] who has come from the streets.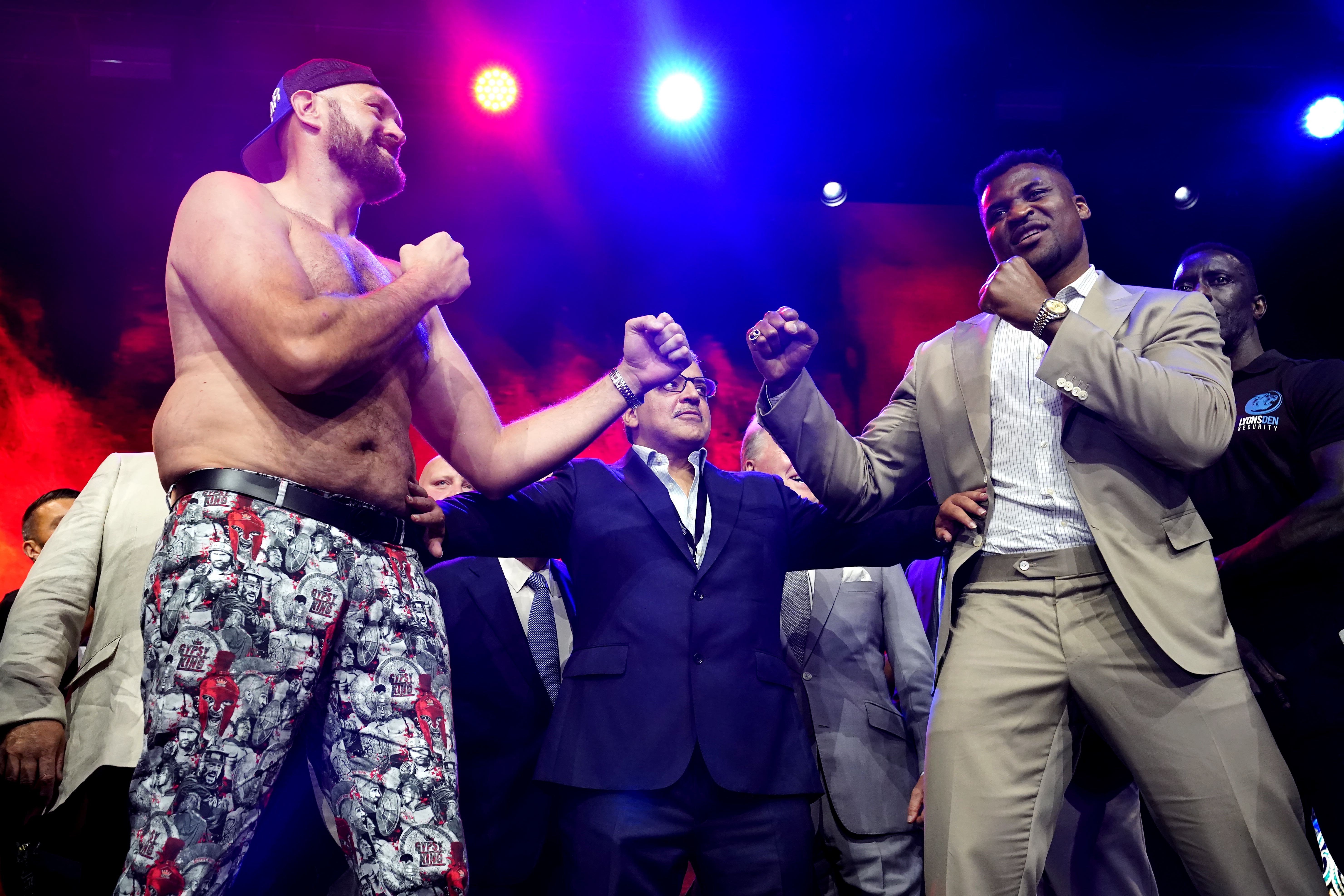 Fury and Ngannou during their first face-off (James Manning/PA)
"This guy is hungry. This guy has got a point to prove. You think I'm not going to train for him, and come in at 400lbs? I don't think so. I've trained as hard for him as I did for any other fighter I've ever fought. At this level, you don't get no second chances. Better to prepare for the hardest fight ever and it not be, than to prepare for an easy fight and it's a war."
Fury last fought in December, stopping Derek Chisora to seal a third win against his compatriot and retain the WBC belt. Meanwhile, Ngannou last fought in January 2022, retaining the UFC heavyweight title with a decision against Ciryl Gane.
The Cameroonian then underwent knee surgery before relinquishing the UFC title this January, when he left the MMA promotion. He is due to return to mixed martial arts in 2024, having signed for the Professional Fighters League.
Click here to subscribe to The Independent's Sport YouTube channel for all the latest sports videos.
Source: Read Full Article