12 Dates Of Christmas Season 2 Release Date, Cast, And More Information
When HBO Max debuted the first episode of "12 Dates of Christmas" last November, viewers were unsure what to expect given the oversaturation of dating shows on various networks and streaming platforms. The show focused on helping three singles find their special someone by going on Hallmark Holiday movie-style dates. Chad Savage, Faith Fernandez, and Garrett Marcantel were the first season's "leads" and 18 contestants were chosen to find love with them on 12 dates. The series takes place in and around the Austrian castle made famous by "The Sound of Music".
Throughout the season, three leads choose a special someone to bring back to their hometown, away from the whimsical scenery to see if they truly want a long-term relationship or if they should separate. Sam Dean, showrunner of "12 Dates of Christmas," told Variety that the landscape and holiday lent itself to a romantic and unique premise. "We wanted to create a world in a snow globe, and so we wanted to send them to a lovely winter wonderland," she explained. "It's so out of their comfort zone it really provides the cast with an escape to focus on just what they're there to do: to find love and find connection."
With the first season being an unexpected hit, Season 2 promises to deliver more magic.
When will '12 Dates of Christmas' Season 2 be released?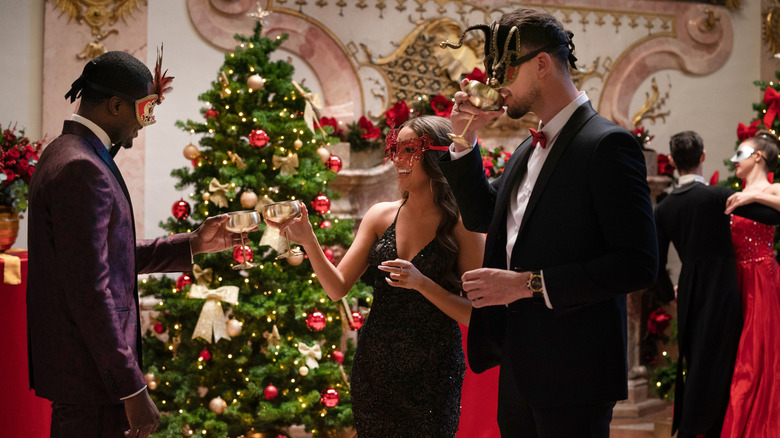 Holiday rom-com lovers can rejoice as Season 2 of "12 Dates of Christmas" is set for another Christmas return. Per Deadline, the show had been renewed for a second season a week after Season 1 premiered. In a press release, Jennifer O'Connell, HBO Max EVP Non-Fiction and Live-Action Family, said that the show is "the escapist holiday treat we all need right now," and the network looks forward to bringing more entertainment in Season 2.
Release Date reports that "12 Dates of Christmas" will return on December 9, which is around the same time Season 1 premiered last year. The show will not only be available on HBO Max, not only on the computer but on Roku devices as well, according to The Wrap. The outlet reported that the show's renewal came one day after the deal between HBO and Roku was completed, indicating that the show is a good performer on streaming.
Who is the cast of '12 Dates of Christmas' Season 2?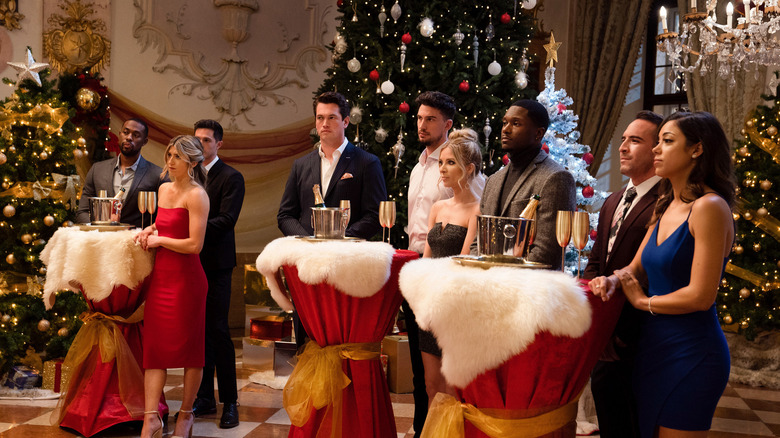 The new leads and singles for the second season of "12 Dates of Christmas" haven't been announced yet, but Jennifer O'Connell of HBO Max shared that the show would have "a continued emphasis on casting to represent diversity of experience" in a  press release.
Sam Dean, the showrunner and executive producer of season one, who you might also recognize as the showrunner from Netflix's reality show, "Love is Blind," gave viewers an inside look at her casting process in an interview with TV Insider last November. "From the start we wanted to format a show that was not only diverse but also celebrated both straight and LGBTQ+ stories within the same experience," Dean said. "So many Christmas romcoms have in the past lacked diversity and underrepresented LGBTQ+, and we wanted to be more celebratory of the world we are living in."
The network also has not confirmed if Natasha Rothwell, the show's commentator in the first season, would be returning for Season 2, so viewers will have to tune into the premiere to find out.
What to expect in '12 Dates of Christmas' Season 2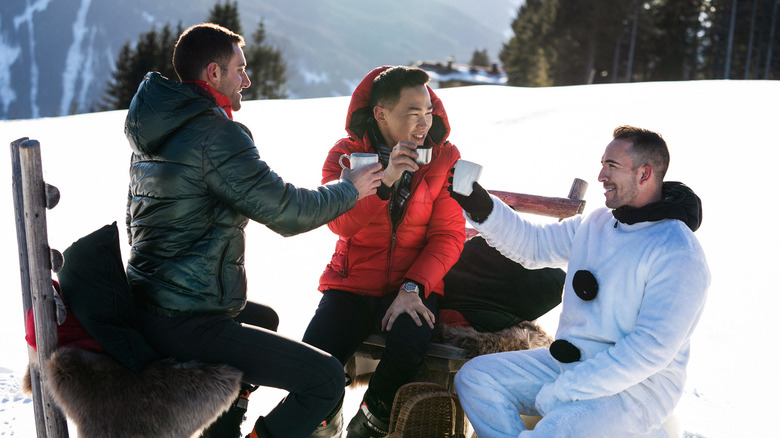 The first season of "12 Dates of Christmas" was filmed in the legendary castle of Schloss Leopoldskron, which was made famous by "The Sound of Music," and has now transformed into an open hotel, but Season 2 has not been confirmed to have filmed there. Considering how COVID-19 travel restrictions have impacted many out-of-country television productions, "12 Dates of Christmas" might've chosen another location for the leads and contestants to find love.
Regardless of whether they film in Austria again, Sam Dean, showrunner of "12 Dates of Christmas," said the castle set the tone for a "really romantic, snow globe fantastical wonderland," per E! News. She added, "It was beautiful, the landscape was gorgeous, it was practical, we really felt it did create the world we were trying to encapsulate." Here's hoping that Season 2 will incorporate more magic and mistletoe to warm our chilly hearts!
Source: Read Full Article