'90 Day Fiancé: Happily Ever After' Tell All: Colt Johnson Reveals His Relationship Timeline With Vanessa Guerra
Colt Johnson had some explaining to do on the season-end 90 Day Fiancé: Happily Ever After Tell All. After being confronted by his exes — Larissa Dos Santos Lima and Jess Caroline — the reality star finally confirmed his relationship timeline with Vanessa Guerra. And he revealed details about how they first met.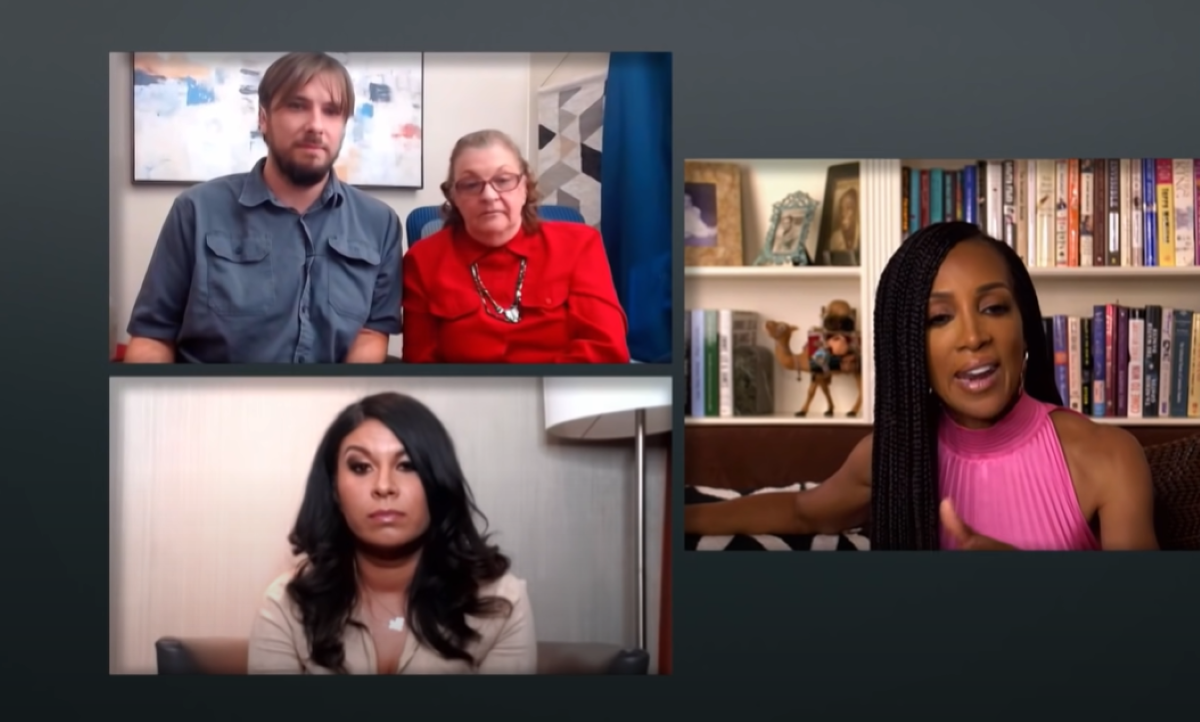 Colt's friendship with Vanessa was a red flag for Jess on this season of '90 Day Fiancé: Happily Ever After'
When Colt and Jess started dating early on this season of 90 Day Fiancé: Happily Ever After, he was still talking to Vanessa. He lied to Jess about their secret relationship and insisted he had no interest in her.
"I met Vanessa during the last few months of my marriage to Larissa," Colt said. "We started talking online, and eventually we decided to meet at a casino, and we just kind of hit it off — Vanessa's my best friend."
But after seeing how much Vanessa called Colt, Jess suspected there was more to the story than he was letting on. But when she questioned him, he lied and said he stopped talking to Vanessa altogether.
Earlier this season, Colt admitted he slept with Vanessa before meeting Jess
Earlier on this season of 90 Day Fiancé: Happily Ever, Colt insisted he and Vanessa were just friends. But by mid-season, he admitted that they did sleep together once before he began dating Jess.
"I had sex with her, just one time," he said in an episode. "And honestly, I have a crush on her. I think she's a great girl, but I don't think she returns the favor, so I moved on."
Jess was in the dark about Colt and Vanessa until his mother, Debbie Johnson, dropped the bombshell in Brazil. She told Jess that the two were good friends, and revealed that Vanessa stayed at their home to babysit their cats.
This revelation caused a rift in Jess and Colt's relationship. By the end of the season, Colt asked Vanessa to move in with him. Jess consequently dumped him.
Colt details how he met Vanessa on the '90 Day Fiancé: Happily Ever After Tell All'
Fans finally heard from Vanessa on Part 2 of the 90 Day Fiancé: Happily Ever After Tell All special. "I mean we were both in bad marriages, we just talked about it," Vanessa said when asked about her initial interaction with Colt. "We were really good friends. We just got along great."
Then Colt provided a timeline of how and when he met Vanessa. He revealed that she contacted him while he was still married to Larissa.
"So she reached out to me probably after Larissa's second arrest, it was a big deal on social media," Colt explained. "And at first I ignored her. She commented on my post. I definitely knew she wanted something, so I was like, 'OK whatever,' but it wasn't until after Larissa and my marriage even further deteriorated that I started talking with Vanessa."
After connecting with Vanessa, Colt said that they talked about their lives and marital issues. He tried asking her out after filing for divorce from Larissa, but she refused. Colt then started dating Jess but kept in touch with Vanessa the whole time. When host Shaun Robinson asked him directly, Colt finally admitted he slept with Vanessa while still with Jess.
So, as it turns out, Jess' suspicions about Vanessa were spot on. It's unclear whether or not Colt and Vanessa are currently dating. But as indicated by their social media pages, the two remain close friends.
Source: Read Full Article