Amy Robach and T.J. Holmes GMA3 stand-ins make a pact with Dr. Jennifer Ashton as stars hiatus continues
Amy Robach and T.J. Holmes' current replacements, DeMarco Morgan and Rhiannon Ally, are settling into their seats at GMA3 very nicely weeks after the co-stars were put on hiatus.
The pair have been holding down the fort alongside Dr. Jennifer Ashton after Amy and T.J. were suspended while the network navigated news of their relationship.
TRENDING NOW: Jennifer Aniston wows in black string bikini as she strides into 2023 with confidence
But on Wednesday DeMarco and Rhiannon stunned fans with an on-air deal… and Jennifer was in on it too!
The video below reveals what happened at the start of the show and if it comes to fruition, who knows what the future of the GMA3 holds.
WATCH: Amy Robach and T.J. Holmes' subs DeMarco Morgan and Rhiannon Ally make an unexpected on-air deal – see the moment
In the clip, DeMarco and Rhiannon looked right at home and Jennifer appeared to have adapted to her new co-hosts very well.
POPULAR NOW: Prince Harry details alleged fight with Prince William in extract from his book Spare
The update came on the same day that T.J. Holmes wife of 12 years broke her silence on her husband's affair with Amy – who is also married.
https://www.instagram.com/p/CnAntQQJuby/
A post shared by Rhiannon Ally (@rhiannonally)
Rhiannon and DeMarco have been holdin down the fort while Amy and T.J. have been on hiatus
Marilee Fiebig commented on the matter in a statement to Daily Mail in which her divorce lawyer spoke on her behalf.
Attorney Stephanie Lehman's statement read: "During the holiday season and in light of the challenging times, Marilee's sole focus has remained on the overall best interest of her nine-year-old daughter.
TRENDING NOW: Gwen Stefani shares happy news she had to 'hold in for so long' amid pregnancy rumors
MORE: GMA3′ T.J. Holmes' attraction to Amy Robach was sizzling a YEAR ago – according to body language expert
"To that end T.J.'s lawyer and I have been working together to move their divorce forward privately, expeditiously and as amicably as possible."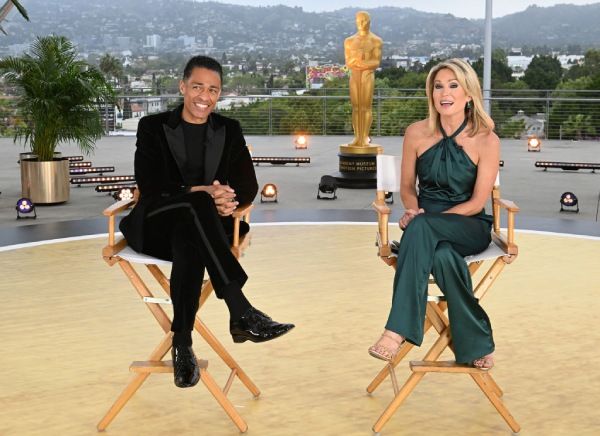 Amy and T.J. are now in a relationship together
She spoke out against T.J.'s conduct regarding the matter, adding: "Notwithstanding, we continue to be disappointed by T.J's lack of discretion, respect and sensitivity toward Marilee and the party's daughter.
"Marilee has been touched by the outpouring of support and looks forward to a new beginning in this new year."
MORE: Amy Robach's estranged husband Andrew Shue is supported by sons in new family photo
ALSO POPULAR: Hoda Kotb bids emotional goodbye as Today fans and co-hosts react
The publication initially reported on the couple filing for divorce in New York City, which happened on December 28, just after Christmas Day.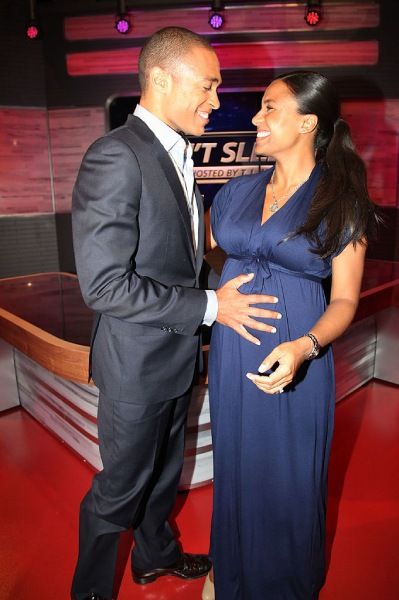 T.J. and his wife are divorcing
Amy and T.J. have both been taken off air following the news of their affair, and have not been on the ABC morning news program since the beginning of December.
It is not known whether Amy and her estranged husband, Andrew Shue, are also planning to file for divorce, or if they already have.
Read more HELLO! US stories here
Source: Read Full Article