'Better Call Saul' Season 6: How Many Episodes Are in the Final Season?
Better Call Saul returned with season 6 on April 18th. This will be the final season of the Breaking Bad spinoff and there's already been a lot of action so far. However, unlike in previous years, season 6 will be split into two parts. Here's everything you need to know about what to expect from the final season.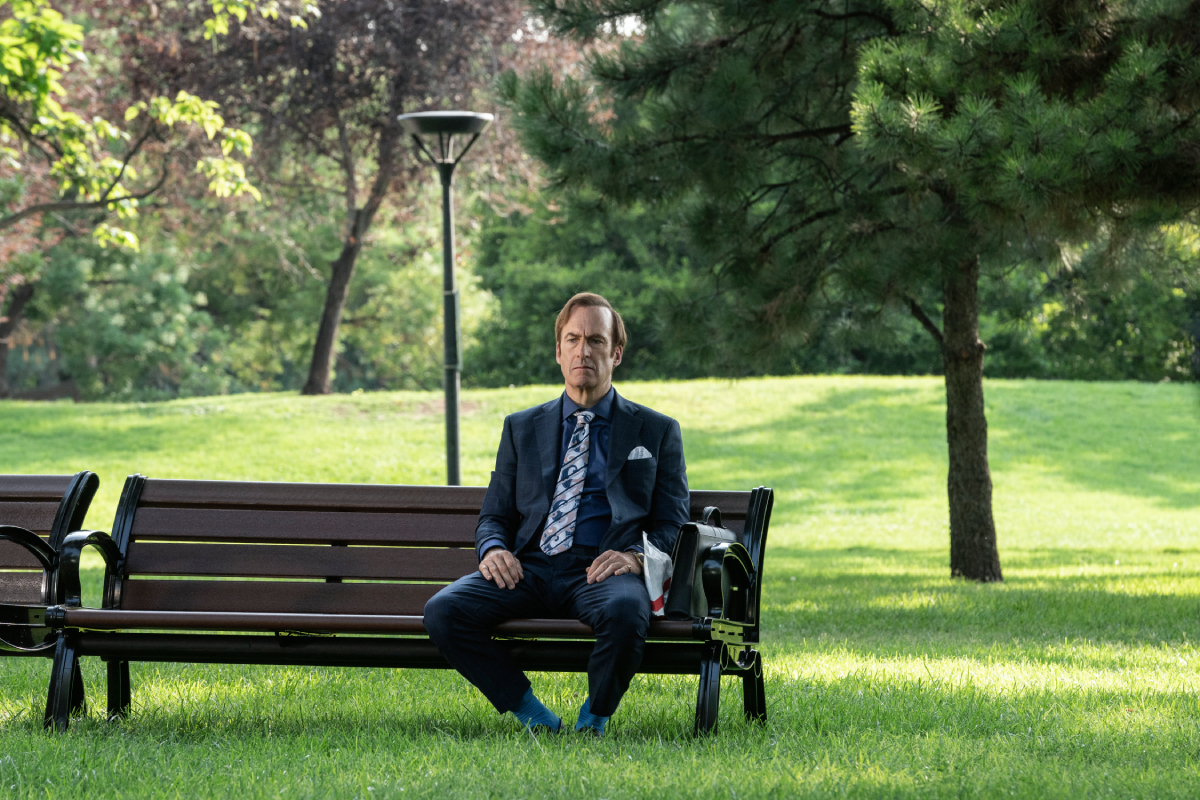 'Better Call Saul' returned with season 6 on April 18
Better Call Saul aired the first two episodes of season 6 on April 18, 2022. The premiere caught fans up with Nacho Varga, who was on the run after organizing a hit on Lalo. Meanwhile, Jimmy and Kim launched their scheme against Howard Hamlin. The duo orchestrated a way to make Cliff Main suspicious that Howard might be using illegal drugs. They also roped the Kettlemans into the plan, unbeknownst to them.
The most recent episode of Better Call Saul Season 6 aired on May 9, 2022. In episode 5, Gus grows increasingly paranoid about Lalo and Howard confronts Jimmy about sabotaging him. Meanwhile, the episode caught back up with Lalo, who has been hiding out in Germany.
'Better Call Saul' Season 6 will have seven 13 episodes in total
Better Call Saul Season 6 Part I will consist of seven episodes in total, which means there's not much time left before the show goes on a break again. The schedule for the rest of part I is as follows:
Episode 6, "Axe and Grind," airs on May 16, 2022.
Episode 7, "Plan and Execution," airs on May 23, 2022.
After this, Better Call Saul will go on a break. The series will return with part 2 of season 6 on July 11, 2022. Part II will consist of only six episodes in total, with the series finale anticipated to air on August 15, 2022.
Several months ago, Better Call Saul star Bob Odenkirk announced that filming for the final season had been completed. Odenkirk wrote on Instagram, "Yesterday an amazing crew of people finished shooting Better Call Saul in Albuquerque, NM. It began in 2014, with great writing always leading the charge, and despite challenges of all kinds, our energy and care never flagged. I am honored to have been part of it."
Michael Mando teases the final season of 'Better Call Saul'
Better Call Saul Season 6 has already been intense. This season did something that has never been done before in the Breaking Bad franchise — It killed off a main character in the third episode of the season. Nacho Varga faced his death in order to protect his father from the cartel.
While speaking with Tell-Tale TV days before the season 6 premiere, Nacho actor Michael Mando teased the upcoming season. "It's our best season by far. It's operatic, it's romantic, it's just so great," the actor said. Although Nacho is gone, there are still quite a few big questions that need answers. One of the biggest mysteries that needs to be solved is the fate of Kim Wexler, who does not appear in Breaking Bad.
New episodes of Better Call Saul air Mondays at 9 p.m. EST on AMC.
Source: Read Full Article