'Bob Hearts Abishola' Season 2: Billy Gardell Claimed They Found Tony Okungbowa and Bayo Akinfemi on Accident
During a behind-the-scenes tour for Bob Hearts Abishola Season 2, Tony Okungbowa and Bayo Akinfemi toured fans around the set. They came across Bily Gardell, who plays Bob Wheeler in the CBS sitcom, and he told the camera how they found the two Nigerian actors. While the crew found them on accident, their humor turned them into mainstays on the show.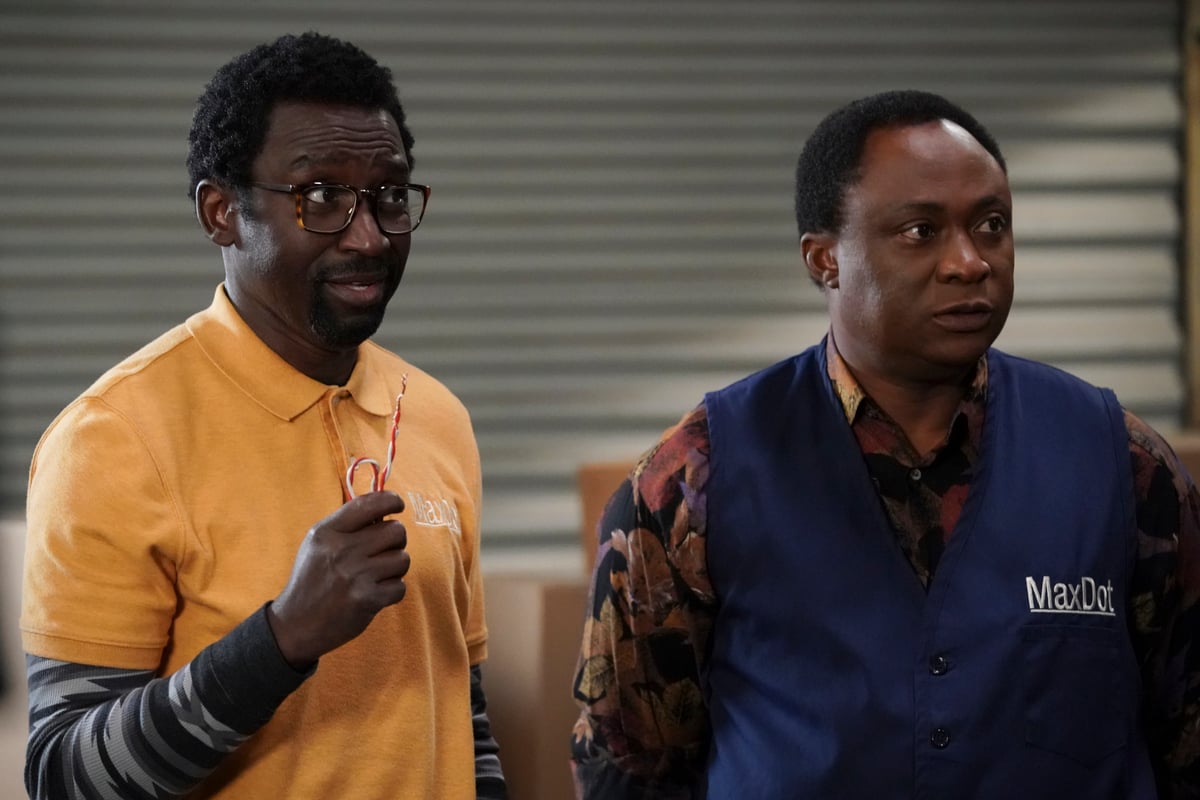 Okungbowa and Akinfemi took fans behind-the-scenes of 'Bob Hearts Abishola' Season 2
The Bob Hearts Abishola cast and crew rushed around the various sets, from the MaxDot offices to Abishola's kitchen. Okungbowa and Akinfemi stopped Gardell for a few words.
"This right here is Mr. Wheeler. Not Bob, he's Mr. Wheeler to you," Okungbowa introduced Billy Gardell as his character addresses him on the CBS sitcom.
"These two are great, Tony and Bayo," Gardell said. "They are the funniest humans, and we found them by accident."
Stumbling upon their actors seems to be a running theme with the Bob Hearts Abishola cast. Chuck Lorre and his team found series writer and star Gina Yashere when they stumbled upon her stand-up routines on Google.
Gardell then went on to say that the cast and crew knew they found a special pair in Okungbowa and Akinfemi actors for Bob Hearts Abishola.
"When you have a show that becomes a great show, which I think we're on our way to," Gardell continued, "you discover these hidden treasures, and these two, from the minute they hit the floor, we knew: gold."
Who do Okungbowa and Akinfemi play?
In the first half of Bob Hearts Abishola Season 1, Okungbowa and Akinfemi starred as Kofo and Goodwin. They worked for MaxDot, the compression sock business owned by the Wheeler family.
They quickly gained Bob's respect. He even left the company in their charge while he was away.
However, outside of their work, Kofo flirted with Maribeth Monroe's Christina, debating the trouble that could come with dating his boss's sister.
Some friction came between the characters, as Kofo does not own a house of his own and living with Goodwin runs their quirks together in annoying ways.
However, the writers did not initially plan for them to become such major characters.
Both actors were bumped from recurring to series regulars in 'Bob Hearts Abishola' Season 2
About halfway through Bob Hearts Abishola Season 1, Okungbowa and Akinfemi then received a jump up from recurring characters to series regulars.
Before joining the CBS sitcom, Okungbowa performed as the D.J. on The Ellen DeGeneres Show for ten seasons.
"Akinfemi is a two-time Gemini nominee for his acting work in Human Cargo and The Border. His other acting credits include M.G.M.'s Bulletproof Monk, A.B.C.'s Marvel's Agents of SHIELD, and Starz's Survivor's Remorse," Deadline reported.
While Gardell said they found the Nigerian actors on accident, they became important mainstays of the cast.
Bob Hearts Abishola Season 3 continues Monday, Nov. 29, 2021.
Source: Read Full Article