'Counting On:' Derick Dillard Just Admitted That He and Jill Duggar Use Birth Control
The Duggar family is one of America's largest families, and a big reason for that is the family's Christian faith. Michelle and Jim Bob Duggar did not believe in birth control throughout their marriage, which explains how they had 19 children. And fans had always assumed that their own kids didn't believe in preventing pregnancy, either. However, Derick Dillard, Jill Duggar's husband, recently made it clear that Counting On fans were wrong about the family's no-birth-control policy.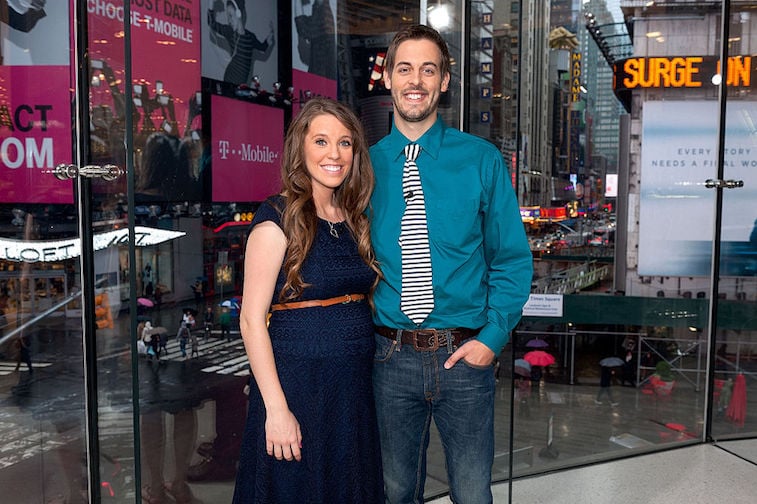 Michelle and Jim Bob Duggar used birth control when they were first married
When Michelle and Jim Bob Duggar wed, they were still very religious, but they hadn't quite developed the same religious rules for themselves that they have today. The couple actually used birth control when they first wed because they weren't ready to start a family. Though this was, and still is, a very effective way of preventing pregnancy, Michelle actually got pregnant while on the pill. Sadly, the parents lost the baby. And though they hadn't given it much thought, after losing the baby, they believed they were being punished by God for preventing children in the first place.
The couple raised their children to allow as many kids as God wants for them
Once the couple went through that first miscarriage, they reevaluated what sex meant in God's eyes. To Michelle and Jim Bob, sex is only between a man and a woman and can be used for pleasure but not at the expense of preventing having kids. The couple decided to rule out birth control as an option for them, which explains how Michelle got pregnant so many times. And as far as Counting On fans knew, the couple had also raised their own children to not believe in preventing pregnancy.
Derick Dillard just made it clear that he and Jill Duggar use birth control
Jill Duggar recently had her husband, Derick Dillard, write a guest post on the couple's blog. In the post, he talked about the proper way to love your wife. Some people liked the post, but others were confused by a few things Dillard said, including the part where he discussed being intimate five or six times per week. "How are you guys having sex 5 or 6 times a week and you aren't pregnant again?? You guys don't believe in birth control so there are some lies in this somewhere. Lol," one Instagram user commented.
Dillard actually replied to the woman's comment. "We never said we don't believe in birth control… My parents waited 11 years to start having kids, and there's nothing wrong with that. Each Christian family should follow God's leading for their own family, regarding when and how many kids to have," Dillard replied. Woah.
It is suspected that other family members use birth control as well
Now that the cat is out of the bag that Dillard and Duggaruse birth control, it's suspected that other members of the family use birthcontrol as well. Jeremy Vuolo and Jinger Duggar have only had one baby in thenearly three years they've been married, and there was some speculation thatthey were using something as well. But now it's even more likely, knowing thatJill Duggar and Derick Dillard are using protection. And John Duggar and AbbieGrace Burnett were married for several months before having kids, so somesuspected they were using something, too.
Source: Read Full Article