Does Your Pup Have What It Takes to Star in Netflix's Dogs?
Netflix
Who's a good pup? If it's your dog, they could become Netflix stars.
The streaming platform announced Dogs, its documentary series about four-legged friends, will return for a second season. The series is all about the emotional bonds between pups and their humans and the new season will continue the inspirational journey trend. That's where you, dear reader, come in. The new season isn't in production yet, so viewers can submit their own dog's story for the chance to be featured in season two. Share your story using the tag @netflixdogs with #netflixdogstory on Instagram or Twitter.
"We are so excited that our pack is back for season two of Dogs! From the beginning we have said that the joy shown in Dogs helps bring people together and that same feeling will translate more than ever in season 2," executive producers Glen Zipper and Amy Berg said in a joint statement. "Dogs offers us the ability to explore some of the most important human stories through relationships with our best friends and it's been amazing to see how much these episodes have touched audiences and critics across the globe. Most importantly, our fans have become part of our extended family and we are honored to bring them a fresh set of stories that will allow us to connect with them yet again."
Zipper developed the show after meeting his dog in 2003.
"Our series Dogs was created in this spirit — to honor our dogs and to help us recognize that a love for dogs is something we all have in common. Understanding this, it is also our hope that sharing these stories might help us find more ways to love each other," Zipper said when the first season came out.
The first season is six episodes long and tells the tales of dogs in Syria, Japan, Costa Rica, Italy and the United States. Meet those pups below.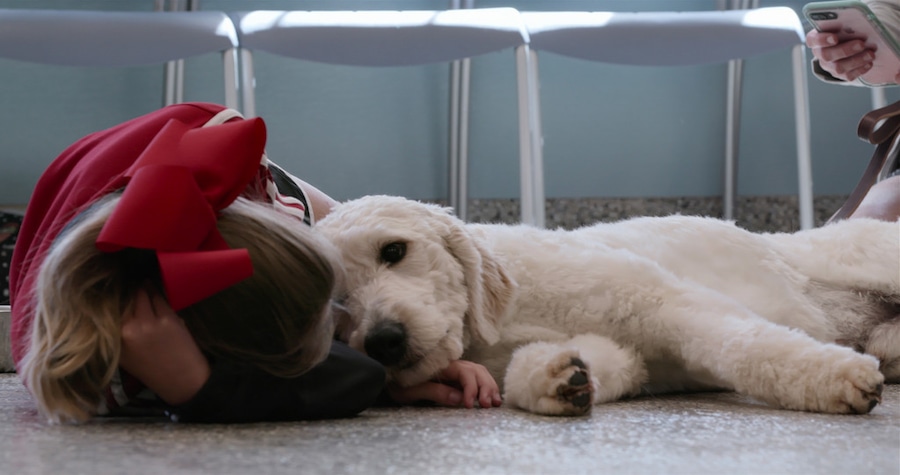 Netflix
1. "The Kid with a Dog"
Directed by: Heidi Ewing

Viewers will meet Corrine, an 11-year-old girl who suffers from traumatic seizures. Her life is forever changed when she meets Rory, a dog trained to detect oncoming seizures. According to Netflix, "This episode highlights the depths of a closely formed friendship between a child and their dog, the unbreakable trust they have in each other and the incredible power of a dog's ability to assist humans in health and wellness."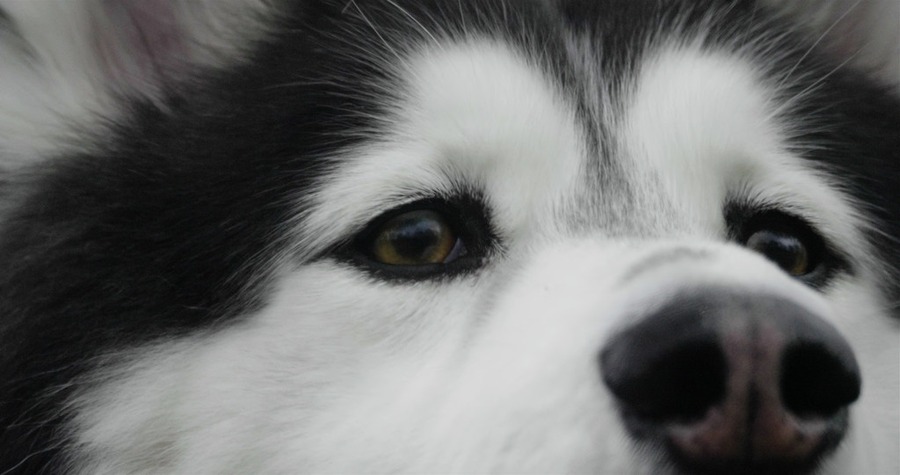 Netflix
2. "Bravo, Zeus"

Directed by: Amy Berg

Ayham fled war-torn Syria, two years ago and has settled in Germany, but he left behind his best friend: a Siberian Husky named Zeus. Now, Ayham and his friends risk everything to get Zeus over the Syrian border into Lebanon in hopes of a reunion.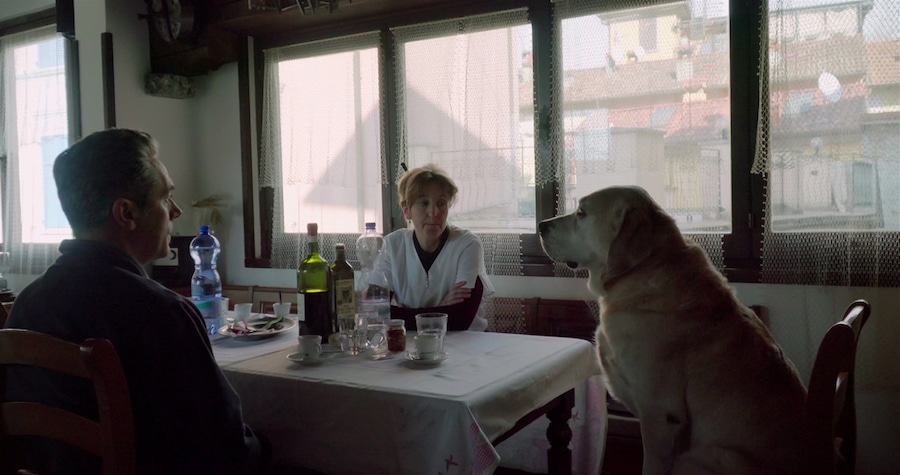 Netflix
3. "Ice on the Water"
Directed by: Richard Hankin

Alessandro is a fisherman in a small town off of Lake Como, and he's joined by his partner, Ice, a 10-year-old Labrador as they get ready for tourist season.
Article continues below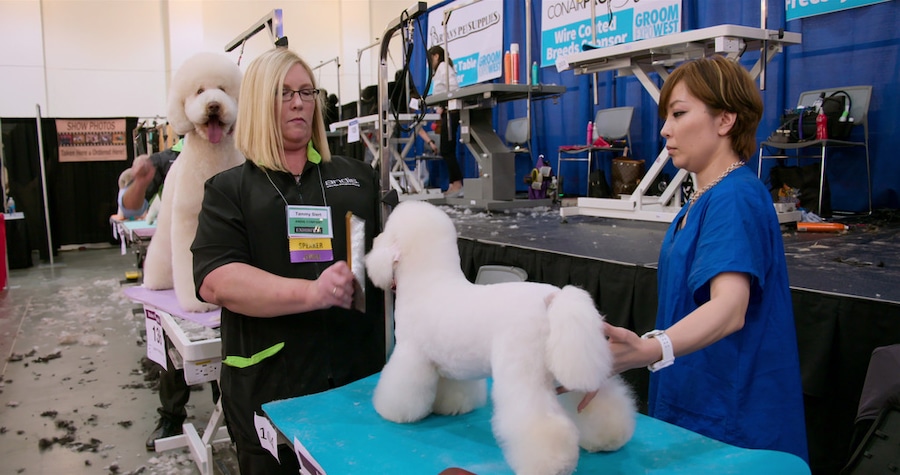 Netflix
4. "Scissors Down"

Directed by: Roger Ross Williams

This episode, set in Japan and the US, looks at people's relationships with dogs in Japan, where pups are often dressed to match their owners and dog grooming is an art form. Viewers will also see two renowned dog groomers compete in the ultimate competition.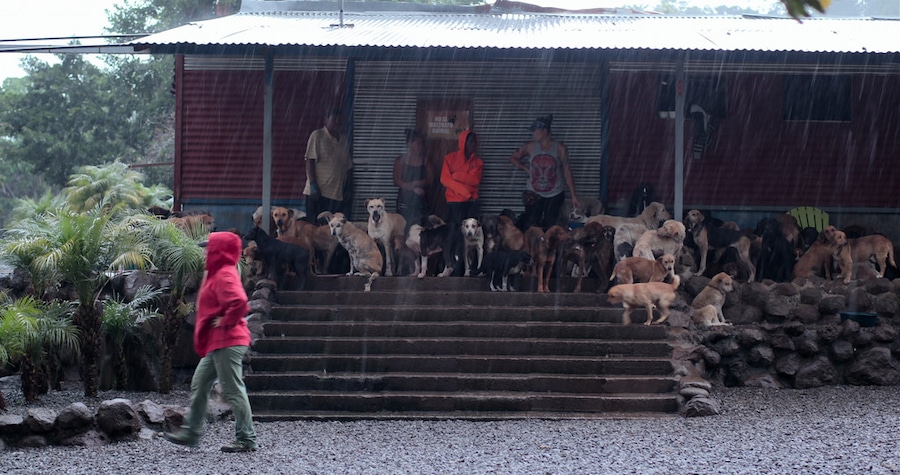 Netflix
5. "Territorio de Zeguates"

Directed by: T.J. Martin and Daniel Lindsay

Territorio de Zeguates is a sanctuary deep in the Costa Rican rainforest that's home to thousands of dogs, dogs saved from living on the streets. But how long can the organization sustain supporting that many dogs?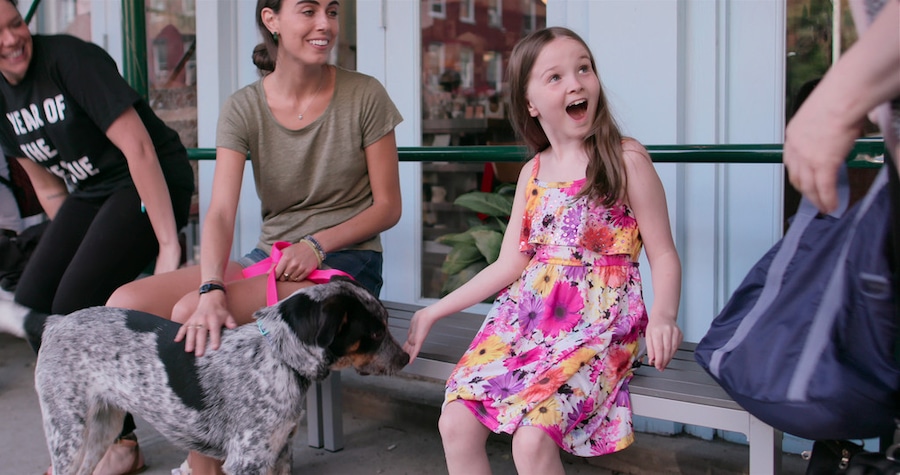 Netflix
6. "Second Chances"

Directed by: Amy Berg 

There are more dogs in New York than there are people in Cleveland, and many of them are rescued dogs. This episode looks at New York City's adoption ecosystem.
Article continues below
No premiere date for Dogs season two was announced.
Source: Read Full Article