'Fixer Upper': Chip Gaines Was Happy to Take On a 'Supporting Role,' Allowing Joanna Gaines to Become Super Famous
It's not always easy for an ambitious spouse to take a back seat to their more successful partner. But that's exactly what Chip Gaines had to do with his wife, Joanna when she became the face of Fixer Upper and their Magnolia empire. Chip was always more outgoing and wackier than Joanna. Even so, the quiet, reserved show host and self-taught interior designer has always been the true star of the family.
Joanna's talent for creating idyllic modern farmhouse retreats is a huge part of her appeal. But Joanna's fame is more than that. Chip Gaines revealed in the latest Magnolia Journal how he knew his wife was the real star of the family and how he really feels about letting her shine.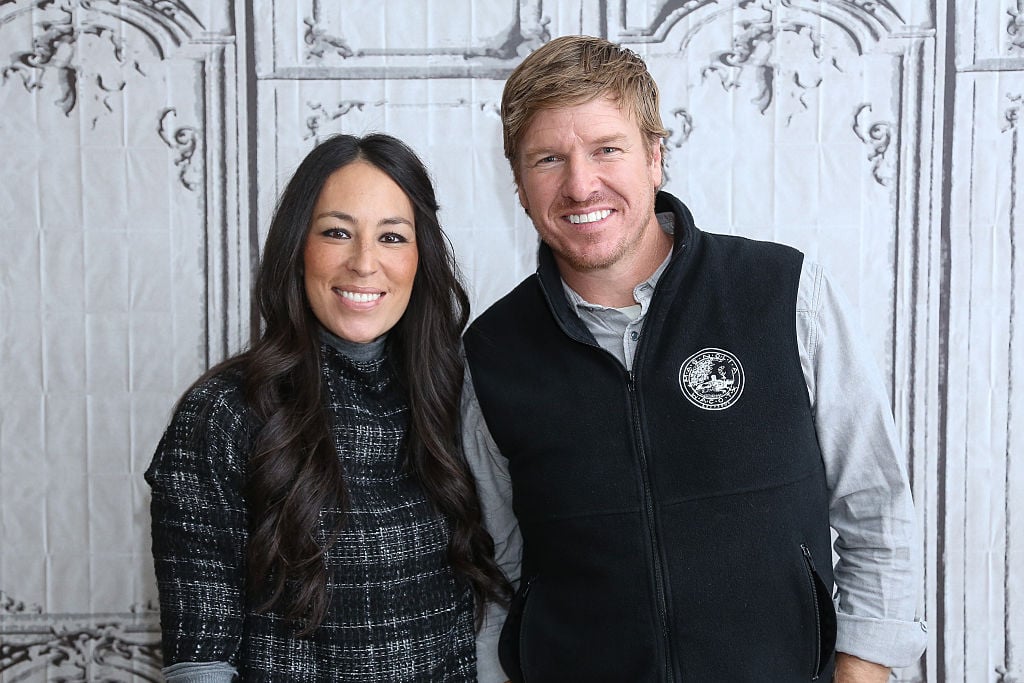 Joanna Gaines became the face of 'Fixer Upper' — and Chipwas totally cool with it
Chip was the one with an over-the-top personality and aspirations of greatness. However, fans immediately connected with Joanna instead. This could have logically become a problem in their relationship. But it didn't.
"If someone had told me 15years ago that I wouldn't be living out my own solo show but that I'd actuallybe more like the guy holding the spotlight for someone else preparing to takecenter stage, I wouldn't have wanted to hear it. I probably wouldn't havebelieved it," Chip wrote, as Paradereported.
Neither Gaines had any idea how famous they'd eventually become. However, Joanna's star rose much faster than Chip's and he had to come to terms with that.
Network executives weremore interested in Joanna Gaines's opinions
Chip realized the vast difference between himself and hiswife when they were gathered in a conference room and everyone was moreinterested in Joanna's input, not his. Chip had years of experience building asuccessful company and flipping multiple properties, yet Joanna resonated morewith the viewing audience.
"I was slowly realizingthat this universe we'd stepped into was actually built for Joanna in the leadrole, not for me," he admitted.
Chip provided Joanna supportso she could succeed
Any initial feelings ofjealousy for Chip were quickly overshadowed by his desire to help supportJoanna and help raise her up.
"Any fantasy I'd concocted about my own future paled in comparison to the potential I was seeing in Jo," Chip explained. "So, rather than staying fixated on being the star of my own life, I decided to take up the greater purpose of helping her reach her absolute potential."
He continued, saying: "WhenI can clear her path, so to speak, and help her get to a place where she feelsconfident and capable to get after whatever it may be, I get to watch herchange the world."
He became the 'supportingrole' and relished it
There were times on FixerUpper when Chip would show up to kiss his wife goodnight and take the kidshome for bed, letting her work in peace. Those types of moments just prove howmuch the father of five believed in his wife's innate talent.
Ultimately, Chip's flexibility became one of his most positive attributes and helped make his marriage stronger. "The role I thought I was born to play ended up not being the one intended for me," Chip said.
"Instead, I've accepted my supporting role, a role I'm actually honored to play … I gotta tell you, it's been the absolute joy of my life!"
Source: Read Full Article