Jason Alexander Is Betting Favorite To Be Cast As Penguin
Jason Alexander gained worldwide fame for his portrayal of George Costanza in the iconic Seinfeld '90s sitcom, but the 60-year-old might be in line for another monumental acting gig .
Following news that Jonah Hill would not be coming aboard for Matt Reeves' The Batman, Alexander took to Twitter and expressed an interest in portraying Penguin – a role that rumors were linking Hill to.
Sure enough, Bovada (h/t SportsBettingDime.com) lists Alexander as the betting favorite to be cast as Penguin at +100. Secrets & Lies star Timothy Spall carries the second-highest odds at +300, followed by The Book of Mormon star Josh Gad at +500.
Alex Borstein – who provides the role of Lois Griffin in the Family Guy animated series –  carries +2000 odds. Danny DeVito, who portrayed Penguin in Batman Returns (1992), carries the same odds. Of course, the odds are extremely low that he'd be cast for the same role in a different adaptation.
Even though he's not going to be involved, Hill is still listed at +3000. Other notable entries to appear on Bovada's list include Betty White (+3000) and Seth Rogen, who also carries +3000 odds.
Related: Next Batman Video Game Will Be Called "Arkham Legacy" [Rumor]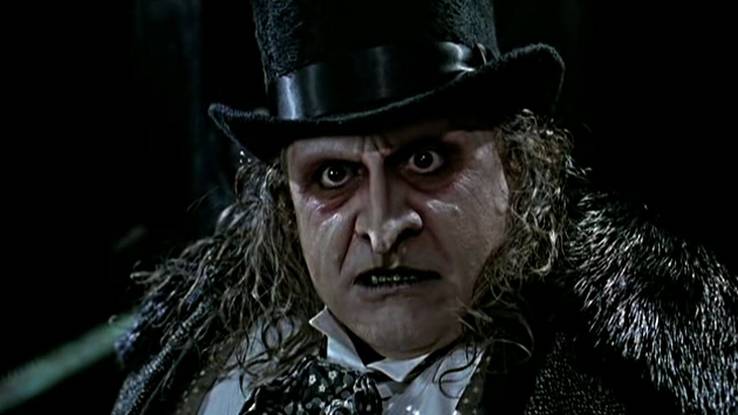 DeVito is the last person to have portrayed the popular and iconic villain in a live theatrical film – which starred Micheal Keaton as Batman and Michelle Pfeiffer as Selina Kyle/Catwoman.
It remains to be seen how many Batman films Reeves will wind up directing. If he does projects beyond The Batman, then it's reasonable to believe that Penguin will appear at some point. The character didn't appear in the Christopher Nolan trilogy, nor the two films that starred Ben Affleck as the Caped Crusader, and it's simply long overdue to have Penguin back in a movie.
Next: Cillian Murphy Explains How He Was Cast As Scarecrow in "Batman Begins"
Home
Movies
Jason Alexander Is Betting Favorite To Be Cast As Penguin
Tags:Jason Alexander,jonah hill
Source: Read Full Article