Peter Claps Back at People Trolling Him for Dating Kelley After Sending Her Home on 'The Bachelor'
So it looks Peter Weber is doing more than simply upsetting everyone with his, um, "dance moves" on TikTok—he's also replying to many of the petty comments people are leaving on his posts!
Yesterday, Peter clearly had a lot of time on his hands (as many of us do right now, let's be real), cause he uploaded not one, not two, but three TikToks, including this one of him climbing onto Kelley Flanagans's shoulders:
Girl, why are you playin wit me @kelleyflanagan
And rather than, idk, continuing to scroll, many people saw this video and felt the need to drag Peter in the comments, especially because he only chose to date Kelley after eliminating her before hometowns, getting engaged to Hannah Ann Sluss, and dumping Hannah Ann to date Madison Prewett for 48 hours. Which…it's not like they don't have a point!
Anyways, it seems like Peter is taking the criticism on the chin, cause he (hilariously) responded to many of the comments. One person wrote, "CEO of sending someone home and then being with them after the show," and Peter replied, "😬 awk, what do you have to say about this @kelleyflanagan." Another person commented, "imagine being kelley and having your bf engaged and chose 3 people before you," and Peter responded, "Damn that would be awkward no?!"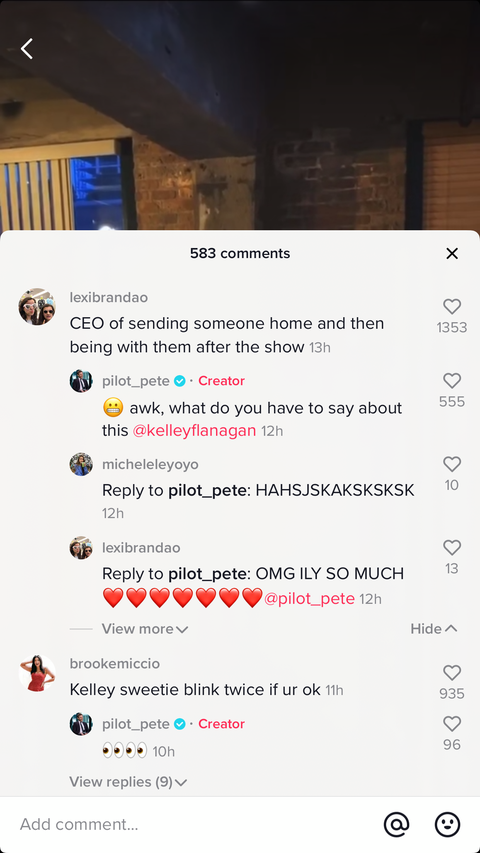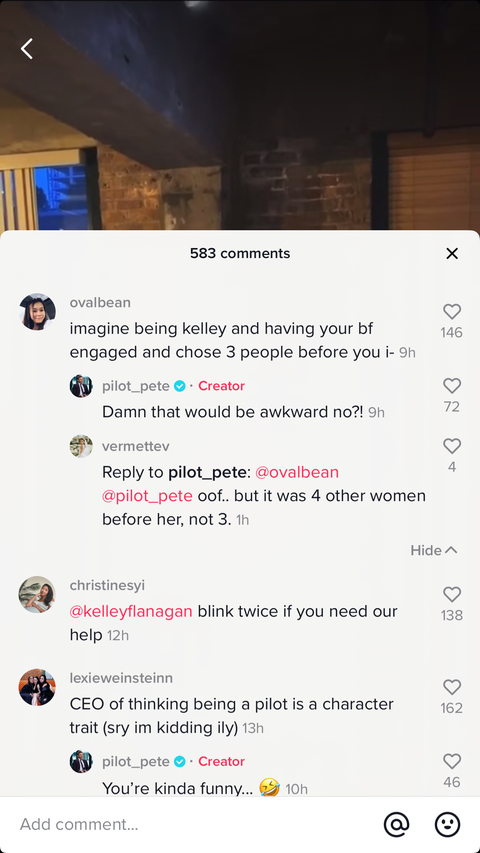 And that's not all, cause Peter also got back to comments like "Kelley = CEO of being the last possible option" with "Ok, it's not like I sent her home night one…" and "Kelly must be tired from holding you AND the entire season on her back" with "She's the real mvp."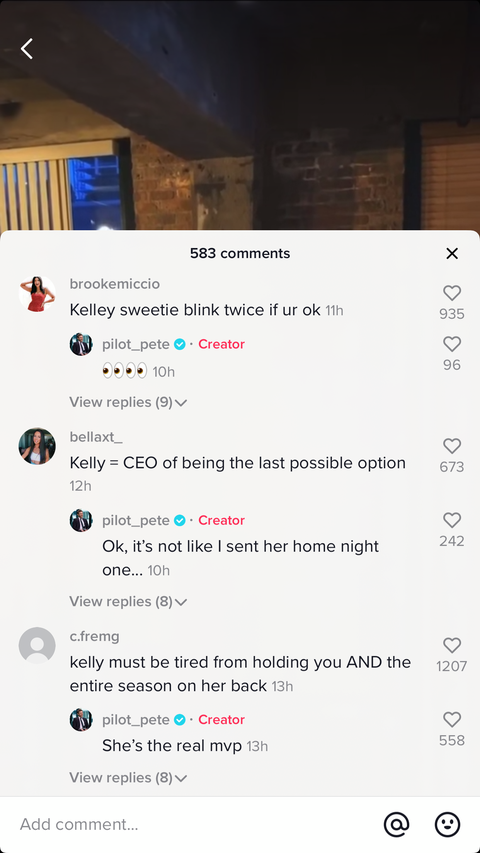 So I think we can all agree: Peter's TikTok clap-backs >> Peter's TikTok videos.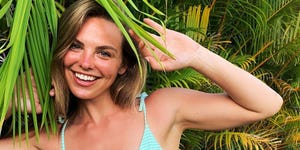 Source: Read Full Article