'RHONY': Leah McSweeney's Most Controversial Look Was All Thanks to 1 Man
Real Housewives of New York fans immediately took notice of Leah McSweeney during her first season thanks to her drunken behavior and high-end fashion. The Married to the Mob creator made her presence known with her trash-talking and her propensity for throwing tiki torches. She also has a cutting edge style, and her most controversial look was all thanks to one man.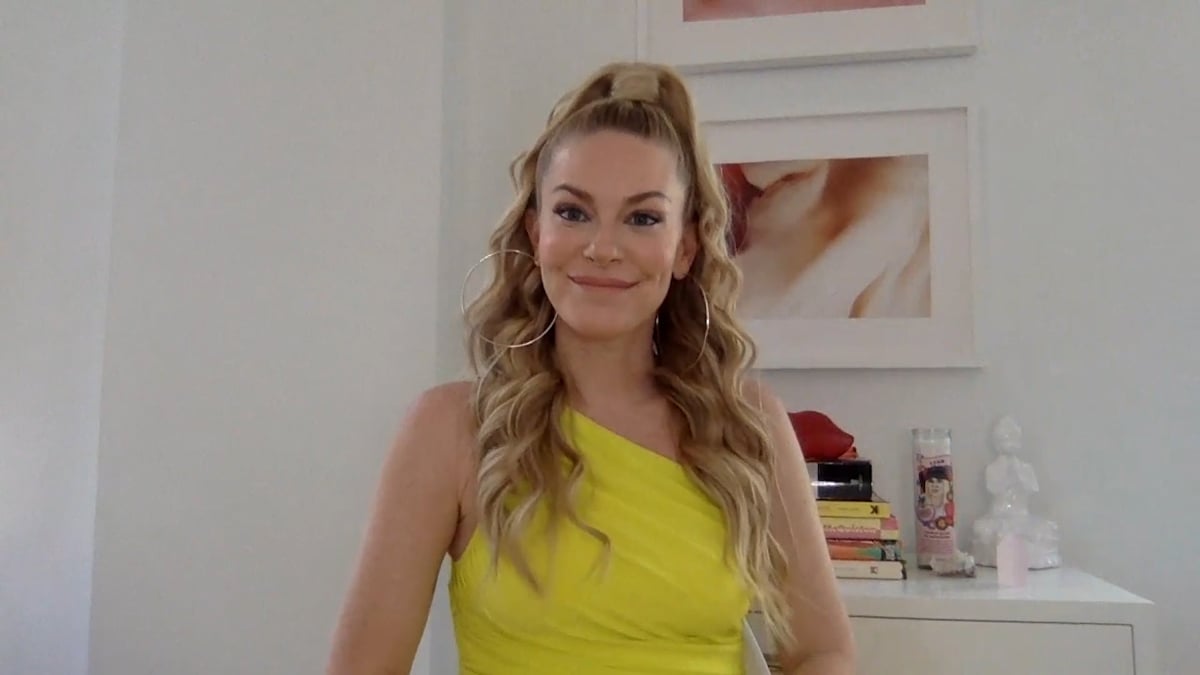 Leah McSweeney has brought her own style to 'Real Housewives of New York'
As Elle magazine points out, Leah is the first Housewife with knuckle tattoos and a streetwear label. She's built her own wealth but is also extremely outspoken when it comes to her opinions about the one percent.
Leah is one of the youngest cast members to ever appear on RHONY, and her style is far from conservative. She doesn't wear traditional labels like Diane Von Furstenberg, Oscar de la Renta, or Donna Karen.
When Leah attends high society events, she chooses edgy looks. At Sonja Morgan's show, she wore a skintight dress with Lil Kim's mugshot and a sheer black bucket hat. She mostly styled herself for her first season of Real Housewives of New York. But, she has started working with stylist Phil Gomez to further refine her look.
Gomez explained that he is always "on the hunt for unique pieces and gag-worthy looks." And, he recently dressed Leah in one of her most controversial ensembles.
Phil Gomez chose a controversial look from Gabriela Ostolaza
Over the summer, Leah shared a pic from a photoshoot on Instagram. In the photo, she was wearing a sheer, long-sleeved red and yellow bodysuit with matching gloves from NYC "conceptual kitsch" label Gabriela Ostolaza. Underneath, Leah wore a black bandeau bra. This look was all thanks to Gomez.
Leah said the look reminded her daughter Kier (aka Kiki) of the psychedelic fashion sense of the woman she was named after. Club dance group Deee-Lite's lead singer Lady Miss Kier.
"Kiki said it reminds her of Lady Miss Kier #deeegroovy @styledbyphil," she wrote in her caption. "PS. Yes my daughter Kier aka Kiki is named after her."
Leah admits that some people loved the look, and others hated it. She added, "it definitely was being talked about."
Gomez added that he's never had that type of feedback while styling. "When you [Leah] post a new outfit or something, I'm kind of like, "Ahhhhh!"
Leah McSweeney doesn't care if fans don't like her fashion choices
Leah says that she didn't have a fashion goal during her first season. She insists she was "just trying to find a different shirt for each scene" because she didn't want to wear the same thing twice.
"I knew my style was going to be different [from that of the other cast members]. I knew there was no Real Housewife of New York who was gonna wear Jordans or sweatshirts," Leah explained.
Leah says that she loves young, up-and-coming designers. She admits not everyone will love her style, but that's ok. She explained that if she wanted to please everyone, she would play it very safe.
However, Leah isn't interested in pleasing everyone. She says she doesn't care, and she only wants to please herself.
Real Housewives of New York recently wrapped season 12. New episodes will return to Bravo in 2021.
Source: Read Full Article