'Riverdale' Fans Attacked Zoé de Grand'Maison Online. She and Madelaine Petsch Speak Out
[Warning: Spoilers for Riverdale season 3, 'Chapter Fifty-Six: The Dark Secret of Harvest House,' ahead]
Let's get this out of the way right now: Evelyn Evernever is the worst. She's a certified scammer. As we now know, the teenage daughter of Edgar Evernever (Chad Michael Murray) is neither a teen nor Edgar's child. She's actually his 26-year-old wife, using her status as a student to convince impressionable youths to join The Farm. To what end? Literally harvesting their organs. I kind of love her…
But here's the thing: Zoé de Grand'Maison, the 24-year-old actress behind the creepy cult follower, is not Evelyn Evernever. Period. Send tweet. So when she started receiving hateful messages on Instagram she was…confused. "At first I was kind of just laughing it off," she tells me over the phone. "But I was getting a lot of DMs and some comments on photos that were clearly meant for Evelyn. 'Leave Betty alone,' or 'I hate you,' or ' you're stupid.'" So she responded on Instagram stories. Lili Reinhart shared as well.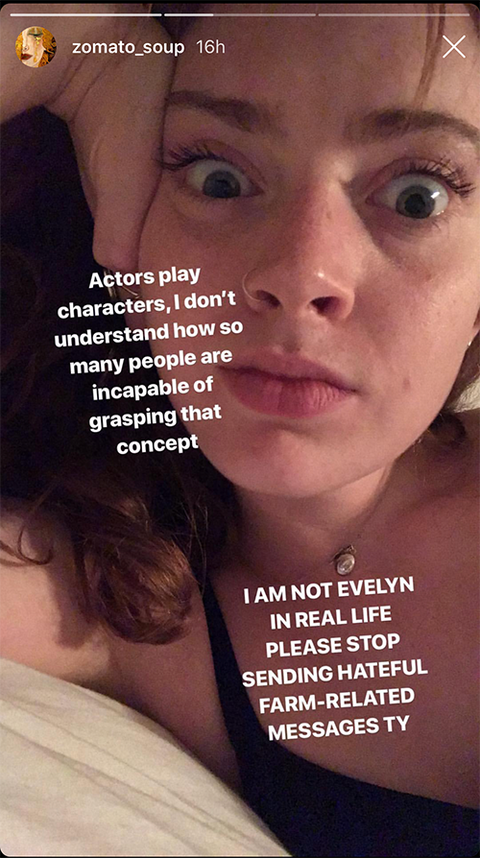 That kind of negativity will get to you, even if it's someone like Zoe, who Riverdale's Madelaine Petsch calls a "tough bitch."
"I obviously didn't take it to heart, because these are people that obviously have no idea who I am as a person," Zoé explains. "But after a while it gets annoying, and can kind upset you a little bit. So I just wanted to put that message out there, and also help any other actors who may be going through something similar." On this particular show, it seems par for the course. Just ask Shannon Purser, who was harassed after her character Ethel Muggs kissed Jughead Jones (Cole Sprouse).
Adding to that. Shannon is my friend, and it is embarrassing that people felt the need to attack her personally for something that happened on a SHOW. Written by WRITERS. You are not a fan of mine if you treat my friend like this. https://t.co/Yu7aEIGHyk
"You're allowed to not like my character," Zoé says. "It's so cool that you're this invested in the show, but don't send hateful messages to the actors portraying them because they're just doing their job."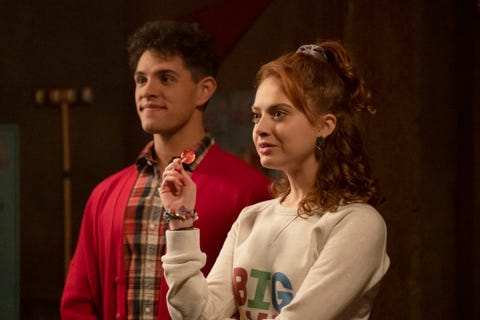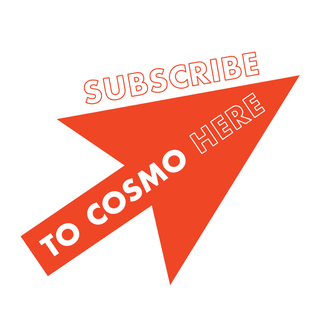 That's why Madelaine Petsch created her YouTube Channel. "It's all about getting people to separate the character from the actor. Make people realize that Madelaine isn't Cheryl," she says at the Cosmo offices. She's in town for the Met Gala and to promoter her new Privé Revaux M3 Capsule Collection. "Unfortunately, Zoé doesn't have a YouTube Channel…yet."
Madelaine's advice? "The best thing you can do is ignore it," she shrugs. "It bums me out when people are rude to our cast members cause they're my friends. I wish people could get that the writers are writing this and it's a TV show. But they don't."
"You have to have thick skin in this industry," Madelaine adds. "Which Zoé has in every other aspect of the world, which is why I never thought it would be something she even thought about because she's so tough. She's such a tough bitch and I love it. But it's something everyone's gonna go through if you're on my show."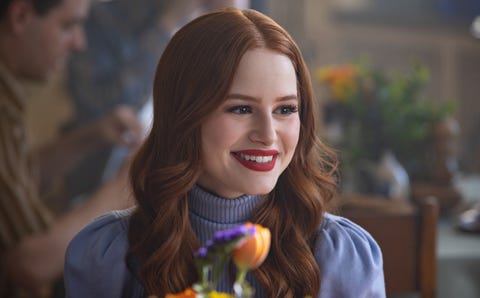 Even when you're in your third season playing Cheryl Bombshell Blossom. "I still get comments on my stuff when I do something stupid on the show. Like, fuck you! and I'm like, ok…"
But it's not all angst (like it is on Riverdale). "I was originally only supposed to do like four episodes," Zoé says on all the twists and turns of season three. "Every time you get a new script, you're kind of at the edge of your seat. It's kind of cool to be taken on this crazy journey."
And it doesn't hurt that Zoé gets to play Chad Michael Murray's wife. Can you imagine? "I'm pretty sure I had a poster of him above my bed as a child," she admits. Who didn't?
Source: Read Full Article