SVU Just Said Goodbye to Another ADA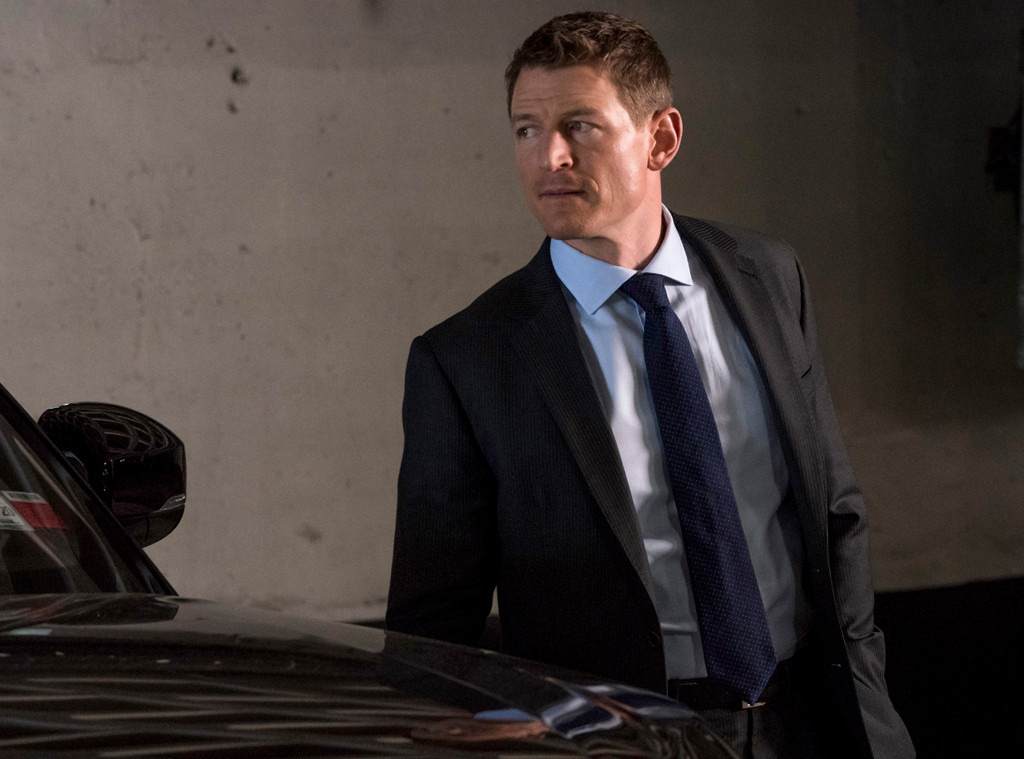 NBC
Another ADA bites the dust. The season 20 finale of Law & Order: SVU saw series regular Philip Winchester ascend those courtroom steps for the final time as ADA Stone. Winchester joined the cast in season 19 and announced he would be leaving ahead of the historic season 21.
"Sadly for me, Peter Stone and his 'the facts don't care about you're feelings' attitude will not be returning. A huge tip of the hat to my amazing fans and not so big of fans. You ALL make me work harder. Thank you! See you on the next adventure," he tweeted after NBC announced the show would return for season 21 making it the longest-running primetime live-action series.
So, what happened to Peter Stone?
In "End Game," Stone worked with Nikki Staines (Callie Thorne) to set up Rob Miller (Titus Welliver) in an effort to take him out of the equation and put him behind bars for good. After Stone won his case, he and Benson (Mariska Hargitay) had their final farewell outside the courthouse.
"Thank you," she said.
"Why? Because I put my integrity and my career and everything I believe in in jeopardy for a good friend?" Stone asked.
Benson maintained she didn't ask him to do this for her, but Stone said he was always going to do it anyway.
"I hope you find someone like that again," he said. "I don't regret any of it for a minute, none of it. I simply lost perspective. This is on me. It's a weakness and it's a crack in my character. But the fact is you became more important to me than the case I was trying and that is not me, Liv. You can look at a case with an open heart. I can't do that…I have to look at a case through clear eyes…I have to move on. I have to go or risk getting blinded again."
See how SVU handled other cast exits below.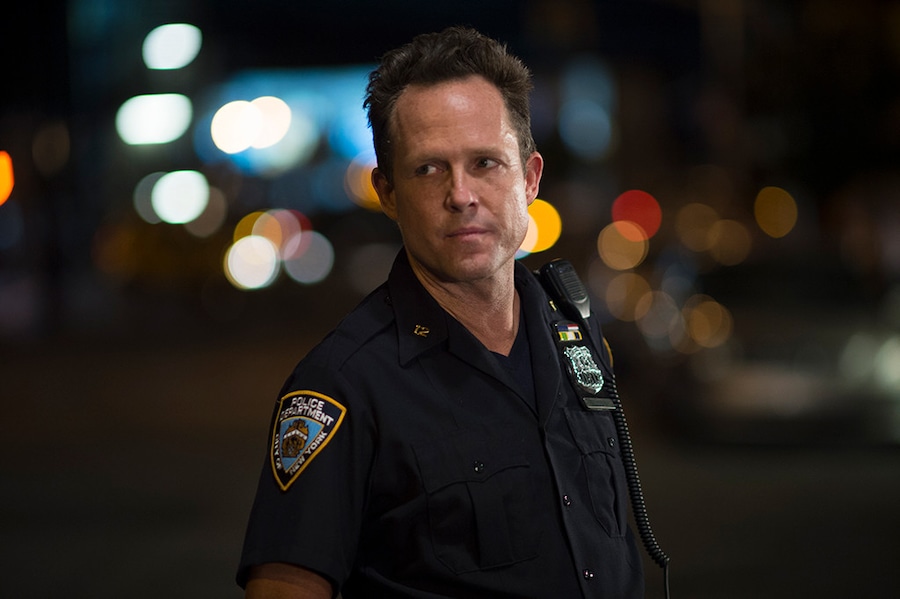 Michael Parmelee/NBC/NBCU Photo Bank via Getty Images
Dean Winters
Dean Winters appeared as Brian Cassidy in season one of Law & Order: SVU before being called back to Oz, the HBO series he was committed to first. He returned in season 13 and recurred as a love interest for Olivia Benson, appearing in season 14, 15 and again 19.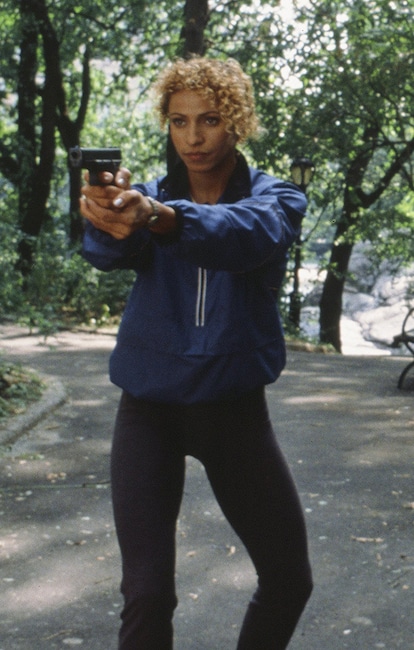 Jessica Burstein/NBCU Photo Bank
Michelle Hurd
An original member of the cast, Michelle Hurd played Detective Monique Jeffries in season one and two. The character revealed to a police shrink she met a former rape suspect in a bar and had sex with him, and is then taken off active duty before being transferred to the Vice squad. Hurd went on to star in Showtime's Leap Years, and rumors surrounding why she exited stayed just that—rumors.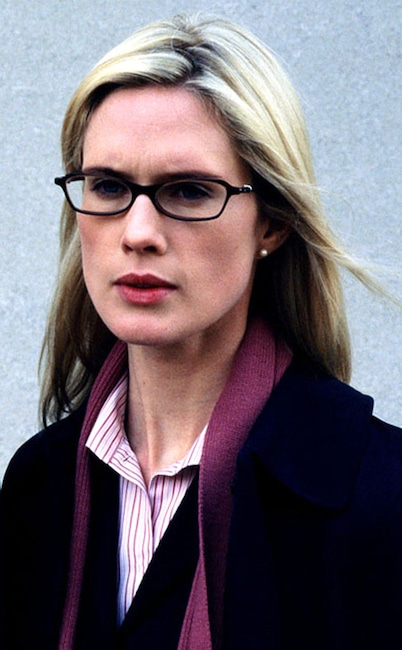 Studios USA
Stephanie March
Stephanie March's ADA Alexandra Cabot exited Law & Order: SVU after three years on the show in season five. Her character was placed in the Witness Protection Program after a drive-by shooting involved with her prosecution of a drug lord. She was able to say goodbye to Stabler and Benson. Cabot returned in season six's "Ghost" after the man who attempted to assassinate her was arrested, but returned to life in a new identity after the trial. Cabot returned in the short-lived Law & Order spinoff Conviction and again returned to SVU in season 10. She returned periodically in season 11 before joining the International Criminal Court. She later returned for several episode of season 13.
As for why she left the show to begin with, March told TV Guide, "I want to be certain to emphasize that I have zero complaints about Law & Order. It was a fantastic work experience and I really miss the people quite a bit. But, you know, you get to a point where you feel like, as a character, you kind of said everything you can say. And then it becomes quite redundant. It was my first on-camera job after college. I got really lucky and I thought, I just have to do a couple of more things before I get too comfortable. Perhaps all I need is a long break."
Article continues below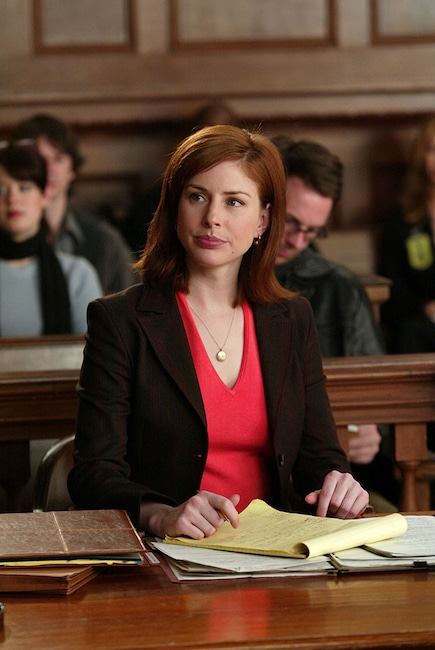 Will Hart/NBC/NBCU Photo Bank via Getty Images
Diane Neal
After the departure of ADA Cabot, SVU brought in Diane Neal (who is now running for Congress!) as ADA Casey Novak. Neal's ADA Novak appeared from 2003-2008, but in season nine the character violated due process and was facing punishment for the violation. She returned in season 12, revealing she was only censured for her infraction, but was then re-hired by the District Attorney's office. The character also returned in season 13.
Rumors about Neal's original departure from the series swirled at the time of her exit, with talk of a firing as a possible reason. "Diane spent five years on SVU and was a tremendous addition to the SVU team. She is looking forward to new opportunities and she will be missed," a spokesperson for the show said at the time.
However, TV Guide reported Neal told the crew she was fired, but she didn't confirm. "Rumors are rumors," she shrugs. "I love the crew. The crew loves me. We've really gotten along and bonded over these past five years. And they're always looking out for me and watching my back."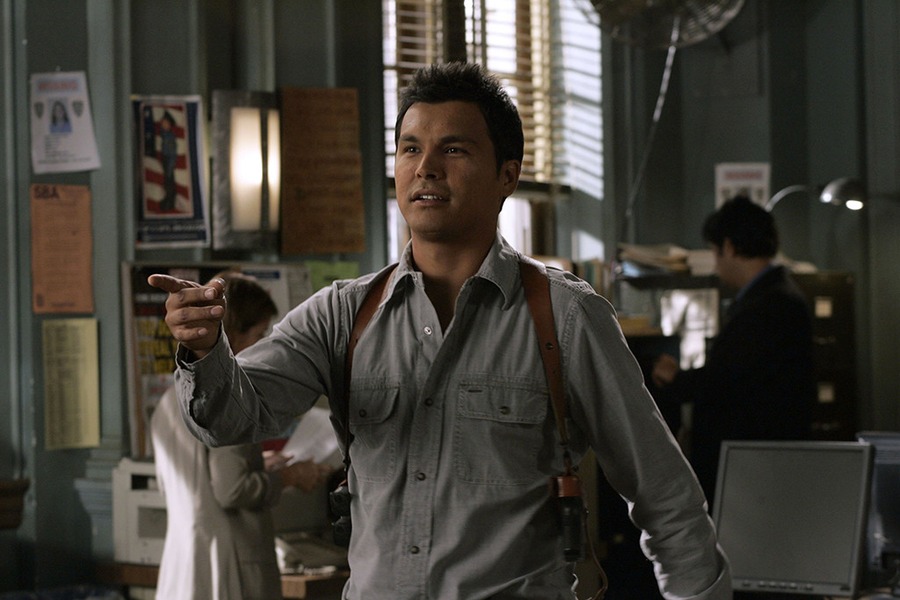 Will Hart/NBC/NBCU Photo Bank
Adam Beach
Adam Beach made his debut as Detective Chester Lake in season eight and joined full-time in season nine. Beach came to Dick Wolf's attention in Bury My Heart at Wounded Knee and he joined the show after. His time on the show was short, he left after season nine for "new adventures."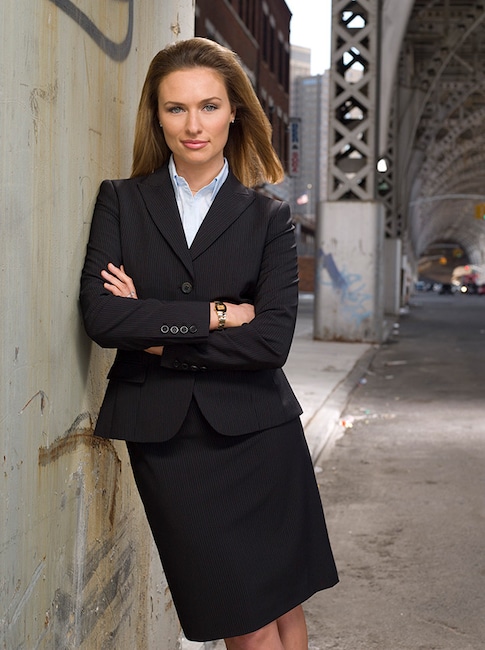 Justin Stephens/NBC/NBCU Photo Bank via Getty Images
Michaela McManus
Michaela McManus joined SVU as ADA Kim Greylek after Diane Neal left the show. She only appeared in season 10 and departed between seasons 10 and 11. In Law & Order: Special Victims: The Unofficial Companion, former executive producer Neal Baer noted the exit was a mutual decision.
Article continues below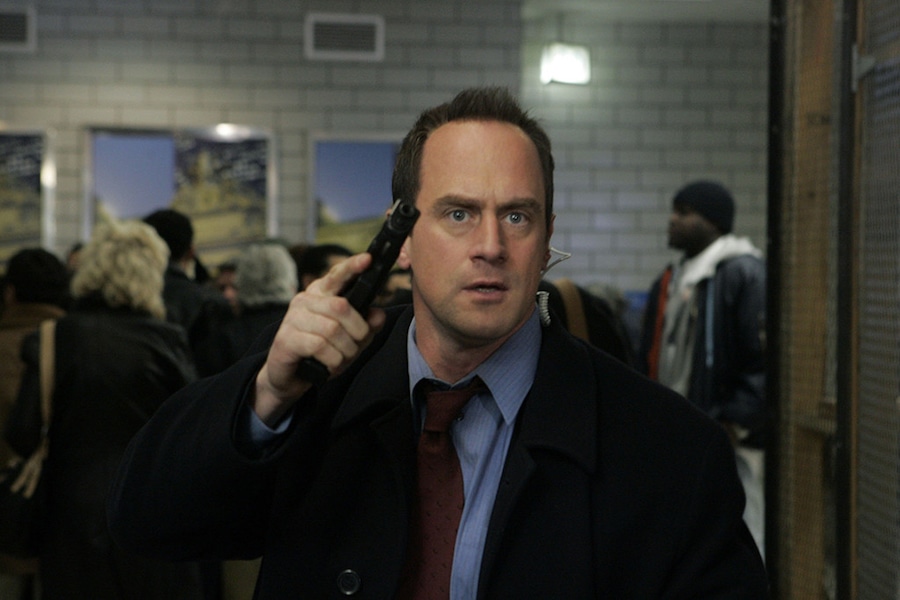 Virginia Sherwood/NBC/NBCU Photo Bank
Christopher Meloni
Christopher Meloni and Mariska Hargitay were the dynamic duo known as Stabler and Benson for the first 12 seasons of Law & Order: SVU. In the season 12 finale, Stabler shoots a young woman who opens fire in the squad room, killing her. He's placed on administrative leave, but cleared of any wrongdoing. However, it was enough to make the NYPD's IAB want to review Stabler's whole jacket. Instead, it was revealed in the season 13 premiere that Stabler handed in his resignation.
In real life, Meloni and the powers that be on the show failed to reach new contract terms.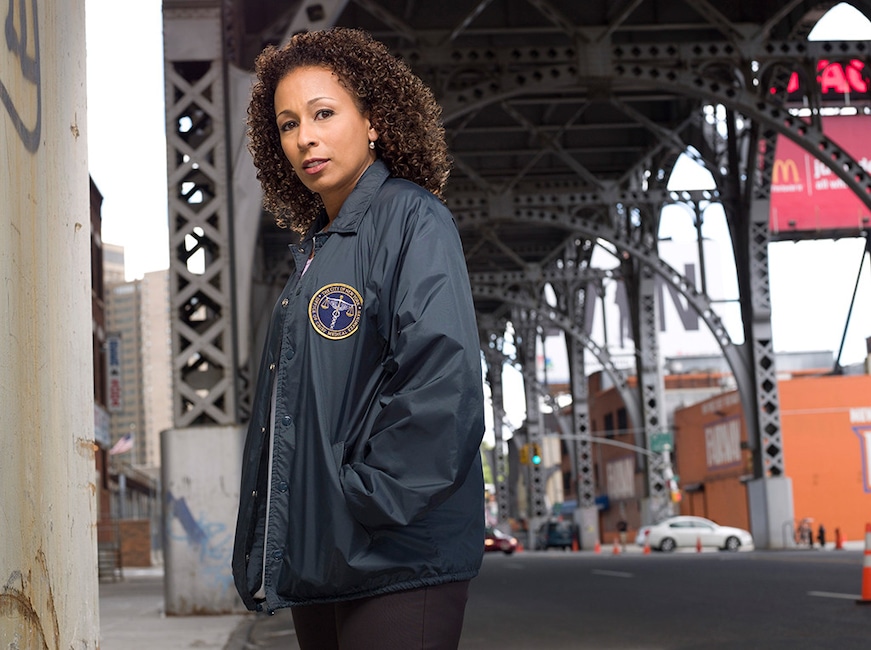 Will Hart/NBC/NBCU Photo Bank via Getty Images
Tamara Tunie
Tamara Tunie recurred as Medical Examiner Melinda Warner for a number of seasons before becoming a main cast member for seasons 7-12. She recurred again in seasons 13-17 and appeared in season 19. No explicit reasoning for Tunie's exit after season 12 has been given.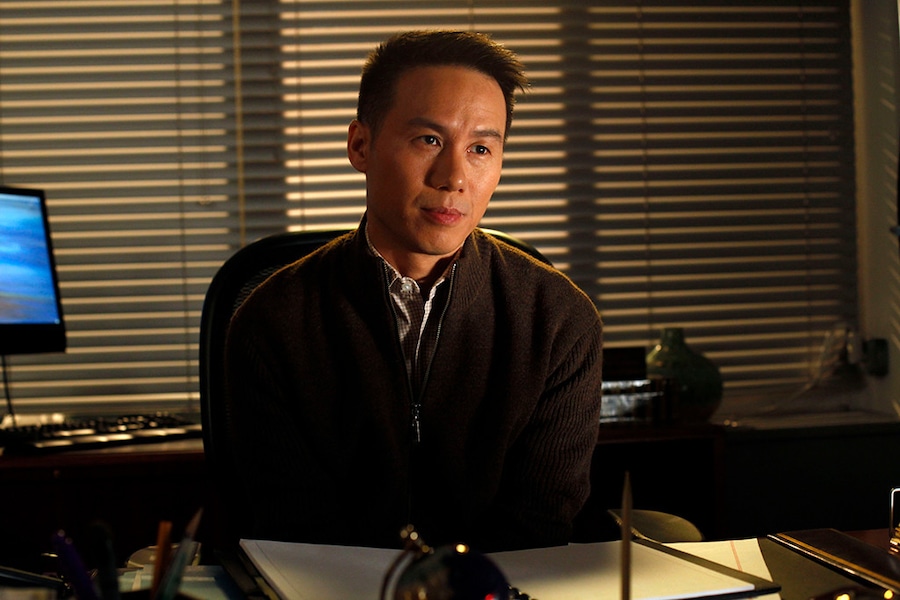 Will Hart/NBC/NBCU Photo Bank via Getty Images
BD Wong
The Emmy nominee for his work in Mr. Robot appeared on a recurring basis as Dr. George Huang from seasons 2-3 before becoming a series regular for seasons 4-12. He left the show to do the short-lived NBC drama Awake, but returned in episodes in seasons 13, 14, 15 and 17.
Article continues below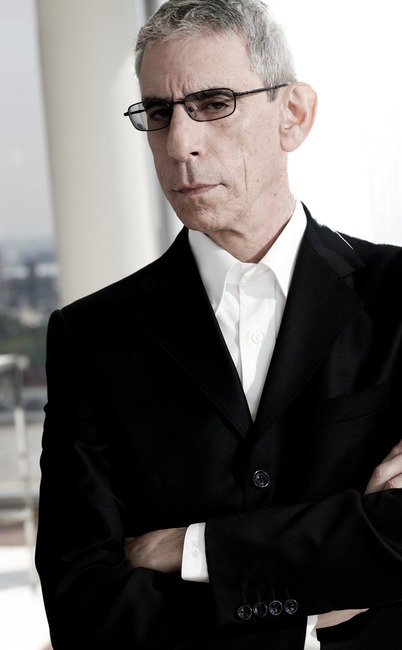 Art Streiber/NBC
Richard Belzer
Richard Belzer played John Munch on more shows than you probably remember, starting on Homicide: Life on Street and appearing on a variety of other shows including The X-Files, Arrested Development and The Wire. Belzer started as Munch on SVU with the first season and left—retired—in season 15. Belzer returned in season 17.
"In the real world, which we try to very hard to simulate, NYPD has mandatory retirement before your 63rd birthday. And we were trying to figure out how to deal with it," former SVU showrunner Warren Leight told said when Belzer left the show. "The reason NYPD does it is because you can't have 65-year-old guys running after guys. It is a hard and fast rule."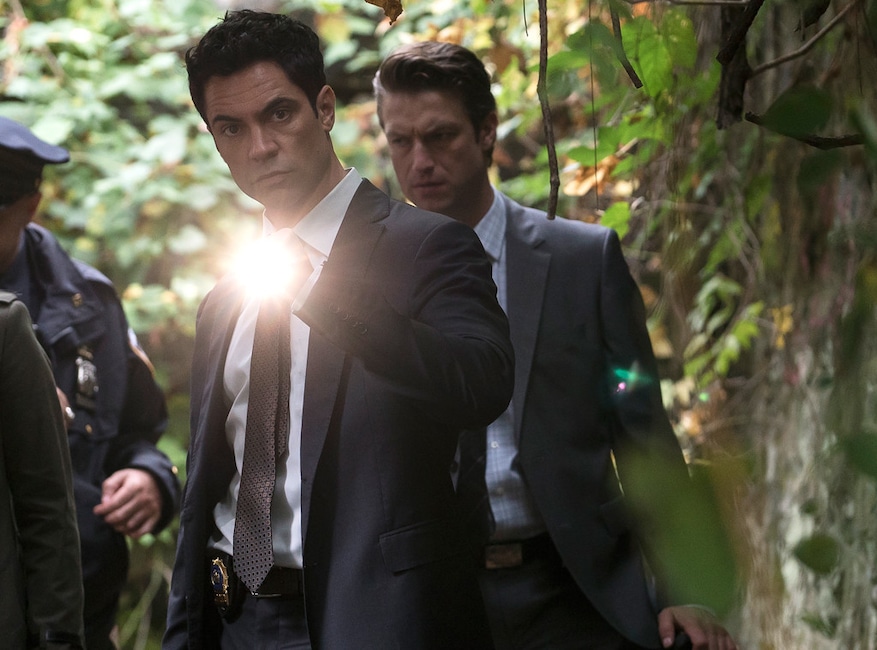 Michael Parmelee/NBC
Danny Pino
Danny Pino joined Law & Order: SVU as Nick Amaro alongside Kelli Giddish (as Amanda Rollins) for season 13, helping fill the void left by Christopher Meloni's exit. Pino's character left the show after being shot to go spend more time with his family.
Former SVU showrunner Leight said it was Pino's decision to leave. "It was, at the end, a good mix of the two. Danny did seven years of Cold Case and The Shield and then four years here. Even last year, he was beginning to want to spread his wings a little. I understood that. At the same time, from a character point of view, we had put his character through a lot. Although his intentions were good, a lot of what he'd gone through ended up putting him in trouble with the brass downtown," Leight told EW.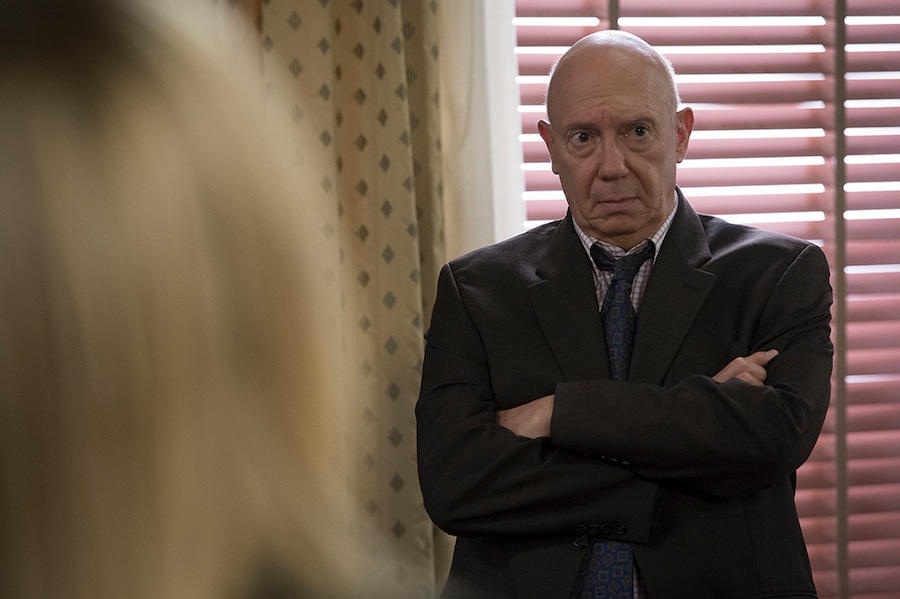 Michael Parmelee/NBC/NBCU Photo Bank via Getty Images
Dann Florek
A crossover character from Law & Order, Dann Florek played Captain Donald Cragen for 15 seasons of SVU. The character left the show after he approached mandatory retirement age. Cragen returned in season 16 to help with an old case.
Article continues below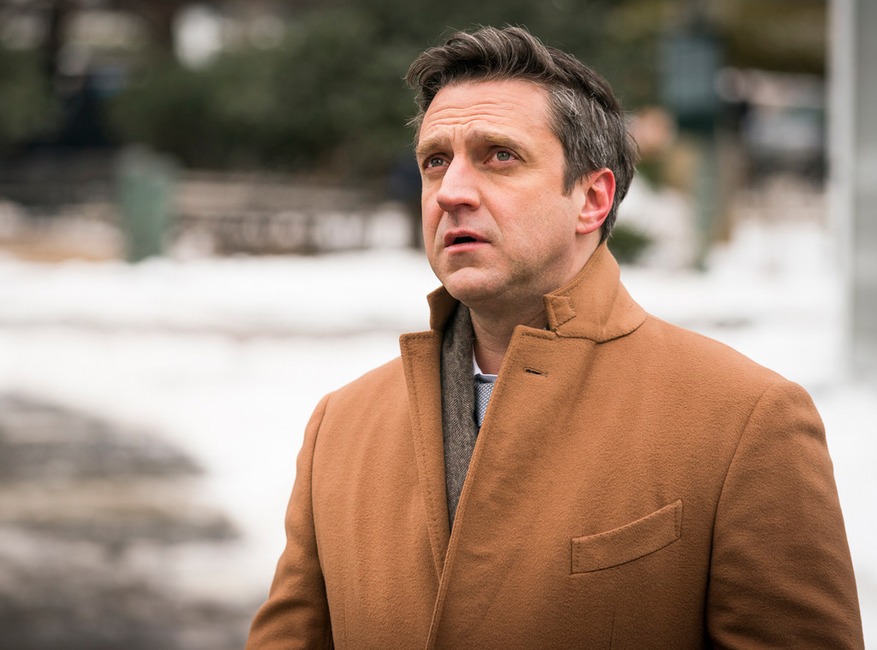 NBC
Raúl Esparza
After six years on the show as ADA Rafael Barba, Raúl Esparza hung up his fictional law degree. The character decided to move on after being put on trial for ending a baby's life in an emotional right-to-die case.
"I've done six seasons, I felt like it was time to go. I had explored a lot of what I thought Barba was about. I just felt it was time to move on. I was also feeling like the role has changed over the years in a way that has been an interesting experience for me," Esparza told EW. "Again, I'm a theater guy, so it's like having a script in front of you that keeps changing every time you go to do it. The learning process of how roles grow over a period of time with a series has been kind of fascinating, and I just felt I had reached the end of what I wanted to explore where they were writing."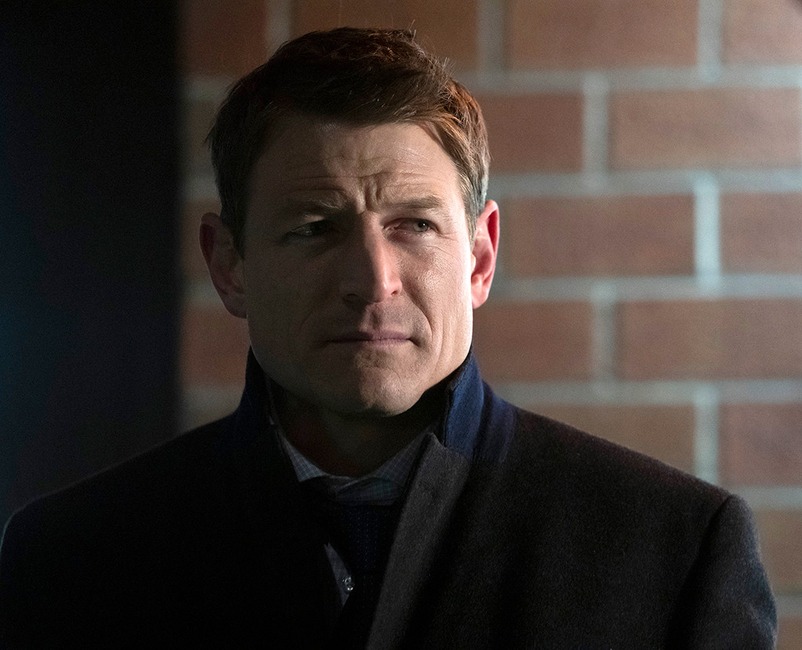 NBC
Philip Winchester
Philip Winchester joined the cast as ADA Peter Stone in season 19, but he only lasted until the end of season 20. After helping set up the season's big bad, he told Benson he had to leave because he became blinded by his affection for her and that can't happen again.
Law & Order: SVU will return fall 2019 for season 21 on Thursdays, 10 p.m. on NBC.
(E! and NBC are both part of the NBCUniversal family.)
Source: Read Full Article