The Best and Worst DCOMs, Ranked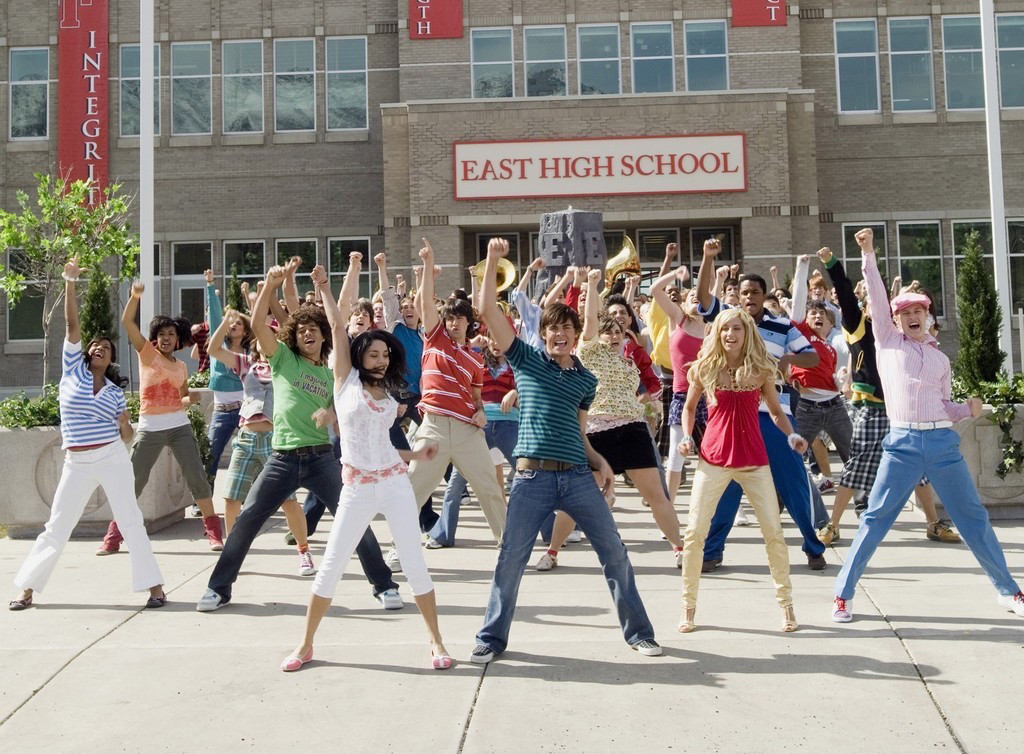 Disney Channel
Might as well stay home from work today, 'cause you've got watching to do.
Disney+ is now officially happening, which means you can not only watch all of Disney, Marvel, Star Wars, and Pixar, but you can also relive those treasured childhood gems known as Disney Channel Original Movies.
Some were better than others and some were literally life-changing, starring some actors who have gone on to be quite famous and others who have fully faded into obscurity. Either way, they're all a joy, and now you can watch them all for $6.99 a month on Disney+.
Back in 2016, around the launch of the 100th DCOM Adventures in Babysitting, we ranked the 10 best and 10 worst DCOMs of all time and honestly we still stand by our ranking. We also would still watch all of the movies on the worst list, honestly.
So without further ado, here's our ranking of the best and worst Disney Channel Original Movies. You already know which one is best, but which one is worst? Have fun finding out!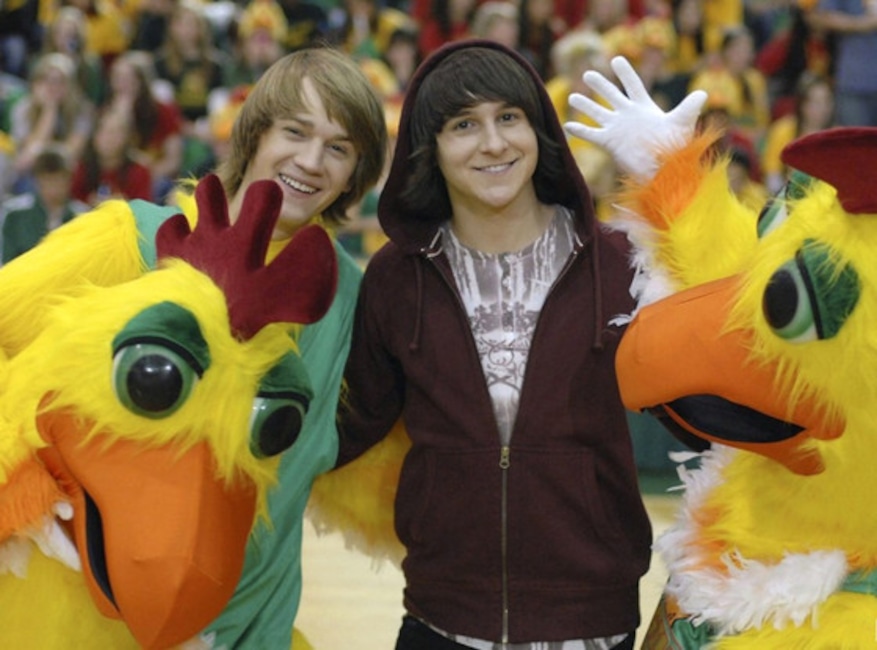 Disney Channel
WORST: 10. Hatching Pete
This one starred the least essential Hannah Montana star (sorry, Mitchell Musso) and featured the tagline "Cock-a-Doodle-Who?" Need we say more?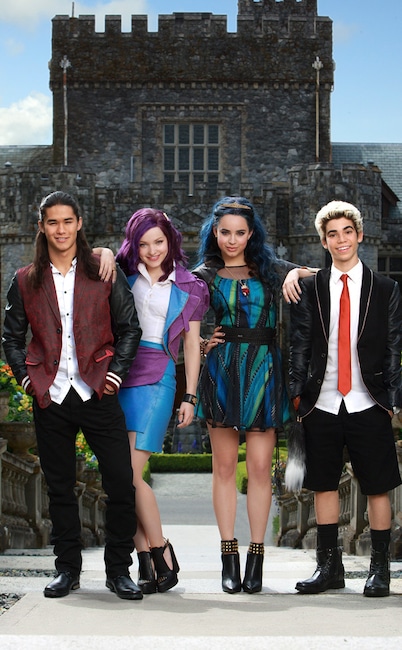 Disney
BEST: 10. Descendants
It's all of the kids of iconic Disney villains (Cruella! Malificent! Jafar!) and heroes (Mulan! The Fairy Godmother! Beast and Belle!) navigating the highs and lows of high school together, with ridiculously catchy songs ("Rotten to the Core" is a highlight) and deliciously campy performances from Kristin Chenoweth and Kathy Najimy added in for good measure. Seriously, what more could you ask for?
Disney Channel
WORST: 9. Under Wraps
This may have been the inaugural DCOM way back in 1997, but the silly story about kids discovering a mummy pales in comparison to the greats that came shortly afterwards. Respect for being the first, but we can't deny that it's one of the worst.
Article continues below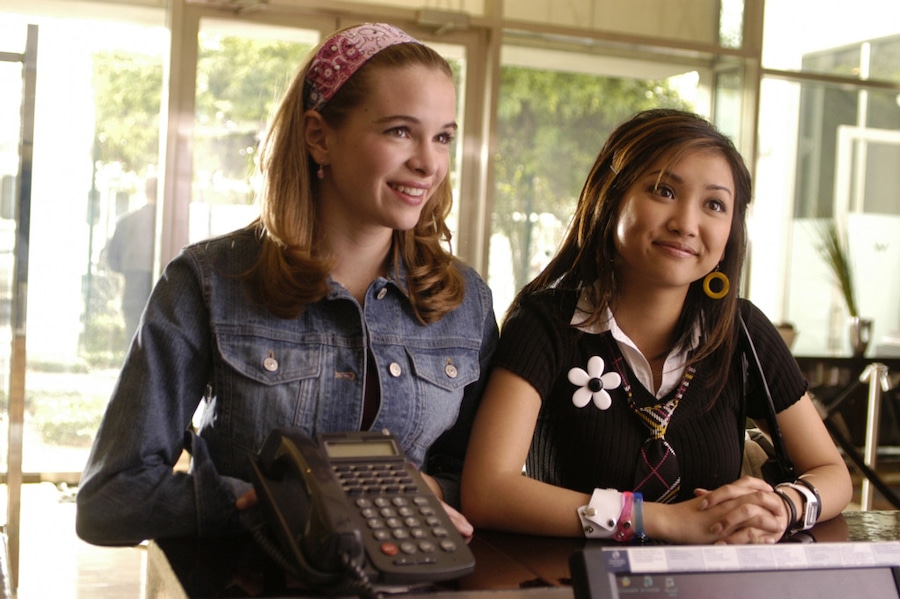 Disney Channel
BEST: 9. Stuck in the Suburbs
What tween didn't dream of having an exciting adventure with their favorite pop star? We certainly did, and it delights us to no end that that pop star was played by SNL's Taran Killam. Add in The Flash's Danielle Panabaker and Disney Channel superstar Brenda Song and you have the ultimate mid-2000s masterpiece.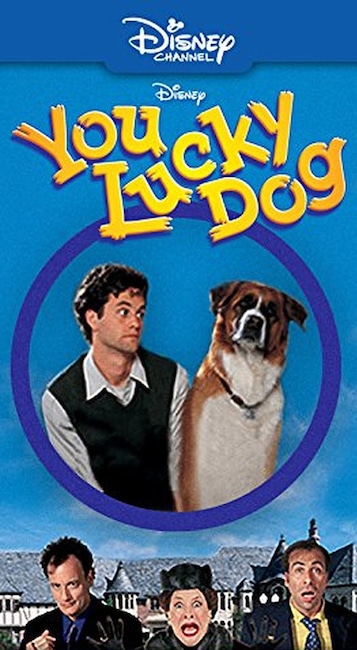 Disney Channel
WORST: 8. You Lucky Dog
Kirk Cameron starred in this clunker as a psychiatrist who could read dogs' minds. And then he turned into one. Woof.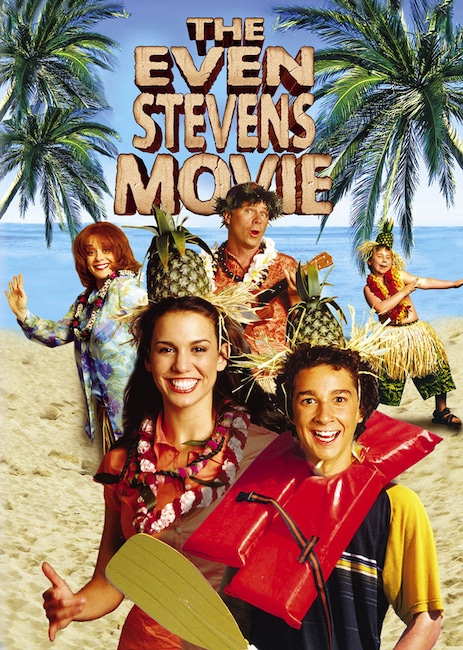 Disney Channel
BEST: 8. The Even Stevens Movie
Even Stevens was one of the best Disney Channel shows, and its series finale was everything we loved about that wacky family, plus Survivor plus Punk'd plus all the joy of Tim Meadows as an evil reality show host. Basically, everything you could ever want from a DCOM.
Article continues below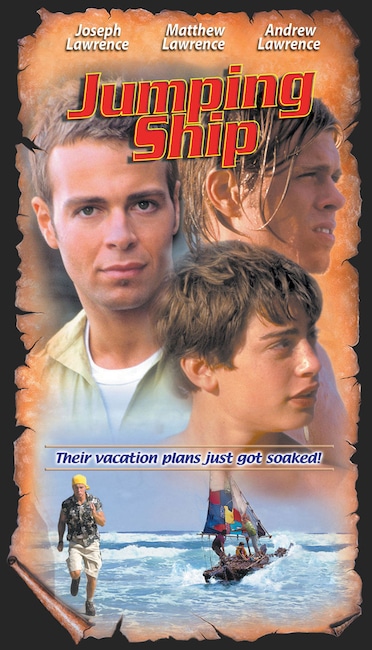 Disney Channel
WORST: 7. Jumping Ship
We weren't the biggest fans of Horse Sense, the Joey and Andrew Lawrence movie that inspired this sequel. But a basic retread of the plot (city slicker cousin and hick cousin don't see eye to eye!) and the addition of middle Lawrence, Matthew, without making him related to the stars, despite their clear resemblance, made us dislike Jumping Ship even more.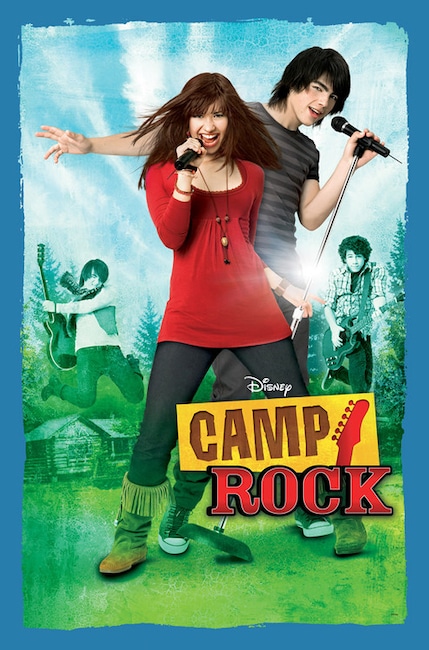 Disney Channel
BEST: 7. Camp Rock
Baby JoBros + Baby Demi = something way better than it would've ever been in lesser hands. Plus, those songs were jams.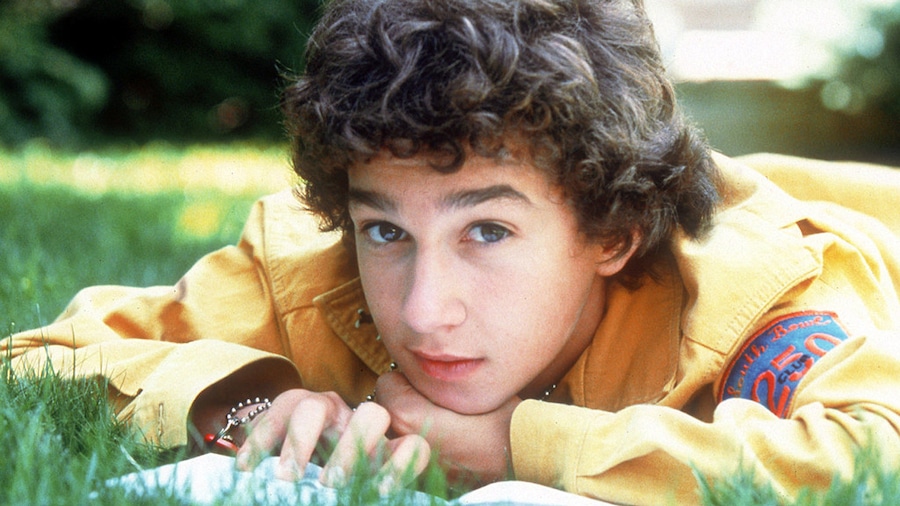 Disney Channel
WORST: 6. Tru Confessions
Whoever thought a young Shia LeBeouf (16 at the time of release) was the right person to play the highly autistic Eddie in Tru Confessions made a serious mistake in judgement.
Article continues below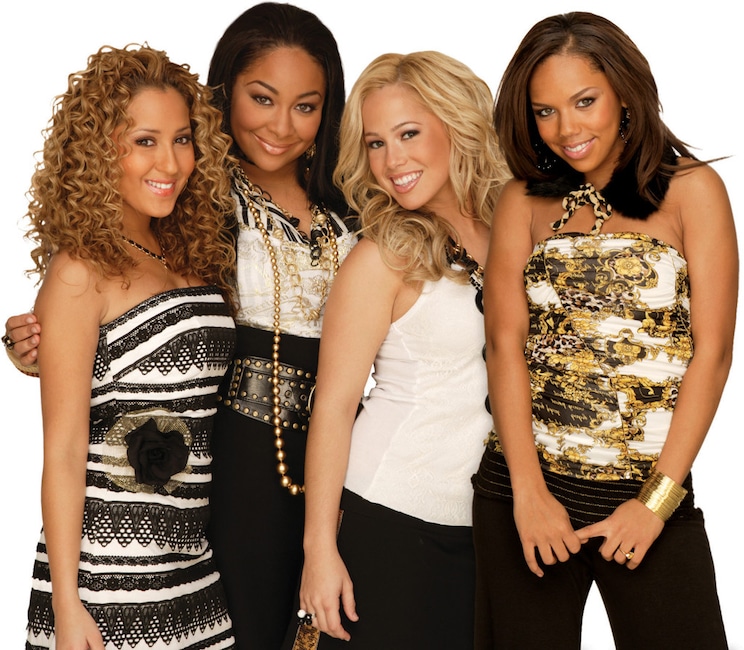 Disney Channel
BEST: 6. Cheetah Girls
Disney did such a good job putting together this girl group (Raven Symone, Adrienne Bailon, Sabrina Bryan and Kiely Williams) that they spawned two more films, multiple platinum-selling albums, tours, video games and even perfumes. All that from a little TV movie based on a book series.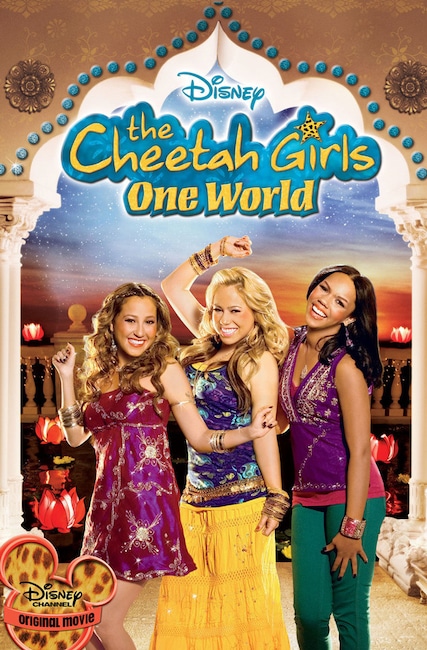 Disney Channel
WORST: 5. Cheetah Girls: One World
How you gonna do a Cheetah Girls movie without Raven? How?! You can't and Disney shouldn't have. The end.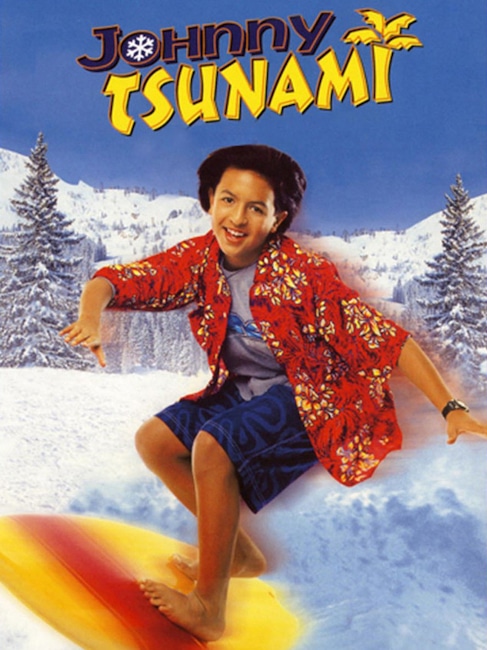 Disney Channel
BEST: 5. Johnny Tsunami
In the late '90s, was there anyone cooler than Johnny Kapahala? This fish-out-of-water story, which saw Johnny (Brandon Baker) move from his beloved Hawaiian home to the snow-capped foreign land of Vermont has us desperate to learn how to both surf and snowboard. Johnny Tsunami also came at us hard with the essential life lessons, like to always be immediately distrustful of snooty skiiers.
Article continues below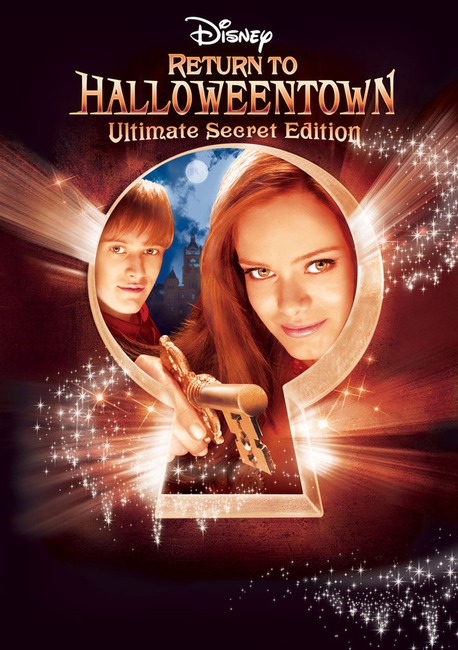 Disney Channel
WORST: 4. Return to Halloweentown
We're just going to pretend that Return to Halloweentown doesn't exist. The fourth in the beloved franchise, it was the first to remove star Kimberly J. Brown from the lead role of Marnie Piper. Her replacement Sara Paxton was fine in the role, but original Marnie was the heart of the Halloweentown franchise. This one just felt emptier than the inside of a jack-o'-lantern.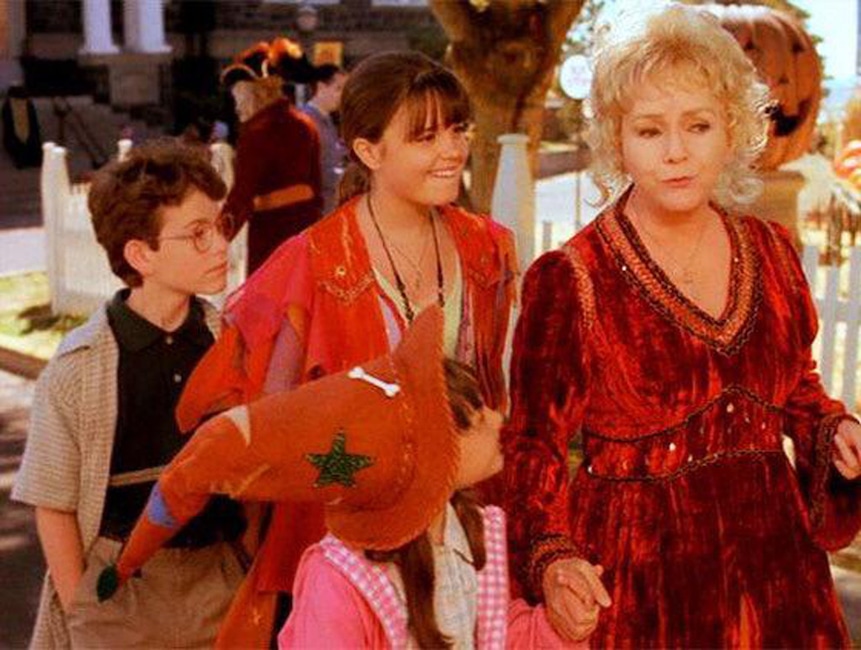 The Disney Channel
BEST: 4. Halloweentown
The first trip to Halloweentown was always the best. Who else didn't want to trade lives with Marnie (Kimberly J. Brown) as she learned on her 13th birthday that she was a witch? Who wouldn't want Debbie Reynolds as their wacky grandma? And who wouldn't want to live in a dimension where it's Halloween all the time?!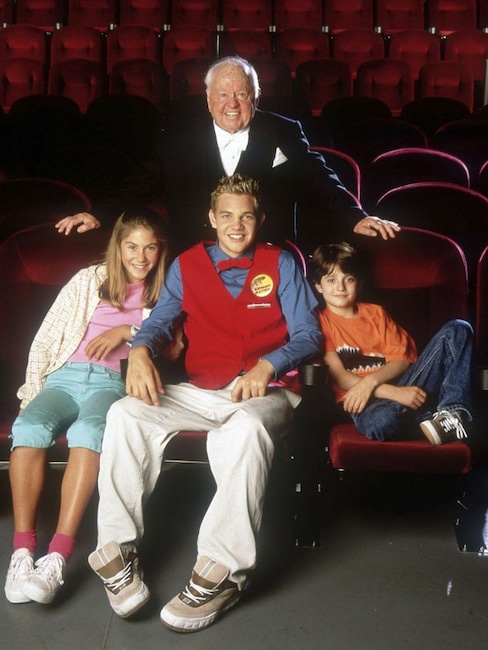 Disney Channel
WORST: 3. Phantom of the Megaplex
The best part of this movie, a subpar Scooby Doo-type whodunit about determining who is under the titular spook's mask, was Mickey Rooney as the senile old man who thought he worked at the theater. The worst part? The rest of it.
Article continues below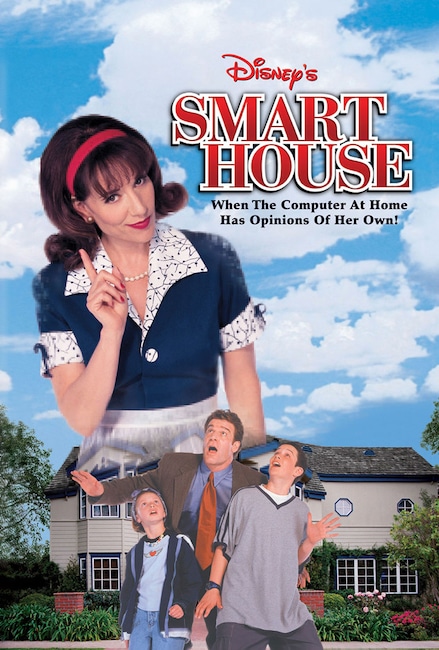 Disney Channel
BEST: 3. Smart House
Smart House blended everything we loved about DCOMs: Cool technology (a computerized house with all the bells and whistles a kid could dream of), some fantastic whimsy (the house coming to life, as personified by Katey Sagal), and a heartfelt lesson about family. Watching this one feels just like home.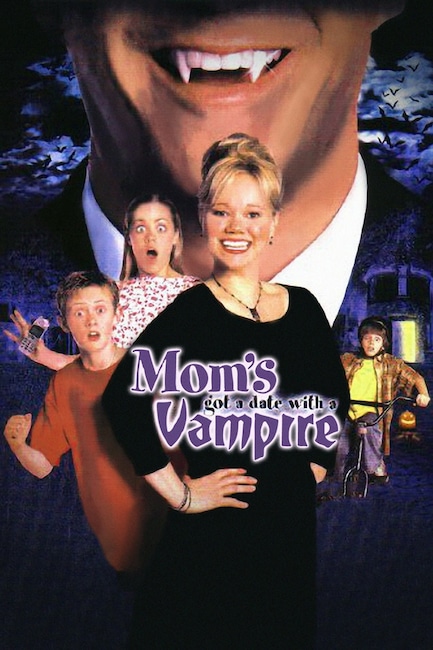 Disney Channel
WORST: 2. Mom's Got a Date With a Vampire
Aunt Hilda from Sabrina, the Teenage Witch dates Mr. Sheffield from The Nanny, only for her kids to find out he's got fangs. We liked this one better when it was called The Lost Boys.
Disney
BEST: 2. Zenon: Girl of the 21st Century
Is there a DCOM more iconic than Zenon? Sure, there's still one to go on this list, but this 1998 adaptation of the book of the same name set the bar for what a DCOM should be. As 13-year-old space station resident Zenon Kar, Kristen Storms was the quintessential DCOM star. Zenon: Girl of the 21st Century made it clear that every successful DCOM needed some totally awesome new slang and an original song worthy of constant rotation on our boomboxes. Zoom, zoom, zoom!
Article continues below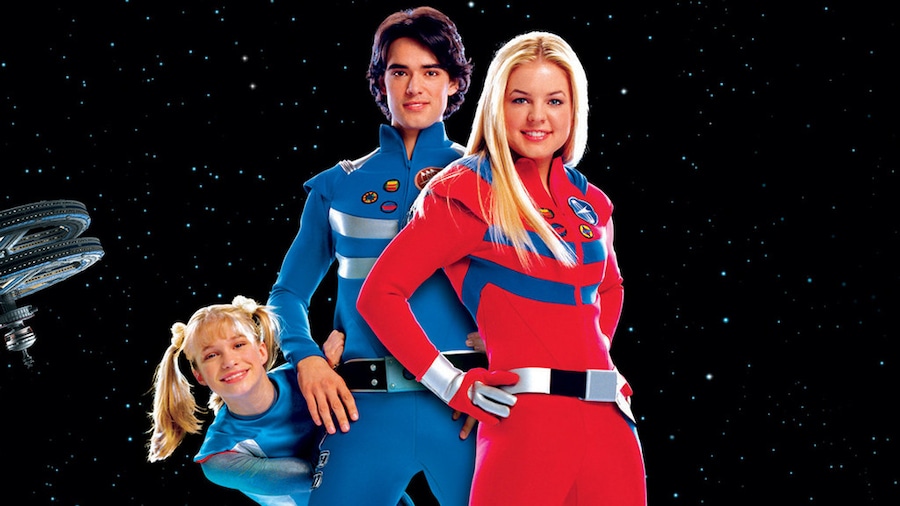 Disney Channel
WORST: 1. Zenon: Z3
Zetus lapetus, the Zenon train ran out of steam fast. Raven Symone jumped ship after the first, and by the time Z3 hit the network, the franchise felt a little long in the tooth. They even replaced Proto Zoa in this one! Zenon was our supernova girl no more.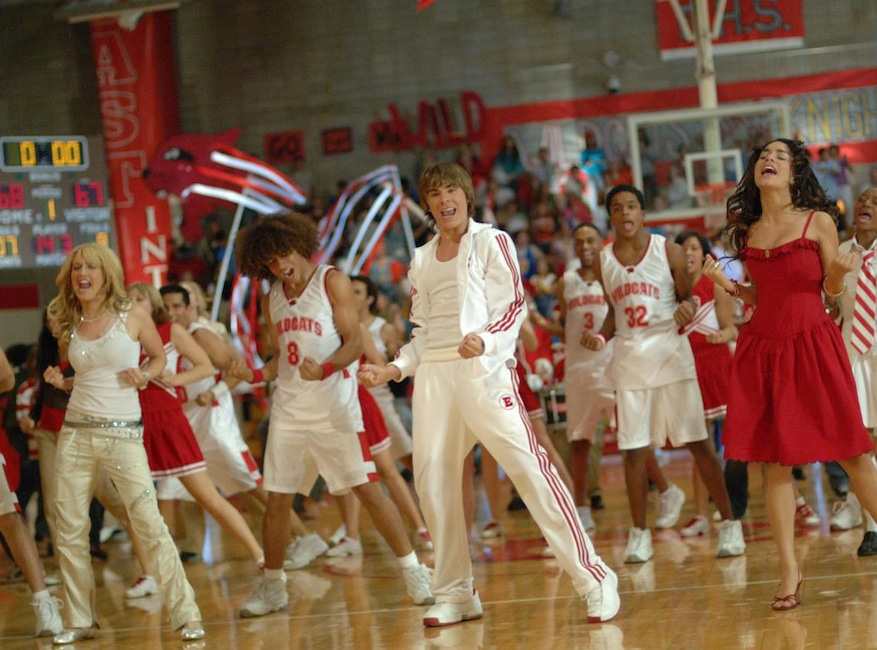 Disney Channel/Fred Hayes
BEST: 1. High School Musical
Did you have any doubt? The movie basically spawned a way of life, delivering unto us Zac Efron, Vanessa Hudgens, Ashley Tisdale and the rest of the cast, while kicking off a three-movie franchise that earned the first and only DCOM theatrical sequel (High School Musical 3: Senior Year). The songs were so killer ("We're All in This Together" is the jam) that the soundtrack was the best-selling album in the U.S. in 2006. This DCOM is so important to the fabric of the Disney Channel that the network is officially returning to East High for High School Musical 4 with a new generation of Wildcats who are sure to be tomorrow's stars. Wildcats for life!
MORE: Disney Channel Hunks: Then & Now
Disney+ is now available for streaming.
Source: Read Full Article