The Major Movie Role That Almost Went To Gwen Stefani
Okay, so we all already know that Gwen Stefani is a seriously talented multi-hyphenate. She's probably best known for her singing chops fronting No Doubt as well as for carving out her own solo career with huge hits like "Hollaback Girl," "The Sweet Escape" and "Rich Girl" under her belt. She's also well known for being a songwriter and fashion designer, bringing her unique style to the masses, as well as for being a dedicated mom of three. But did you know that Stefani was almost an actor? Yep. In a very "Cool" fact about the singer you may not know, Stefani once pretty seriously tried her hand at acting.
While we know her more today for her jealousy-inducing loved-up romance with Blake Shelton and her on/off role as an intermittent coach on "The Voice," Stefani had big acting dreams that almost landed her a huge role back in the 2000s. We're not talking Britney Spears in "How I Met Your Mother" here either (though we did love that cameo!) because this was a major role in a major blockbuster alongside a major A-List actor.
So, what was the role and what really happened? Keep on scrolling for what you need to know about Gwen Stefani, the actor.
Gwen Stefani was almost cast in Mr. and Mrs. Smith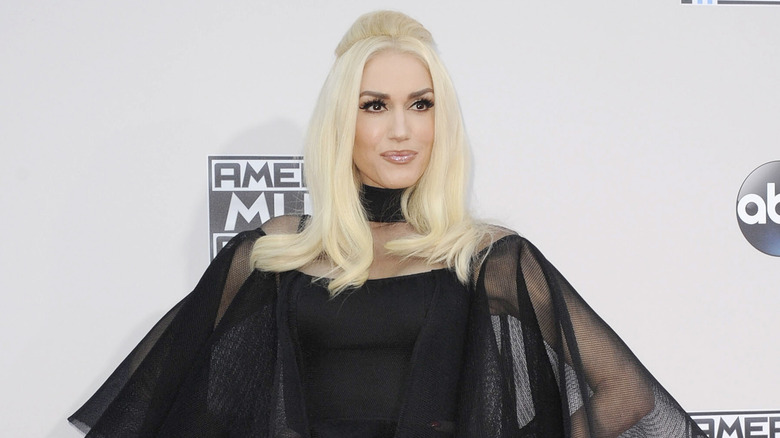 Just call her Mrs. Smith! Gwen Stefani's career almost took a very drastically different path, as she actually auditioned for — and very nearly got — Angelina Jolie's role opposite Brad Pitt in "Mr. and Mrs. Smith." Stefani opened up about her almost gig in 2016 on "The Howard Stern Show," when she admitted she "went to a bunch [of auditions]" and thinks she was very close to cinching the now iconic role. It sounds like Stefani didn't quite have the determination to go all the way in the acting world though, telling the host, "[It was] very competitive and I wanted to do it, but I wanted to do music more."
Stefani previously teased what happened when she opened up about the process to Vogue in 2008. "It was between me and Angelina Jolie, and I'm like, 'Oh, great. I got a shot here.' The whole acting thing really feels like something I could do. Whenever I've done it, whenever I had moments where it works, it's just like performing," she confessed.
Of course, things could have been very different had Stefani landed the role, as "Mr. and Mrs. Smith" brought Pitt and Jolie together as a couple. As for Stefani, if she was busy with the acting world she may never have landed her "The Voice" gig and may never have sparked up a romance with Blake Shelton! Now that's a reality we wouldn't want to live in.
Gwen Stefani has dipped her toe into the acting world multiple times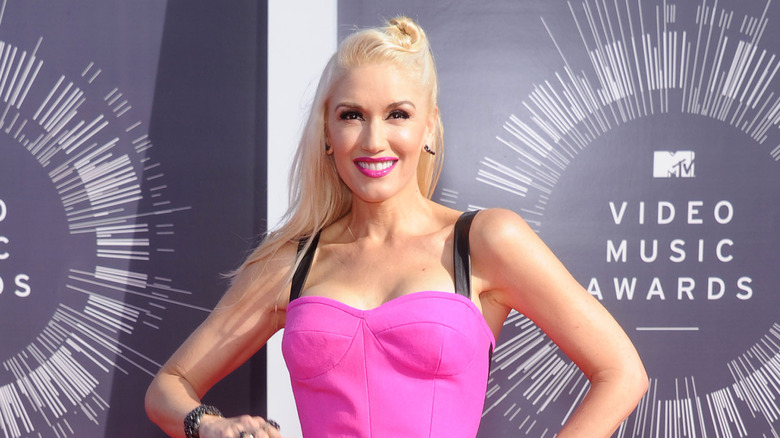 Despite not landing that coveted role in "Mr. and Mrs. Smith," Gwen Stefani has showed off her acting chops to the world a few times before. Back in 2004, she appeared alongside Leonardo DiCaprio in the movie "The Aviator," starring as Jean Harlow. She's also played herself in a number of movies and TV shows, including "Zoolander," "Portlandia," and "Dawson's Creek," before appearing as the voice of the little pink creature DJ Suki in the 2016 animated movie, "Trolls" (via IMDb).
As for if we could ever see Stefani taking on a bigger and more serious role on the big or small screen? Well, we'll have to wait and see on that one. Stefani did reveal back in 2004 though that she found acting harder than performing on stage while speaking about her smaller role in "The Aviator" but teased she'd like to take on more acting gigs. She told MTV News, "It's not as theatrical, it's a lot more subtle, and that's a lot harder. Simpler is usually harder. So I would love to do more. I got my feet wet, but I would love to go swimming." 
Whether she branches out into acting more or takes a different direction entirely, we can't wait to see what Stefani does next!
Source: Read Full Article