The Truth About Shannon St. Clair From Love Island USA
"Love Island USA" is a reality series that follows singles on a tropical island who have a chance at finding love — and money. After a successful Season 1, the series hit a roadblock during the COVID-19 pandemic, and instead of being whisked away to a paradisal island the cast members were set up on the Las Vegas Strip, per Screen Rant. For Season 3, the 12 singles that were brought on the show for a shot at finding a partner — and $100,000 cash — stayed in villas in Hilo, Hawaii. Potential new partners are added throughout the season to entice castmates to decouple.
After the Islanders were settled in and found their original couples, two new guys were injected into the mix. Wes Ogsbury, a Harvard graduate, and Slade Paker, an advertising business owner, came to spice the show up, per Women's Health. Another castmate who made a splash late was Aimee Flores. The private chef announced herself by sending a flirtatious text to Josh Goldstein when she invited him to join her in the hot tub. Josh had coupled up with one of the original castmates, Shannon St. Clair, prior to Aimee's arrival. Shannon was less-than-thrilled to see Aimee flirt with her beau. Keep reading to find out more about Shannon and the interesting love life she had before joining the show.
Shannon dated a famous person before 'Love Island'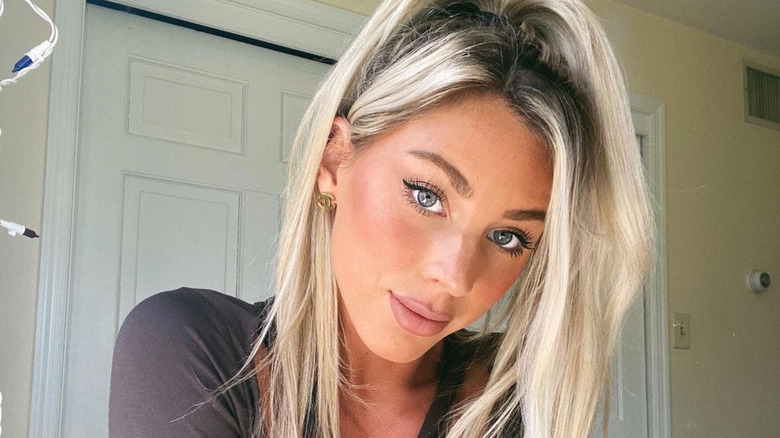 Shannon St. Clair is from a small town in Pennsylvania, and she stayed close to home for college where she attended Temple University, per LinkedIn. In 2019, she graduated with a bachelor's degree in marketing and later worked for a construction company. During college, she had several gigs including working as a bartender and being a cheerleader for Xfinity Live in the Philadelphia area. 
Shannon has a popular Instagram page where she posts travel snaps, plenty of beach pics, and the occasional Fashion Nova partnership upload. The "Love Island USA" star has a bold personality and does not hold back. "I have a lot of strong qualities," she told Parade. "Big things come in little packages," she added. "I just think that I bring a lot of energy wherever I am," Shannon said in her intro video (via Instagram). "You've gotta be the total package to get me. If I want it. you'll know. Also if I don't want it, you'll know."
Before she sought love on "Love Island USA," Shannon was romantically linked to Barstool CEO Dave Portnoy. As covered by Page Six, in February sources confirmed that the media mogul had been spotted hanging out with Shannon in Miami. The reality TV star had previously revealed that she was attracted to muscular men, and she wanted to "latch onto their muscles like a little koala," per Screen Rant.
Source: Read Full Article