'This Is Us': Why Was the Show Just Renewed for 3 Seasons
After a dramatic first half of the series, This is Us fans are waiting with bated breath to see what is in store for the next season. While we already knew the show would be back for a fourth season, it was just announced that NBC has decided to go ahead and order Season 5 and Season 6.
Fans can now rest assured that even if all of their most asked questions about the characters on the show don't get answered this fall, they will hopefully be addressed before the finale in Season 6.
It had been revealed that the show's rating had gone down in season three. If the show had better ratings in the first two seasons, why did NBC decide to go ahead and renew the show for three more seasons? Here is what we know.
What kind of ratings did the third season of 'This is Us' receive?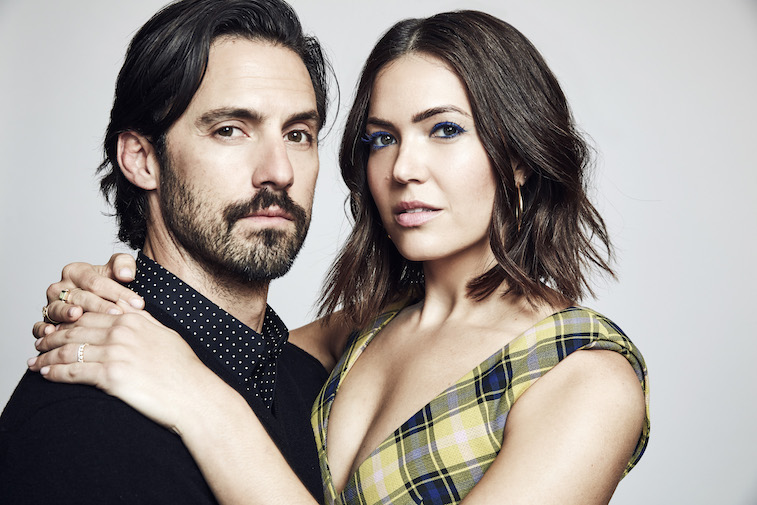 Season two of This is Us had 25% more viewers than season three. However, the 8.3 million viewers that tuned in to watch the third season of the dramatic and heart-wrenching series was still more impressive than any other NBC dramatic series had received last fall.
The only other drama that came close to attracting as many viewers was Chicago Med that had an average viewer count of 8.2 million.
Even though the ratings may have dropped a little bit this past season, it is still the highest-rated drama series that is on television today. This show still has a loyal fanbase that is tuning in every week to find out what else is in store for the Pearson family, which is what has made it one of the most-watched drama series on any network.
This is Us has also received several awards, including two Screen Actors Guild Awards and 17 Emmy nominations.
Why was 'This is Us' just renewed for three more seasons?
Having any television show get a three-season renewal is a bit uncommon. According to Deadline, only super big-named shows, like The Big Bang Theory, ever get the green light to create three more seasons at a time.
However, with the amount of success that this show has already accumulated in the short amount of time that it has been on the air, NBC didn't really feel like they had anything to lose by ordering three more seasons of this groundbreaking show.
Also, the shows creator, Dan Fogelman, has already announced that he intends for the show to end after Season 6. By NBC giving three more seasons, this means that Fogelman can continue to tell the story of these beloved characters the way he had originally intended to, without having to worry about their storyline getting cut short.
Will the show end after Season 6?
While Fogelman may have stated already that he does not expect the show to go on for more than six seasons, the executives at NBC may try to persuade him to change his mind in the future.
According to Deadline, when the co-chairman of NBC, Paul Telegdy, was asked if This is Us has a chance at being on the air past season six, he responded by saying: "We're keeping it open for now. Creator Dan Fogelman has a plan for the show, for now, it's being picked up for three more seasons."
The Presidents of Scripted Programming at NBC Entertainment had also voiced their opinion of the show, saying:
"In a television landscape with nearly 500 original scripted series, there are very few, if any, that have the critical and cultural impact of This is Us, and we couldn't be more proud to bring fans three more seasons of a show that so well represents the NBC brand."
So, it looks as if all of the big shots at NBC would be more than happy to see the show continue on for many more seasons. However, Fogelman seems to have a very specific direction that he would like the show to go.
Only time will tell if the creative team for This is Us will decide to change their direction and keep the show on the air for a little longer than they had originally planned.
Source: Read Full Article