Why Is Paul Thomas Anderson's 2021 Movie Called 'Licorice Pizza' and What Does It Mean?
Paul Thomas Anderson's ninth film, Licorice Pizza featuring Bradley Cooper, is coming to theaters nationwide on Christmas Day. The Oscar-nominated director of films like There Will Be Blood, The Master, and Boogie Nights shot his latest film in the San Fernando Valley where he's lived much of his life.
Set in 1973, the film captures a time of political turmoil, cultural change, and a gas crisis. So where did the film get its unique title? And what does it mean?
'Licorice Pizza' was originally titled 'Soggy Bottom'
'Licorice Pizza' tells the story of teenager Gary Valentine, an aspiring actor and businessman, and Alana Kane, a young woman in her twenties. She gets drawn into the younger man's plans of auditioning for movies, starting a waterbed company, and engaging in a mayoral campaign.
Viewers follow along on the journey of their first love. Their adventures also bring them into the orbit of real-life Hollywood figures like producer Jon Peters, played by Cooper.
The film has a lighter tone than Anderson's previous films and used the working title Soggy Bottom. Soggy Bottom is both the name of the production company the movie was filmed under and the name of Gary's waterbed company in the film.
Anderson explained that the title reached the press who mistakenly thought it was the final title. But the name just didn't sit well with Anderson. After months of deliberation, he went with the title Licorice Pizza.
The meaning behind 'Licorice Pizza'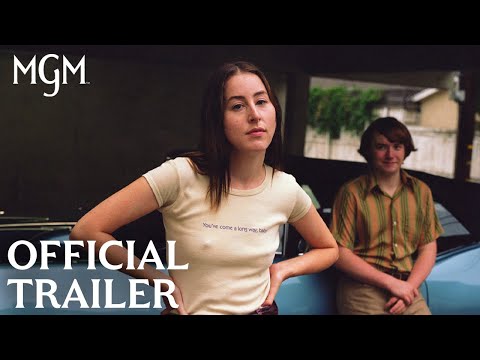 Anderon told Variety that the two words together evoke memories of his childhood. The 51-year-old recalled a chain of record stores in Southern California called Licorice Pizza. For him, the title captured the spirit of the film. Anderson also thinks that it just looks good on a movie poster.
"Licorice pizza" is a slang term for a vinyl record. The shiny black color of most records does resemble licorice candy, and it's a round shape comparable in size to a small pizza. The Licorice Pizza chain of record stores in Glendale, California opened in the '70s.
The popular stores appeared in the film Fast Times at Ridgemont High, too. That movie along with American Graffiti inspired Anderson as he crafted this film. Both of those were also set in the San Fernando Valley.
'Licorice Pizza' is a different type of movie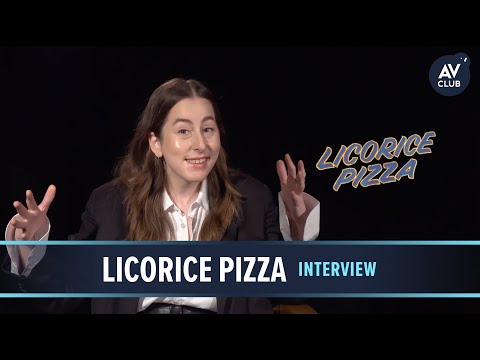 Anderson's film is the debut for both of its lead actors. Co-star Alana Haim is part of the popular rock trio Haim, along with her older sisters Danielle and Este. It's her first try as an actor. Anderson believed she looked like a girl from the Valley — perfect for the part. He was also a fan of her enthusiasm and ferocity.
Cooper Hoffman, son of the late Philip Seymour Hoffman, has been around Hollywood his entire life. While it's his first professional movie role, the Licorice Pizza director explains that Cooper has many years of acting experience making films with Anderson and his family, including his wife Maya Rudolph. Anderson said he did talk to other young actors about the part, but they seemed too established and ambitious for what he sought.
Anderson acknowledges that the film is much lighter than his usual creations. He explains that he wasn't consciously trying to make lighter fare. The idea came to him at a time when he was stalled on some heavier projects.
The director maintained his momentum when working on Licorice Pizza. Anderson said he never lost enthusiasm for the project during its development and production. Licorice Pizza's cast is packed with talent. Beyond the two leads and Cooper, characters include Tom Waits, Benny Safdie, Ben Stiller, Sean Penn, Rudolph, and John C. Reilly.
Source: Read Full Article