10 Celebrities Who Placed The Winning Bid For Insanaly Expensive Things At Auctions
Celebrities are known for their lavish lifestyles and spending thousands of dollars without thinking twice. Some of them enjoy updating their collections at auctions. Rare pieces of arts and jewelry are some of their favorite items. It is also the perfect chance to acquire an item that belonged to someone they admire.
RELATED:  10 Most Expensive Paintings Ever Sold At Auction
Usually, celebrities are secret bidders, so it is easy to assume some expensive purchases remain a secret. However, some celebrities don't mind to use their real name during an auction, especially if the money goes to charity. Keep scrolling and find out ten times stars placed the winning bid during an auction.
Click the button below to start this article in quick view
10 Leonardo DiCaprio – $18.000 on a Chanel bag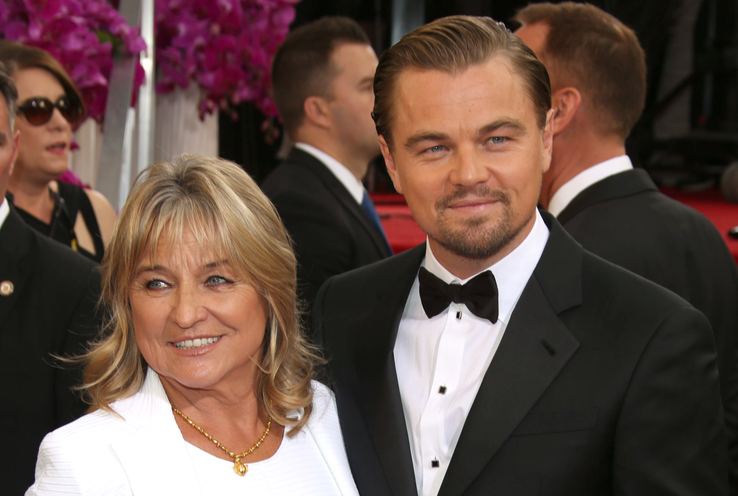 In 2016, Leonardo DiCaprio bought an $18.000 Chanel purse during an auction at Heart Fund's Generous People Dinner Gala in Cannes. He got it as a gift to his mother, who was with him during the event.
The Once Upon a Time in Hollywood actor is a fan of auctions, especially if the money will help important causes. His name appears multiple times on this list. The actor created the Leonardo DiCaprio Foundation, which stages an annual auction where all the money collected goes to charity.
9 Kim Kardashian – $64.900 on Elizabeth Taylor's jewelry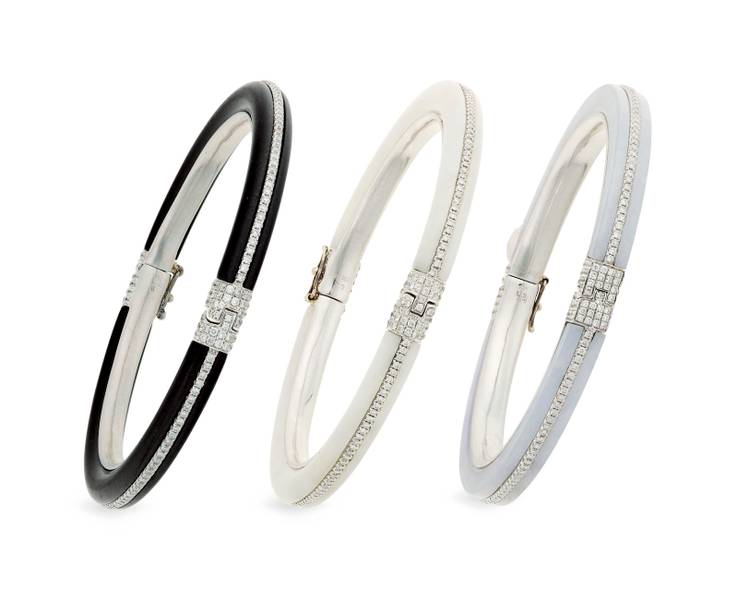 Kim Kardashian is a huge Elizabeth Taylor fan, so it is no surprise she was present at the Elizabeth Taylor auction. The reality show star bought three jade bracelets creates by Lorraine Schwartz. Taylor used them every day for years. Kim paid $64.900, much more than the $8.000 that was expected.
RELATED: 10 Most Expensive Things Kim Kardashian Has Bought
"If you have a piece of jade, the energy goes into the piece and you absorb the energy," Kardashian said to Forbes. "So I can feel Elizabeth in the piece. Elizabeth Taylor is iconic. She is my idol and my icon."
8 Leonardo DiCaprio – $127.000 on Ed Ruscha Painting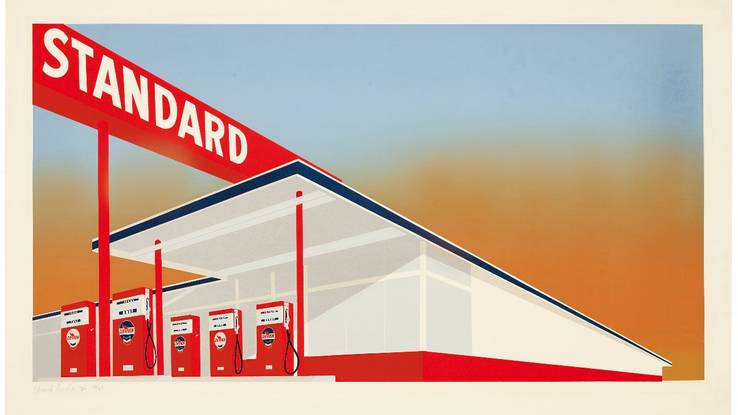 Leonardo DiCaprio is also a huge fan of fine art. The actor has an impressive collection that is worth millions. DiCaprio likes classical painters, but he also enjoys supporting contemporary artists. A significant part of his collection was acquired during auctions.
In 2017, DiCaprio bought an Ed Ruscha painting for $127.000 at a charity gala to raise money for Haiti. He has several other paintings of Ruscha at his collection. The event raised over $37 million, and it was organized by Sean Pean. Bill Maher and Nick Jonas moderated the bids and several A-list stars attended the auction.
7 Steven Spielberg -$180.000 on Bette Davis' Oscar
In 2002, Steven Spielberg paid $180.000 for Bette Davis' Oscar during an auction. Davis received the best actress award for her role in 1935's Dangerous. The amount doesn't include taxes and fees. The director donated the Oscar to the Academy of Motion Picture.
It is not the first time Spielberg bought an Oscar. In 2001, he paid $578.000 for another Bette Davis' Oscar garnered for her performance in Jezebel. He also bought Clark Gable's Oscar for his role in It Happened One Night. Spielberg donated both of them.
6 Kim Kardashian – $379.500 on Jackie Kennedy's watch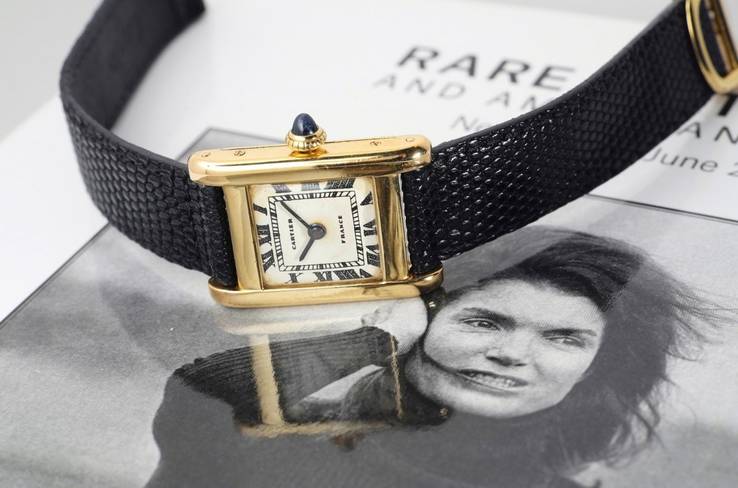 What Kim Kardashian and Leonardo DiCaprio have in common? Both like to invest their fortune on auctions. They are the only two names that appear on this list multiple times.
TMZ revealed that Kim Kardashian was the secret buyer who bought Jackie Kennedy's Cartier Tank. The star paid $379,500 for the piece, a much higher price than the $12.000 estimated by the organizers.
The 18k gold watch was created in 1962 and the former First Lady wore it on several occasions. It was a gift from her brother in law and it features the words "Stas to Jackie, 23 Feb. 1963. 2.05am to 9.35am" engraved.
5 Mariah Carrey – Marilyn Monroe's piano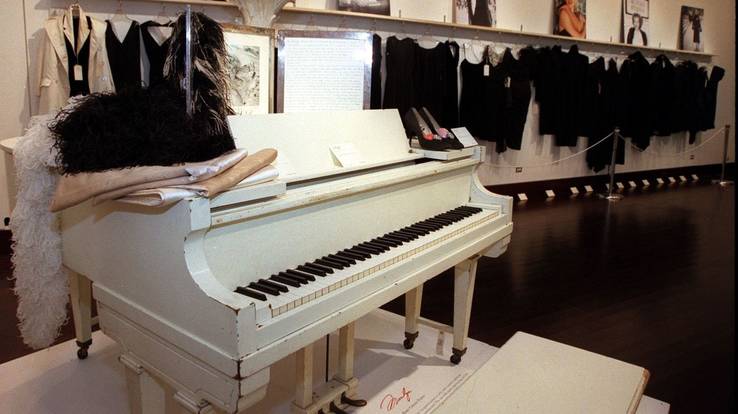 Mariah Carrey is known for her lavish lifestyle and she doesn't think twice before buying something. The singer is a huge fan of Marilyn Monroe and she has some items of the late actress in her collection. The most valuable one is the white piano she got $662,500 during an auction. "It's my prize possession," the singer told Vogue.
RELATED:  10 Crazy Expensive Things Mariah Carey Has Bought
Rumors say Carrey keeps the piano in her massive closet at Tribeca. In the same auction, the singer bought a black lacquer compact that belonged to Monroe. She paid $34,500 for it.
4 Jennifer Aniston – $450.000 on a painting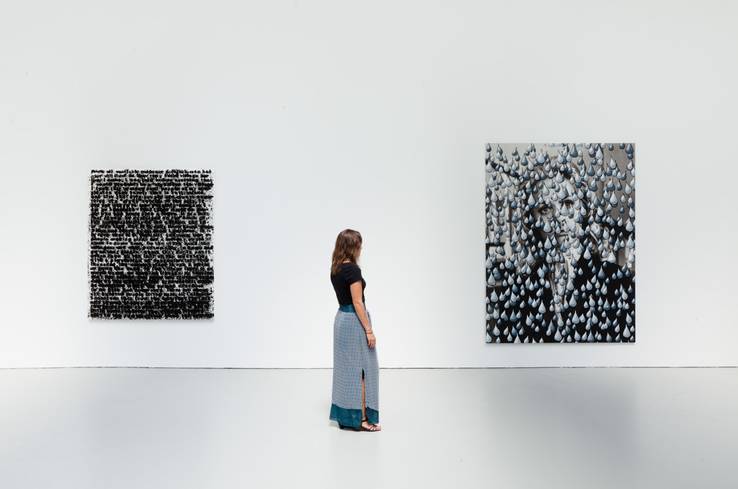 Jennifer Aniston bought a $450.000 painting during the Haiti charity auction at Christie's in 2011. She made the purchase together with her then-boyfriend Justin Theroux. The event raised $13.7 million to help the Caribbean country, with several celebrities attending the event.
The painting is Stranger #44 by Glenn Ligon, one of the most important contemporary artists alive. The amount paid by the Friends actress set a record price for his work. Before that, his most expensive painting was sold for $434,500.
3 Leonardo DiCaprio – $1.2 million on Salvador Dali painting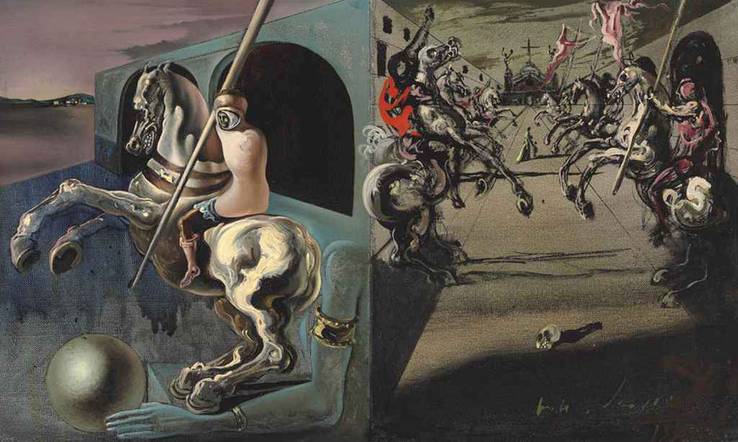 In 2011, Christie's promoted an auction with paintings of Salvador Dali, Picasso, and Matisse. Unsurprisingly, Leonardo DiCaprio was one of the names who attended the exclusive event. It was a unique opportunity to update his prestigious art collection.
DiCaprio bought the surrealist painting Chevaliers en parade by Salvador Dali. He paid $1.2 million for it.
"He bid on the Picassos, but it was clear the Dali was what he wanted," said Rachel Stekson, who works in a Manhattan gallery according to Business Insider. "He turned around and was like, 'Yes!'"
2 Lady Gaga – Michael Jackson items
In 2012, Lady Gaga bought not one, but 55 items that belonged to Michael Jackson during an auction. Although it is unclear the total amount Lady Gaga spent, the whole auction raised over $5 million. Gaga might be responsible for over $1 million.
"The 55 pieces I collected today will be archived & expertly cared for in the spirit & love of Michael Jackson, his bravery, & fans worldwide", the artist posted on her social media.
Gaga collects items that belonged to Michael Jackson and buys them all over the world. She paid $193.000 for his iconic Swarovski-encrusted crystal glove.
1 Hugh grant – $2.4 million on Elizabeth Taylor painting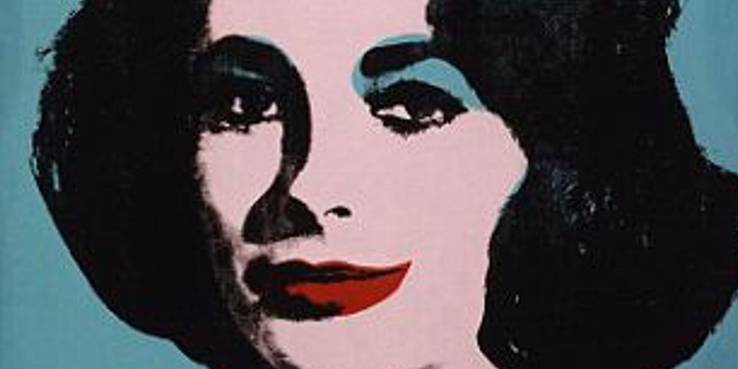 Hugh Grant was praised for his great knowledge in art when he bought an Elizabeth Taylor painting by Andy Warhol for $2.4 million in 2001. However, it was almost an accident. He was drinking for two days and asked his assistant to bid while he was in New York.
"And to my horror, she did, and even worse, got it", he said to the Daily Mail.
However, it was a great choice. In 2007, the actor sold it for almost $15.8 million. An impressive profit for a drunk bid!
NEXT: 10 Ridiculously Expensive Things Emma Stone Has Bought
Tags:celebrity,Luxury
Source: Read Full Article