Bella Hadid on Racism in Fashion: "I Hate That Some of My Black Friends Feel the Way They Do"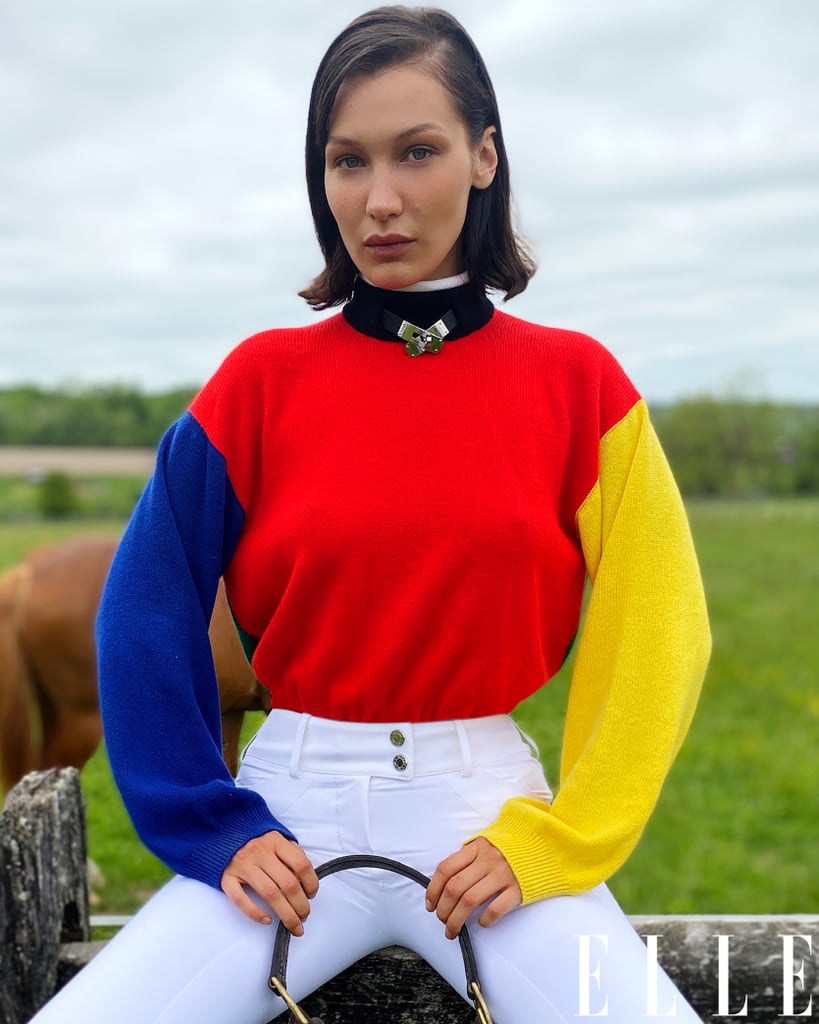 The events of the last two months have caused many people — particularly those with ties to the fashion and beauty industries — to reflect on the roles they've played in upholding or turning a blind eye to racist systems. That includes model Bella Hadid, who recently opened up about the bigger changes she hopes to see in the industry when it's finally safe to move forward with fashion season.
Hadid covers the latest issue of Elle along with Yara Shahidi and Ashley Graham, and in her accompanying Q&A, the model talks about the importance of using her platform for good and educating people on issues like racism.
"I want young girls and boys to know that it is okay to use your voice and demand justice for what is important to you," she said. "I want them to know it's okay to be empathetic and gentle, but to be strong and speak your truth at the same time."
To Hadid, that means amplifying voices that are underrepresented, specifically in the fashion industry, which is known for overlooking the needs of Black people and people of color.
"Going into the next season, my fear is having to see another one of my Black girlfriends get her hair burned by a hair straightener, or do her own makeup because the makeup artist hasn't been trained to work with all different skin types," she said. "I hate that some of my Black friends feel the way they do. Even if they're sitting front row, they're not feeling accepted. Our industry is supposed to be about expression and individuality, but the reality is that [many people] still discriminate because of exactly [those differences]."
Graham also gave some commentary on current events, giving some tips on how to be a better ally and discussing how she hopes her newborn son can "grow up in a world where justice exists for everyone and no one is discriminated against because of the color of their skin."
Head over to Elle to read the full story.
Source: Read Full Article