Drake Gets Into Hilarious Feud With NBA Owner's Daughter!
Remember when we told you about how Drake was being accused of inappropriate behavior, but it had nothing to do with a young girl?
We may have spoken too soon! Ha!
In case you missed it, the God's Plan rapper was called out this week for his behavior at NBA games, as he apparently ramped it up during the crucial series between his beloved Toronto Raptors and the Milwaukee Bucks.
After he screamed at Bucks forward Giannis Antetokounmpo during his free throws in Game 3 and was spotted rubbing shoulders with Raptors coach Nick Nurse — literally — during Game 4, his rivals had had enough.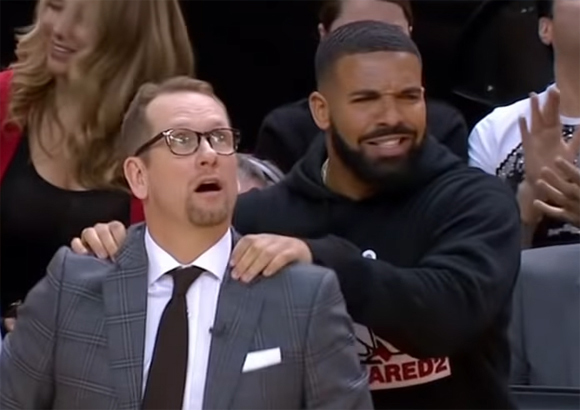 Bucks coach Mike Budenholzer followed his loss by telling reporters "there's boundaries and lines for a reason":
"There's certainly no place for fans and, you know, whatever it is exactly that Drake is for the Toronto Raptors."
So did the NBA do anything about Aubrey's antics?
Of course not! He's Drake!
So instead someone else decided to fight back the Drake way: with some courtside mind games of her own.
Take a look…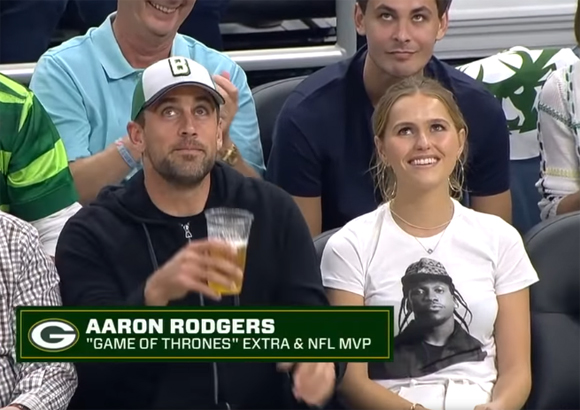 No, we aren't talking about Green Bay Packers QB Aaron Rodgers. Look at the young woman seated to the right of him.
That young woman is Mallory Edens, the daughter of Bucks owner Wes Edens.
Notice anything about what she's wearing?
That's right — it's not just a T-shirt; it's a Pusha T shirt!
Mallory decided to hit back at Drake by taunting him with the face of one of his biggest detractors!
For those not in the know, the two rappers had beef over a period of months that never got resolved so much as spoiled.
Notably, Pusha T accused Drake of covering up the son he had with a purported porn star — which seemed to upend Drake's whole life, ultimately in a positive way.
How did Drake respond to this hilarious bit of trolling?
He decided to go the kill 'em with kindness route for Mallory and got less fighty and more flirty. She may be the enemy, but she is also still a 23-year-old model after all.
First, he trolled her right back by replacing the profile picture on his Instagram page with a photo of HER!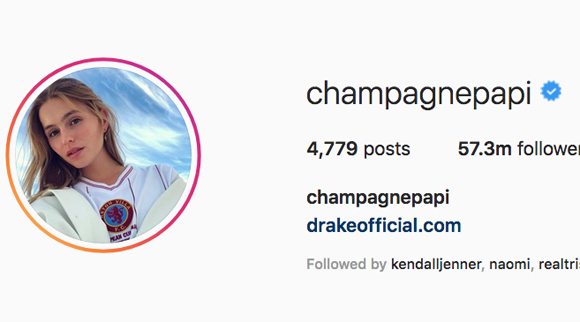 OK, that's pretty darn funny.
We have to imagine gurl got quite a few more Instagram followers after that.
Drake also responded directly, posting on his IG Story:
"All is fair in war and war and trust me I'll still get you tickets to OVO Fest."
Ha!
OVO Fest is not a euphemism, BTW, it's the annual concert he hosts in Toronto — which didn't happen in 2018 but is apparently back on for 2019?
Drake also slid into Mallory's comments section, writing on the post she put up of the moment:
"That's me in the second row"
Ha!
View this post on Instagram
A post shared by Mallory B. Edens (@mallory_edens) on
What do YOU think of Drake's latest sparring partner??
Source: Read Full Article