Florence Pughs Stunning Net Worth Revealed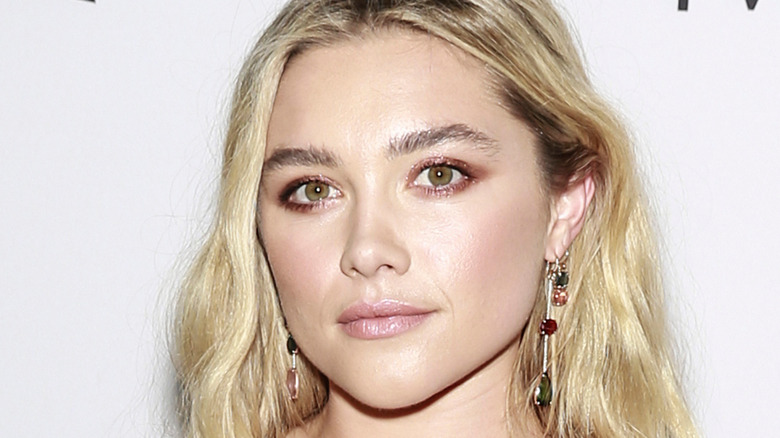 Florence Pugh has become one of the busiest actresses in Hollywood, which makes sense since talent definitely runs in her family. Growing up in a "wonderfully noisy and creative" home in Great Britain, two of Pugh's siblings are also in the business: Her brother, Toby Sebastian, was on "Game of Thrones" and her sister, Arabella Gibbins, is an actor and comedian (per The New York Times).
Pugh made her acting debut in the U.K. movie "The Falling" in 2014, and then gained worldwide fame with her roles in "Midsommar" and "Little Women," which she received an Oscar nomination for in 2020 (per IMDb). The star now has a variety of upcoming roles, including "Don't Worry Darling" directed by Olivia Wilde, "Hawkeye" co-starring Jeremy Renner, and the highly-anticipated "Black Widow" opposite Scarlett Johansson.
"'Black Widow' is so needed," Pugh told Vanity Fair. "Every one of Black Widow's fans have been so desperate for it. This story needs to be made. Her story needs to be glorified, and I think everybody's just ready for it." 
She continued, "Whether or not I'm attached, I'm excited to watch it. It's about women, and it's got an amazing female director, and there's this whole story line that hasn't been done before. And I think people are pumped for it, so I will say that. It's very exciting for the Marvel Universe. And if I am part of it, if I'm not part of it — God, what a lucky girl."
Florence has already made big money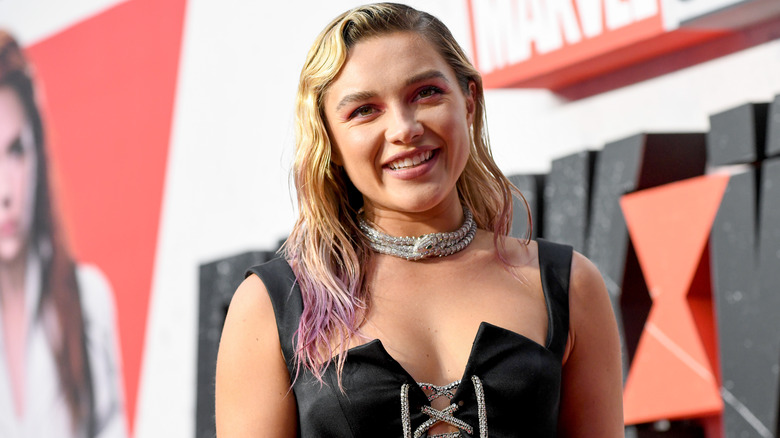 Although Florence Pugh has only been starring in U.S. feature films for a few years, she has managed to earn an impressive net worth of $1.5 million, according to Celeb Net Worths. And the actress is sure to remain busy, especially based on early reviews for her role as Yelena Belova in "Black Widow," where she is being called "an instant MCU icon" (per Indie Wire).
When she's not working, Pugh spends time with her family back in the U.K., and also frequents Los Angeles to be with her boyfriend, actor Zach Braff. She defended their relationship in 2020 when some social media users criticized the couple's 21-year age difference. 
"It is the first time in my entire Instagram life that I have had to turn off the comments on my page," she said in a video posted to her Instagram . "I will not allow that behavior on my page. I'm not about that. It makes me upset. It makes me sad that during this time when we really all need to be together — we need to be supporting one another, we need to be loving one another, the world is aching and the world is dying — a few of you decided to bully for no reason."
Source: Read Full Article