Rihanna Talks About Her Relationship With Chris Brown After His Infamous 2009 Assault
Rihanna has been through plenty of drama with Chris Brown since meeting him in 2005. Things peaked four years later when they got into a violent altercation that left Rihanna bloodied and bruised and earned Brown a charge for assault. However, both of them tried to move on and put the moment behind them. In a recent interview, Rihanna revealed that she has forgiven Brown and still has love for him to this day.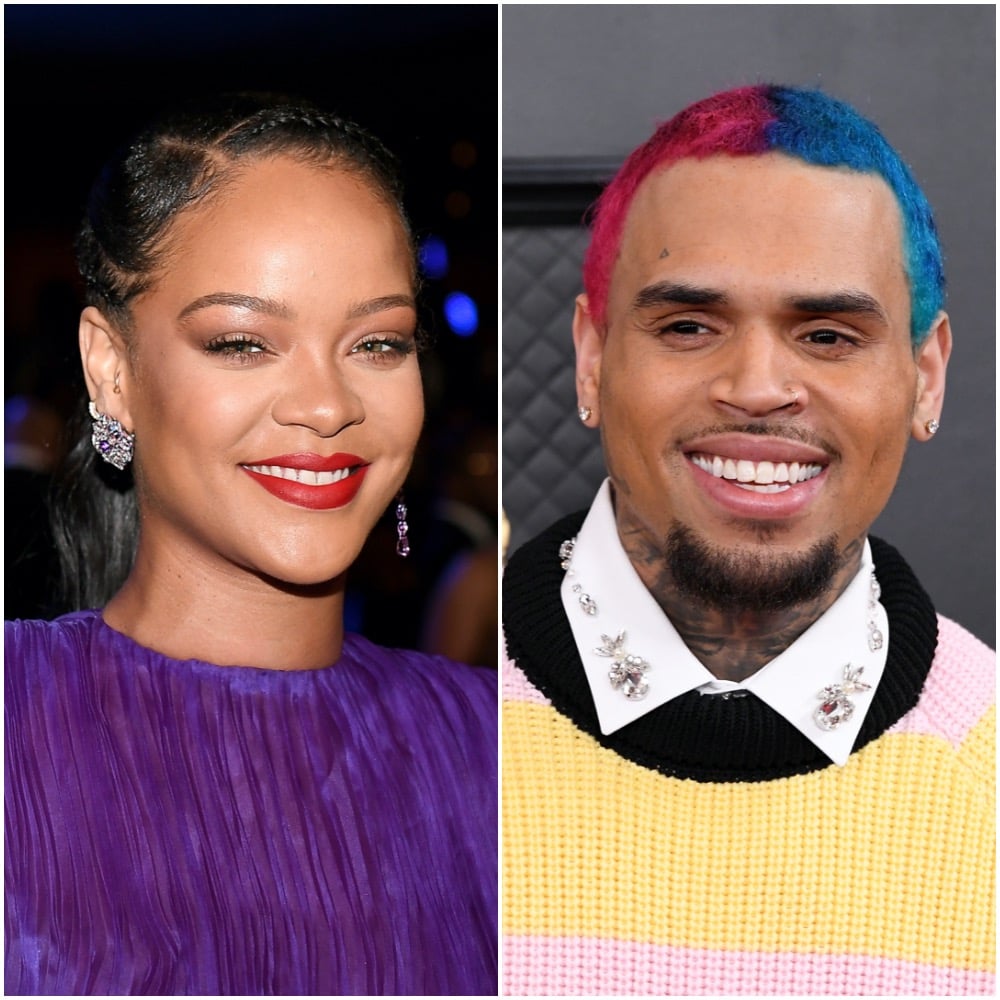 A brief timeline of Rihanna's relationship with Chris Broown
Rihanna began dating Chris Brown around 2008, per Billboard. But their relationship stalled the following February when an argument on the way to the Grammy Awards escalated to physical violence.
After pleading guilty to assaulting Rihanna, Chris Brown was ordered to five years of probation and was required to stay at least 50 yards away from the "Work" singer.
However, the pair eventually reconciled. After a judge lifted the restraining order, they got back together in 2012 before amicably ending things for good in the spring of 2013.
Rihanna gives an update on her relationship with Chris Brown
Rihanna had been in a recent interview on Oprah Winfrey's Supersoul Coversations podcast when she revealed: "We've been working on our friendship again. Now we're very very close friends. We've built up a trust again, and that's – we love each other and we probably always will. And that's not something we're ever going to change. That's not something you can shut off, if you've ever been in love."
She also noted: "I think he was the love of my life. He was the first love. And I see that he loved me the same way… it's not even about us being together. I truly love him. So the main thing for me is that he's at peace. I'm not at peace if he's a little unhappy, or he's still lonely."
Rihanna admitted it took "a long time" to reach that place because she was so "angry" and "resentful" about what had happened. But she was ultimately motivated to forgive Chris Brown after making peace with her father, who abused her mother.
I repaired my relationship with my dad. I was so angry with him, and I was just angry about a lot of things from my childhood and I couldn't separate him as a husband from him as a father. I felt like if he was a bad husband then he was a bad father. I witnessed a lot as a child. Yes he was (violent)… I remember just thinking one day, why can't I get to a place where I can let somebody in? Why can't I love? I wanted to know why. I would think, 'What is my idea of what is supposed to happen?' I wasn't having a relationship with my father anymore so I wasn't able to connect with a man past a certain point."
Once she was able to close that gap with her dad, things started to make sense.
"I thought I hated Chris and I realized it was love was tarnished," Rihanna continued. "It looked like hate because it was ugly, angry, it was inflamed, it was tainted. And I realized that what it was is I had to forgive him because I cared about him still. And the minute I let go of that, I started living again."
Will Rihanna and Chris Brown get back together?
Unfortunately for fans, it doesn't look that way. When asked about a possible reconciliation, Rihanna shut the idea down.
"He's in a relationship of his own," she said, seemingly referencing his relationship with Ammika Harris, a model and the mother of his second child, Aeko. "I'm single but we have maintained a very close friendship ever since the restraining order has been dropped. We've just worked on it, little by little, and it has not been easy. It's not easy."
Chris Brown has not yet acknowledged the interview. But he has continued to praise Rihanna in the years since their relationship ended, as recently as January when he got flirty with her after she split from billionaire Hassan Jameel.
Source: Read Full Article