These Amazon Prime Movies Are Great, And You Can't See Them Anywhere Else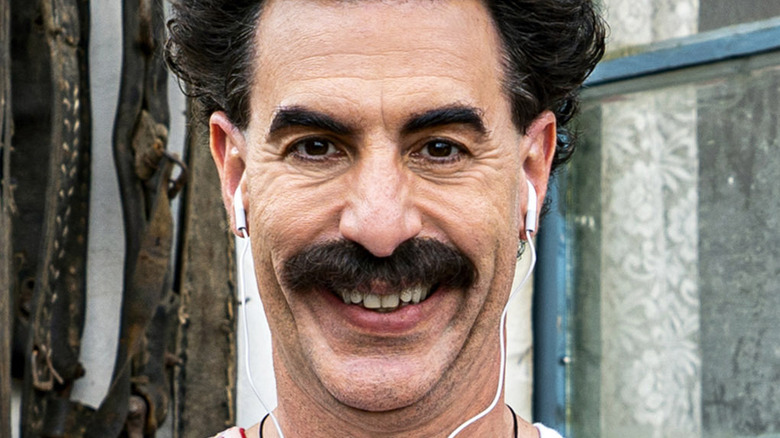 Amazon Prime Video really is unique when compared to other streaming services such as Netflix, HBO Max or Disney+. While those others offer numerous TV series and movies to view, Amazon's membership also includes its Prime delivery service, allowing subscribers to not only watch streaming content but enjoy free delivery on an array of merchandise offered by the online retailer.
In recent years, Amazon Prime Video has stepped up its game significantly, thanks to the founding of Amazon Studios. Since releasing its first film in 2015, the Spike Lee-directed "Chi-Raq," Amazon Studios has produced numerous movies and series enjoyed exclusively by Prime Video subscribers. While some of these films received theatrical releases before becoming available to stream, they ultimately found an exclusive home at Amazon's streaming service. Meanwhile, these Amazon Prime movies have run the gamut, from broad comedies to dark drama and all stops in between.
Anyone looking for some quality entertainment won't be disappointed by the streamer's offerings. Keep on reading and find out why these Amazon movies are great, and you can't see them anywhere else.
One Night in Miami won acclaim for first-time director Regina King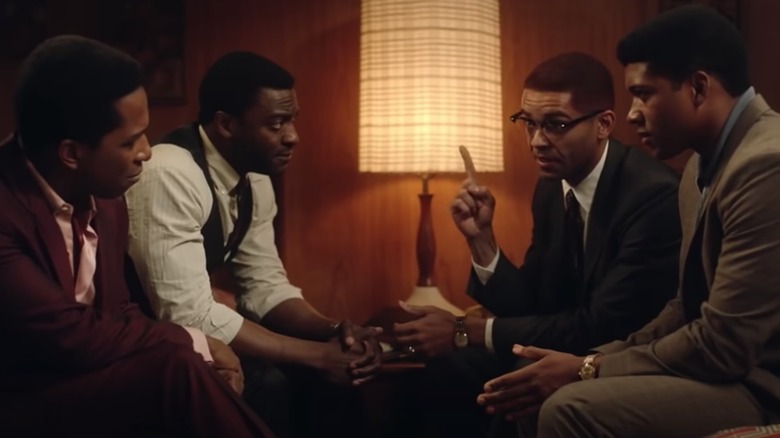 Actress Regina King was best known for her work in "If Beale Street Could Talk" (which won her a Best Supporting Actress Oscar) and her three Emmy wins (including a 2020 win for "Watchmen") when she stepped behind the camera to direct her first film, Amazon Prime Video's "One Night in Miami." The film blends history with fiction to tell the story of four Black icons meeting up in a Miami hotel room in 1964. This powerful quartet — NFL great Jim Brown (Aldis Hodge), Nation of Islam leader Malcolm X (Kingsley Ben-Adair), pre-Ali boxer Cassius Clay (Eli Goree), and soul singer Sam Cooke (Leslie Odom Jr.) — discuss how they can use their respective platforms to further propel the civil rights movement.
King's directorial debut earned three Oscar nominations and widespread critical acclaim. As Empire's review detailed, King's deft touch as a director "allows actors space to do their best work, even within the confined proportions of a hotel room." Writing for The New York Times, reviewer A.O. Scott likewise praised "One Night in Miami," calling it "one of the most exciting movies I've seen in quite some time."
Sound of Metal brought star Riz Ahmed his first Oscar nomination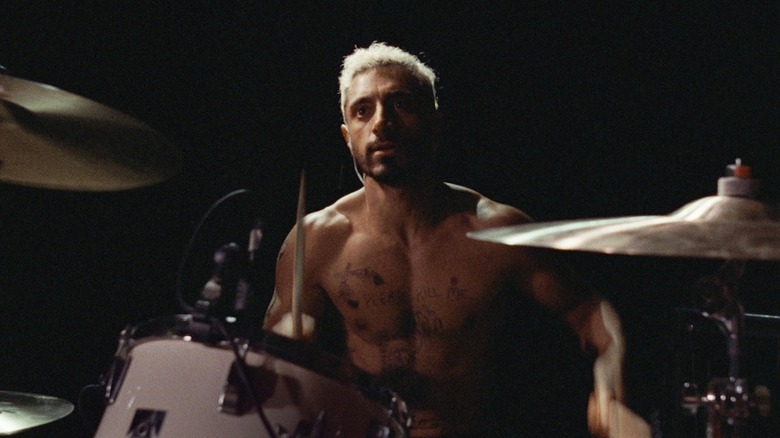 "Sound of Metal" proved to be another Oscar-nominated triumph for Amazon Studios, netting five nominations and two wins. The story follows Ruben (Riz Ahmed), a drummer in a metal band who's hit by the grim realization that he's losing his hearing. Believing his career is over, the recovering addict finds himself in a precarious position as he struggles to adjust to his new reality. 
The film rests on the taut performance of Ahmed, who earned a well-deserved Best Actor Oscar nomination (making history as the first Muslim to ever receive a nomination in that category). Reviewing the movie for RogerEbert.com, Brian Tallerico praised Ahmed's acting in the movie as "a model of restraint," making "effective low-key choices instead of the broad emotional ones" to craft a "more genuine" performance. In The Guardian, reviewer Mark Kermode shared his appreciation for the "astonishing verisimilitude" of first-time director Darius Marder, who "conjures a world in which every detail rings true." 
One of the film's Oscar wins was for Best Sound, appropriate for a film that uses audio to place the viewer within Ruben's aural perspective, simulating what he's hearing — and not — as deafness encroaches.
Before Joker, Joaquin Phoenix won raves for You Were Never Really Here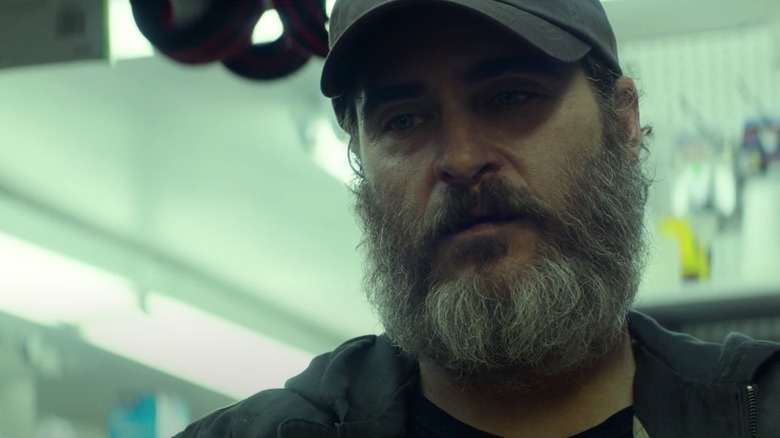 In 2017, Joaquin Phoenix was showered in acclaim for his gritty performance in Amazon Prime Video's "You Were Never Really Here." The premise is an unusual one: Phoenix plays a PTSD-afflicted war veteran named Joe, who uses the skills he learned in the military to rescue girls who've been abducted. When one of his jobs takes an unexpected twist, he finds himself in the midst of a dark and dangerous conspiracy.
Writing for RogerEbert.com, Sheila O'Malley's review declared the film to be a "taut and almost unbearably intense 90-minutes, without an ounce of fat on it." Nylon's Jesse Hassenger described the film as an art-house version of Liam Neeson's "Taken," as director Lynne Ramsay "melds physical and psychological pain with such acuity that her bloody righteous-rescue movie sometimes appears to be deconstructing itself, piece by piece, before our eyes."
The Hollywood Reporter's Leslie Felperin, on the other hand, offered a backhanded compliment, noting that Ramsay's "intoxicatingly stylish work is all over the place, a hot mess at times so ravishing it sends shivers down to the toes."
Shia LaBeouf delved into his painful childhood for Honey Boy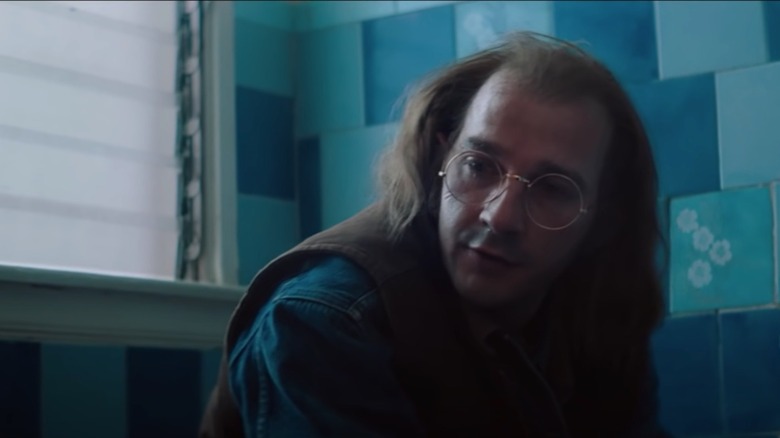 Shia LaBeouf's 2019 Amazon Prime Video feature "Honey Boy" fits into the ongoing debate about such figures as Roman Polanski and Woody Allen, weighing the challenges when critiquing the work of artists whose personal behavior is problematic. 
In fact, it's difficult to separate LaBeouf's well-documented controversies from his semi-autobiographical film, which marks his debut as screenwriter. The movie dramatizes his early years as a successful child actor, with LaBeouf playing his own father. "Honey Boy" is the nickname that the quasi-fictionalized father, professional clown James Lort, gives his son, Otis, as he resentfully watches his son achieve a level of success he never could. Viewers see the trauma inflicted on the child (Noah Jupe) by his father's jealous rage, and how it manifests in later life when Otis, now a rising young Hollywood star (Lucas Hedges), is seen being ordered into rehab by a judge after his umpteenth DUI. 
In his review for The Guardian, Peter Bradshaw declared "Honey Boy" to be something of a "LaBeoufaissance." As he wrote, what could have easily been dismissed as "a self-aggrandizing vanity project" was actually "very well directed and performed."
Late Night delivered a multigenerational, feminist comedy about comedy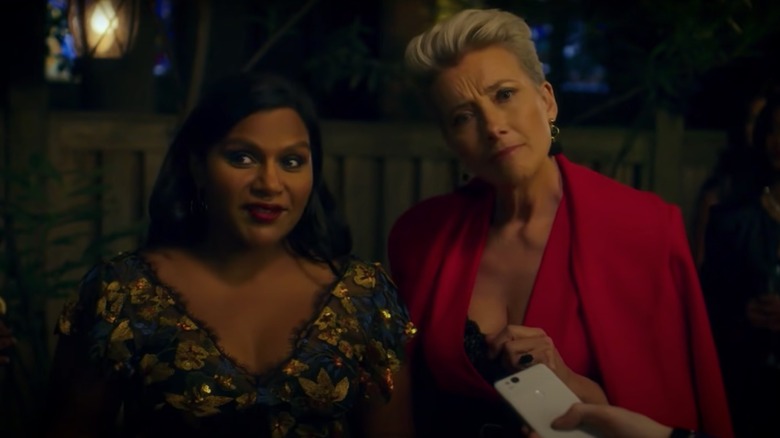 Mindy Kaling became a standout thanks to her role on "The Office" (on which she was also a writer) before going on to star in her self-created Fox sitcom "The Mindy Project." In 2019, Kaling co-starred with Emma Thompson in Amazon Studios' "Late Night," for which she wrote the screenplay. Kaling stars as wannabe comedy writer Molly Patel, who lucks out when she's hired as a writer for a late-night talk show hosted by showbiz veteran Katherine Newbury. When Katherine learns her 30-year run is about to end as the network looks to put somebody younger in her place, Molly's brilliance and chutzpah helps drag Katherine out of her comedy doldrums, ultimately allowing her to reinvent herself and reignite her career. 
According to A.O. Scott's review in The New York Times, Kaling's writing is both "sharp" and "cruelty-free" as she takes on television's old boy's club in the midst of the #MeToo era. Critic Peter Travers shared similar sentiments in Rolling Stone, noting the film's thematic similarities to "The Devil Wears Prada." As he wrote, "there's no mistaking the heat in [Kaling's] subversive wit" within a film that delivers "just the pointed fun we need."
Paterson is a poetic meditation on the mundane
Director Jim Jarmusch has been a critics' darling for decades thanks to such cult favorites as "Stranger Than Paradise," "Broken Flowers," and "Only Lovers Left Alive," among others. His 2016 Amazon Prime Video drama "Paterson," however, wound up becoming one of his most critically-acclaimed films, featuring a smoldering performance from star Adam Driver in a film that celebrates the majesty of the mundane. Driver plays the titular Paterson, a New Jersey bus driver who yearns to be a poet and lives with girlfriend Laura (Golshifteh Farahani), an aspiring country singer.
"Paterson" is far from splashy; as Peter Travers noted in his Rolling Stone review, the movie "takes its good, sweet time working its way into your mind and heart. But when it does, you're a goner." Travers also lauded Driver's understated performance, so low-key it hardly even seems like he's acting. Writing for The Atlantic, critic David Sims described the film as "a quiet, considered masterpiece." From his perspective, "in the last year of cinema, there's been almost nothing made with such a beautifully defined perspective."
Don't Worry, He Won't Get Far on Foot tells a true story of personal triumph
In between "You Were Never Really Here" and his Oscar-winning work in "Joker," Joaquin Phoenix starred in Amazon Prime Video's "Don't Worry, He Won't Get Far on Foot." Released in 2018, acclaimed director Gus Van Sant ("Drugstore Cowboy," "Goodwill Hunting," "Milk") tells the true story of the late John Callahan, described in his obituary in The New York Times as "a quadriplegic, alcoholic cartoonist" whose syndicated cartoons appeared in numerous newspapers and magazines. Phoenix stars as Callahan, heading an impressive cast that also includes Rooney Mara, Jonah Hill, and Jack Black to chronicle how the power of art brought Callahan back from the brink following the accident that left him confined to a wheelchair and seeking solace in liquor.
In his review for Chicago Reader, J.R. Jones praised the actors' work in the film, particularly Phoenix's "rollicking performance," while marveling that Hill, as Callahan's AA sponsor, "disappears into his role." As Rolling Stone movie critic Peter Travers wrote, Van Sant masterfully walked a fine line in handling a subject that could have easily veered into triteness, yet instead "approaches the cliff of sentiment without going over the edge."
Brittany Runs a Marathon is as relatable as it gets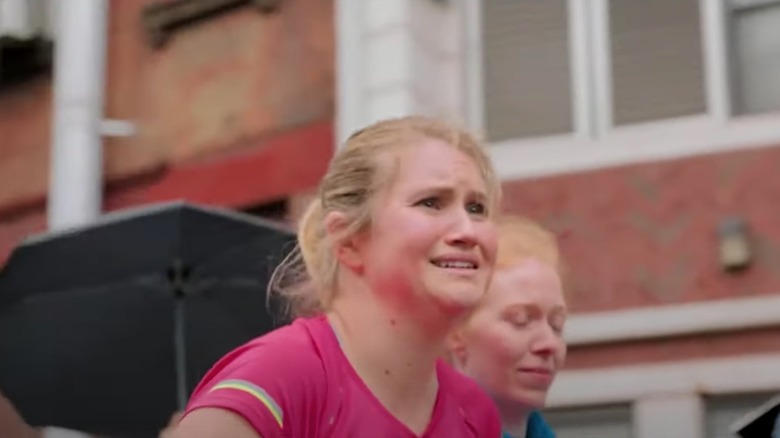 After scene-stealing supporting performances in such big-screen comedies as "Office Christmas Party," "Rough Night" and "Fist Fight," Jillian Bell stepped into the spotlight for Amazon's 2019 comedy feature "Brittany Runs a Marathon." Bell stars as Brittany Forgler, an underemployed, hard-drinking mess who decides to get her life together by taking up running. As the introduction of physical activity into Brittany's previously sedentary lifestyle causes both her health and her mood to improve, she sets her sights on competing in the New York City Marathon. 
Writing for Entertainment Weekly, Leah Greenblatt honed in on Bell's performance, declaring that it "truly makes the movie." Bell, Greenblatt added, brought "a real, messy humanity to Brittany that comedies hardly ever allow a lead character — let alone a non-impossibly-bodied female — to have." While very funny, "Brittany Runs a Marathon" also conceals a somewhat darker undercurrent. According to Vox's Alissa Wilkinson, the film "is a heartfelt and sometimes uncomfortable drama about the ways we try to save ourselves, how we sometimes hurt others, and why we need other people in order to grow."
Cold War follows a love story behind the Iron Curtain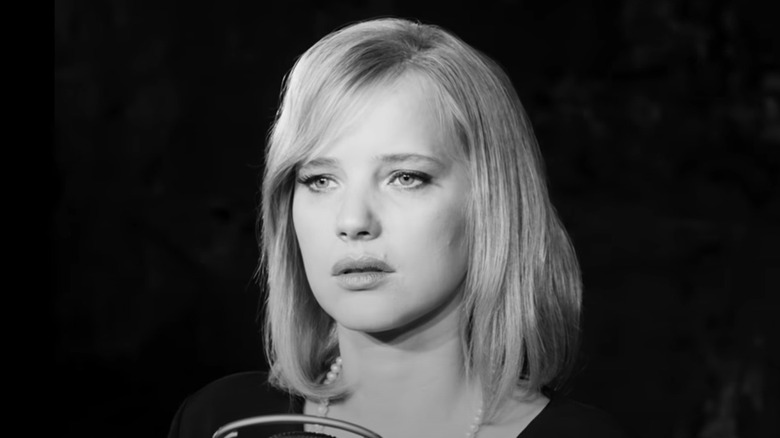 Set in Eastern Europe in 1950, just five years after the end of World War II, "Cold War" follows the love affair of a Polish musician named Wiktor (Tomasz Kot) and his businesslike government minder Irena (Agata Kuleza), placed together by circumstance. Directed by Pawel Pawlikowski and filmed in atmospheric black and white, "Cold War" paints a grim picture of post-war Europe and two mismatched lovers behind the Iron Curtain who find themselves inexplicably drawn to each other as decades pass and geopolitical winds shift.
The New York Times' Manhola Dargis lauded the "ordinary and surprising beauty" of the film's cinematography while praising the performances of Tot and Kuleza, who provide the film with "its heat, its flesh and its heartbreak." As Emily Yoshida wrote in Vulture, Pawlikowski has a deeply personal connection to the plot, which is loosely based on his parents' love story. 
Coming in at a lean 84 minutes, "Cold War" won't place the kind of demands on viewing time as many films; investing that time, however, rewards the viewer with an emotional journey that was nominated for three Oscars in 2019, including Best Director, Best Cinematography, and Best Foreign Language Film.
Everyone's favorite Kazakh journalist returned in Borat Subsequent Moviefilm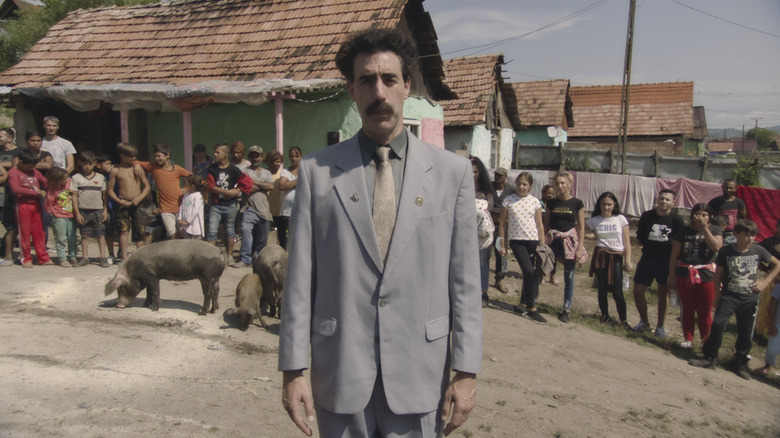 Throughout 2020, there were sporadic news reports that British comedian Sacha Baron Cohen was filming something in secret, but it wasn't until weeks before the debut of his new film on Amazon Prime Video that fans learned he'd resurrected his greatest comic creation, Kazakh journalist Borat Sagdiyev. Released shortly before the 2020 presidential election, "Borat Subsequent Moviefilm" (subtitled "Delivery of Prodigious Bribe to American Regime for make Benefit Once Glorious Nation of Kazakhstan") found Borat returning to America in search of redemption, ordered by the government to offer a gift to Vice President Mike Pence: Borat's teenage daughter Tutar (played by Bulgarian actress Maria Bakalova).
The film won critical raves and two Oscar nominations, as Borat shacked up with conspiracy theorists, invaded a militia rally to sing a country song about the "Wuhan flu," and in one news-making segment, captured former NYC mayor and Trump legal adviser Rudy Giuliani apparently preparing for a "sexytime" encounter with Tutar.
Empire movie critic John Nugent summed it up when he wrote, "As shocking as it is hilarious, as ridiculous as it is insightful, 'Borat Subsequent Moviefilm' is the comedy we both need and deserve right now."
Dave Grohl's What Drives Us is a love letter to a rock 'n' roll rite of passage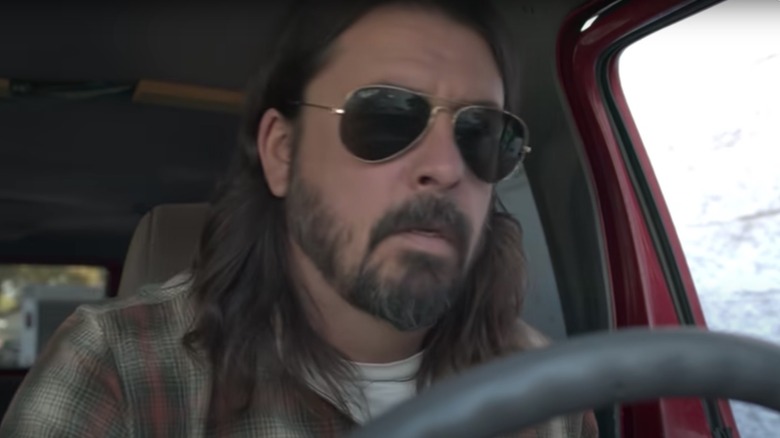 Dave Grohl checks all the boxes for "rock icon," given that he played drums for Nirvana and since the mid-1990s, has fronted Foo Fighters. He's also demonstrated a knack for documentary filmmaking with his feature "Sound City" and HBO docuseries "Sonic Highways." In his 2021 doc "What Drives Us" (streaming on the Coda Collection exclusively through Amazon Prime Video), Grohl explores a common thread running through all rock bands: the experience of young, eager musicians cramming themselves and their equipment into a van and heading off to make a mark. 
Along with sharing his own tour-in-a-van experiences (with both Nirvana and the Foos), Grohl speaks with a diverse swath of his fellow rockers about their van experiences, ranging from Flea of The Red Hot Chili Peppers to Metallica's Lars Ulrich to U2 guitar wizard The Edge. Even Ringo Starr has some Beatles van stories to share (spoiler alert: flatulence is involved). "What happens in the van is the foundation of who we become," Grohl explains at the film's outset, via Rolling Stone. "If it weren't for that old van, I don't know where I'd be."
A teenage girl comes to understand a family secret in Uncle Frank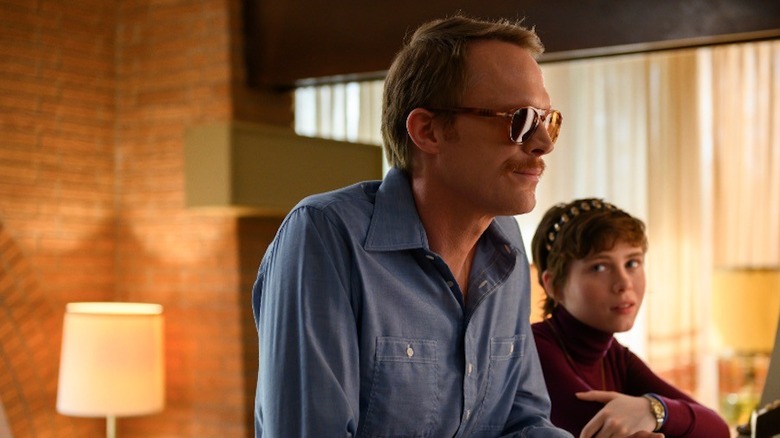 Debuting on Amazon Prime Video in 2020, "Uncle Frank" is the second feature film from director/writer Alan Ball, whose impressive credits include writing the screenplay for "American Beauty" and creating the HBO series "Six Feet Under" and "True Blood." Sophia Lillis stars as Beth, a wide-eyed 18 year old from the rural South who moves to New York City, where she's attending college. There, she reconnects with her beloved uncle Frank (Paul Bettany), who's been estranged from the family for years but whom she's always idolized. Showing up at his home unannounced, Beth discovers the reason for that estrangement when she meets her uncle's "roommate" (Peter Macdissi). She quickly comes to the realization that Frank is gay, and his sexuality is the reason for the rift. In the midst of this, they learn that Frank's father (her grandfather) dies, and they embark on an eye-opening road trip back home for the funeral, where many truths reveal themselves.
In his review for Variety, Dennis Harvey wrote that "Uncle Frank" succeeds in striking the right "balance between ensemble seriocomedy, Big Issues and a somewhat pressure-cooked plot." Despite the latter, Harvey conceded that "even at its most manipulative, 'Uncle Frank' remains polished and engaging."
Gimme Danger is a raw portrait of a punk rock trailblazer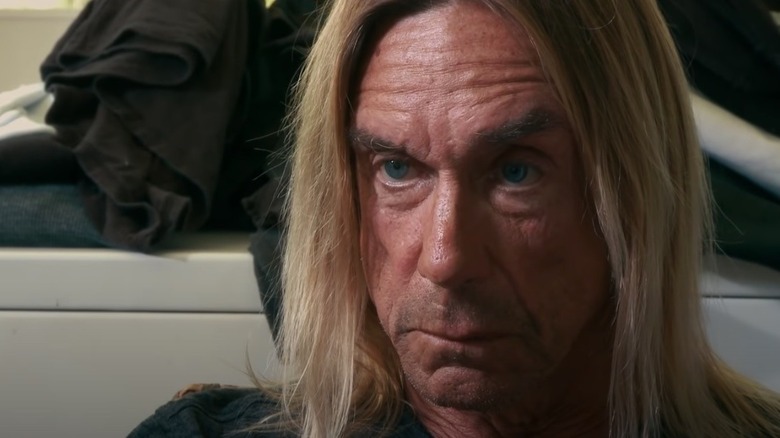 The same year director Jim Jarmusch's "Paterson" debuted on Amazon Prime Video, so did a documentary he directed about punk pioneer Iggy Pop and his seminal 1960s band the Stooges. "Gimme Danger," however, is no dilettante's look at a weathered rock icon; Jarmusch and Pop are longtime friends, and had been collaborating on the doc for years prior to its release. 
As a result, viewers take a deep dive into the story of the Stooges, which could have been a whole lot deeper. "There was one point where I thought, 'Why don't we make this into 10 one-hour episodes?'" Jarmusch said in an interview with Entertainment Weekly. Ultimately, he decided that "the best way to make a delivery system out of our celebration of the Stooges was an hour-and-a-half, two-hour kind of film."
One way Jarmusch was able to keep the film from sprawling into a docuseries, noted Jeff Albertson's review for the The Seattle Times, was by eschewing interviews with the many, many bands influenced by the Stooges. Instead, he wrote, the director "allows Pop and the music of the Stooges to be the focus of the film."
The Aeronauts tells a sky-high true story of courage and ingenuity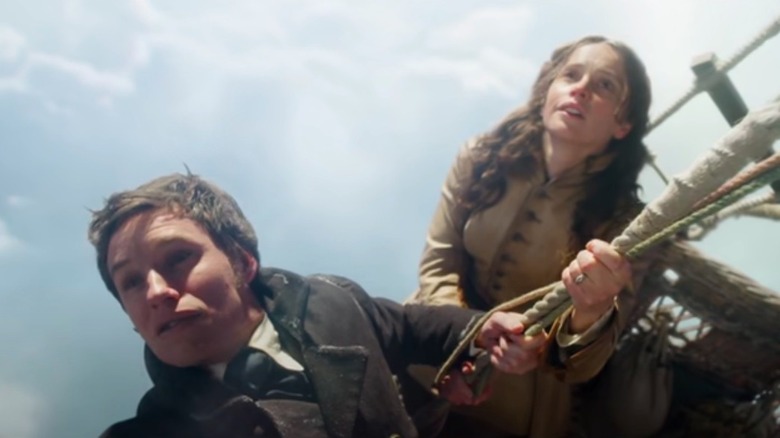 Set in the 1860s, "The Aeronauts" tells the true-ish story of how trailblazing meteorologist James Glaisher (Eddie Redmayne) enlisted daredevil balloon pilot Amelia Wren (Felicity Jones) to fly a hot air balloon to heights never before achieved in order to increase humanity's scientific knowledge of weather patterns. As the The Washington Post explained, the film is "inspired" by an actual historical event, when Glaisher and a "professional aeronaut" named Henry Coxwell piloted a balloon to almost 30,000 feet, nearly perishing in the process (the film takes some creative license by switching the pilot's gender).
As Olly Richards pointed out in his review for NME, on paper the film's premise "seems quite tedious." Once the movie gets rolling, however, the critic found himself becoming engaged in "a snipey, quite funny buddy comedy and, occasionally, knuckle-clenching action thriller."
Empire critic Ian Freer concurred, writing that stars Redmayne and Jones (reuniting after their work in the Oscar-winning "The Theory of Everything") bring "charm and charisma" to the proceedings. "The Aeronauts," wrote Freer, "soars with an old-school spirit of adventure and possibility, topped off with grandstanding filmmaking from [director] Tom Harper.
Source: Read Full Article