Beverly D'Angelo Reflects on 'Unique' Relationship with Ex Al Pacino, Shares Rare Photos of Couple's Children
While things got "complicated" between them, she says they put "conflicts" aside and have remained "intertwined as a family."
Beverly D'Angelo has opened up about her relationship with ex Al Pacino, following questions from her followers on Instagram about their time together.
The "National Lampoon's Vacation" star, 71, and Pacino, 83, were an item from 1997 to 2003 — welcoming twins Anton and Olivia, 22, in January 2001 before what she now calls a "complicated" split.
Taking to Instagram on Monday, she explained that when she asked her followers what they wanted to see on her page going forward, many wanted to know more about her relationship with Pacino. She shared that before opening up about their past, she did get approval from the pair's twins before posting anything.
Waiting for your permission to load the Instagram Media.
Instagram Media Unavailable
"My story with Al began 27 years ago, two artists meeting, falling in love. We lived together for seven years, had two children, broke up, but continued steadily on our journey as co parents — and came to share our lives with a deeper kind of intimacy, honesty and acceptance than a 'traditional' relationship would have allowed, (for us at least)," she captioned her video.
"We've always been linked on the creative level – our conversations about acting, the search/need for expression – that's a conversation that started in 96 and continues to this day," she added. "It's def a unique relationship, encompassing a wide breadth / depth of experiences and emotions, through thick and thin, a true friendship."
While she said Instagram wasn't the place to really get into the "infinite layers" of their — or any — intimate relationship, she hoped the accompanying video enlightened her fans on some of their queries.
"I lived with Al for 7 years and we have two children. In 1996, we were on the same plane going from Los Angeles to New York. He was seated in front of me, he said come up and sit beside me and by the time the plane landed, it was on," she added in the video itself.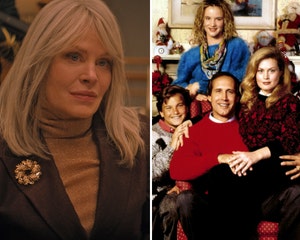 Beverly D'Angelo Reveals How Twins with Al Pacino Feel About Her Holiday Movies & Violent Night Return (Exclusive)
"In 1997, he looked me in the eye and said, 'I want you to be the mother of my children.' Although I'd avoided that role my while life, I was deeply in love and I was 100% in," she continued. "We did our first round if in-vitro in '97 and a few years later, with a lot of effort and the miracles of modern science, this happened."
She then shared photos of the pair with the twins, as babies, before glossing over their split.
"Yikes! It got complicated, our split was finalized in 2004," D'Angelo continued. "The power of our love for our children was the basis for resolving any conflicts and creating a new history as coparents, leading individual lives separately, but always intertwined as a family."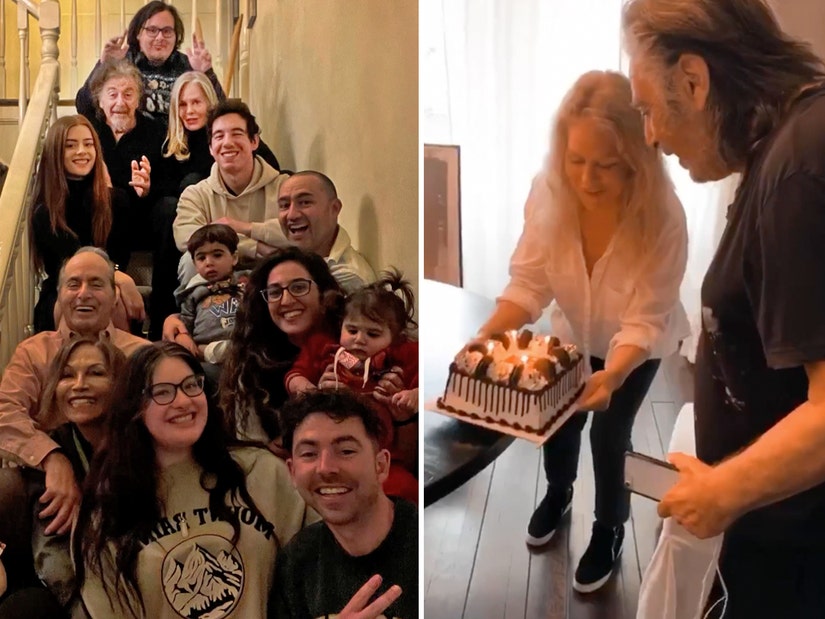 "As for me and Al, it is a unique and profound friendship between two artists that endures to this day," she concluded. "Through thick and thin, 27 years now of doing it our way. And there you have it."
The video also included more recent photos of the coparents celebrating more recent holidays together, the family of four on the beach and what appears to be D'Angelo presenting her ex a birthday cake.
While their son is not on social media, D'Angelo also directed fans to follow their daughter Olivia and niece Courtney on Instagram. See the most recent photos from their pages below!
D'Angelo recently opened up about divorcing her Italian duke husband to be with Pacino — see what she said about that here — and spoke with TooFab here about what it was like for her and Pacino's children to grow up with two famous parents.
Waiting for your permission to load the Instagram Media.
Instagram Media Unavailable
Waiting for your permission to load the Instagram Media.
Instagram Media Unavailable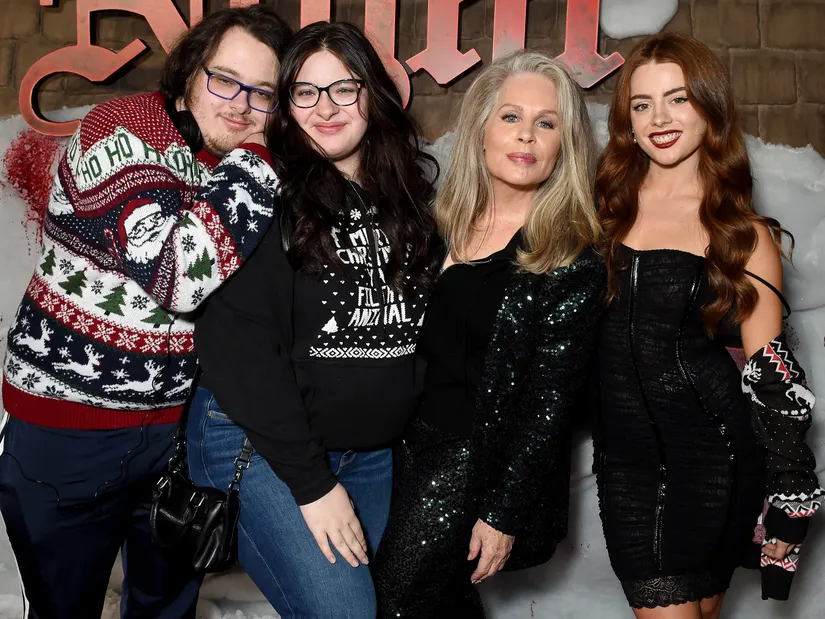 Source: Read Full Article