How Life Has Completely Changed for the The Hills Cast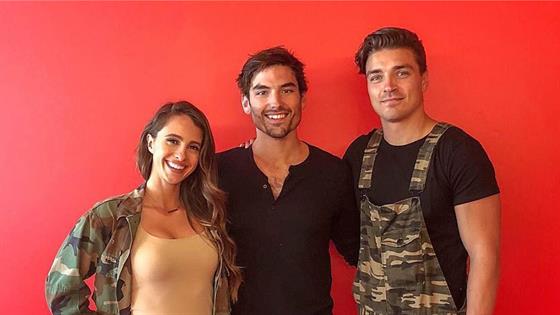 A lot can happen in 10 years.
it might be hard to believe, but it's been close to a decade since the cast of The Hills was on our TV screens each week, with the MTV hit airing its series finale in 2010. Until now, that is, as most of the original cast, minus Lauren Conrad and Kristin Cavallari, are set to make their comeback in The Hills: New Beginning, premiering June 24. Who says you can't go home again? (You just can't go to Les Deux, which sadly closed. RIP!)
But fans shouldn't expect to to see The Hills of yore, as life has changed in drastic ways for Spencer and Heidi Pratt, Audrina Patridge, Whitney Port and the others since signing off in that iconic fourth-wall breaking finale.
For starters, many of the cast members have become parents, trading dirty martinis for dirty diapers, managing to launch lifestyle empires in the process. Plus, another former star become nightlife moguls (Hi, Frankie Delgado!) while Stephanie Pratt became a big deal and found herself a Bachelor Nation boyfriend.
Still, it wasn't all babies and Bachelor beaus, as the cast has also experienced their fair share of hardships, like bitter divorce battles, publicly struggling with their sobriety, and losing all their money, one $65,000 crystal at a time.
The Hills: New Beginning's new faces, Mischa Barton and Brandon Thomas Lee, have also gone through a lot of changes in the years since the original show ended its run…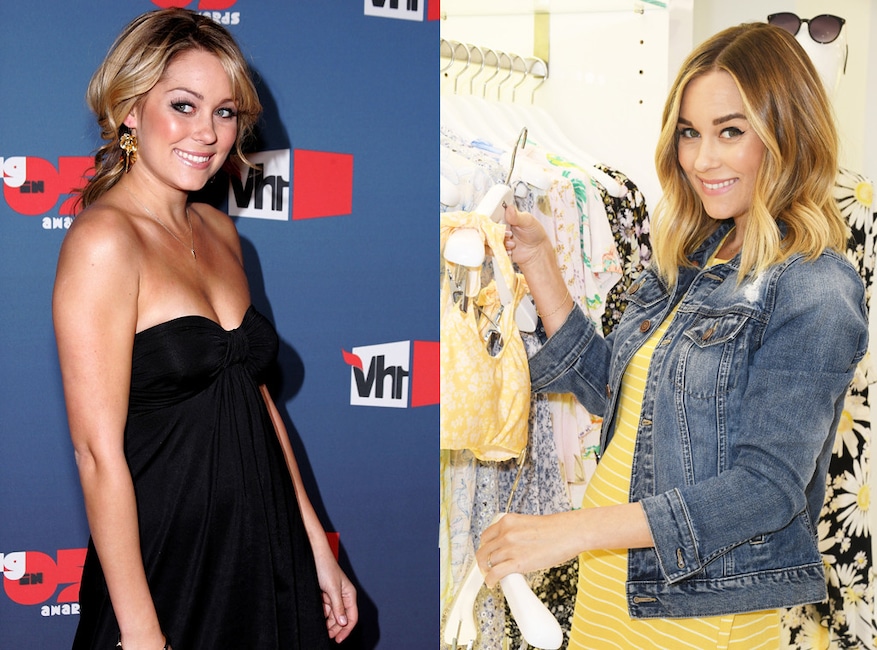 Getty Images
Lauren
You'll always be the girl who didn't return for the revival.
Despite being the Laguna Beach star producers chose to follow in their own spinoff, Lauren will not be back in action on The Hills, happily remaining away from reality TV since leaving the show midway through season five.
"I really struggled with leaving because I wasn't happy doing it anymore," she told Cosmopolitan in 2015.
When the reboot was announced, a source told E! News, "Lauren is concentrating right now on her Kohl's line and her charity work, which she is very passionate about…she is the head designer of her Kohl's line and has worked with them for 10 years, causing her to fly cross-country several times a month for her work."
Since leaving The Hills (despite a brief return for the unaired alternate series ending), Lauren's started a fashion and lifestyle empire, with a hit clothing and home lines for Kohl's, written nine best-selling books, and co-founded The Little Market, the fair trade online store that recently opened its first brick and mortar location. And in May 2019, Lauren launched her first podcast, Asking for a Friend.
Despite many of her loyal 6.1 million followers believing her life is picture-perfect, the 33-year-old told Redbook, "I like to focus on the prettier parts of life, but that doesn't necessarily represent all of it…you're not going to enjoy the pretty things if you've been up all night doing them. Your life isn't supposed to be Pinterest."
After years of having her love life documented by MTV, Lauren found the one off-camera when she began dating William Tell, the former guitarist for Something Corporate, in 2012. Lauren and William, now a lawyer, married on Sept. 13, 2014, welcoming their first child, Liam James Tell, in July 2017.
In April 2019, Lauren announced she was expecting her second child on Instagram, writing under a photo of herself cradling her baby bump, "It's been hard to keep this one to myself! Very excited to share that our family will be getting a little bigger this year."
Stephen Shugerman/Getty Images, Dia Dipasupil/Getty Images
Kristin
While "the b–ch" came back to take over as the original series' lead in season five, Kristin is not returning for New Beginnings. But there's no bad blood between the Very Cavallari star and her former co-stars, many of whom she's still friendly with.
"I'm just as excited as everybody else to see it. I've been talking to Heidi and Audrina and so, I of course would love to be part of it," the E! reality star told us. "Heidi and I have joked about swapping an episode for an episode. I'll have to bring it up with E! and MTV. But yeah, I'm really excited for them. I can't wait to see it."
Since saying goodbye to The Hills, Kristin has built her own lifestyle empire, launching her own line Uncommon James, opening a store in Nashville, writing several New York Times Best Sellers (including two cookbooks) and amassed over 3.7 million Instagram followers.
Toward the end of The Hills, Kristin began dating NFL quarterback Jay Cutler, and after a brief break in 2011, the couple wed in 2013. They've since welcomed three kids: Camden, 6, Jaxon, 4, and Saylor, 3.
Even though she is the star of her own reality show, Kristin, 32, has drawn the line at allowing her children to be filmed.
"We want them to make the decision when they're old enough to have their lives plastered everywhere," Kristin explained to Paper. The fact that the family lives in Nashville has helped maintain their privacy, with the 32-year-old explaining to E! News, "Like, my kids go to public school, and they take the bus home, and, like, they're outside playing with the animals. Like, that's all just really awesome for us."
It's safe to say the former Laguna Beach bad girl has officially changed her ways, trading dancing on the bar in Cabo for maintaining her own chicken coup in Nashville.
"It would have been tough to kind of go back to that whole lifestyle and all of that drama," she admitted to Us Weekly of a possible return to The Hills. "I talked to Audrina [Patridge], she said it's been hard for her. So, yeah, I'm kind of happy that I kind of don't have to go back to that."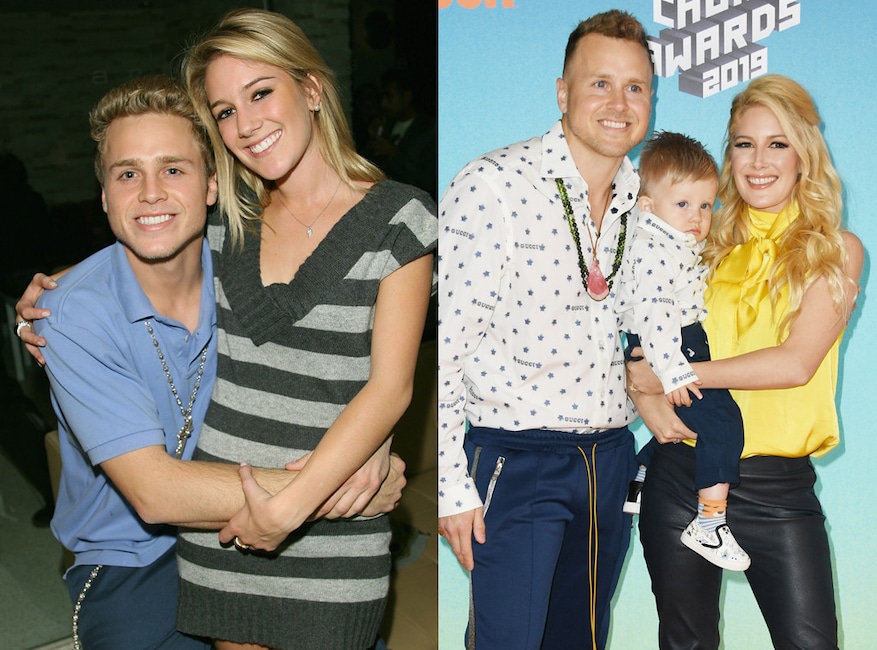 Getty Images
Spencer and Heidi
"[The Hills Getting Cancelled] Was Our 9/11."
Heidi, Lauren's BFF-turned-arch-nemesis ("You know what you did!"), and Spencer, one of reality TV's most infamous villains, have openly admitted to struggling after the show ended.
"I had lost my family. I just had all these procedures done. Like, I was in a hard place," Heidi, 32, said on Good Morning America, adding she felt pressure to play a character on The Hills, referencing her infamous and near-fatal plastic surgery marathon (10 procedures in one day) and her mom's shocking reaction.
"It was kinda this back and forth like, 'Oh, we have to play the characters,'" she explained. "We're being on the show, and then we kind of became those characters, and it was a very challenging time for us."
And Spencer, 35, admitted to Vice in 2017, "I got caught up trying to be someone I'm not—someone that the audience and the producers wanted. I was just being more and more unnatural."
Still, Speidi has managed to defy the odds, recently celebrating their 10 year wedding anniversary after welcoming their first child, Gunner Stone Pratt, in October 2017. ($27,000 worth of crystals adorned the delivery room and a makeup artist was on hand applying concealer between contractions when Heidi gave birth. "I was like, 'Just get it on as fast as you can,'" she recalled to Us Weekly.)
"I've always wanted a family. I've been with Spencer for 11 years now, so I told him, 'You had me alone for 10 straight years,'" Heidi said of the couple deciding to have a baby. "We have a great marriage, and it was the perfect time for us to move into this next chapter."
After blowing all of the millions they made during the show's prime on healing crystals (he once spent $65,000 on a single crystal) and Heidi's attempt at a music career, the couple rebounded with appearances on reality shows, including heading to Celebrity Big Brother, becoming two of the biggest reality stars in the UK in the process. They now host a hit podcast together, Make Speidi Famous Again, and Spencer was named Snapchatter of the Year at the 2018 Shorty Awards. (And yes, he still sells crystals.)
Despite the highs and lows and turmoil caused by the show, the couple was more than ready for the revival, with Heidi once telling E! News, " "Spencer's been trying to get The Hills reboot since it ended!"
Article continues below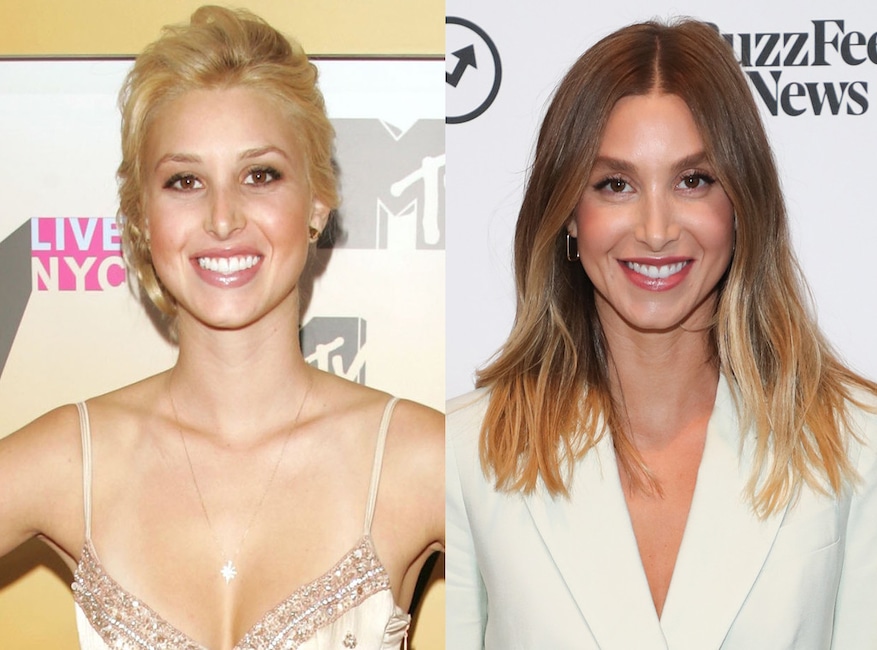 Peter Kramer/Getty Images, Rob Kim/Getty Images for Buzzfeed News
Whitney
"I'm not like a young, naïve girl doing things for the first time."
That's how Whitney felt when The Hills first began and she just so happened to be picked by producers among the fellow Teen Vogue interns to be a cast member on the show, serving as Lauren's close fashion closet confidant for years, always at the ready with the appropriate facial reaction.
Of course, she eventually went from sidekick to leading lady in her own right when she landed her own spinoff in 2008, heading to New York to work for Diane Von Furstenberg/to star in The City, which ran for two seasons and also starred Olivia Palermo.
As The City was ending, Whitney launched her own clothing line, Whitney Eve, and in 2011, she released her book, True Whit: Designing a Life of Style, Beauty, and Fun. "Through personal stories and private snapshots, fans will get to see a side of her that the cameras don't capture," the book's description read.
While The City didn't last, one relationship Whitney formed during it did…in 2013, she married Tim Rosenman, who was an associate producer on the show that she began dating after it ended.
"I definitely made the first move," Whitney, 34, later admitted to the Daily Mail. "And I know, because of our jobs—because I was the talent and he was the producer—he wasn't going to cross that line," she explained. "It had to be me, you know."
In July 2017, the couple welcomed their first child, a son named Sonny, with Whitney writing at the time, "I'm going to try my very best to not be one of those moms whose feed is dominated by their baby but I can totally see how difficult it will be not to." Since welcoming Sonny, Whitney often posts videos on her YouTube channel about parenthood, including dealing with mom guilt and mommy-shaming, as well as lifestyle content.
And viewers will be getting a glimpse into Whitney's life as a mom, as she revealed in an interview with E! News that Sonny "will pop up here and there because he exists in my life." However, she added, "I don't want him to be plastered all over the TV."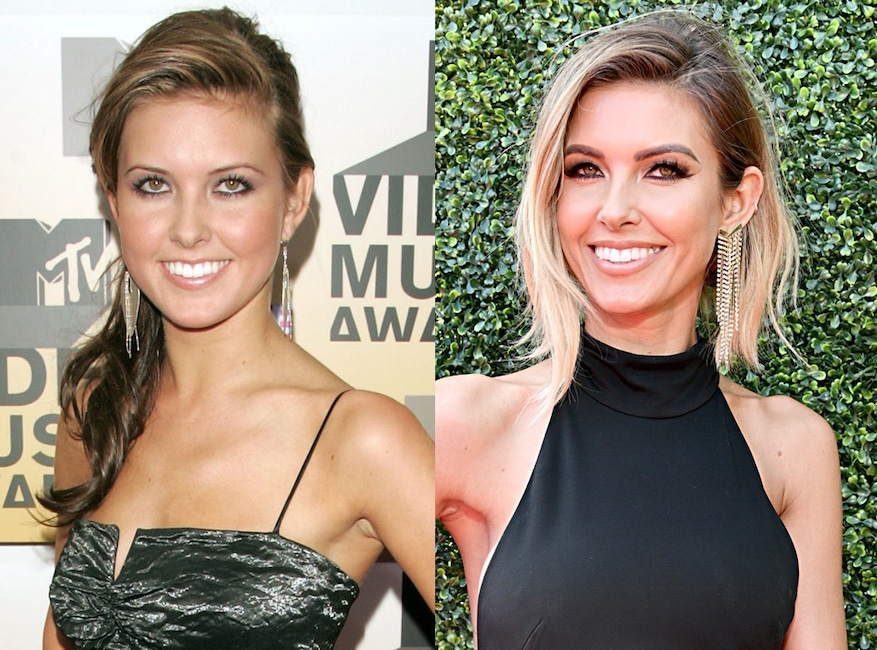 Peter Kramer/Getty Images, Emma McIntyre/Getty Images for MTV
Audrina
After MTV initially passed on a spinoff called The Audrina Show, Audrina, who was cast by producers after they discovered she lived in the apartment complex Lauren and Heidi were moving into, landed her own reality series on VH1, aptly titled Audrina.
After one season, which featured members of Audrina's family, the show was canceled, with the reality star telling The Daily, "I kind of decided I wanted to take some time off from reality. I want to do something more like acting or hosting." She went on to host NBC's 1st Look from 2014-15.
After dating on and off since 2008, Audrina, 34, married Corey Bohan, a professional BMX rider, in November 2016, five months after the reality star gave birth to their daughter, Kirra. But just 10 months later, Audrina filed for divorce and obtained a temporary restraining order against Corey, stating in the court documents that he had "become increasingly possessive, angry, agitated and jealous" of her work and travel schedule.
The exes had a series of highs and lows in their legal case, with Corey filing a court order to prevent the duo's daughter from appearing on The Hills, before finalizing their divorce in December 2018.
Following her split from Corey, Audrina rekindled her romance with Ryan Cabrera, the musician she briefly dated in the final season of The Hills. The pair broke up after five months, with Audrina explaining, "He is currently on tour, and I am focusing on my daughter. Even though we are not in a romantic relationship right now, we will continue to be friends and are still in touch."
In February, E! News learned was dating Matt Chase, a bar owner in Los Angeles. (Apologies to fans hoping for an Audrina and Justin "Bobby" romantic reunion!)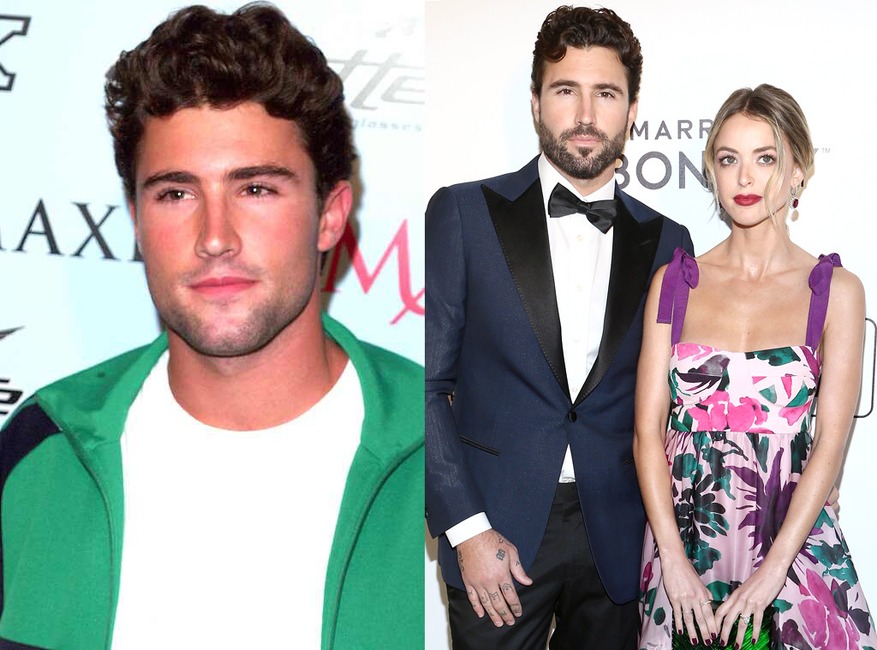 Getty Images
Brody
While The Hills finished with a Brody and Kristin showmance, he was actually dating Avril Lavigne IRL. But two years and matching tattoos later, the couple called it quits.
After keeping up the playboy image by starring in a reality competition show called Bromance, in which guys competed to be his new BFF, and briefly hosting his own E! talk show, Sex With Brody, Brody was finally ready to settle down.
Brody, 35, married longtime girlfriend Kaitlynn Carter in Indonesia in 2018. (The only Hills-adjacent face present? Doug Reinhardt!) Not present were any of the Kardashian-Jenner clan, including half-sisters Kylie and Kendall, and most surprisingly, Caitlyn Jenner.
For Kaitlynn, joining the cast was kind of a big deal, admitting to Vogue, "I watched The Hills religiously, and I mean, I never in a million years thought I'd be on it. I was the same age as the rest of the women who were on the show at the time and I feel like it helped me see that there was a whole other world out there and endless opportunities."
The couple intends to join The Hills parent club, with Brody telling People, "I'm very excited about kids, I think I'll be a good dad. A fun dad!" Kaitlynn, the model/co-founder of Foray, added, "Our kids will never be bored! It will happen exactly when it's supposed to."
But could that mean playdates between Brody and former BFF-turned-enemy Spencer's son, Gunnar, or is there still bad blood between the co-stars?
"I am still 'friendly' with Brody," Spencer teased during a Google Q&A. "You'll have to watch New Beginnings to really hear the true answer."
In May, Brody's dub-step/punk group AHZ, debuted their first single, "Bad Decisions."
Article continues below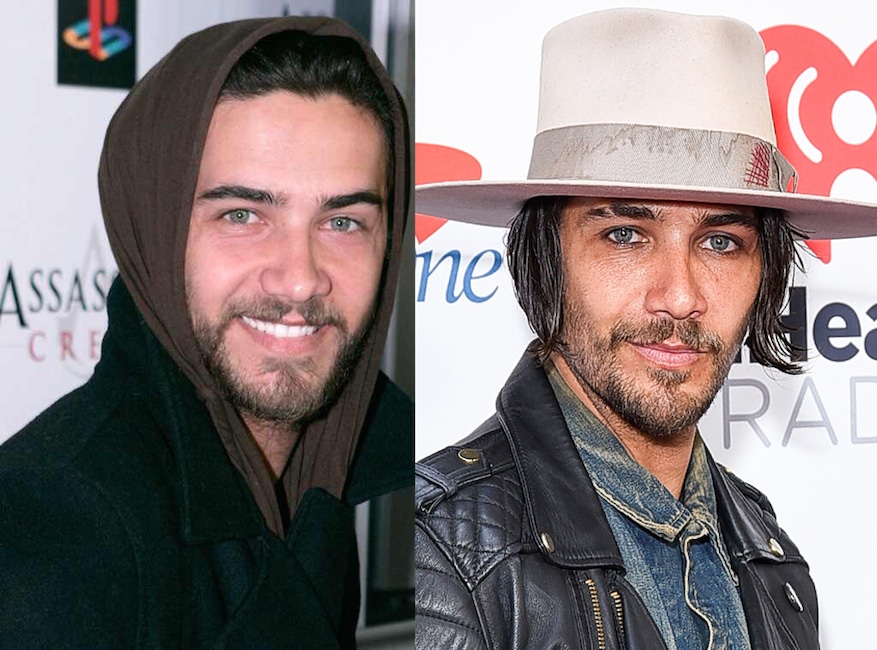 Getty Images
Justin "Bobby"
The homeboy, the myth, the legend…really did not want to be on camera and it took a long time before he finally agreed to appear as Audrina's love interest, earning the infamous Justin "Bobby" nickname from Lo.
Before he became a regular fixture on the show, Justin was actually working as a hairdresser for Maroon 5. But he had his own aspirations of rock stardom, forming a one-man band Bobbyrocks.
"I've been doing the punk rock thing and I've been traveling years before The Hills. It's been before the show," he explained to E! News in 2017. "The music's always been there and [the show has] helped."
Now 37, JB told us he might be ready to settle down, especially after seeing all of his co-stars becoming parents.
"It's always in the back of my head. I really do think about it. I'm Italian and I'm a family guy. I love togetherness. I love every aspect of it. I love being in a relationship. I think you grow the most as a person when you're in a relationship," he admitted. "I'm getting older…I want a daughter, I want two kids. I want a wife that's able to put up with my punk-ass ways at times."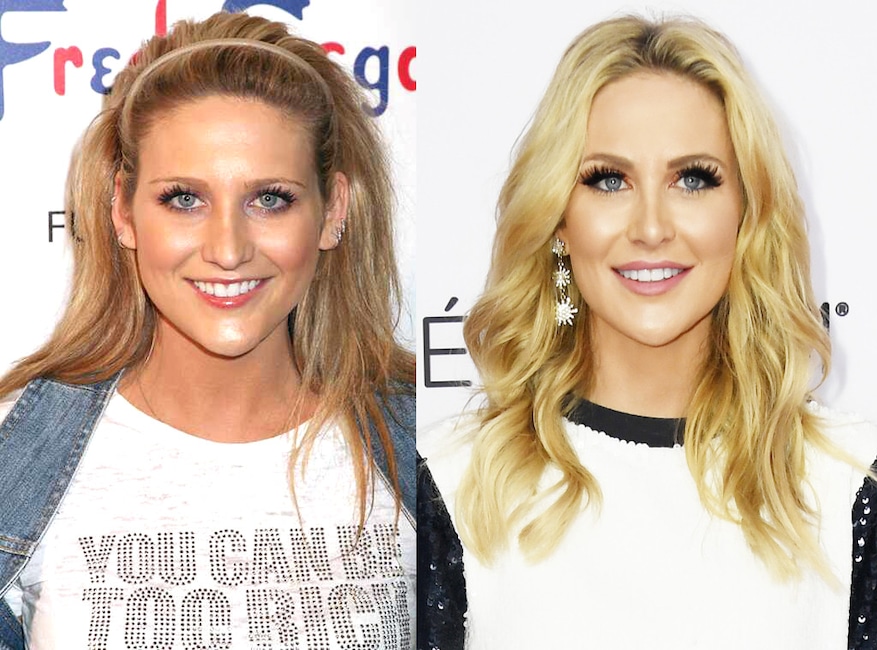 Getty Images
Stephanie
Surprisingly, Stephanie, Spencer's sister who joined The Hills in season three only to choose Team Lauren over Team Speidi, went on to become a very big deal across the pond after joining the hit UK reality series Made in Chelsea. She then appeared on Celebrity Big Brother and Celebs Go Dating, and dated several UK reality personalities, including Spencer Matthews (MIC star, former UK Bachelor and Pippa Middleton's brother-in-law) and Love Island's Jonny Mitchell, which ended quite messily.
More recently, she dated Bachelor in Paradise's Derek Peth, but their romance, set up by his friend and her Pratt Cast co-host Wells Adams, fizzled after a few months.
In 2015, Stephanie released her memoir Made in Reality: From the Hills of L.A. to London's Made in Chelsea, and opened up about her struggles with a crystal meth addiction and bulimia.
But, in a case of Hills history repeating itself, Stephanie is once again feuding with Spender and Heidi. And it's been very public leading up to New Beginnings' premiere.
"No one knows the real Heidi," Stephanie said on her Pratt Cast podcast. "Before The Hills: New Beginnings, my mom, my brother and I all sat down and we said we will not let this ruin our family again. I'm done. I don't care. I'm not protecting them anymore." She went on to call the couple "the most toxic" people and claimed they were the reason she moved to London.
But on their own podcast, Speidi fired back, with Heidi saying, "There's no way I'm not standing up for myself and my family and what I believe in. So, it's on." Spencer added a warning, "If you think you're going to walk on my sweet angel Heidi, you have something coming your way!"
In her latest rebuttal, Stephanie called Heidi "the devil." So…Thanksgiving should be fun at the Pratts this year!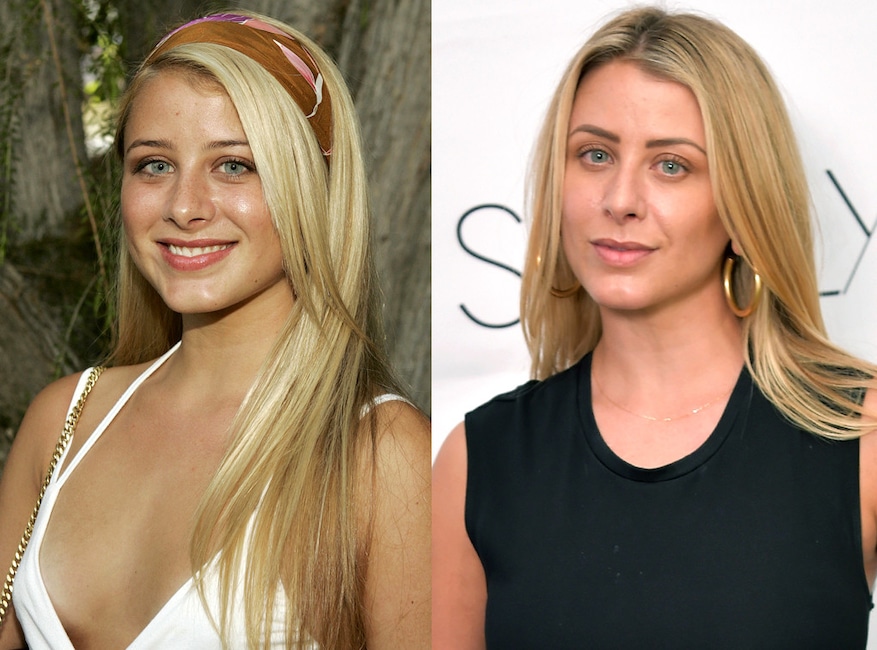 Getty Images
Lo
After cameras stopped rolling on The Hills, Lo began a career in wellness after experiencing a health scare because of "severe vitamin deficiencies as a result of gene mutations." She attended The French Culinary Institute in New York City, officially relocating to the east coast, to learn more about how food can help heal the body.
She started her lifestyle blog TheLoDown before launching her own company Love Wellness in 2016, which provides holistic personal care products to women.
In 2017, Lo began hosting the Lady Lovin' podcast with Jilly Hendrix and Greta Titelman, which is all about female empowerment.
But Lo seems more than happy to sit out of the revival. Calling the reality TV show "ancient history at this point," Bosworth revealed on her podcast last year that a television executive recently gauged her interest in getting The Hills gang back together. "I was like, 'F—k no!'" she recalled.
She then explained to Us Weekly, "When you participate in a show like that, you generally don't have creative control over how you or your character is portrayed on TV. I am an advocate for women. I'm a feminist. I own this business supporting women's health. To not be able to be in control of my own narrative is just way too risky for me at this point."
She went on to reveal she's not really friends with any of her former co-stars (whom she considers "co-workers"), saying, "I don't want any association with any of those people. The dissociation from all those people is what I'm hungry for." Ouch.
Still, Lo had zero regrets about her past life as a reality TV star, beginning in high school on Laguna Beach, saying, "It has given me this platform, this opportunity to build a remarkable life for myself."
Lo is currently dating Jimmy DeCicco, the co-creator of organic energy drink Kitu Super Coffee, who once appeared on Shark Tank, as first reported by Page Six.
Article continues below
Getty Images
Jason
The reformed bad boy, who first made his reality TV debut in high school during Laguna Beach's second season, has arguably changed the most out of all the show's stars. While his struggles with alcohol addiction were never directly addressed during his time on The Hills (though it was shown in never-before-seen footage that aired during the 2016 MTV special), his battle to get sober played out in the headlines and on Celebrity Rehab With Dr. Drew long after his split from Lauren.
In 2010, he got sober, going on to co-found Widespread Recovery, a sober living resource for men in Orange County.
"I was quickly becoming known as the non-stop partier from Orange County, when truthfully, I was just like any other alcoholic who was humiliated because of their spiral out of control," he said in October 2013 after six-alcohol related arrests. "I knew that Laguna and The Hills weren't the source of my addiction, but the overnight success, fame and cash ignited my addiction much quicker."
He went on to write that he had "contemplated suicide a number of times, and even attempted it once" before finally seeking help.
In 2018, Jason, now 32, revealed he had relapsed, writing he was "beyond embarrassed" and was getting help. And unlike the show's original run, New Beginnings will focus on his sobriety.
"A big part of what you'll see from me moving forward is being in active recovery and sobriety," he told Interview. "It's my life, not a once-in-a-while thing. The whole reason I wanted to do this was to shed hope and show that recovery is possible. On every show that's out there, there's usually one person on there who struggles, or is sober, or is in recovery. On our show, that's me."
Set to join Jason on the show this time around is his wife of over five years Ashley Slack, a hairstylist and lifestyle blogger, and their daughter Delilah Ray, who was born in 2017.
"Ashley has supported me in my sobriety and has played a pivotal role in shaping who I am today—a man much different than the one that used to flood the airwaves with debauchery," he wrote on Instagram.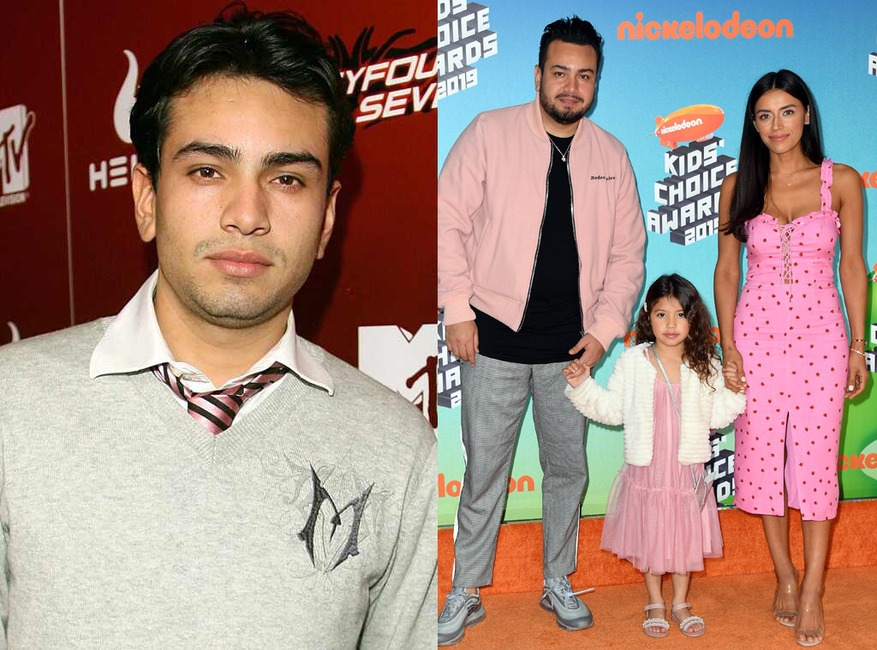 Getty Images
Frankie
Super-close with Lauren and Brody, Frankie was a constant presence throughout The Hills' six-season run appearing in 41 episodes despite never being a full-time cast member.
Much like the Hollywood nightlife scene he had all the hook-ups to during the show, Frankie's changed a lot since his days on The Hills…namely, he's now the father of two with wife Jennifer Accosta, who he married in 2013 and will also star in New Beginnings.
"I dedicate Tuesdays to my kids and wife," he told Us Weekly. "I make sure that I wake up at 7 am to take my daughter to school and I pick her up at the end of the day. I have lunch with my wife and we go to the movies. We have a routine and it works."
These days, the 38-year-old's profession is partying…really, building a nightlife empire since the original run ended in 2010.
"I really started dedicating myself to this nightlife work, to this hospitality world," he told Page Six. I took a more serious job with a group called SBE and I partnered up with my dear friend and brother Sam Nazarian and we started opening different venues together."
Those ventures include hotspots like Hyde Sunset, Katsuya, Cleo and Umami Burger.
"Frank the Tank is still out—I'm still running the L.A. nightlife—but with a family, it's a balance."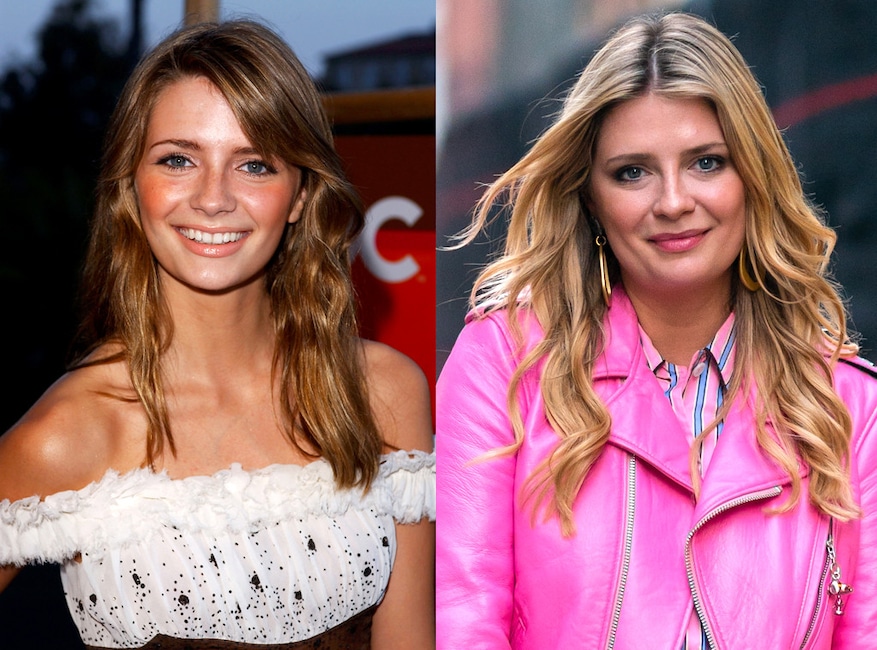 Getty Images
Mischa
Talk about full-circle: Mischa is now the star of the reality show spinoff (The Hills) of the reality show (Laguna Beach) inspired by her hit TV show (The O.C.).
With former leads Lauren and Kristin both not returning for New Beginnings, a new female lead was needed, and producers thought Mischa was the perfect choice.
"When MTV approached me with the chance to be a part of the reality show that was inspired by The O.C., it felt like the perfect opportunity for an irresistibly inviting new chapter," the 33-year-old said when the casting news broke.
And while she was new to reality TV (aside from a quick "and awful" stint on Dancing With the Stars), Mischa told Vogue she already felt like she was on The Hills for years. "I was on The Hills, even though I'd never seen it," she explained. "My whole life was publicized in a fake way, and everything about me was made up while I was on The O.C., which ran simultaneously with The Hills."
She even remembered partying at the same clubs as the cast, revealing, "I remember Nicole Richie was really into them, and she would pull me over into a parking lot and be like, They're filming The Hills in there…we have to go see!' They were the OG reality TV stars."
Mischa as weathered her fair share of ups and downs since becoming TV's "it girl" in the mid-00s, including a DUI arrest in 2007, what she called "a full-on breakdown" in 2009, a hospitalization in 2017, and a five-year restraining order against an ex-boyfriend after he threatened to release a sex tape, alleging she was the victim of "revenge porn."
"I do feel I've been through a lot, especially in the last few years. It's definitely starting a new chapter in my life," she recently told ET. "I'm great. This has been an interesting journey and it's been really fun to do. I'm really happy to be back in LA."
Article continues below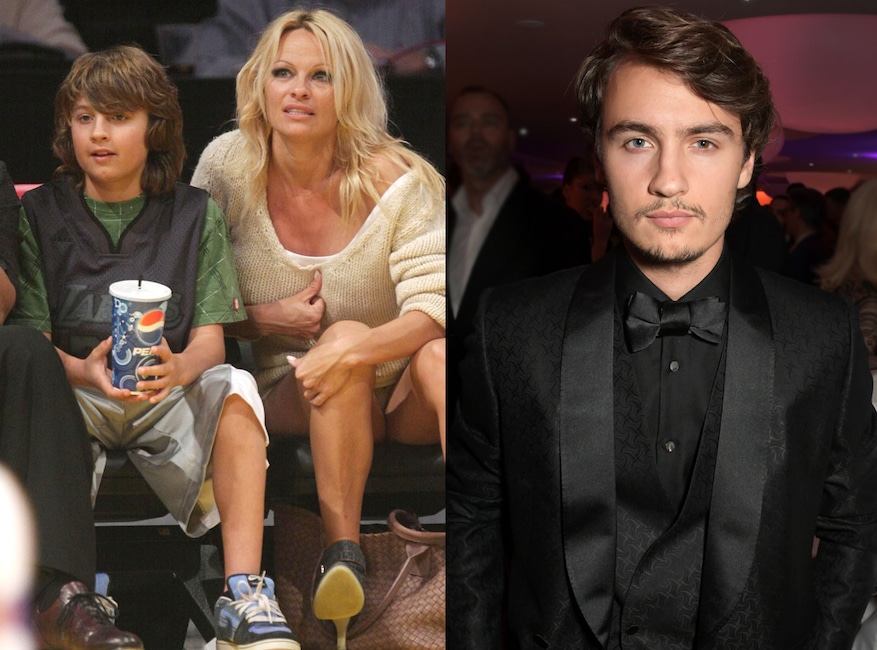 Getty Images
Brandon
The youngest member of the New Beginnings cast at 23 years old, Brandon was just 14 when The Hills went off the air in 2010. But Brandon has grown up in the Hollywood spotlight, thanks to his famous parents: Pamela Anderson and Tommy Lee.
"For the longest time, I never thought I would do anything like this. Because when I was a little baby…it's different being born into my family," he admitted to WWD. "When I was a little baby, I had paparazzi jumping over my fence trying to take photos of me, all this stuff, and it was a lot for a kid. I could not handle it."
An aspiring actor after attending high school in Canada, Brandon appeared in Netflix's Sierra Burgess Is a Loser, opposite Noah Centineo, before being announced as The Hills' newest star in October 2018.
Months ahead of the big casting announcement, Brandon and his father engaged in a bitter public feud, after TMZ reported that a physical altercation allegedly broke out between the father and son in March, resulting in Tommy being transported to a nearby hospital after Brandon allegedly gave him a fat lip. They then began trading Instagram insults and airing private family information, like Tommy revealing he spent $130,000 on Brandon's rehab before Brandon posted a video of his father seemingly passed out on the floor in a T-shirt and underwear (which he later deleted).
"I thank my Dad for paying for my treatment. It's the best thing he has ever done for me. Today I am almost two years sober. Every day that goes by I feel ever more grateful. My clear mind has allowed me to do a lot with this time," he wrote at the time. "So much so that I would like to offer to pay for his treatment."
By December of that year, the duo had reconciled, with Tommy writing, "I Love You Son."
Like Jason, Brandon's sobriety will play into his time on The Hills.
"Being sober is the best thing that's ever happened to me. Three years ago, I was in one of the darkest spots of my entire life. I didn't want to leave my apartment. I couldn't do anything," the Tales star told Interview. "Ever since I got sober, I just feel like everything's gotten better for me. I've become a better actor. I've become a better worker. I've become a better person. I'm not gonna lie, in L.A. it's really f–king hard to avoid temptation."
The Hills: New Beginnings premieres Monday, June 24 on MTV.
Don't miss E! News every weeknight at 7, only on E!
Source: Read Full Article