Is Taron Egerton Really Playing the Piano in Rocket Man? Because That Would Be Insane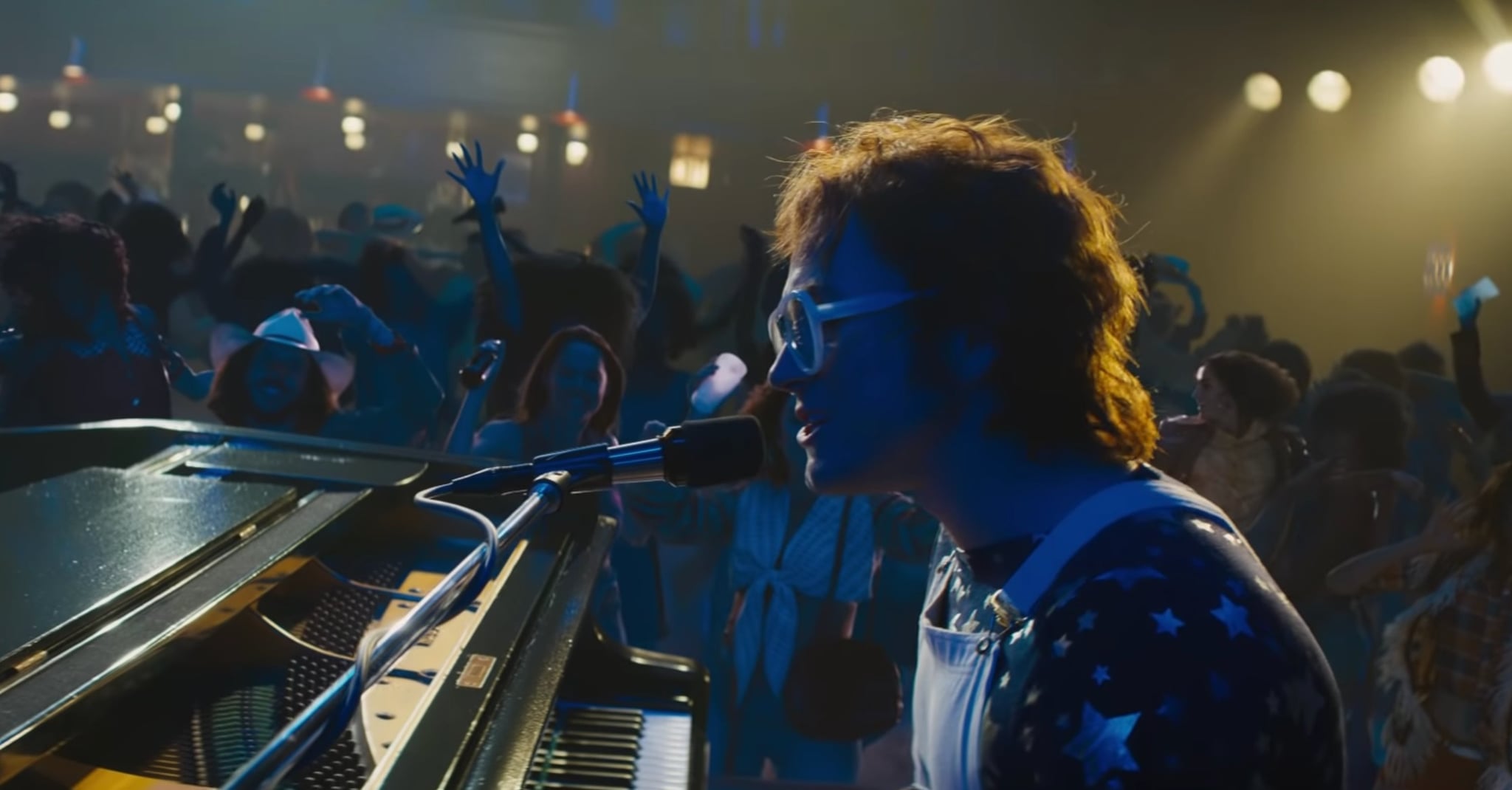 If there's a music icon whose life seems tailor-made for a deeply fabulous biopic, it's Elton John. The life of the legendary singer-songwriter hits the big screen in the quirky musical biopic Rocketman. Taron Egerton, best known as the star of the Kingsman series, steps into John's sparkly shoes for the film, which John himself co-produced. Throughout the film, Egerton is practically unrecognizable in character, decked out in John's signature over-the-top style and '70s glasses. He can also be seen belting out John's musical oeuvre and playing piano. So, is that really Egerton playing piano?
Numerous sources around the production have definitively confirmed that Egerton sings for himself on several of John's iconic tracks, and it's obvious that he's a great vocal fit. Egerton himself has been campaigning to be cast in a musical for some time now, after lending his voice to the movie Sing. He told The Independent in 2016, "I'm desperate to do a musical, and I'm trying to find one. Or find someone who will let me do one. I mean, it's about someone presenting me with an opportunity really, but I'd bite their hand off if they did. I think it's about time we had some."
To play John in the film, it meant Egerton would not only have to sing, but also learn how to play the piano. So, while he doesn't play in every scene in Rocketman, there are plenty of snippets throughout where it's Egerton on the keys. Otherwise, the piano you hear is performed by composer and professional pianist, David Hartley.
When Egerton was doing press in 2016 for Sing, he admitted to USA Today that he couldn't really play piano, but clearly that's changed. Movie musicals in general seem to be moving toward more realistic (and sometimes live) performances, so it makes total sense that Egerton learned piano for the role.
Rocketman is now in theaters.
Source: Read Full Article