Venus in Gemini Is the BDE You Need Right Now
Gemini season is no doubt one of the most fast-paced times of year…usually, anyway. Right now, with Mercury and Mars in low-key Cancer plus Venus traipsing through earthy Taurus, Gemini season has been about as high-speed as a brisk walk. Luckily, Venus moves into the mutable air sign on June 8th, which feels like a breath of fresh air for your relationships! You're more attracted to, well, everyone now, because Venus in Gemini makes you crave variety and pushes you extra hard to be as social and outgoing as possible. Geminis, Libras, and Aquariuses especially thrive with this energy, but Virgos, Sagittariuses, and Pisces could find this transit leaving them out of breath!
You're way more attracted to people's minds and personalities over their looks now.
Venus in Taurus made you focus more on the physical component of your love life and was very materialistic. You were primarily appraising people's attractiveness based on looks and sexual chemistry. Don't get me wrong—Venus in Taurus made you feel loyal AF and supported committed relationships, but when it came to new connections, you were probably a bit shallow. Venus in Gemini's energy couldn't be further from the energy it had in Taurus. The planet of love in Gemini, the intellectual sign of communication, means that you're way more attracted to people's minds and personalities over their looks now.
This is ALL mutable venus signs except virgo. Virgo venus is more like "is it possible to never fall in love because nobody is perfect enough to reach my incredibly unrealistic expectations?" PS im a virgo venus. #astrology #horoscope #sunsign #sun #moon #moonsign #aries #taurus #gemini #cancer #leo #virgo #libra #scorpio #sagittarius #capricorn #aquarius #pisces #dailyhoroscope #instastrology #astrologyfacts #astrologymemes #astrologyreadings #retrograde #space #memes #astrology101 #zodiac
A post shared by 🌜♎️🌛 (@jakesastrology) on
With the mutable, flexible energy of Venus in Gemini, this transit is all about meeting as many new people as possible and connecting with the ones who fascinate you the most. If you're trying to up your social game, Venus in Gemini helps make you the ultimate people person! In the realm of romance, you can expect tons of first dates…but flighty Gemini energy isn't very emotional and needs a lot of room to breathe, so don't count on finding the LOYL this month. In fact, people are more likely than ever now to play games, so don't take any new love connections too seriously, TBH. That being said, if you start seeing someone you vibe super well with, you can ride this out until Venus is in sensitive, home-oriented Cancer, which is waaay better for grounding LTRs.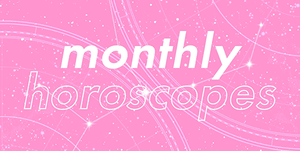 Gemini is the sign of the Twins, so you always want to be with your missing half—whether it's your bestie or your boo. This comes from Gemini's restless energy making you crave constant mental stimulation, which is also the reason you get bored with others so easily during this time. But sticking with the same handful of people all the time can feel like you're stuck in a rut sometimes, so you're more inclined to hang out with acquaintances and a shiny new group of friends right now. There's nothing wrong with making new friends, but try to keep your ride-or-dies in mind and make sure they get invited to all the parties and hangouts you're going to!
Venus in Gemini is the ultimate "good-time gal." You're attracting tons of attention, matching pretty much every time you swipe right, being added to tons of new group chats, and feeling like wherever you go is a party! If the idea of all these new people is turning up your social anxiety levels, don't worry—as long as you can handle a lot of small talk, you'll be just fine. Venus in Gemini's energy isn't for being BFFs with all the new faces you run into—it's trying to attract variety to your life so your friend groups can grow or to help you meet a special someone you'd normally overlook. Gemini energy is a whirlwind, so make the most of the rest of this month—it'll be over before you know it!
Source: Read Full Article