'Criminal Minds' Season 15: Do Fans Want JJ and Reid to End up Together?
Criminal Minds may be coming to an end after one final season, but that hasn't stopped fans from wondering how it will all play out. Could Jennifer "JJ" Jareau (A.J. Cook) and Dr. Spencer Reid (Matthew Gray Gubler) end up together and do fans even want them to? Read on to learn more. There are spoilers ahead, so continue only if you are caught up with Criminal Minds.
JJ made a shocking confession that could change everything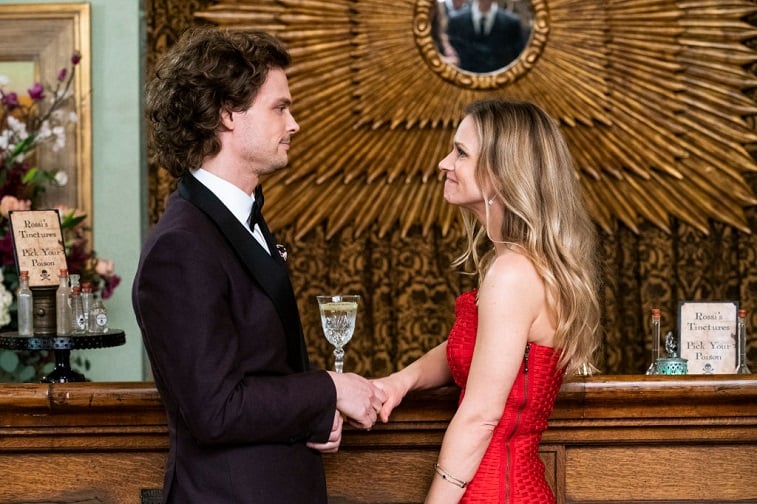 In the season 14 finale, JJ made a startling confession that fans can't stop talking about. She was being held by an unsub along with Reid. She had to reveal a secret while a gun was pointed at her. JJ decided to reveal the details and no one could believe what she let spill. "Spence, um, I've always loved you. And I was just too scared to say it before. And now things are just really too complicated to say now," JJ said. "I'm sorry, but you should know."
How do fans feel about the Jeid situation?
Fans have a lot of feelings about the Jeid situation, andmost of them aren't positive. The timing is just wrong and people think it isreally unnecessary drama in the show. "I hate it. It makes no sense and is justcreated for drama," a Reddituser wrote. "He did have a crush on her in the beginning but she neverreturned the feelings, she only ever saw him as a friend/little brother figure,and eventually his feelings went away too."
The timing is off
The feelings each character had for each other never seem tobe reciprocated at the same time. "During season 1, they showed that Reid had acrush on her and okay that's cute or whatever but then they completely erasedthat story line and I was fine with it too," anotherReddit user said about JJ and Reid. "Then 14 years later all of a suddenthere's Reid/JJ. it makes no sense. Especially knowing that JJ already built afamily? If they really wanted Reid to end up with someone, the writers couldhave just added another character or something but honestly no one was askingfor a JJ/Reid pairing I don't understand the writer's logic."
"I've watched the series multiple times…did I miss something? I've never felt anything more than brother/sister/best friend kind of vibes from this duo…," another Reddit user noted about Jeid.
Many fans think it all feels "thrown together" and not at all what they would hope a love match would be for the two characters. "I'm not digging the JJ/Reid ship here. Seems thrown together for one last hurrah," another user agreed.
The final season of Criminal Minds premieres onWednesday, January 8, 2020, at 9 p.m. E.S.T. Hopefully, fans will get theanswers they need when it comes to what's going on with JJ and Reid. Bothcharacters deserve to find happiness, but maybe not with each other accordingto many fans.
Source: Read Full Article