Kristen Bell Totally Loses It in The Good Place Bloopers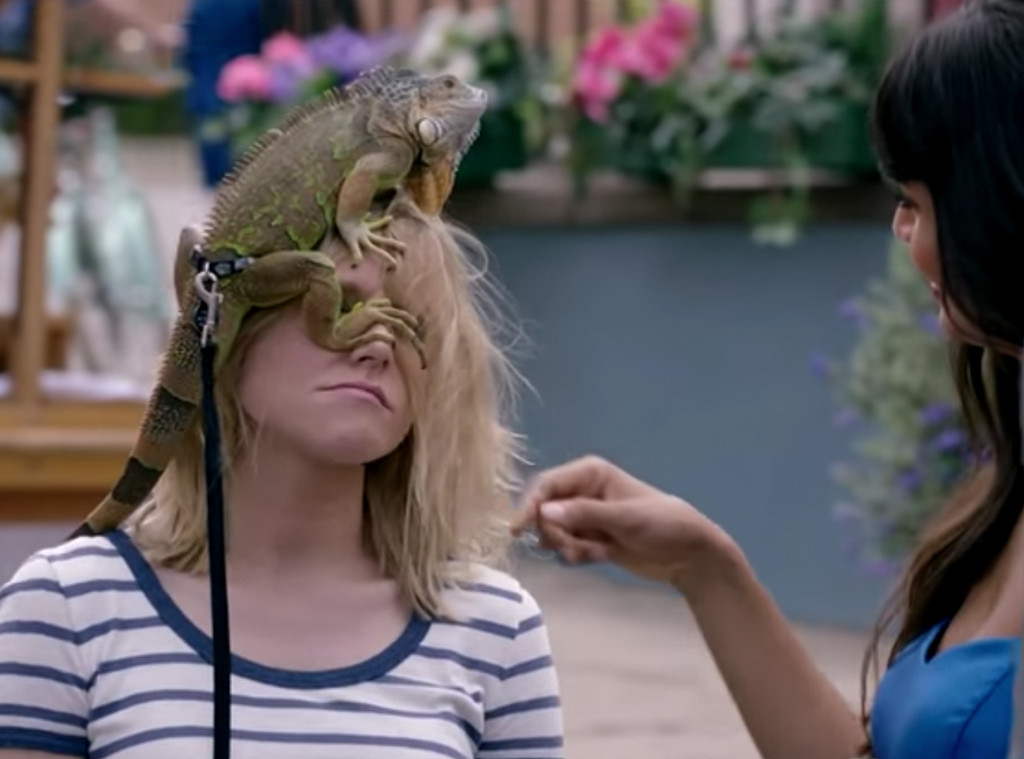 YouTube
The cure for anything? These The Good Place bloopers.
Aired as part of NBC's Red Nose Day, these The Good Place season three bloopers feature so much laughing and merriment we dare you not to smile. Watch as an iguana makes itself at home on Kristen Bell's face. Laugh as Ted Danson forgets he's driving a car. Smile at William Jackson Harper's booty moves. D'Arcy Carden and Manny Jacinto are there with the weird faces and Jameela Jamil is there with the crack up.
It's too good.
The fifth annual Red Nose Day raised more than $190 million for children in need.
The Good Place will return for a fourth season this fall. When viewers last checked in on the Soul Squad, Chidi (Jackson Harper) was reset, losing memory of his relationship with Eleanor (Bell). Eleanor then had to act was the Michael (Danson) for a new group of souls.
"I think It'll really hit the heartstrings. I mean last season's finale was definitely kind of hitting people in the feels, but I think this season, we've kind of headed in that kind of sort of direction," Jacinto told E! News about the upcoming fourth season. "I feel like our show is very much out there and whimsical, and all the special effects, but I think in these later seasons we're kind of getting down to the emotions and really trying to get people invested in these characters and what they've gone through."
The Good Place airs Thursdays, 9 p.m. on NBC this fall.
(E! and NBC are both part of the NBCUniversal family.)
Source: Read Full Article