11 Best Hiking Socks To Keep Your Feet Dry, Cushioned, And Blister-Free In 2021
Fresh air, the crunch of gravel underfoot, and the sense of empowerment after slaying another hike in the beautiful outdoors. Nothing could ruin the pure bliss of this moment right? Actually, maybe a few things—like blisters and your sweat-soaked socks slipping down in your shoe.
If you haven't already learned the hard way, the right hiking socks are essential to a good trek. They're a barrier between your hard-working feet and the rough terrain, keeping those toes nice and dry. There are three things you'll want to think about when picking out a new pair: fabric, cushioning, and cuff height. After that, you'll want to keep in mind the intensity and length of the hikes you plan on going on as well as what the weather will be like. With all these factorsin play, stocking your drawers with a few options isn't a bad idea.
When it comes to fabric, a blend that includes merino wool is your best bet. It's naturally antimicrobial, breathable, wicks away moisture, and is soft as heck. You'll also find that a majority of hiking socksinclude materials like nylon for durability and elastane for stretchiness.
Next, let's pad those toes! Quality hiking socks are designed with extra padding in the toe and heel. The level of cushioning affects how warm the sock will be, from light (perf for trail runs and two-mile loops) to heavy cushioning for winter and backpacking jaunts.
To help prevent the rubbing and chafing that leads to gnarly blisters, hiking socks should rest above your shoe or boot. An ankle-high pair is fine for a trail run or a mile or two, but anything longer or more strenuous calls for a high sock.
But with so many options, where to begin? See below for the 11 best hiking socks to keep your feet warm, dry, and comfortable no matter what kind of trail you're ready to conquer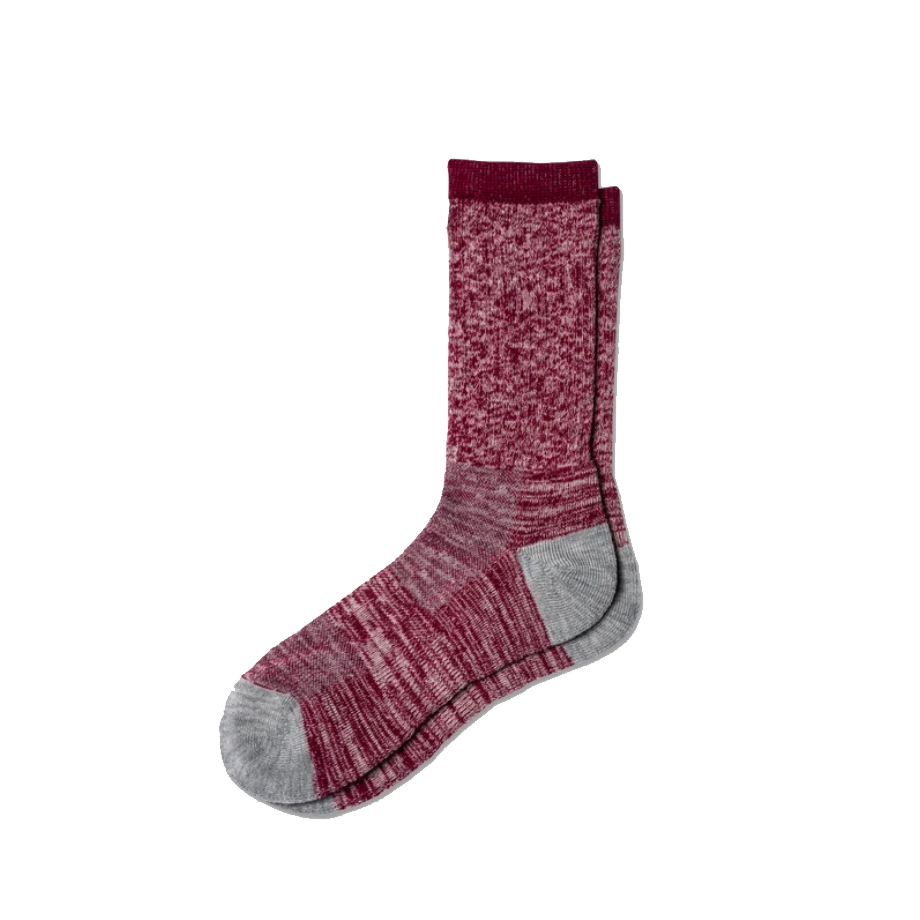 Available in aptly-named colors like "Treeline Green" and "Redwood", these merino wool socks are bound to be a go-to for nearly any hike.
They feel like your everyday sock, but are specially designed for comfort and durability without the bulk in your boot. Opt to purchase this pair from a BIPOC-owned retailer like Intrinsic Provisions, which ships nationwide.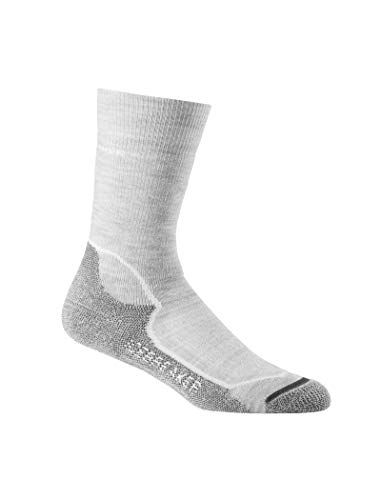 For hot, summertime treks, these socks earn high marks in keeping feet cool thanks to sweat-wicking merino wool and breathable mesh vents. Leave the stinky feet to other hikers!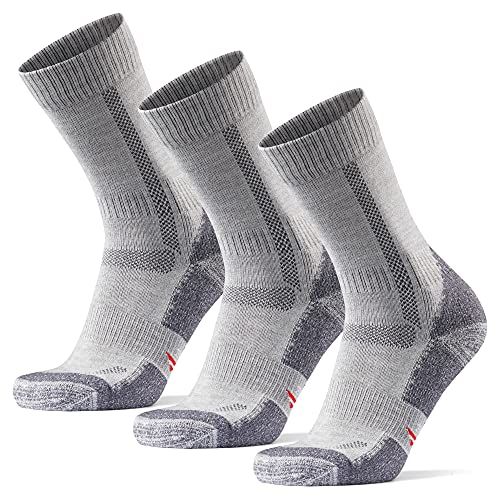 Yep, a 3-pack. If you've never lost a sock to the mysterious ways of life (a.k.a. the laundry), then who are you, really?
Anyways, this set of hiking socks is about to be your new best friend. They keep you cool in the summer and warm in the winter, thanks to a merino wool blend, mesh panels for ventilation, and targeted cushioning. You'll find yourself slipping these on even when your biggest trek of the day is from the couch to the fridge.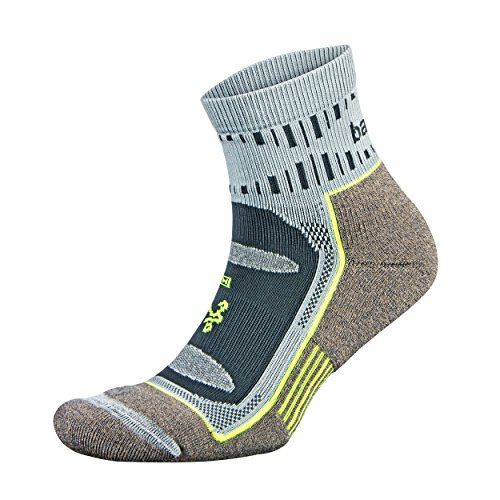 As a hiker, you likely dread the moment you get home to assess the damage after rolling off your socks. The solution is upgrading to this pair from Balega.
The cuff height, targeted cushioning, arch band, and fabric blend all minimize friction and prevent blisters.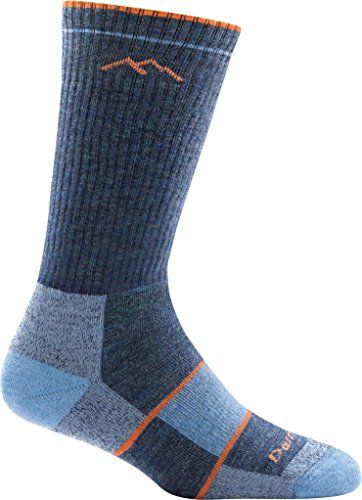 Where are my winter lovers at? These full cushion merino wool hiking socks are the best option for backpacking, strenuous hikes, and cold weather treks.
They're super durable—they're literally backed by a lifetime guarantee—so these socks are up for anything, just like you.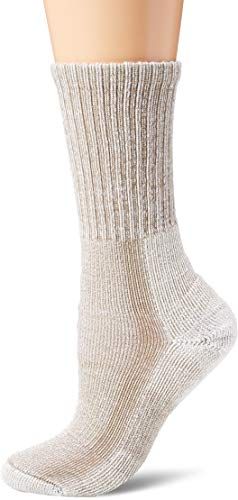 How cute are these? These cozy oatmeal socks feature extra padding in the heel and sole for more comfort on day hikes or backpacking in warmer months.
Plus, they'll look great peeking out from your hiking boots (or cute combat boots).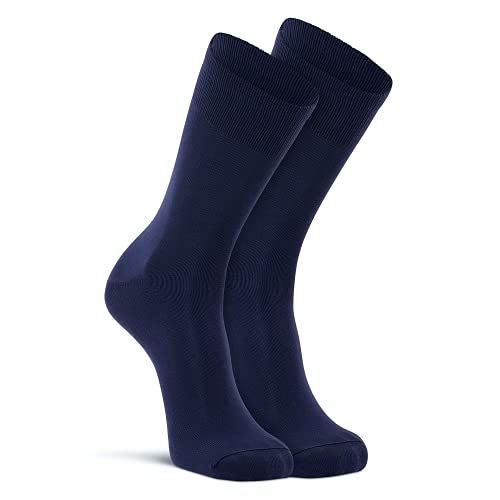 Not every hiker will opt for a liner, but this ultra-thin pair offers versatility other cushioned hiking socks just can't.
Wear them under another pair for an extra barrier without any bulkiness, or on their own when it's hot outside.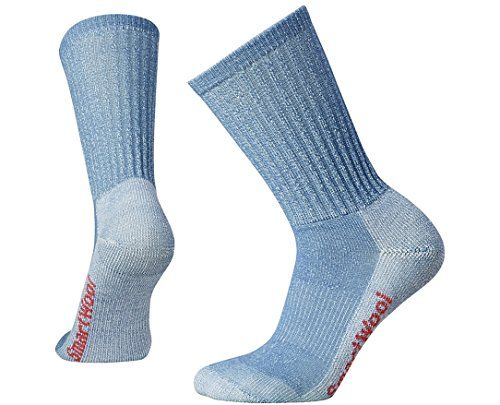 Take a flat knit toe seam, elasticized arch brace, and light cushioning, and you get a merino wool sock that fits like a dream. This lightweight pair won't weigh you down when it's hot out, but it'll still protect your feet from the elements. With muted color options galore, this style is also available with a higher cuff height.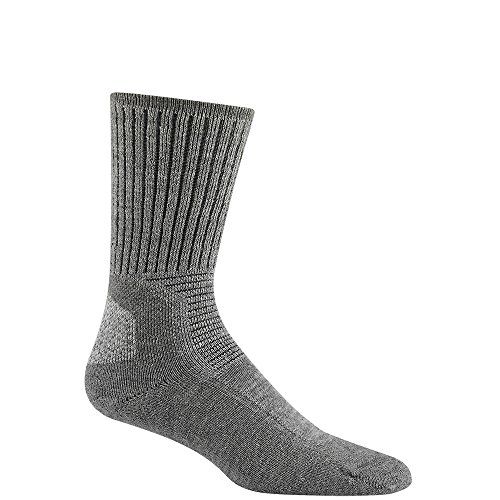 Goodbye, wet socks. While most of the hiking socks on this list have major moisture-wicking power, this shin-tall pair from Wisconsin-based Wigwam does that and more.
It's made with a synthetic fabric for dry, fresh feet with every step. Trail crushed.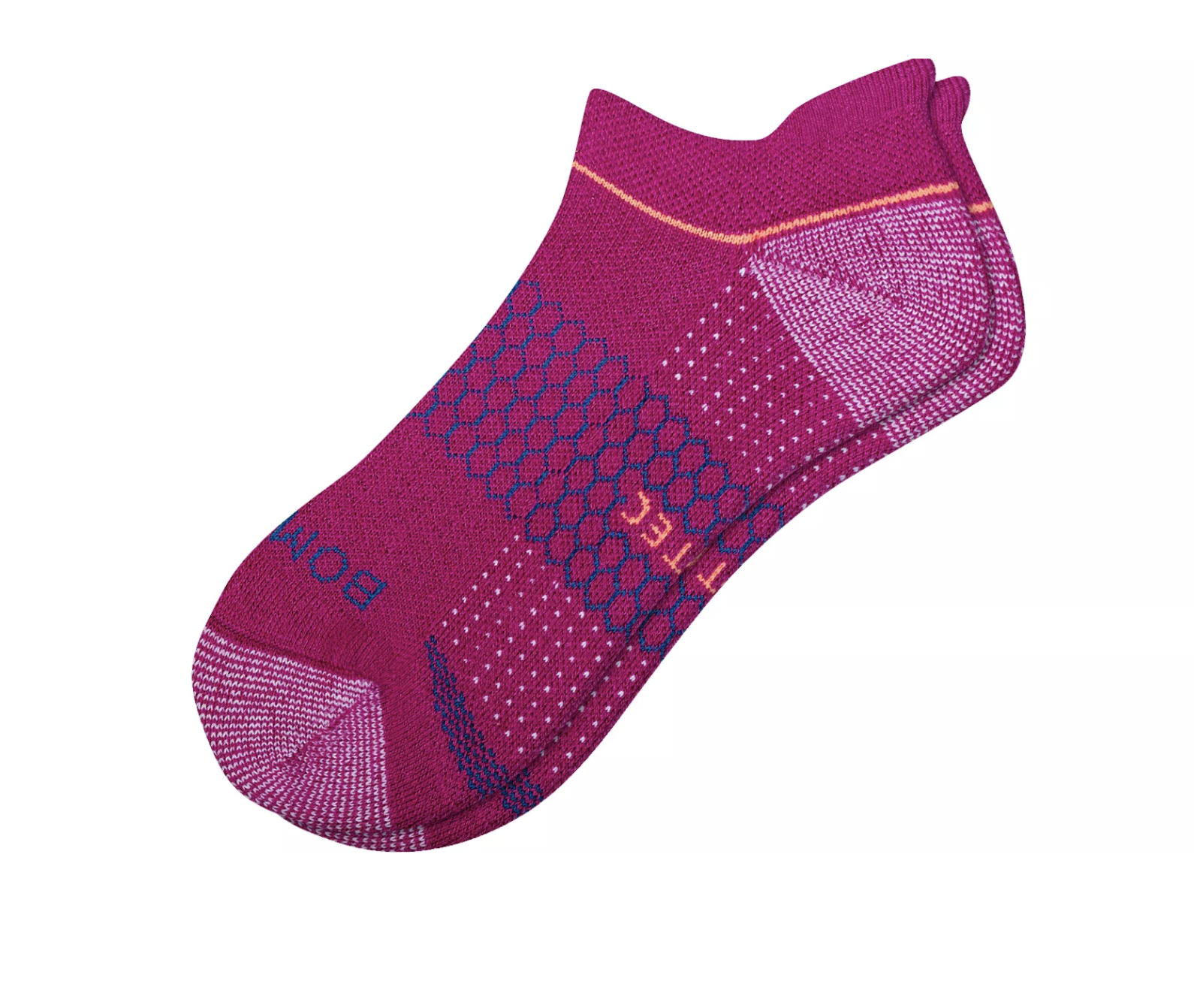 IMHO, Bombas are always a good idea. You can get away with a no-show ankle sock like this for trail runs and casual hikes. It also boasts extra cushioning at the ankle to protect your delicate skin. The temperature-regulating socks come in a variety of bright colorways to put even more pep in your step.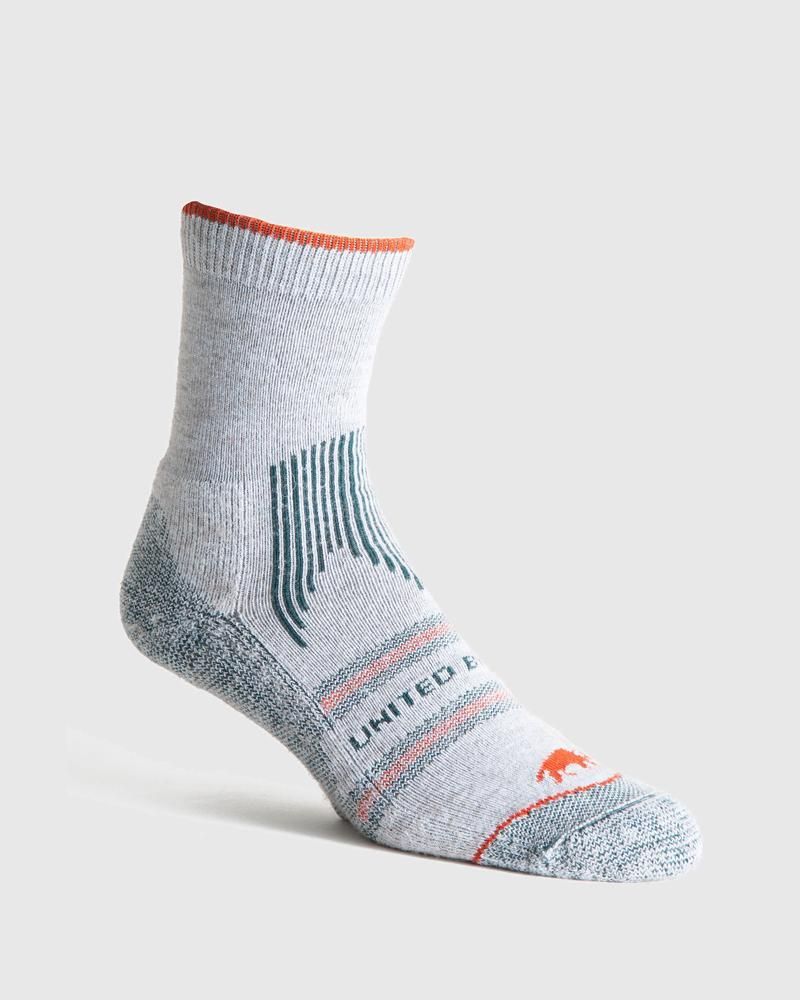 Nature lover? Chances are, you're probably into any brand that helps protect our environment.
Sustainable brand United By Blue repurposes bison fiber into a sock that's ideal for year-round activewear. It's also designed with a reinforced sole, heel, and toe for blister prevention.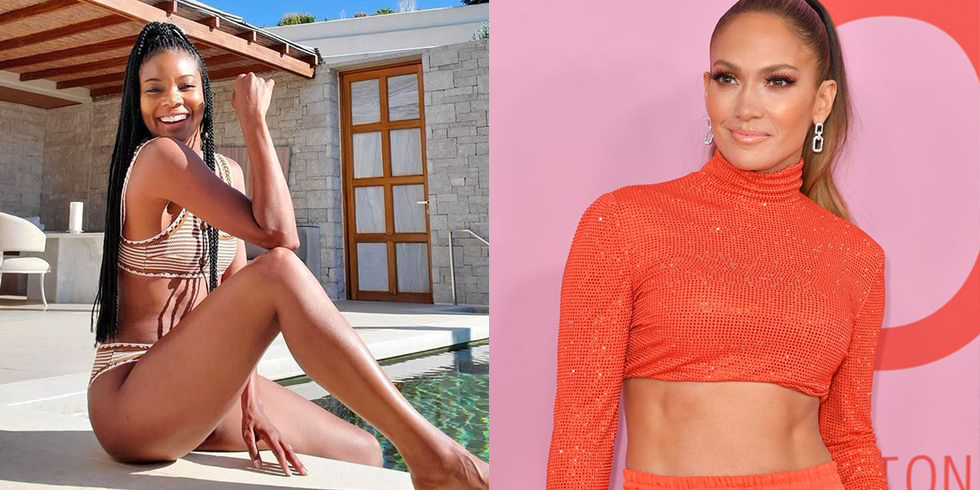 Source: Read Full Article