Chris Noth's Shaved Head Gets Sarah Jessica Parker's Big Approval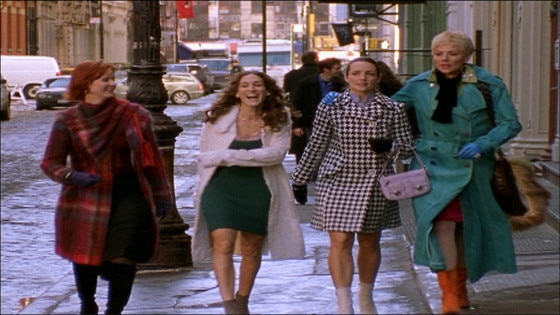 Chris Noth has a brand-new look.
The 65-year-old actor took to Instagram on Monday to share a photo of his freshly shaved head.
"I decided dealing with hair was superfluous during these times of quarantine," the Mr. Big star captioned the picture of his buzz cut.
His Sex and the City co-star Sarah Jessica Parker also gave her stamp of approval by liking the snapshot.
"Why did you wait so long???? X," the Carrie Bradshaw celeb wrote in the comments section of the social media post.
Noth isn't the only celebrity to try a mane makeover amid social distancing. In fact, many stars have been transforming their tresses. Gwen Stefani, for instance, recently gave Blake Shelton a haircut to help shape his "quarantine mullet." Similarly, Hilary Duff dyed her bright blonde locks a bold shade of blue.
Want to see even more celebrity DIY 'dos? Well, you are in luck.
Check out the gallery of at-home hair transformations below.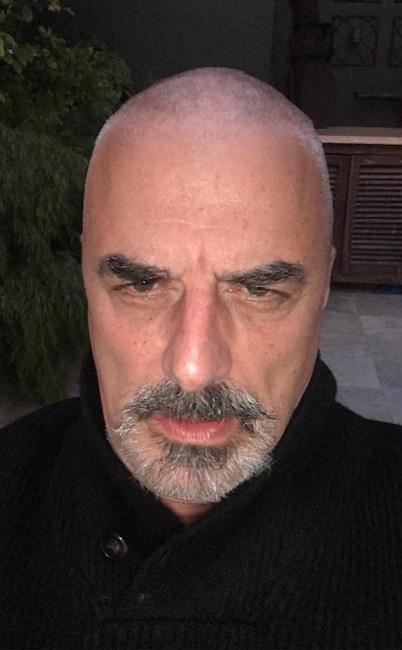 Instagram
Chris Noth
"I decided dealing with hair was superfluous during these times of quarantine," the Mr. Big star wrote.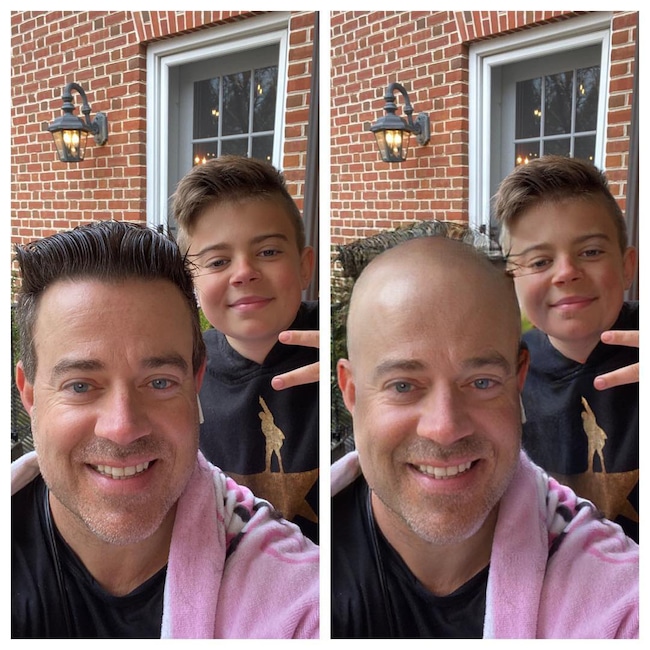 Instagram
Carson Daly
The Voice host pulled one over on fans by pretending to shave his head live on the Today show.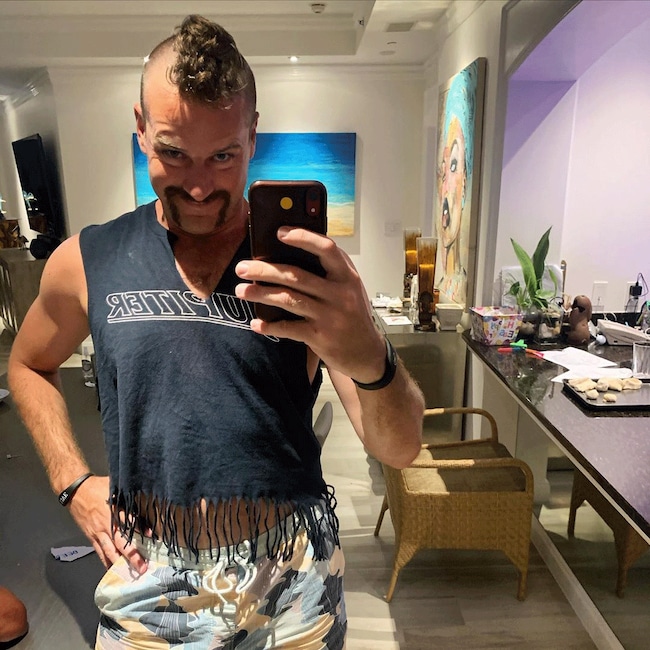 Instagram
Armie Hammer
Notice anything different? The actor shows off his major transformation, which entails a mohawk and horseshoe mustache. "Killing the game," he quips on Instagram.
Article continues below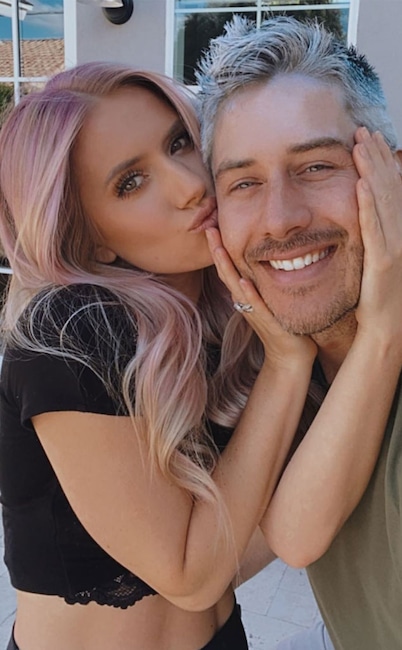 Instagram
Lauren Burnham & Arie Luyendyk
"Now @ariejr's really a silver fox," the Bachelor alum joked on Instagram.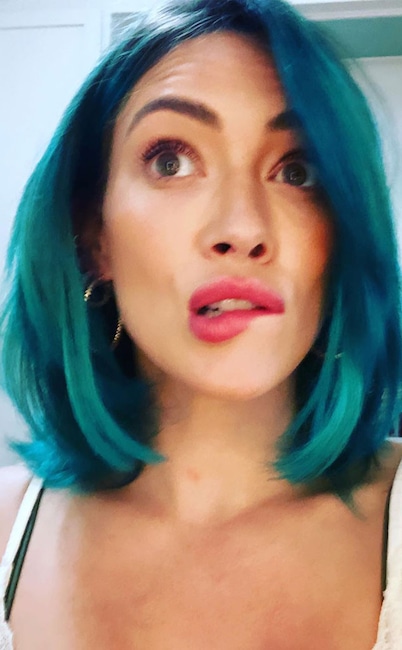 Instagram
Hilary Duff
The Lizzie McGuire star said goodbye to her signature blonde locks and opted for a bold blue look.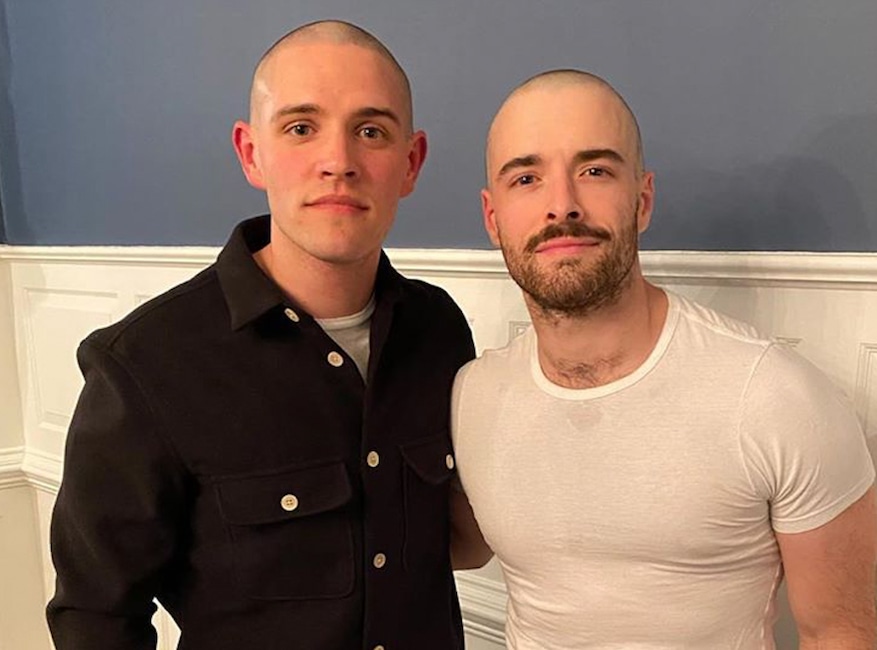 Instagram
Casey Cott
The Riverdale star and his brother both agreed to shave their heads to help raise funds for Charity Water.
Article continues below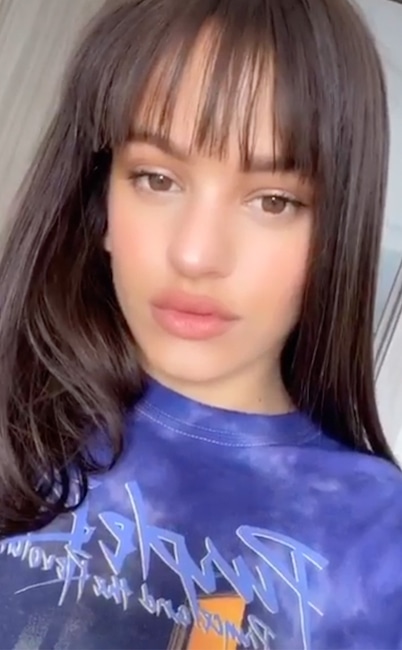 Instagram
Rosalia
The Spanish singer-songwriter showcased her new bangs in the middle of self-quarantine.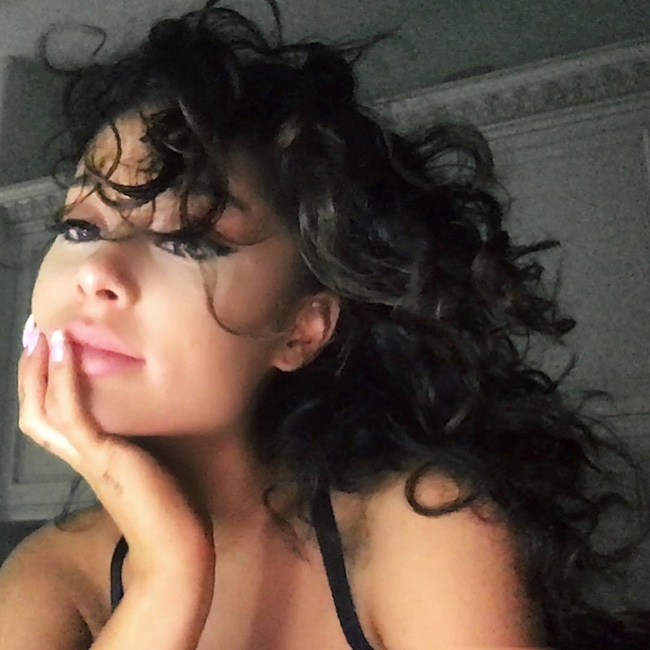 Twitter
Ariana Grande
"Get a load a dis," the "thank u, next" singer shared on Twitter when showcasing her new curly hair.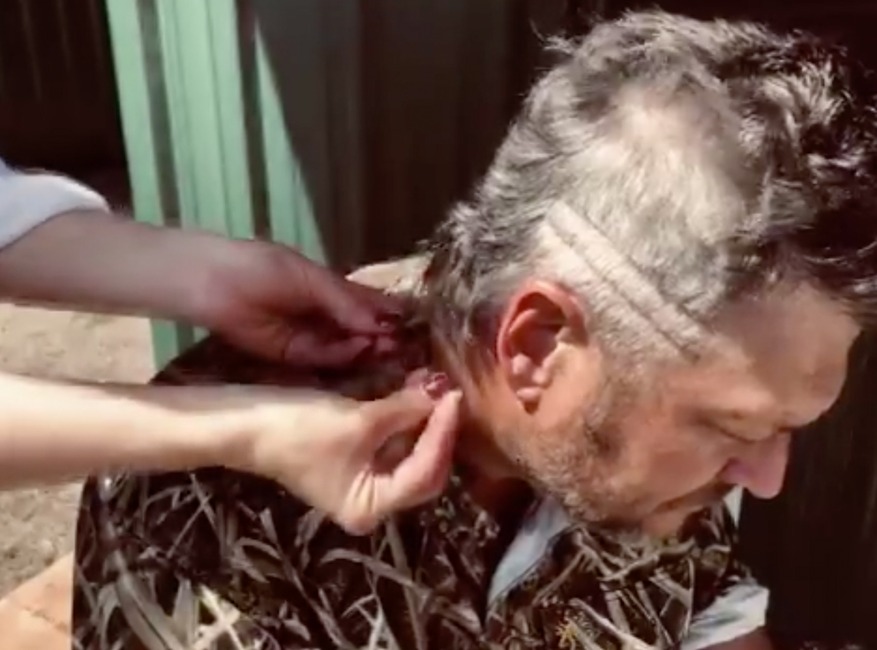 Twitter
Blake Shelton
Who's ready for a quarantine mullet update?! "@Gwenstefani has decided to take it to the next level.. Stripes," The Voice coach shared on Twitter.
Article continues below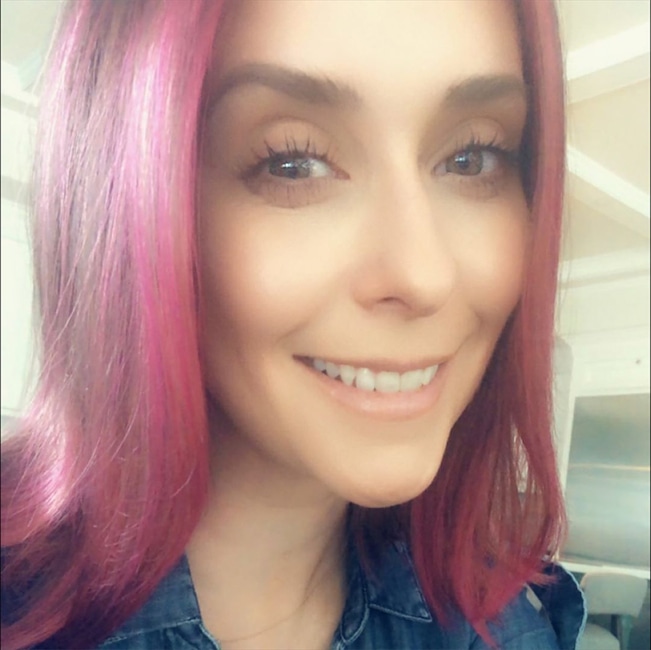 Instagram
Jennifer Love Hewitt
"The smile of a girl who just did at home hot pink highlights because what else can I do right now!" the 911 on Fox star wrote on Instagram. "Thanks @limecrimemakeup these hair conditioners are easy and so fun! @nikkilee901 don't be mad lol. I really miss you!"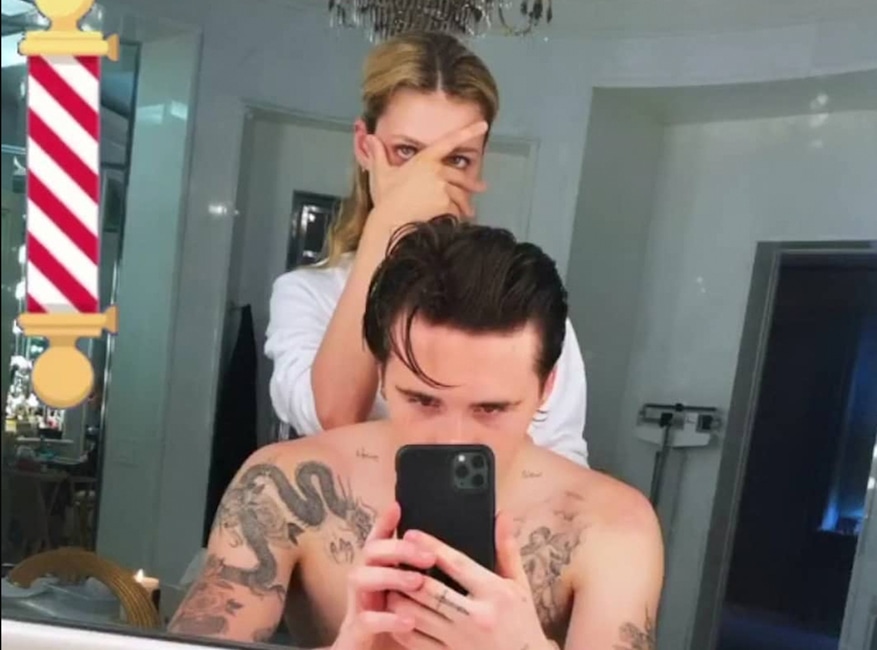 Instagram
Brooklyn Beckham
In an Instagram Story, Nicola Peltz got to work on cutting her boyfriend's haircut. The results turned out a-okay.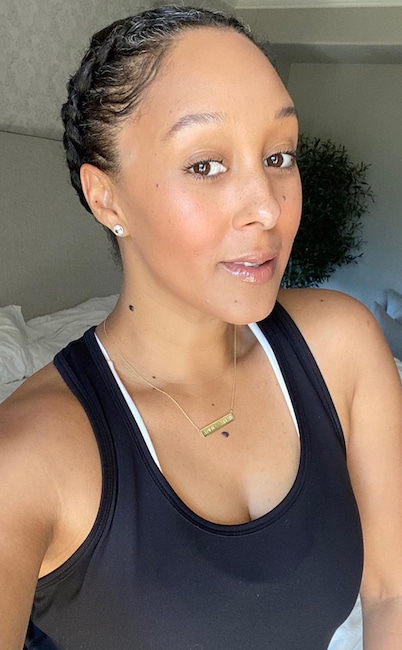 Instagram
Tamera Mowry-Housley
"Hello grays. No getting my hair done during #socialdistancing, and I'm okay with it!" The Real co-host shared on Instagram.
Article continues below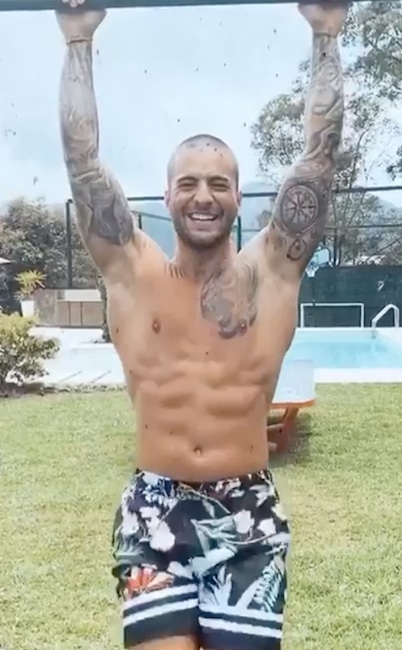 Instagram
Maluma
A shaved head has never looked so good on the Colombian singer. Nice cut, dude!
For the latest updates on the coronavirus pandemic and for tips on how to prevent the spread of COVID-19, please visit The Center for Disease Control and Prevention at https://www.cdc.gov.
Source: Read Full Article